Online STEM Summer Camps
Learn with the #1 computer science curriculum for kids
Discover camps covering everything from Scratch to Javascript
Get ready for an unforgettable summer of STEM. Our livestream summer coding camps designed by Google and Stanford experts provide a fun small-group experience, awesome teachers, and hands-on learning — just a few of the many reasons we've received 600 5-star reviews. Our camps are offered daily or weekly for 1 hour or 2.5 hours to easily fit into your schedule. You also have the option to pair them together with complementary camps during checkout. Reserve your child's spot today!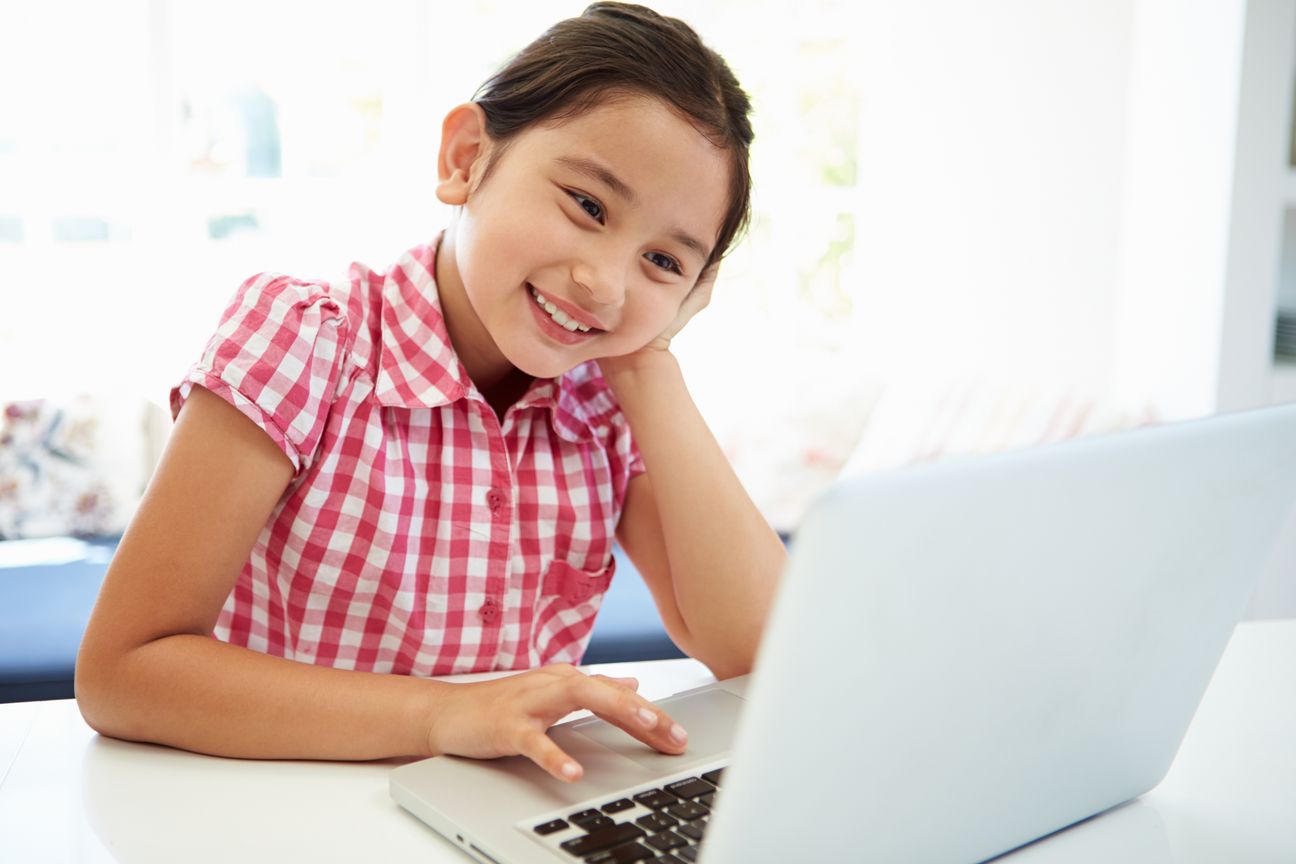 About Online Summer Tech Camps
Easy scheduling: Choose from structured weeklong camps (4 consecutive days) available in multiple time zones.
The #1 curriculum: Have fun learning Scratch, Python, Java, Minecraft, Arduino, Design, and more with lessons designed by Google & Stanford experts.
Earn a certificate: Celebrate with a personalized Certificate of Achievement to mark each milestone.
Personalized attention: Enjoy a maximum of 5 students per instructor. which means more progress and more play.
100% happiness guarantee: We offer flexible scheduling and a satisfaction-guarantee refund.
Shop Virtual Summer Camps
Select Your Child's Grade
Scratch Junior
In this fun Scratch Junior class, we will create a series of animations and games while learning about core coding concepts. For example, your child will learn loops, messaging, how to capture events in a game to take action, and a lot more. We will go from simple projects with different characters working independently, to connecting characters with complex actions. Your child will also get to apply their artistic skills to create their own sprites, tell stories, and share their math and science knowledge.

6 sessions, 45 minutes per session

Including all sessions, 2-3 students group class

Prerequisites - Ideally, use an iPad or Android Tablet to attend the class. You also need a computer. Please join Zoom from your computer. If you want to use a computer, please make sure your kid is comfortable with typing on keyboard and using mouse on a computer.
Do not see a time that works for you? Please click here to send a request. We will do our best to schedule a new class for you.
Scratch Ninja 1
This class uses Scratch, a platform developed by MIT, to teach fundamental coding concepts. We start from the very basics, no prior coding experiences needed. Students will learn core coding concepts such as sequence, loop, and conditional. We will also use a wide range of Scratch specific capabilities including motion, sensing, control, and more. Your child will have a lot of fun as we build a new project in every session ranging from animation, games, to storytelling. Students not only learn coding but also start creating from day 1!

4 sessions, 55 minutes per session

Including all sessions, 2-4 students group class
Minecraft Coding Quest 1
Let the fun begin! We start from the very basics of the coding concepts in this fun-filled class. Students solve puzzles by coding an agent in the Minecraft game to move, take actions, and react to the environment. They are also given the opportunity to build open ended puzzles on their own. We will cover core coding concepts including sequence, conditional, loop, and more. All the puzzles and projects are designed by our curriculum experts exclusively for Create & Learn.

4 sessions, 55 minutes per session

Including all sessions, 2-4 students group class

The class starts from the basics however it covers those pretty fast. For students who are new to coding, we recommend taking Scratch Ninja 1 & 2 first before taking this class. You need a Windows or Mac Computer to take this class. Chromebook is very slow for running Minecraft. iPad is not supported.
Python for AI - 1
This is the first unit of our Python for kids coding course, we start to learn core concepts of Python syntax, loop, data types, variables, and a lot more. We build a smooth transition for kids to uplevel from block coding such as Scratch, to text-based coding. They will learn fundamental Python skills as they build creative stories, animations and games. Basic topics will include using Python syntax, variables, loops, functions, and built-in data structures.

4 sessions, 55 minutes per session

Including all sessions, 2-5 students group class

Require extensive prior coding experience on Scratch or Minecraft Modding type of experiences.
Junior Robotics 1
The first unit of our robotics program will introduce students to the basics of VEX Code and programming in 3-D. Students will learn how to navigate robots through virtual worlds and complete exciting maze challenges!

4 sessions, 55 minutes per session

Including all sessions, 2-5 students group class

Students need to have taken Scratch 1 & 2 offered by us or have at least 15 hours of Scratch coding experiences and are familiar with basic coding blocks.
Mobile Coding for Apps and Games 1
In this course, students will learn the basics of the mobile programming environment and how to code their very own apps. They will explore how to employ text, device sensors, and even the camera to build projects and games that involve image recognition, word games, and riddles!

4 sessions, 55 minutes per session

Including all sessions, 2-5 students group class

You will need a computer to take this class. (Chromebook is ok). A phone is needed if you would like to run the apps on a phone. But it is optional. You must have taken Scratch 2 with us or are familiar with the concepts of loop, if...then...statement, and variables, before you can take the class.
AI Explorers 1
This is the first class in our fun and engaging series that introduces students to the world of AI. Students will start to learn the key concepts of AI, and moreover, get first-hand experience with cutting-edge AI applications for image recognition, chatbots, machine learning, and more, all in an age-appropriate way. We also build a small imagine recognition program in the class. With our small class size, world-class curriculum, and team projects, kids will also enjoy ample opportunities to exercise their creativity, critical thinking, and communication skills.

4 sessions, 55 minutes per session

Including all sessions, 2-5 students group class
Accelerated Scratch 1
This class covers most of the foundational computer science and coding concepts Scratch has, such as loops, conditional, variables, and sensing. Students deliver a project in each session ranging from animations and games to graphic designs and storytelling. Students will be challenged to be creative and solve tough problems, while learning deeper computer science concepts.

4 sessions, 55 minutes per session

Including all sessions, 2-5 students group class

For middle schoolers that are new to coding.
Have fun with the brightest minds
Experts from NASA, Pixar, and more.
Enjoy the #1 computer science curriculum
Designed by Google and Stanford experts.
100% satisfaction guarantee
Love it or leave it.
Join 60,000 Successful Students Worldwide
I want to do more. It was so much fun. The teacher was great!
4th Grader
Outschool
The content is fantastic. My son could never have learned it elsewhere.
Engineer
Google
I have seen many data science curriculum. This by far is most relevant and relatable to kids.
Tech Manager
Digital Nest