Online STEM Summer Camps
Learn with the #1 computer science curriculum for kids
View All Camps
Discover camps covering everything from Scratch to Javascript
Get ready for an unforgettable summer of STEM. Our livestream summer coding camps designed by Google and Stanford experts provide a fun small-group experience, awesome teachers, and hands-on learning — just a few of the many reasons we've received 600 5-star reviews. Our camps are offered daily or weekly for 1 hour or 2.5 hours to easily fit into your schedule. You also have the option to pair them together with complementary camps during checkout. Reserve your child's spot today!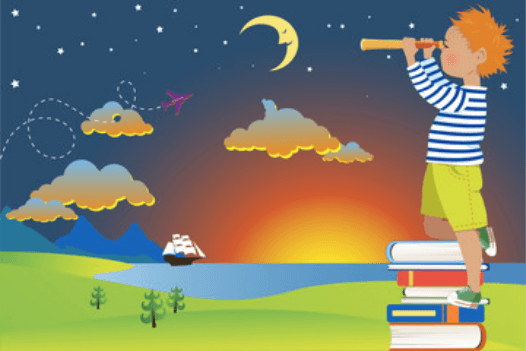 About Online Summer Tech Camps
Easy scheduling: Choose from structured weeklong camps (4 consecutive days) available in multiple time zones.
The #1 curriculum: Have fun learning Scratch, Python, Java, Minecraft, Arduino, Design, and more with lessons designed by Google & Stanford experts.
Earn a certificate: Celebrate with a personalized Certificate of Achievement to mark each milestone.
Personalized attention: Enjoy a maximum of 5 students per instructor. which means more progress and more play.
100% happiness guarantee: We offer flexible scheduling and a satisfaction-guarantee refund.
Shop Virtual Summer Camps
Select Your Child's Grade
Ideal Scratch coding beginner series. Build games, stories, and animations

Scratch Ninja

Developed by MIT, Scratch coding is a great way to introduce kids to computer programming. However, not all ways of learning Scratch coding for kids are created equal. In fact, it is far from that. Learning coding is much more about developing computational thinking, creativity, and critical thinking, than writing a couple of programs.

Unlike many coding classes where kids are handed a sheet of paper and asked to follow instructions, with our small group, live online classes, interactive setting, and inquiry based teaching style, teachers lead kids who are taking early steps in computer programming through an enlightening process of creating, critical thinking, problem solving, and mastering computational thinking skills. Experience the best scratch coding course for kids and see the differences!

If your kid is new to Scratch, start with the free Scratch coding intro class, then rise up to Unit 1, 2, 3, and finally, Unit 4. Complete Unit 1- 3 to learn all the core programming skills Scratch has to offer. Take Unit 4 as well if your kid really loves Scratch and wants to create highly advanced Scratch games.

May
June
July
August
Scratch Ninja 1

See Times

See Times

See Times

See Times

Scratch Ninja 2

See Times

See Times

See Times

See Times

Scratch Ninja 3

See Times

See Times

See Times

See Times

Scratch Ninja 4

See Times

See Times

See Times

See Times

Solve puzzles, build, and create games with fun coding in Minecraft

Minecraft Coding Quest

Does your child enjoy playing Minecraft? Minecraft: Education Edition is built on top of the regular Minecraft game and includes additional features to teach kids coding and other STEM skills. It promotes creativity, collaboration, and problem-solving in an immersive environment, where the only limit is imagination.

In these carefully designed classes, we cover a broad set of coding concepts. We start by introducing kids to the very basic concepts of stacking commands together to make computers accomplishing tasks - the fundamentals of coding. Kids will control agents to solve puzzles while interacting with different in-game characters. We will then move on to learn core coding concepts such as loop, operations, conditional, events, function, variables, and more. As students get more comfortable with these coding skills, they will also start building more complex structures as well as mini-games through coding. With our inquiry-based approach, your kids will have plenty of opportunities to not only learn but also create!




May
June
July
August
Minecraft Coding Quest 1

See Times

See Times

See Times

See Times

Minecraft Coding Quest 2

See Times

See Times

See Times

See Times

Code lights, sensors, and even radio with this powerful little device.

Lights & Beats with Micro:Bit

Micro:Bit coding is the perfect fit if your child is interest in electronics. Or if they may want to build robots or rockets one day. This little device packs very powerful capabilities: LED lights, speakers, a temperature sensor, a microphone, and even an accelerometer. Coding is done in a simulator that works just like the physical Micro:Bit. You don't need the physical device to take the class. But if you do decide to purchase one, all of your class code will work perfectly on the device without any changes.

May
June
July
August
Lights & Beats with Micro:Bit 1

See Times

See Times

See Times

See Times

Lights & Beats with Micro:Bit 2

See Times

See Times

See Times

See Times

Code your robot to move, sense, lift, and more - all in virtual worlds.

Junior Robotics

Our small group robotics courses for kids, including all of our Vex robotics classes, are designed with students in mind by Apple and Stanford experts. This new Vex robotics virtual worlds class will teach students how coding is used in robotics through fun, hands-on projects. Students will learn how to navigate robots through virtual worlds and gain a deeper understanding of how Vex robotics can be used to solve problems through discussions of real-world applications.

May
June
July
August
Junior Robotics 1

See Times

See Times

See Times

See Times

Junior Robotics 2

See Times

See Times

See Times

See Times

Learn how technology shapes our work and play

Hello Tech!

Unlock how tech tools shape the world. Information is all around us - even kids! Kids have been called digital natives, but they may not understand the tech tools reshaping how they communicate, work, and play. This series of courses provides students opportunities to explore the digital tools and technologies that shape how they interact with the world. Book digital technology classes for your kids today!

May
June
July
August
Discovering AI

See Times

See Times

See Times

See Times

Say Cheese! Introduction to Digital Photography

See Times

See Times

See Times

See Times
Interested in a fun camp that runs 2.5 hours per day for 4 days?
Circuit Wizards | June | 2.5 Hours ($210)

6/14/2021, 8:00 PM - 6/15/2021, 10:25 PM

Hello Tech! - 2.5 Hour Camp (June) ($210)

6/14/2021, 11:00 PM - 6/18/2021, 1:25 AM

AI Explorers 1+2: 2.5 Hour camp (July) ($210)

7/5/2021, 4:00 PM - 7/8/2021, 6:25 PM

Python 1 + 2: 2.5 Hour Camp (July) ($210)

7/5/2021, 5:30 PM - 7/8/2021, 7:55 PM

Scratch Ninja 3 + Scratch Ninja 4: 2.5 Hour camp (July 12th) ($210)

7/12/2021, 4:00 PM - 7/15/2021, 6:25 PM

Scratch Ninja 1 + 2: 2.5 Hour Camp (July 12th) ($210)

7/12/2021, 4:00 PM - 7/15/2021, 6:25 PM

Build Your Web 1+ 2 (8/16) ($210)

8/16/2021, 7:00 PM - 8/17/2021, 9:25 PM

Have fun with the brightest minds
Experts from NASA, Pixar, and more.

Enjoy the #1 computer science curriculum
Designed by Google and Stanford experts.

100% satisfaction guarantee
Love it or leave it.
Join 50,000 Successful Students Worldwide
I want to do more. It was so much fun. The teacher was great!
4th Grader
Outschool
The content is fantastic. My son could never have learned it elsewhere.
Engineer
Google
I have seen many data science curriculum. This by far is most relevant and relatable to kids.
Tech Manager
Digital Nest
New! Summer Packs
Set your child on the path to success with a structured learning program this summer, and enjoy big savings. You can also easily split classes among siblings to keep the whole crew busy and happy!
Here's how summer camp packs work
See all the answers to frequently asked summer camp questions below.
Can you share the classes in a summer camp pack between siblings?

Yes, no problem!

Can you use the summer camp pack for different levels of classes?

Yes! It's no problem to select different level classes with your class pack.

What if there's no class time that works for me?

We'll make it work! If you request a time before May 1st, 2021 we will add it for you. If you request after we will try our best depending on the class.