Code Mobile Apps
Mobile Coding for Apps and Games
Create Powerful Mobile Apps and Games Using Intuitive Block Coding.
Code mobile game and apps with curiously fun classes
Learn how to code mobile apps in small, live group sessions. Every year, many billions of apps are downloaded to mobile phones. However, building high quality mobile apps has been beyond reach to younger coders. But not any more!
Throughout this course, students will learn event driven programming and how to create fun mobile apps from scratch. Students will also practice their computational thinking skills and do a deeper dive into Computer Science concepts such as loops, events, conditional logic, and much more.
The class uses a block based programming platform, however, the coding concepts and environment are very sophisticated. It is used by many to develop commercial applications. Some key things student will learn about mobile programming are:
Design layout and UI of mobile applications

Enable various UI elements for display information, data inputs, and event handling

Use different mobile features such as device sensors, touch screen, gyroscope, camera, and more

Build  projects and fun games that involve image recognition, popular use cases, and fun activities. 

Create complex  applications that involve networking  and multi-user apps!

Learn advanced cloud computing concepts such as cloud variables, cloud storage of image data, Airtable, Firebase, and authentication
After taking this class, you child will be comfortable with building a wide range of mobile games and apps, and can apply them to various school projects, science challenges and competitions, and even build a simple app for a real business.
Featured Teacher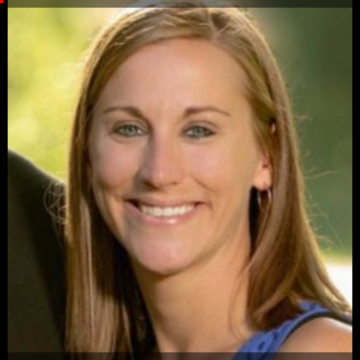 Amanda Hendrix
Amanda Hendrix is an instructor with 10 years of teaching experience, and she also holds a Masters in Educational Leadership, and a BS in Elementary Education. In each one of her classes, students are able to apply their coding skills whether they are beginners or experienced learners. Students in a small group setting, which gives her more time to address student's individual needs and creativity. Each child will be able to develop their own personalized project through the variety of class stages. She has taught Gifted and Talented students for ten years in grades second through fifth. She has taught a variety of coding programs and STEM classes that have allowed her to witness the personal growth of students' knowledge of computer science through creativity and exploring. She believes that coding is an important part of our future and that it is beneficial for students to be familiar with the skill.
Grades 4-7
Our Guarantee
Downloadable Certificate.

Show the world you did it. You really did it!

#1 Coding Curriculum

Designed by Stanford, Google & Apple Experts with kids in mind.

100% Satisfaction Guarantee

We'll help you find the right class, always. Love it or get a full refund.

Expert Teachers

US-based, background checked, highly trained and 3+ years of experience in their fields.
Start your Mobile Coding for Apps and Games adventure
Students who enjoy this class also take