Machine learning for kids
AI Creators - Computer Vision
Start mastering machine learning & create AI apps with Python!
Start machine learning classes to create AI apps
From dancing robots and protein folding to Siri, artificial intelligence is intelligence given to machines, similar to the natural intelligence demonstrated in humans. But can machines possibly be given intelligence? AI Creators provides students with the opportunity to create simple and practical AI apps using a variety of tools - from the Python coding language and open source packages to commercial AI. By the end of class, students will achieve a firm foundation in key technical concepts used in coding AI, and creating models representative of a variety of data, including medical imaging datasets (pneumonia, Covid-19, and the like), and so much more. Students will also receive an excellent overview of the frontier of AI technologies and develop strong problem-solving and critical-thinking skills. 
Featured Teacher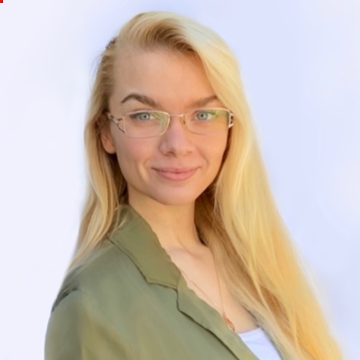 Danielle Maeser
Danielle Maeser is a second year Ph.D student, studying bioinformatics and computational biology. She also investigates glioblastoma in the Department of Experimental and Clinical Pharmacology at the University of Minnesota. Her experience includes machine learning, biostatistics, molecular biology, genetics, and mathematics. In the past, she co-designed a tutoring program (Twins Tutor) with her twin sister as well as French and science after school programs. She also served as a teaching assistant for genetics and biochemistry at the University of Minnesota. She is passionate about learning and sharing her love of learning with others. She looks forward to meeting you!
Grades 6-12
Our Guarantee
Downloadable Certificate.

Show the world you did it. You really did it!

#1 Coding Curriculum

Designed by Stanford, Google & Apple Experts with kids in mind.

100% Satisfaction Guarantee

We'll help you find the right class, always. Love it or get a full refund.

Expert Teachers

US-based, background checked, highly trained and 3+ years of experience in their fields.
My son learned new things that have piqued his interest in looking into more how AI programming is used. The teacher was very good and he liked her a lot.
Sandy R
Start your AI Creators - Computer Vision adventure
AI Creators - Computer Vision
Units 1 - 3
3 Units / 12 Sessions

70 minutes per session

AI Creators - Computer Vision - Unit 1

In the first unit, students will dive into computer vision, creating AI models representative of a variety of imaging datasets using Python code. By the end of this unit, students will have improved their conceptual understanding of AI and coding concepts. To achieve this, students will be exposed to, and successfully leverage, Google Vision API, machine learning basics, and convolutional neural networks.

AI Creators - Computer Vision - Unit 2

In the second unit, students will continue to explore imaging datasets and neural networks using Python code. By the end of this unit, students will have deepened their understanding and utilization of AI and coding concepts. This will be complemented by the use of AutoML and creating convolutional neural networks for medical imaging datasets (such as pneumonia and COVID-19).

AI Creators - Computer Vision - Unit 3

In unit 3, we apply learnings from the previous 2 units to the real world problem of diagnosis based on medical imaging. In particular, we first model chest X-ray images using fastai for CNN (pneumonia vs. normal vs. ). We then model chest X-ray images by building CNN from scratch.

Required - Python for AI. Nice to Have- AI explorers

Including all 12 sessions, 2-4 students group class
---
Do not see a time that works for you? Please click here to send a request. We will do our best to schedule a new class for you.