Best Free Scratch Class
Code Scratch Games
Make animations and games fast
Enjoy the best free Scratch class for kids online
If you're interested in starting to learn how to code, there's no better language than Scratch. Scratch coding is a free visual programming language that's easy for beginners to pick up because it introduces all the logic of coding, without the fuss of written syntax. Designed by MIT, Scratch, provides the tools for students of all ages to conquer fundamental coding concepts. Kids can quickly harness Scratch to create their own imaginative stories, games, and animations.
In this fun free Scratch class, based on a curriculum designed by Stanford, Google, and MIT experts, students get to learn with personalized instruction from a live expert. The small group setting - of just 5 students max - provides kids the opportunity to collaborate. Using an inquiry-based method, our teachers keep kids engaged with questions and discussions in all our Scratch classes. Kids even get to create their very first program in this free intro!
Grades 2-5
Our Guarantee
Downloadable Certificate.

Show the world you did it. You really did it!

#1 Coding Curriculum

Designed by Stanford, Google & Apple Experts with kids in mind.

100% Satisfaction Guarantee

We'll help you find the right class, always. Love it or get a full refund.

Expert Teachers

US-based, background checked, highly trained and 3+ years of experience in their fields.
Join the best free Scratch class for kids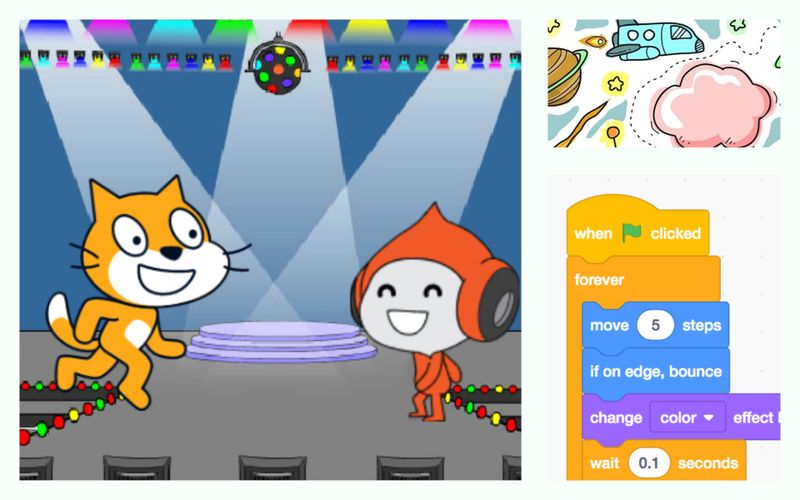 Free Intro to Scratch Coding
Average 5 Students Per Class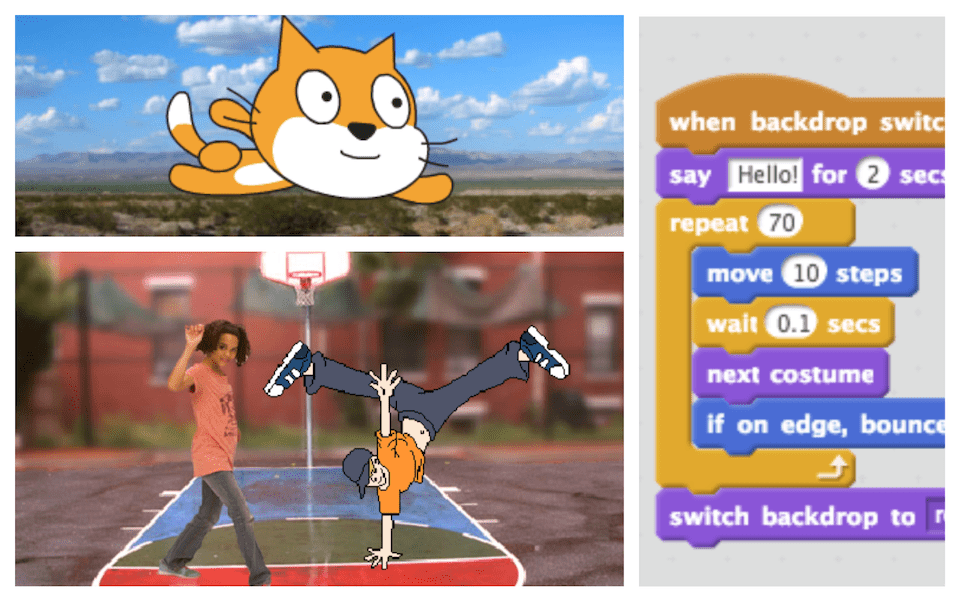 Accelerated Scratch - Intro to Coding for Middle Schoolers
Average 5 Students Per Class
Where can I learn Scratch for free?
You can learn Scratch for free with Create & Learn's free Scratch class online. You can also explore plenty of free Scratch tutorials to find out how to make a Mario Game in Scratch, how to make a golf game in Scratch, create a Pacman game in Scratch, and more. Plus, you can get inspired by all the Scratch projects our students have created. And the free Scratch ideas page is a great place to find guides, coding cards, and projects for kids and families to start creating with Scratch.
Is Scratch coding for free?
Yes! Scratch coding is free. You can create an account on the website, login, and make anything you want - all for free. Scratch is designed, developed, and moderated by the Scratch Foundation, a nonprofit organization.
Is Scratch real coding?
Absolutely Scratch is real coding. While it is a block-based language (meaning students drag and drop blocks with different meanings to construct their program's instructions) as children create with Scratch, they learn to think creatively, work collaboratively, and reason systematically, as they would with any other programming language.