Free Online Events for Kids
Online Community Kids Events
Join Coding Fairs, Kahoot! games, and other fun events for kids and parents.
Fun Kids Events - Free! Kahoot Games, Minecraft & More
Does your child want to create their own games, animations, and stories? Do you want to keep their interest in learning coding, or maybe encourage them towards the next level? Join our series of fun kids and parents events free to learn and get inspired from other coding fans from all over the world. There will be plenty of aahs and wows! You will find your child more motivated to code, create, and learn!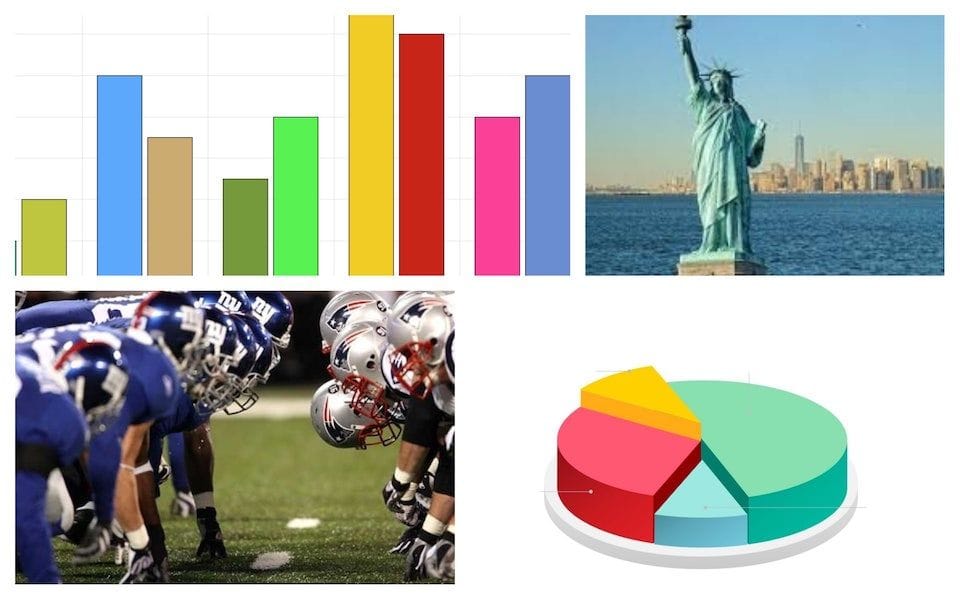 Fun Event for Data Superpower
Data science for kids reveals the ways the world is influenced by data. Does your child enjoy playing sports, winning video games, and watching Youtube channels? Well, all of them are powered by data! Companies such as Google, Amazon, and Netflix could not have achieved anywhere close to the level of success they have now, without a superb understanding and utilization of the data they have. That's the power of data science! Whoever has that power, will have the power to succeed, even as a journalist or a lawyer. This free event will show your kids that they are already data experts. And that data science is full of interesting insights that are fascinating to uncover!

2-1000 students group class
Create Your Coding Project Portfolio with Image, GIF, and Video!
Does your child enjoy coding and creating? Start having him/her build a project portfolio so they have their work over the years nicely collected. How wonderful it would be to see these creations years later. Many great schools love to see how students have built their skills as well. You can see highlights of some of our students projects on our site at https://www.create-learn.us/kids-coding-projects. Join this free event so your child can learn how start a portfolio and upload projects in Scratch, Python, Minecraft, or any other programs. Your child can also see other students' work and get inspired! In this event, kids will also learn how to create images, GIFs, and videos using Canva - a powerful free digital design tool - for your project covers. Save your child's spot in this event for free today!

2-1000 students group class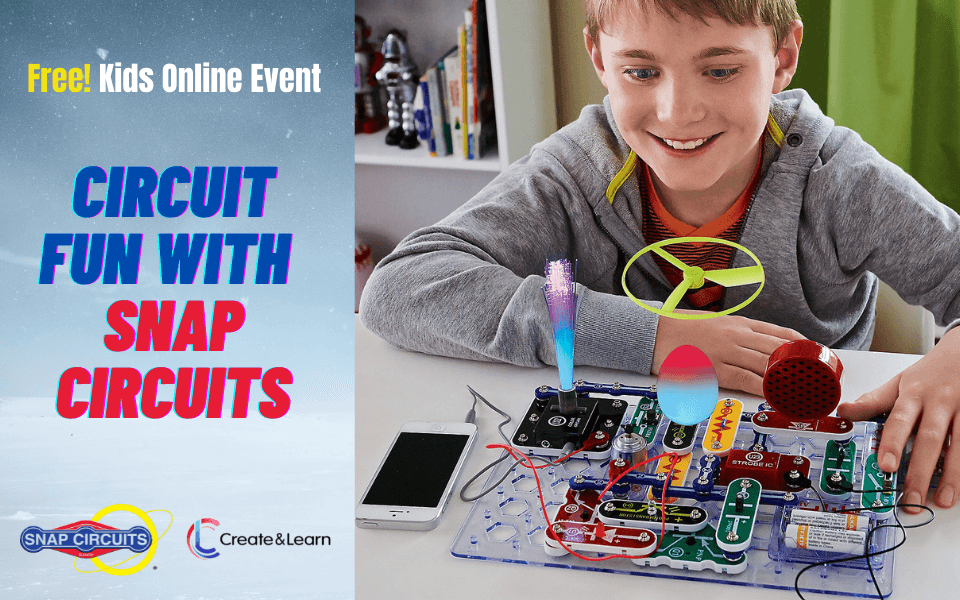 Circuit Fun with Snap Circuits - New Content Each Month
They are in your phone, and they are in your car. They light up your house, and they run roller coasters. What are they? They're electronic circuits and they're everywhere! In this fun free online event, your child will learn the basics of electronic circuits using Snap Circuits. We will build several fun projects, while they learn what a circuit is, how circuits work, how to create one, and how to add more parts in a circuit to make sounds, light, and more! They will also learn different components of circuits, and how they can be put together to create a fun system. We are running this roughly on a monthly basis. Each month has a difference theme. March - Intro to Snap Circuit, Parallel and Series Circuits April - Conductors May - Resistors Join again even if you have done it before.

2-1000 students group class

Your child will have a much better experience if you have a SNAP CIRCUITS® JR set or above. You can get a set at Amazon for ~$20 when it is on sale for the most basic model. However, having a set is not required. Your child can still create circuits digitally in a document.
Start With Free Classes
Join top-rated kids coding classes
Our small group classes (5 students max), live video experience, and awesome teachers set every child up for success. Unleash a whole new world of wonder when you get started today.
Online Open Classes
Free computer science classes for kids on fun and state-of-art technologies, brought to you by Google, Apple and Stanford experts