Join top-ranked kids Python classes online
Do you want your child to be ahead of the coding game? Start with Create & Learn's Python for AI class, and have fun mastering this essential computer programming language. Python opens up a whole world of programming possibilities!
Python is a high-level coding language used by companies such as Netflix and Google, and it is also used for web development, game development, building apps, machine learning, and so much more. Studies have shown programming with Python to be one of the simplest and most popular coding languages when learning to code.
This live online class covers not only the basics of Python coding for kids and teens, but also puts a strong focus on the elements of Python that are most relevant to Artificial Intelligence, including data structures and libraries. If your child is interested in exploring more advanced code writing and computer science programming languages, this is the perfect small group class to get started. Enroll today to experience the best of Python coding classes for kids!
Featured Teacher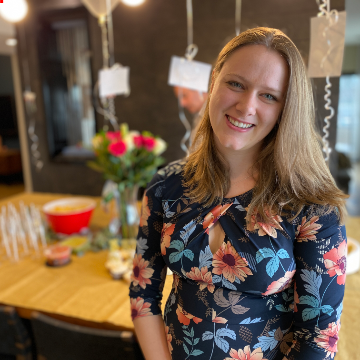 Sarah Rappaport
BS/Masters in Materials Science and Engineering. Sarah's original passion for the creative sciences stemmed from legos, which she'd use to build huge projects which ate up the entire living room. Today, as an engineer and educator with several years of experience in both disciplines, Sarah can both teach coding and contextualize it. She is passionate about all things STEM, and can't wait to see what you build!
Grades 5-9
Our Guarantee
Downloadable Certificate.

Show the world you did it. You really did it!

#1 Coding Curriculum

Designed by Stanford, Google & Apple Experts with kids in mind.

100% Satisfaction Guarantee

We'll help you find the right class, always. Love it or get a full refund.

Expert Teachers

US-based, background checked, highly trained and 3+ years of experience in their fields.
Start your Python for AI adventure
See Create & Learn Reviews
Highly recommend - one of the best coding classes so far! My kid loves it. The Create & Learn team is very helpful in working out options & schedules....& go out of their way to work things out. I give it 5 stars any day!
Shruthi T.
Very good course. It is the first time for my child to participate in this course. It is very novel and interesting. The teacher is very good. My child likes it very much.
Qing Q.
The teacher was very clear in his expression and provided help when the students needed it. The content of this Python class series looks attracting to me. After the class I asked my kid's feeling about the class, who told me it was so much fun. I will consider registering for a camp or another online course.
Yuan Z.
Students who enjoy this class also take