AI Classes for Kids
AI Explorers
Discover How Self-Driving Cars, Face Recognition, and Other Advanced Technologies Work With AI For Kids
Discover artificial intelligence classes for kids
From R2-D2 in Star Wars to Transformers, artificial intelligence (AI) and robots have fascinated children for generations. Now AI is more pervasive than ever and is closer than ever to impacting many parts of our lives. With the latest developments in technology, AI and machine learning can now beat the highest ranking Go players, compose music, read medical images better than average doctors, and so much more. Join our small group sessions to explore the amazing world of artificial intelligence!
In this fascinating series of AI classes for kids, we introduce students to the latest AI technologies and their applications in many areas. Here are some highlights of the series:
Hands-on experience with cutting-edge artificial intelligence and machine learning products
Learn how AI works and real world AI applications
Understand what AI can and can not do, and why
Build your own AI system
Students will also get plenty of opportunities to apply their creativity and critical thinking skills. Save your spot now to have fun with AI!
Featured Teacher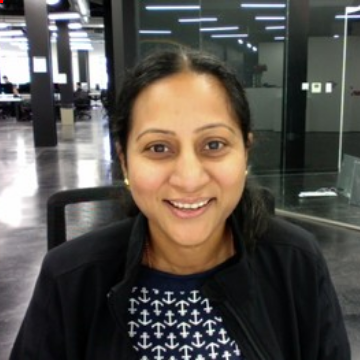 Sangita Nath
Sangita Nath is a Computer Science Engineer with a passion for teaching. In her classes, she teaches a concept and makes sure the students understand and apply it. It gives her immense pleasure to see her students having an "aha moment" when they figure it out that they can make amazing things with coding. She is happy to make a difference in her students' lives by introducing them to the magical world of coding!
Grades 4-7
Our Guarantee
Downloadable Certificate.

Show the world you did it. You really did it!

#1 Coding Curriculum

Designed by Stanford, Google & Apple Experts with kids in mind.

100% Satisfaction Guarantee

We'll help you find the right class, always. Love it or get a full refund.

Expert Teachers

US-based, background checked, highly trained and 3+ years of experience in their fields.
Start your AI Explorers adventure
Students who enjoy this class also take