Minecraft Coding for Kids
Minecraft Code to Mod
Learning to Code Games, Stories, and Cool Buildings - Bring them to Life in Minecraft
Learn to code Minecraft in small online classes
Turn child's love of playing Minecraft into real-world coding skills with fun online Minecraft coding for kids classes. Let your kids' creativity shine in this Minecraft coding class full of exciting challenges and projects. Students will learn how to program games, stories, buildings, and anything else they want to make happen, and see it come alive in the Minecraft game.
The coding is done through a drag-and-drop interface similar to Scratch. But we teach much deeper computer programming skills commonly used in advanced text-based programing languages. It is a great next step for kids who have mastered Scratch and would like to continue to learn more advanced coding. All of our online classes are led by instructors who are passionate about teaching kids' coding, with no more than a handful of students per group. Join us to experience the fascinating world of Minecraft for kids!
Featured Teacher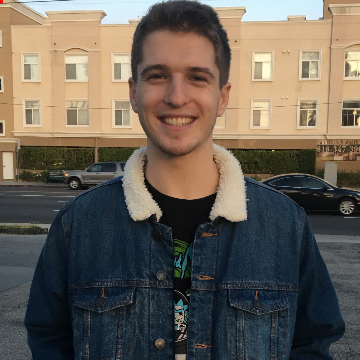 Gilad Canes
Gilad Canes has a BS in Computer Science and has 7 years of experience teaching children. He loves seeing the passion and drive when a student doesn't understand something at all, but is an expert by the end of the class.
Grades 5-9
Our Guarantee
Downloadable Certificate.

Show the world you did it. You really did it!

#1 Coding Curriculum

Designed by Stanford, Google & Apple Experts with kids in mind.

100% Satisfaction Guarantee

We'll help you find the right class, always. Love it or get a full refund.

Expert Teachers

US-based, background checked, highly trained and 3+ years of experience in their fields.
My grandson took two classes: Intro to Intermediate Coding - Minecraft Modding and AI Explorers. He LOVED them both! He said, "They [both games] were really fun. The best part was when we got to do the mods. (Minecraft)." I'll definitely sign him up for other classes.
Lori T
Start your Minecraft Code to Mod adventure
Mobile Coding for Apps and Games
Grades 4-7
Create Powerful Mobile Apps and Games Using Intuitive Block Coding.
Coding with Roblox Studio
Grades 4-8
Create your own Roblox world and games using Roblox Studio with coding