Top Computer Science Curriculum for Kids
from Beginner to Mastery
Students from grades 2 to 12 will find exactly the right path for their education with our comprehensive computer science curriculum for kids. Our curriculum is designed by experts from MIT, Stanford, and more, to delight your child's imagination, no matter their interests. It's easy to get started!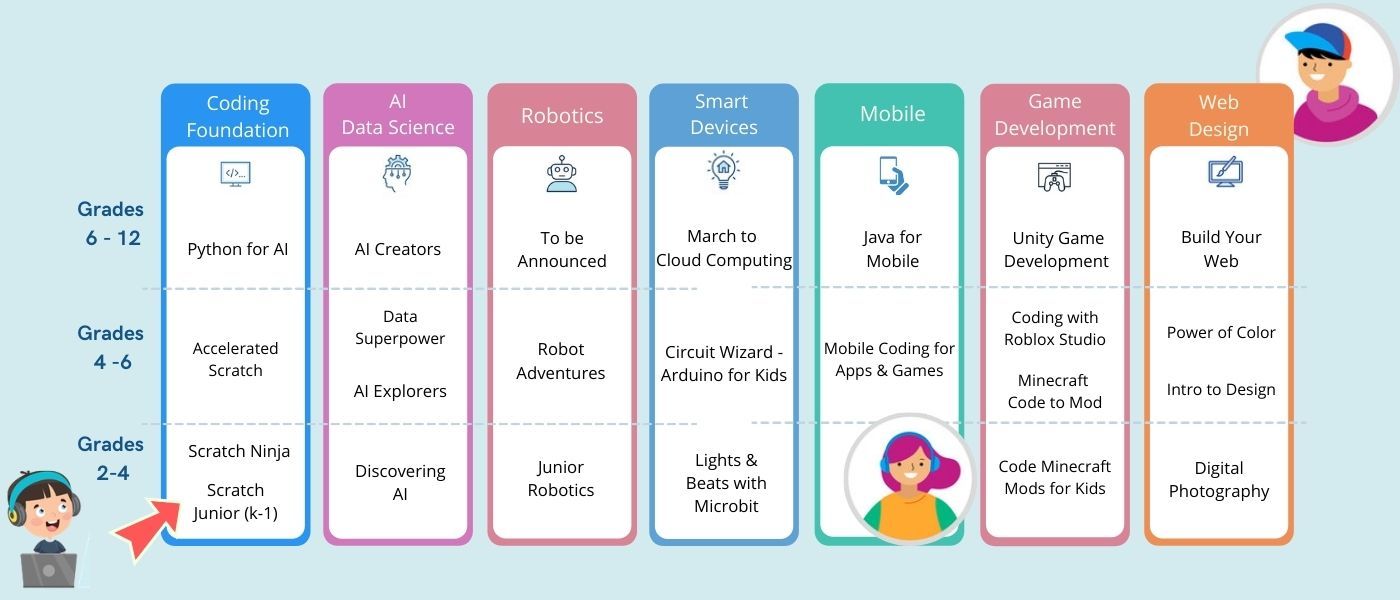 The Benefits of Computer Science for Kids
See the broader world
Our life goals are often limited by what we know about the world. Many kids start learning to code because they want to create games. We show students how studying computer science can lead to making movies, training top athletes, investing in stocks, building smart homes, creating robots, saving wild animals, and much more.
Enjoy systematic comprehensive learning paths
Starting with MIT Scratch, our curriculum covers wide-ranging topics including computer science fundamentals, core programming languages such as Python, Javascript, and Java, as well as state of art technologies such as Firebase, Keras (Artificial Intelligence), and Android - the same tools top engineers use. Classes build on top of previous subjects to reinforce learning, while also expanding to new areas of learning.
Better learning with the inquiry-based method
Engage kids' curiosity with successful pattern building. Our unique learning method ensures students develop critical thinking and problem solving skills they'll use even beyond the classroom. Your child's quest will lead to more creativity and fun!
Explore our computer science curriculum by grade
Join our most popular kids' virtual classes