Scratch Advanced Programming
Accelerated Scratch
Fast-Paced Introductory Coding Class for Grades 5-9 - Build Games, Stories, and Animations
Book advanced scratch coding classes for kids
Studies have shown that middle school students who are new to coding do better by starting with blocked-based coding such as Scratch. This compressed series of Scratch coding classes introduces students to all of the key coding concepts in just 8 sessions, and prepares them for more advanced computer science courses. Advanced Scratch coding sets students up for success!
Unlike many coding classes where kids are handed a sheet of paper and asked to follow instructions, with our small classes' interactive setting and inquiry-based teaching style, teachers lead kids who are taking early steps in coding through an enlightening process of creating, critical thinking, problem solving, and mastering computational thinking skills. Discover the difference today!
Featured Teacher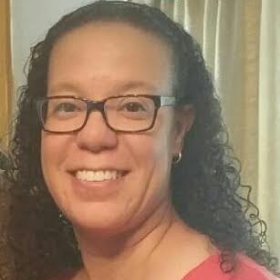 Jennifer Thornton
Jennifer Thornton has a BS in Biology and has 17 years of experience teaching children. As an experienced STEM teacher, she enjoys sharing her love of Science, Technology and Coding with students through Scratch and Vex Code. Create & Learn allows her the opportunity to share this love with even more students around the world!
Grades 5-9
Our Guarantee
Downloadable Certificate.

Show the world you did it. You really did it!

#1 Coding Curriculum

Designed by Stanford, Google & Apple Experts with kids in mind.

100% Satisfaction Guarantee

We'll help you find the right class, always. Love it or get a full refund.

Expert Teachers

US-based, background checked, highly trained and 3+ years of experience in their fields.
My son is enjoying himself and learning at the same time. Kristy delivers the course in a friendly and encouraging way, giving the class confidence to experiment and try out what they are learning. The classes are very useful at keeping my son focused and...he will continue to participate in courses to develop his skills!
Patricia E
Start your Accelerated Scratch adventure
Circuit Wizards: Arduino for Kids
Grades 4-6
Create with circuits and Arduino - the foundation of smart devices
Mobile Coding for Apps and Games
Grades 4-7
Create Powerful Mobile Apps and Games Using Intuitive Block Coding.