Kids virtual summer camp is one of the best options this year! Nowadays it is more common for us all to be indoors, and with summer right around the corner, it is very tempting to want to do more than just be a homebody; however, who said that indoors has to equal no fun? If your household has steady internet access, and your child has a thirst for adventure and the enthusiasm for learning, then virtual summer camp is the perfect fit.
In this post, you will learn all about what virtual summer camps entail and how they can be the game changer this upcoming season. Your child's summer can go from a boring afternoon behind the television, to learning how to create their own games and expand their creativity. The best virtual summer camps can really add an extra boost of excitement to your child's days - making it an unforgettable summer.
Keep reading to find out how attending virtual summer camps is worthwhile, and how we can still safely incorporate the outdoors into your summer too!
Kids virtual summer camp FAQs answered
If you have questions, do not worry! Here are a few of the most frequently asked questions parents had about virtual summer camps.
What is a virtual summer camp?
Virtual summer camps offer the same hands-on learning as in-person summer camps for your child, except in the comfort of your own home. Through the amazing power of technology, kids are able to connect with dedicated and experienced teachers to learn about STEM and other skills that are valuable both as a hobby and as a potential career path in the future. These tech experts teach livestream summer coding camps with a small-group of students to guarantee each kid gets a tremendous amount of attention and support.
How do I prepare for summer camp?
The best way to prepare for virtual summer camps is making sure your child's workplace is as put together as possible. Since your child will be behind the screen for some time, it is important to make their experience super comfortable for them. By having no cluster around them and having needed materials such as scratch paper and pencils within reach, it takes away any doubt of readiness your child might have prior to taking these classes.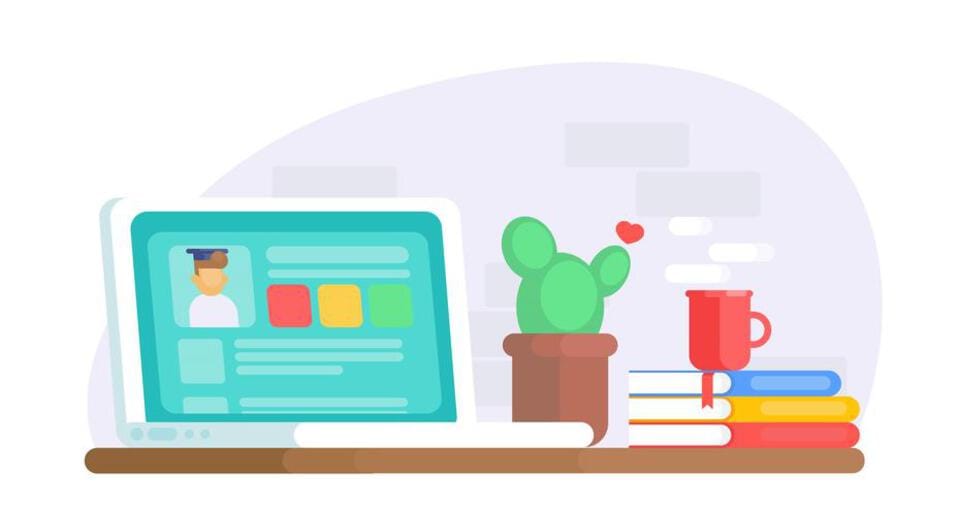 What should I, as a parent, bring to virtual summer camp?
This is a great opportunity to give your child some freedom while also being productive yourself. After making sure their workplace is properly prepared for the day, you do not need to be with your child the entire time. You can work across from them or do household chores nearby! That way, you both are doing your own thing but you are still available should technological issues occur. And of course, there will be times when your child is so excited to show you what they are working on, so being close by for those rewarding moments is also a plus!
Discover kids virtual summer camp tips

Below are some tips to ensure you get the most out of your time learning from these virtual camps. The people you will meet and the activities you will partake in will be something you will look back on and soon miss, so these tips are a little something that will help you get ready to be fully in the moment during this summer.
1. Make friends

It is very easy for us to get shy around new people- especially when we are meeting them for the first time virtually! Try to help your child shift their focus and remember that everyone is taking the same course, so everyone is actually on the same team. Meaning: everyone is there for the same reason (a common interest in STEM) and should bond because of it.
There is no competition or need to be afraid to interact. Having your child be open to making friends during their time in virtual summer camp can lead to them being friends with their classmates even after camp is over.
2. Ask questions

Try to encourage your child to not feel silenced behind the screen! Even if their teacher is miles away, that does not mean that support is limited. If they are ever confused in the lesson, or even just curious about the material, participation and engagement makes for a valuable experience for everyone involved.
Of course, it goes without saying to not disrupt the class by interrupting the teacher in the middle of discussion, but using the chat feature on Zoom is an awesome way for students to share any thoughts and ideas as they think them, without cutting off whoever is currently speaking.
3. Food is our energy supplier!

Starting the morning off with a fulfilling breakfast can instantly set the tone for your child's day. Also preparing snacks for before or after (or maybe even during- if it is not messy!) the virtual summer camp is ideal, because the extra boost of energy can really help them out if they start feeling a bit tired from all the hard work and enjoyment virtual summer camps bring.
4. Balance screen time

Although sessions do not take up an entire day, it is still a good idea to balance the time they spend on and off the screen. Limiting screen time before and after virtual sessions will cause less strain on your kid's eyes. For example, if their virtual camp is in the morning, you can set a rule that they will not use any device before camp, and after camp is over they are allowed an hour of television. By setting a healthy screen time schedule, it helps your child's eyes and even their self-discipline!
Consider even purchasing blue-light glasses. This will help filter out the blue light given off digital screens, lessening the chances of eyestrain.
5. The outdoors is our friend too!

Hand in hand with the previous tip, a way you can help your child have a healthy balance of screen time is by adding some outdoors in their day. After each class, you can accompany your child on a safe walk around the block. This is time for the both of you to discuss all the fun they had during their virtual session, and also a time for their eyes to take a break from the screen.
Understandably, if you do not want your child to be outdoors, a simple workaround would be positioning your child's workplace by a window. Facing their screens in front of a window allows them to look up from their screen and admire nature- even for a second. The breeze from opening the window slightly can also feel good for them when they are in camp!
Also sitting outside if you have a front porch or a backyard is also a safe alternative. They can even write in their journal (which is mentioned in #9 of our tip list) outside on the porch or backyard and bask in the fresh air.
6. Two screens

Depending on the class, having two screens can be super helpful. For example, you can have an iPad screen display the Zoom where the teacher is showing slides and demonstrating, and on a laptop is where your child can be following along doing their own project.
7. Charging up before class

Charging all devices the night before virtual camp can be efficient, because the last thing you would want is to have your laptop die two minutes into the session. Also having your charger ready on your desk will keep you prepared should any technological issues arise.
8. Less background noise the better

Consider giving your child earphones to plug into their device, because even if the teacher can mute everyone to avoid distractions for the class, the teacher cannot control the noise levels in your home. Using earphones will have your child more focused on what is happening in the session rather than what is happening around them- like a fire truck's siren going off in the background for example.
9. Journal
After every class, let your child journal what they feel they accomplished, what they think they need to improve, and what they wish to achieve next class. Reflecting is a great way for your kid to express their feelings while also tracking progress with each day.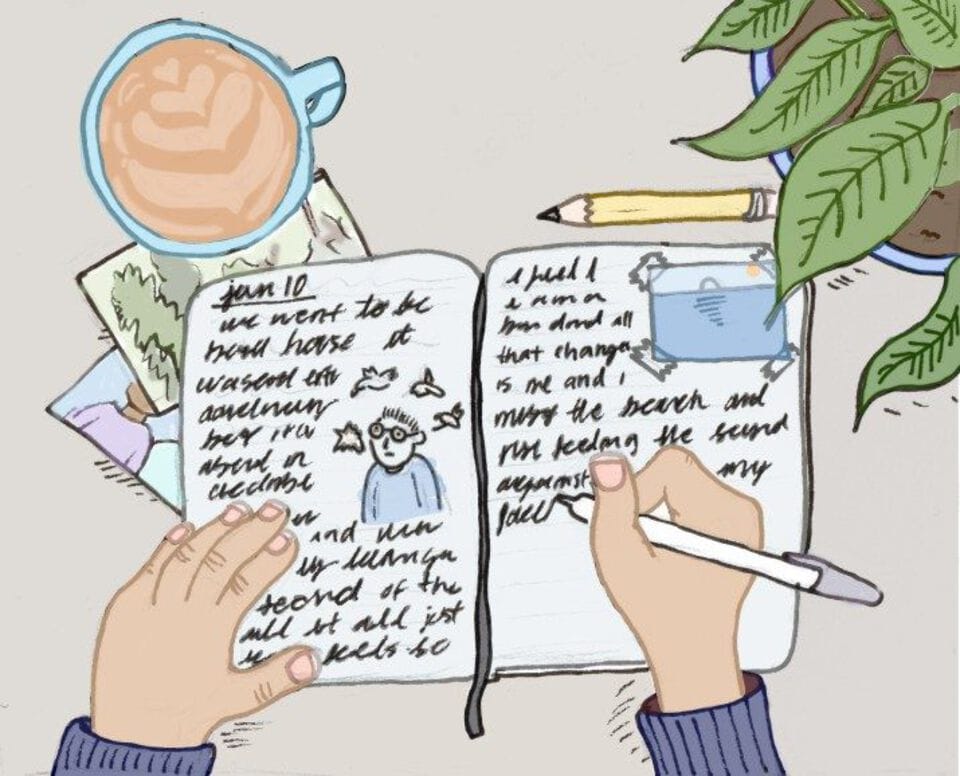 10. Practice after hours
Even if the virtual summer camp is not in session, kids can still take time out of their days to practice what they have learned or make any changes to what they have created. Especially after summer is over, continuing to practice will sharpen their craft and will add a sense of consistency to their work ethic.
Have fun at kids virtual summer camp
If you want your child to have a memorable summer experience without even leaving the comfort of your home, then virtual summer camps are the way to go. Not only will they meet new people, but also they will learn new skills too! For all the creative kids, innovative kids, curious kids, and love-to-learn kids, you really do not want to miss this beneficial opportunity of growth.
At Create & Learn, there is a wide variety of courses that cover topics such as coding, robotics, game development, and so much more! Kids ranging from Kindergarten to the 12th grade have a chance to take our expert-designed computer science courses taught by talented professionals, all based in the United States. Save your summer camps spot now, and we hope you are just as excited for the summer to come as we are!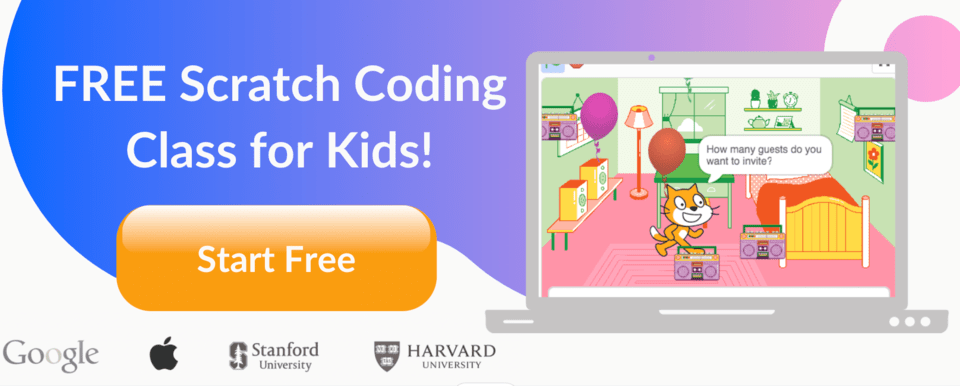 Written by Marielle Cruz Cabillo, a Create & Learn instructor who has a BS in Visual Communication Design with a Minor in Marketing, and has taught children for 6 years.