Vex Robotics Coding Classes
Robot Adventures
Design, build, and code robots - Mission accomplished!
Book robotics classes for kids now
Our world is constantly changing, and robotics for kids are at the forefront of this change. Robotics is a truly interdisciplinary space using AI, data science, coding, design, engineering, and more. Vex robotics coding classes for kids fascinate the imagination!
In this series of hands-on robotics class, your child will learn how to design, build, and code their very own robots online. Kids will explore the design and creation process, as well as coding and learning how to move the robots through various courts. All the activities will be in the robot virtual world using software, so you don't need to purchase physical robots, but they are just as powerful and fun.
If your child enjoys building things, playing Legos, or wants to join a robotics team, this is the class for them!
Featured Teacher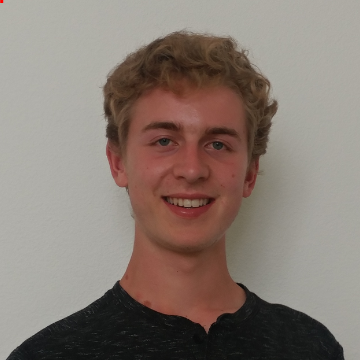 Ben Lipper
Since Ben Lipper was 6 years old, he has always loved Science and Technology. After building and coding his first LEGO robot, he was hooked. He has since not only continued building and coding his own robots, but also has begun to share his passion with others. Having taught over 100 students at live STEM workshops for over the past few years, he can't wait to bring his love of teaching, science, and technology to you!
Grades 4-8
Our Guarantee
Downloadable Certificate.

Show the world you did it. You really did it!

#1 Coding Curriculum

Designed by Stanford, Google & Apple Experts with kids in mind.

100% Satisfaction Guarantee

We'll help you find the right class, always. Love it or get a full refund.

Expert Teachers

US-based, background checked, highly trained and 3+ years of experience in their fields.
Our daughter had a wonderful time...A great instructor who is also a kind and patient person. Our kid ended up spending many hours working on her assignments because she enjoyed learning and exploring new ways to make her code work.
Edita M
Start your Robot Adventures adventure
Common questions about Vex Robotics coding
How do you code a
Vex IQ
robot?
Coding a VEX IQ robot is very similar to giving someone directions while driving a car, just with a little more precision. When coding a robot, we have complete control over its movements, and can control exactly how far it moves or turns. Using a programming software developed by VEX Robotics, we teach students how to not only get from point A to point B, but also how to use sensors to help the robot make decisions about the world around them.
What programming language does
Vex IQ
robotics use?
VEX IQ robotics offers a number of programming languages based on the needs and skills of the programmer. At the high end, VEX offers a fully-featured, C++ text based programming language for advanced control. In order to help prepare students for this level however, they have created a new block-based programming language that resembles Scratch. This program uses the leading technology in block-based programming to prepare students for the next level.
How do I download Vex codes for robots?
In order to write code for VEX IQ robotics, you will need to download a program known as "robotC" that will allow you to code the robot. The latest release can be found here. Once downloaded on a Windows computer, simply follow the step-by-step instructions in the installer, and you'll be ready to start coding!
What does Vex IQ mean?
VEX IQ is a robotics program developed by VEX Robotics for students grades 1-8. The program is very versatile, and allows students to focus on whatever area they choose, including mechanical design, building, programming, and even strategy. Once students graduate from VEX IQ, they move into the high school and university level program VEX V5.
What is the best robotics kit for beginners?
For most beginners, the VEX IQ Superkit is a wonderful place to start. The VEX IQ Superkit contains thousands of VEX IQ pieces, including a "robot brain" that can be programmed and remotely controlled using the included controller. It teaches students Engineering, Mathematics, and other STEM skills that are such a fundamental part of our world today. Unlike some toys that are played with a few times and forgotten about, a VEX IQ kit can keep kids excited and engaged in quality, hands-on learning and problem solving for hours on end.
What is a Vex IQ challenge?
The VEX IQ challenge is for students who are excited about robotics, and ready to take their skills to the next level. By introducing a combination of cooperation and competition, the Robotics Education Foundation (REC Foundation) hosts thousands of VEX IQ tournaments every year across the world where teams come together to display what they have designed, built, and programmed.
During these tournaments, students work with other teams to strengthen their skills in science, technology, engineering, and math through various challenges. Challenges include the robot skills challenge with a focus on computer science and design skills, and the teamwork challenge, with a focus on teamwork and collaboration skills. However, the VEX IQ challenge is completely optional - in fact, most students don't compete their first few years, and just focus on designing, building, and programming robots.