Cloud Computing Classes
Cloud Computing for Web Apps (Semi-Private)
Build advanced scalable web apps using Cloud Computing
Discover top cloud computing classes for teens
Cloud computing is used to power nearly every website on the Internet, as well as most mobile applications. In this class, students learn how to create interactive web applications using Google Cloud Platform and Firebase. These are the same tools used by professional software engineers! By the end of class, students will be able to host their own websites and web apps that will empower people across the world to interact with one another in real-time.
Understanding the basics of Cloud Computing is a crucial piece of your students' computer science education!
Featured Teacher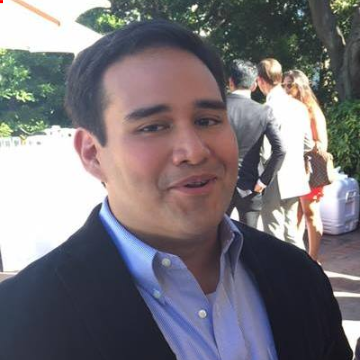 Xavi Ramirez
Xavi Ramirez is originally from south Texas. When he was 18 he moved to Boston to attend MIT and nowadays he lives in San Francisco. He is a full-time Software Engineer at Airbnb on the Infrastructure team. Learning how to program as a child has had a profound influence on his life. He joined Create & Learn to give other kids the same opportunity. In his free time he also volunteers as a Computer Science instructor at a local high school. He is happy he can be part of your programming journey.
Grades 6-12
Our Guarantee
Downloadable Certificate.

Show the world you did it. You really did it!

#1 Coding Curriculum

Designed by Stanford, Google & Apple Experts with kids in mind.

100% Satisfaction Guarantee

We'll help you find the right class, always. Love it or get a full refund.

Expert Teachers

US-based, background checked, highly trained and 3+ years of experience in their fields.
My son recently started his coding class with Create & Learn and he loves it. Instructors are patient and teach in a way that's makes my son want to learn more and he really enjoys his classes and looks forward to it every week.
Babu P
Start your Cloud Computing for Web Apps (Semi-Private) adventure
Cloud Computing for Web Apps (Semi-Private)
Units 1 - 3
3 Units / 12 Sessions

70 minutes per session

Cloud Computing for Web Apps (Semi-Private) - Unit 1

In Unit 1 of our cloud computer program, students create interactive web applications. As they build and host their own websites, they learn all about common cloud computing design patterns. They also conquer security basics to create websites protected by Google logins, and find out how to use access rules to control who can view and edit their websites.

Cloud Computing for Web Apps (Semi-Private) - Unit 2

In Unit 2, students explore real-time cloud applications, as well as virtual machines and cloud functions. These technologies will help students create more dynamic cloud applications such as chat applications, interactive games, email notifications, and Minecraft game servers.

Cloud Computing for Web Apps (Semi-Private) - Unit 3

The focus of Unit 3 in our cloud computing program is on multi-player. In addition to reinforcing what we have learned about Firebase, this more advanced lesson goes deeper into Cloud Function. Students will learn how to build two fun, real-time apps that allow multiple players to interact in real-time via the Firebase/Cloud Function backend.
---
2:30 PM Pacific Standard Time
Do not see a time that works for you or want a private class? You can schedule a new private or group class based on your own needs. Click here to get started.
AI Creators - Computer Vision (Semi-Private)
Grades 6-12
Start mastering machine learning & create AI apps with Python!
Build Your Web (Semi-Private)
Grades 5-9
Build Your First Web Pages, and Learn How the Internet, Browsers, and Web Work