Fun Virtual Spring Break Camps 2022
Limited time 30% off for all spring camps! Use coupon code springcamp30 at checkout before April 10th Sunday midnight pacific time.
Enjoy virtual spring break camps covering everything from beginner coding to game development (Roblox and Minecraft!), and even advanced coding such as Python. Designed by Google and Stanford experts, and taught by US-based teachers, Create & Learn is selected by Meta (Previously Facebook) as the only official organization to run online coding classes on the Meta Engineer for the Week program for underserved students in the US. These camps have also been recognized by HulaFrog and parents worldwide as the Most Loved 2021 Virtual Learning program and won a Best of 2021 Award from ActivityHero. Choose from 10+ incredible computer science camps that run daily for an hour from March 14th to April 17th, 2022 to unlock your child's curiosity this Spring!
See All Spring Camps
💰 Limited time 30% off for all spring camps! Use coupon code springcamp30 at checkout before April 10th Sunday midnight pacific time.
Create Your Own Private Group
(Weekly Classes Only)
Does your child enjoy hanging out with friends or are you looking for that perfect time for weekly classes? Now you can create your own private group for your child to learn with siblings and friends, and save even more! The private group class option starts at just $122.5 per person per unit (includes four 55-min sessions) for a group of two students. If you have 6 students, then the cost per student is only $57.5/unit for each student.
Pick your classmates, course topics, and class time. We will assign a private instructor just for your group. Click the button below and follow the instructions to create your own private group!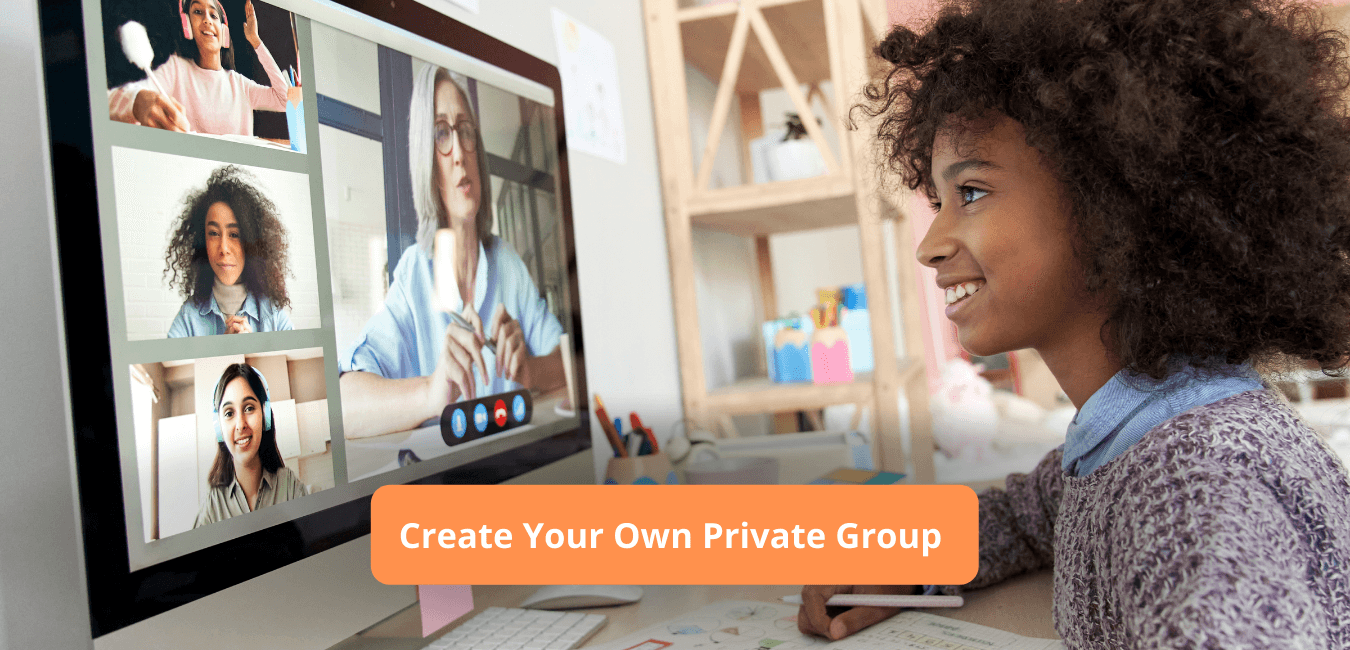 Start With Free Classes
Join top-rated kids coding classes
Our small group classes (5 students max), live video experience, and awesome teachers set every child up for success. Unleash a whole new world of wonder when you get started today.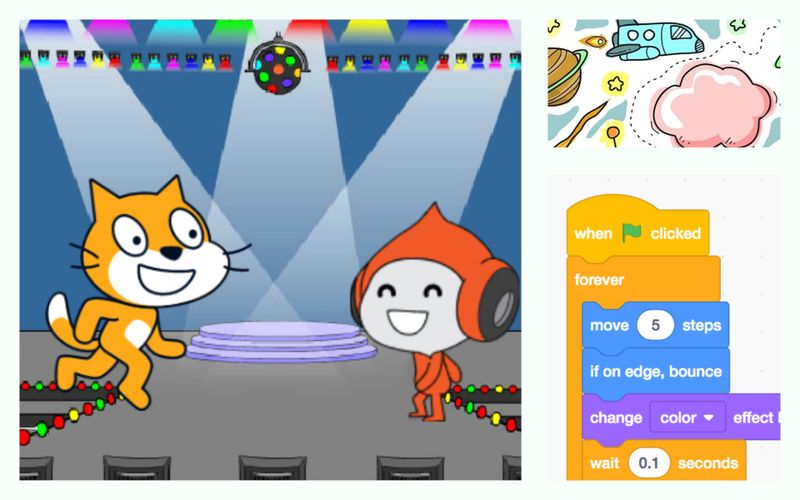 Free Intro to Scratch Coding
Grades 2-5
Code games and animations with the #1 beginner classes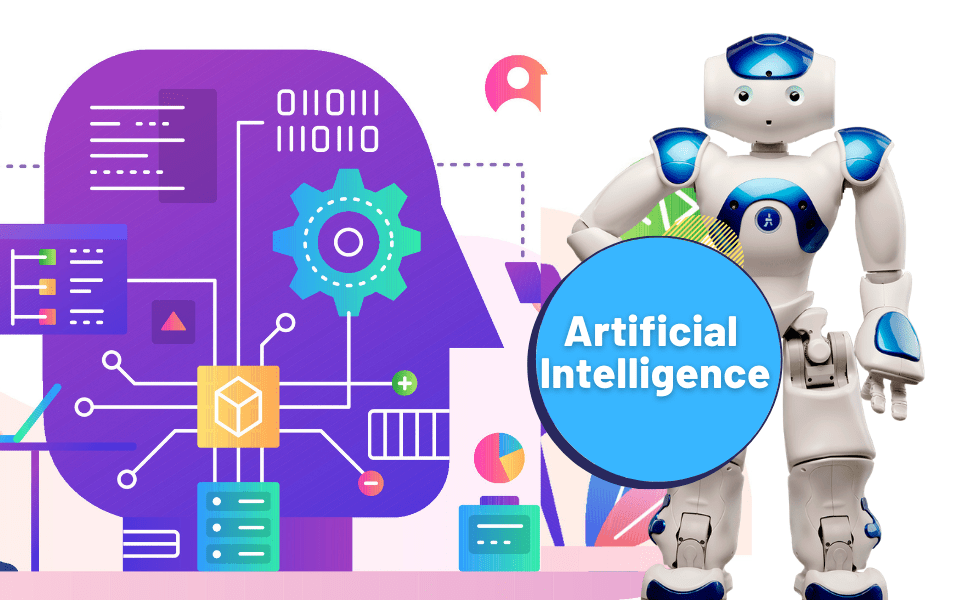 AI Explorers - Introduction
Grades 4-6
Discover How Self-Driving Cars, Face Recognition, and Other Advanced Technologies Work With AI For Kids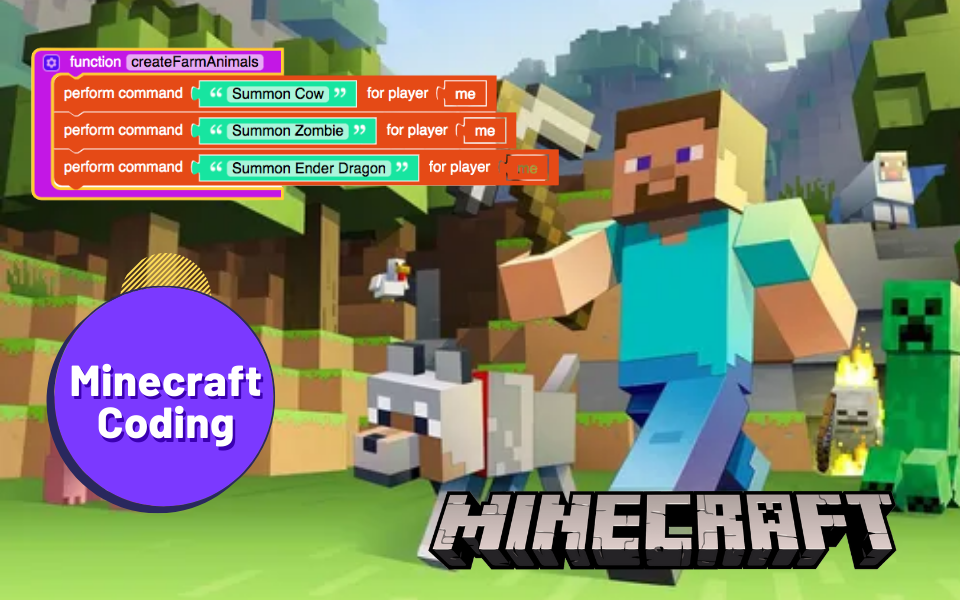 Free Intro to Intermediate Minecraft Modding
Grades 4-7
Learning to Code Games, Stories, and Cool Buildings - Bring them to Life in Minecraft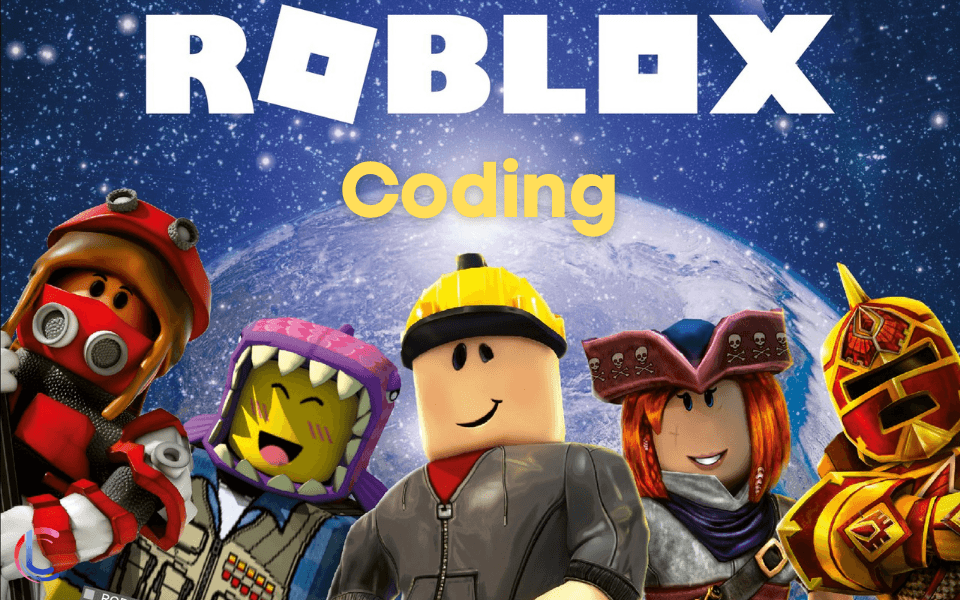 Roblox Studio Intro - First Project (Free, Limited Time)
Grades 4-8
Create your own Roblox games and world using Roblox Studio with coding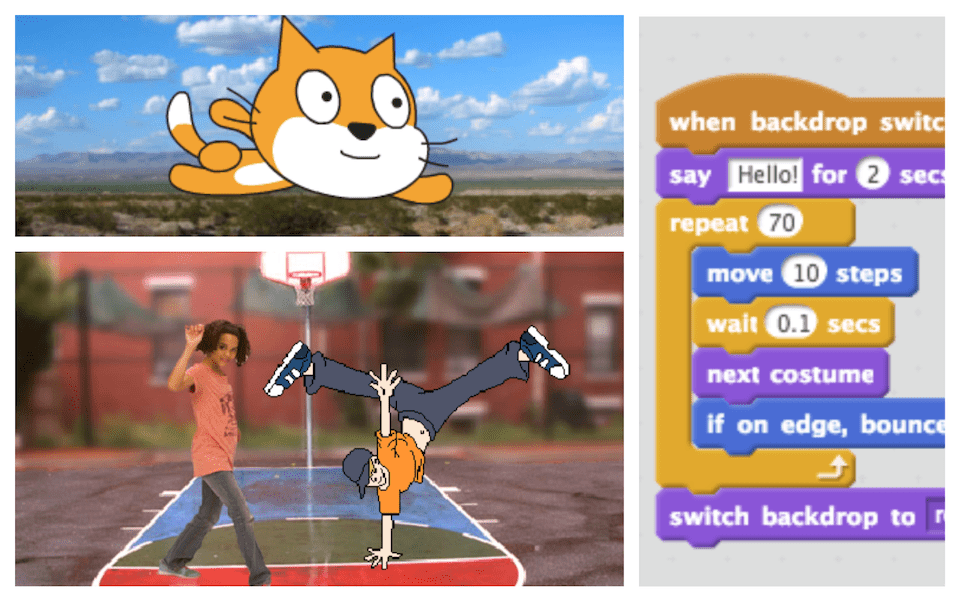 Accelerated Scratch - Intro to Coding for Middle Schoolers
Grades 5-9
Fast-Paced Introductory Coding Class for Grades 5-9 - Build Games, Stories, and Animations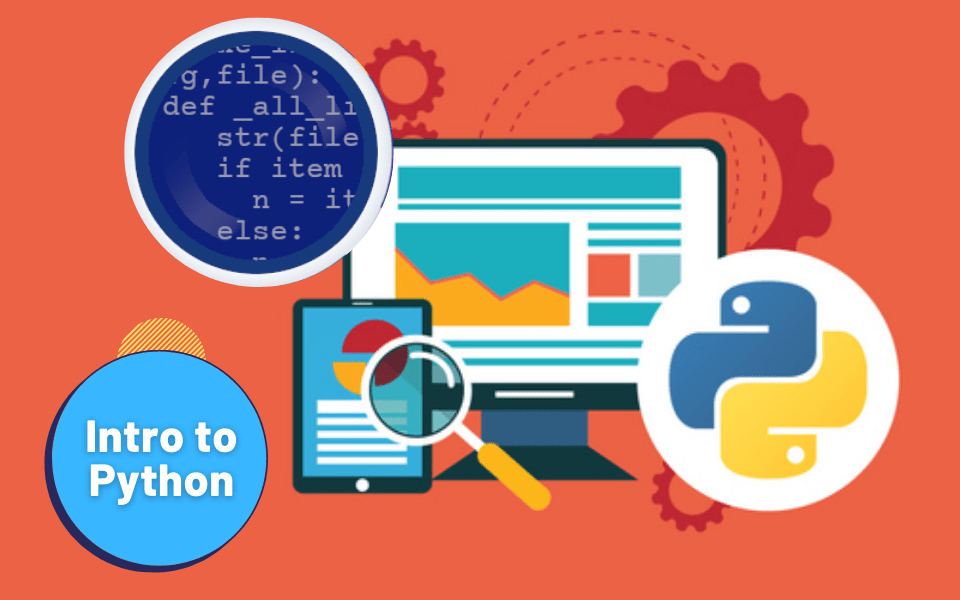 Free Intro to Python Coding
Grades 5-9
Dive into a Real-World Top Programming Language
Online spring break game development camps
Does your child love playing games? Wouldn't it be cool if they could modify games to make all sorts of backgrounds, characters, and interactions? With spring break game coding camps designed by experts from Google, Stanford, and MIT, kids can learn the core coding concepts to get really creative with their favorite games to play. For example, build your own battle game that fights off zombies or see how to break blocks, build structures, and spawn animals! Explore options including Minecraft Code to Mod and Coding with Roblox Studio - both available in small group, online camps, led by experienced instructors.
Virtual spring break beginner coding camps
There's no better time to begin coding than today! Our most popular beginner coding camps for those with little or no coding experience are our Scratch camps. They all use Scratch coding which helps kids master programming concepts while using simple drag-and-drop blocks, and was designed by experts at MIT. Young students in grades K-1 should check out Scratch Junior, for elementary and middle school check out Scratch Ninja, and teens join Accelerated Scratch. In each of these camps you'll be able to jump into creating cool games and animations right away, while learning core coding concepts.
Online spring coding for middle and high schoolers
Teens, not sure what to do with your time off this spring break? How about developing a valuable lifelong skill? Get started learning a real-world coding language used by top companies, in our Python for AI camps. Or make your own apps with our Mobile Coding for Apps and Games camps.

Customized learning
Find a path your child will love with 30+ computer science subjects rated 5-stars by parents.

Award-winning curriculum
Recognized by Minecraft Education, Meta's Engineer for the Week, Roblox Education, ActivityHero, and Hulafrog.

100% satisfaction guarantee
We will help you find the perfect class, or get a full refund.
Join 60,000 Successful Students Worldwide
These virtually taught classes are so engaging, my son really enjoys them and is so excited to show us the coding projects he has completed on all 3 levels of Scratch Ninja. We will definitely be signing him up for more classes and thoroughly recommend Create & Learn to other parents.
Amanda E.
Create & Learn Parent
Amazing instructor. Can really keep my daughter engaged in a fun way. Thanks to Create & Learn my daughter's tech scores have skyrocketed at school.
Bhavi P.
Create & Learn Parent
Amazing virtual classes that taught my son about coding. He has taken 3 classes and he loves them all. They have some really good programs. I would definitely recommend this website and I plan to sign him up for more classes.
LM P.
Create & Learn Parent