Explore Space & NASA
Enjoy out-of-this-world fun and learning with space experts.
Join Free Kids Virtual Events to Explore Space & NASA
Are your children fascinated by space? Do they want to explore the most exciting NASA missions and cutting-edge technology? In this series of free virtual events, your kids will learn from NASA & Space top experts. Discover everything from how NASA collects asteroid rock and brings it back to Earth, to how they explore evidence of past microbial life on Mars, to how they rescued a NASA spacecraft a million times farther away than the space station. These NASA & Space experts will also share their own stories regarding pursuing a career in space, as well as their advice and even some opportunities for students who are passionate about this area. Save your spot for these exclusive events for free now!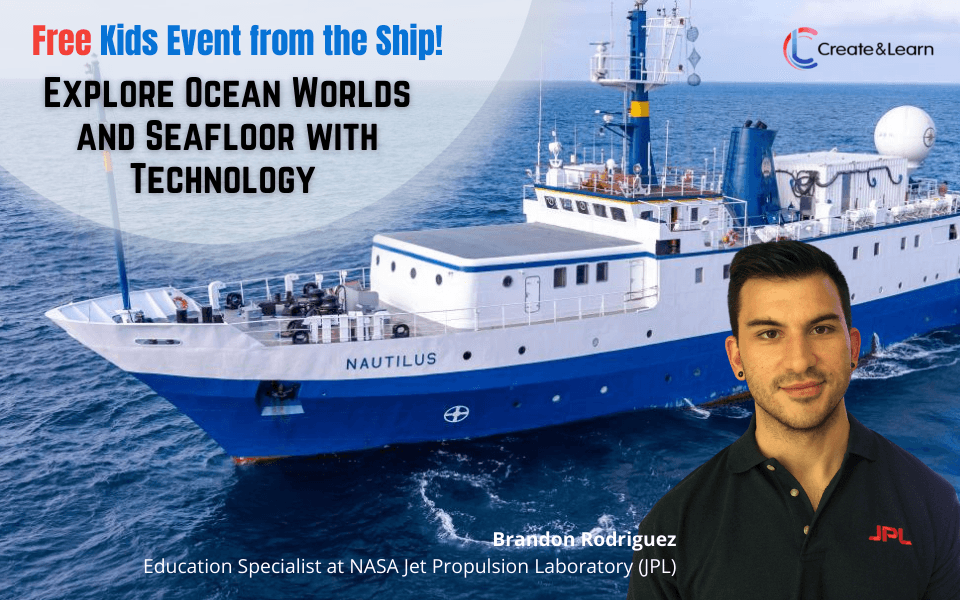 Explore Ocean Worlds and Seafloor with Technology
 

12:15 AM Coordinated Universal Time

Your child might be familiar with Google Maps, but do they know how scientists map the seafloor with cutting-edge technologies today? Join this exciting online event with Brandon - an education specialist at NASA Jet Propulsion Laboratory (JPL) - who will give the talk from his ocean expedition on a ship! Students will learn about the expedition - including remotely operated vehicles which could be analogs for exploration of water worlds, such as Europa, and the technology demonstrations for improved seafloor mapping. Your child will also be interested in Brandon's experience of being the technical advisor for Star Trek Discovery. Save your child's spot for free today!

Brandon Rodriguez has worked at JPL since 2016 in the K-12 education department, developing lessons for students and leading professional development trainings for educators. Before JPL, he originally was a research scientist, working at the Dow Chemical Company and leading their alternative feedstocks platform. Brandon has taught high school and college chemistry and physics, and also at UC-Riverside in their graduate school of education, teaching science pedagogy and equity courses.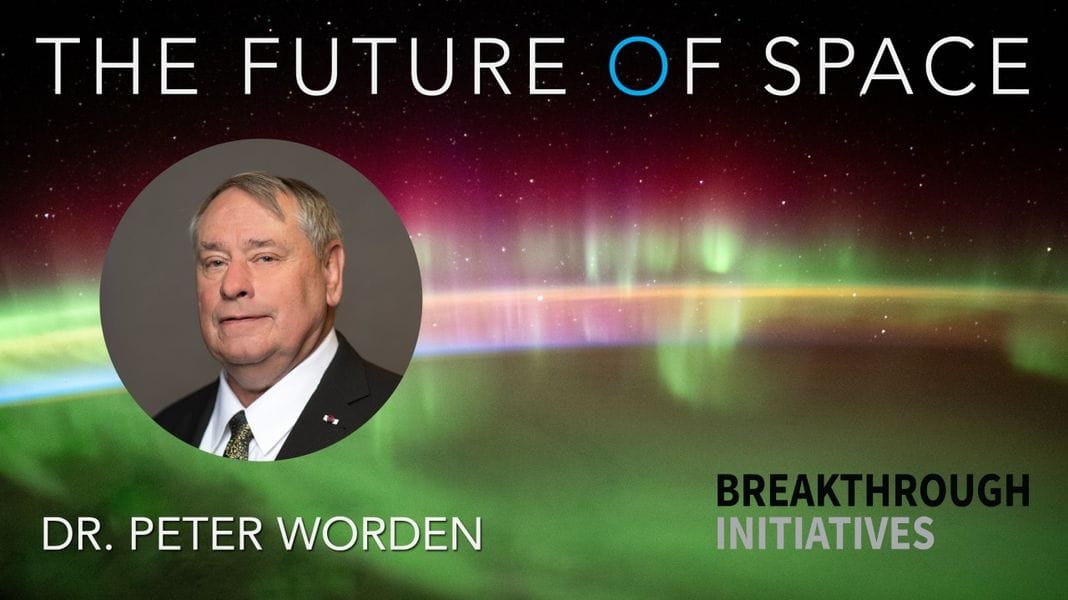 The Future of Space - Are We Alone?
 

11:00 PM Coordinated Universal Time

Pete Worden was born in 1949 in Michigan and was Director of NASA's Ames Research Center in California until his retirement in March 2015. Prior to joining NASA, he held several positions in the United States Air Force and was also a research professor of astronomy at the University of Arizona in Tucson. Worden is a recognized expert on space issues, both civilian and military. He has authored or co-authored more than 150 scientific papers in the fields of astrophysics, space science and strategic studies, and has served as scientific co-investigator on two NASA space science missions. He received NASA's Clementine Mission Excellence Award in 1994 and was named the Federal Laboratory Consortium's top laboratory director in 2009. In July 2015 at the Royal Society in London, Yuri Milner and Stephen Hawking presented the Breakthrough Initiatives and Pete Worden was appointed as Chairman of the Breakthrough Prize Foundation.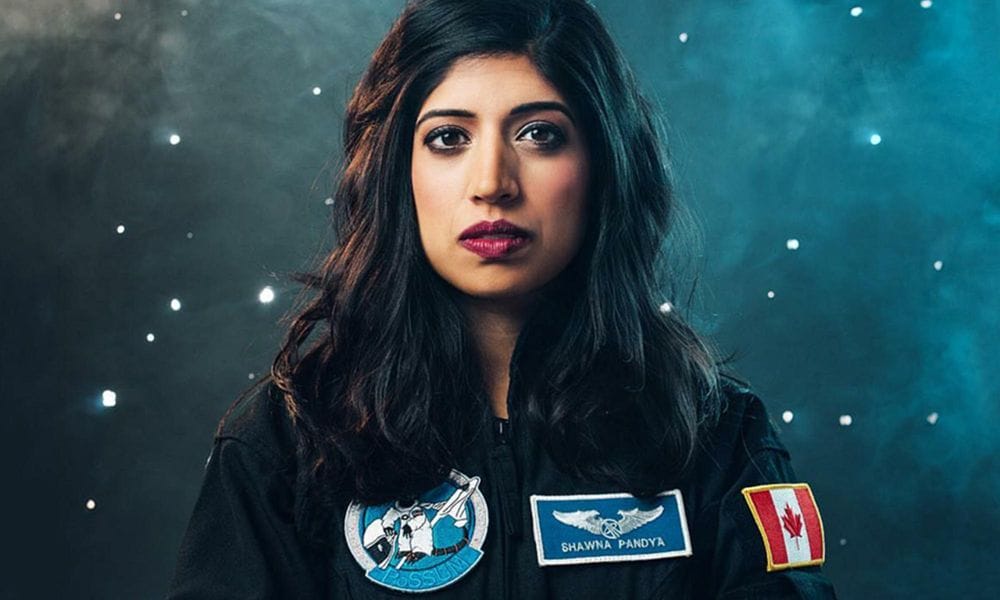 From Childhood Dream to Space Explorer
 

11:00 PM Coordinated Universal Time

Dr. Shawna Pandya is a citizen-scientist astronaut candidate with Project PoSSUM, physician, speaker, martial artist, advanced diver, skydiver and pilot-in-training. She holds degrees in neuroscience, space, entrepreneurship and medicine, and is currently completing a fellowship in Wilderness Medicine. In 2015, Dr. Pandya completed Scientist-Astronaut Candidate training with Project PoSSUM (Polar Suborbital Science in the Upper Mesosphere) and was part of the first crew to test a commercial spacesuit in zero-gravity; her work with Project PoSSUM and Final Frontier Design was captured in the CBC Documentary, "We Are Canada." She has continued to test commercial spacesuits with Project PoSSUM's annual microgravity parabolic flight campaigns, and has completed over 100 parabolas in microgravity to date. Dr. Pandya is also the lead instructor forProject PoSSUM's EVA 102: Space and Wilderness Medicine course. As part of Project PoSSUM, she also completed hypobaric hypoxia training, centrifuge studies, aerobatic flight, basic and advanced emergency spacecraft egress and sea survival training, and high altitude noctilucent cloud research. Dr. Pandya also completed a 2-week tour at the Mars Desert Research Station analog in Utah as the Crew Health and Safety Officer. She has recently been named as an ambassador for the PoSSUM 13, an initiative to make space opportunities and engagement more accessible to students, particularly girls and young women. She also serves as the Chair of Strategic Development for this initiative. Dr. Pandya will be attaining her aquanaut designation with a mission to the Jules Verne Underwater Lodge later this year and successfully completed the World Extreme Medicine Hyperbaric and Dive Medicine Course at Florida International University's Aquarius Reef Base, where NASA NEEMO missions take place, attaining her Dive Medical Technician designation in the process. Her adventures and experiences were recently captured in the Land Rover short, released with the Apollo 11: First Steps film. In her spare time, Dr. Pandya practices Taekwondo (as a second-degree black belt) and Muay Thai. She is currently working towards her private pilot's license and holds her accelerated free fall solo skydiving license and numerous SCUBA diving certifications. Dr. Pandya also sings and plays the piano.
Join Small-Group Outer-Space Kids Virtual Classes
If your children are interested in the NASA expert series, further indulge their learning and creativity with more in-depth learning about outer space in a live virtual small group class (5 students max means lots of engaging teacher attention). To help your student explore and cultivate their passion for space, choose from classes on Star Trek, space careers, coding for outer space, and many more — no background in astronomy is required. Pick your kids' favorite topic and start their space journey today! Hurry, spots are limited.
Start With Free Classes
Join top-rated kids coding classes
Our small group classes (5 students max), live video experience, and awesome teachers set every child up for success. Unleash a whole new world of wonder when you get started today.