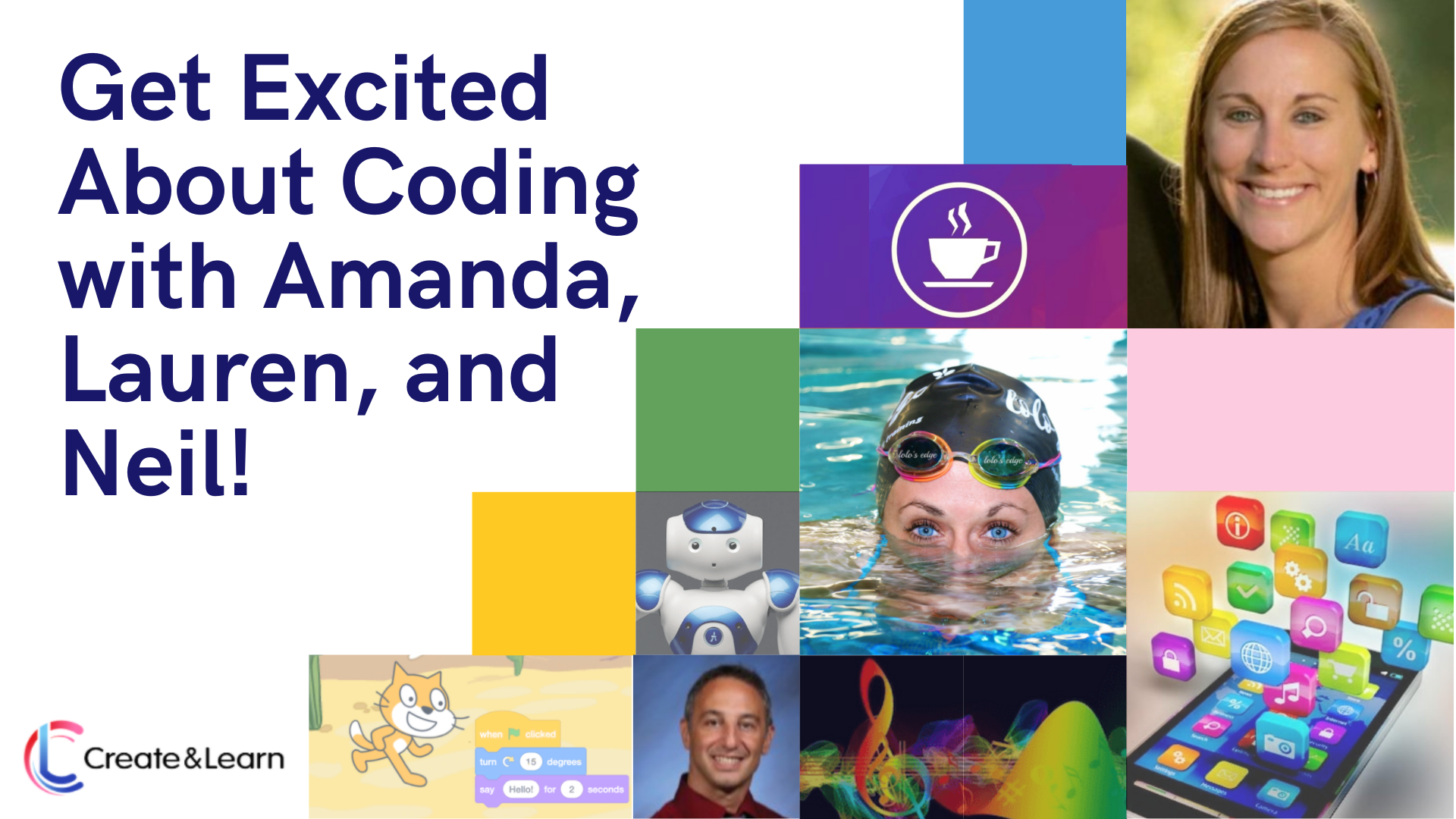 What was school like for you? Chances are, you had a favorite teacher who helped guide you to the life path you're following right now, and maybe they even changed your life!
Here at Create & Learn, one thing we often hear from our students is how much they love our teachers! And the students are right! We are constantly impressed by how talented our teachers are and how passionate they are about computer science education. We are delighted to introduce you to three of the awesome teachers today - Amanda, Lauren, and Neil!
Amanda Hendrix: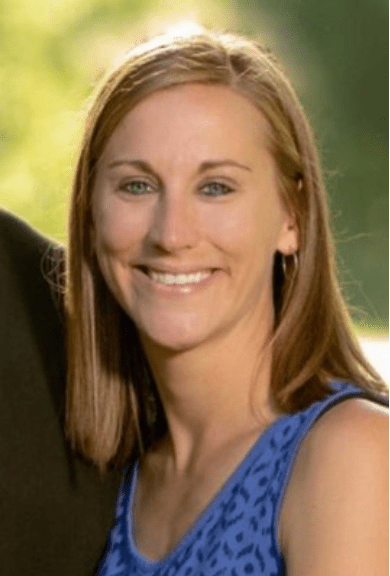 Amanda teaches the gifted and talented students at her local public school. When she first started teaching, she came across all kinds of different programs and information that she could try out and then teach to her students. "Anything that was offered to us or available, I would just kind of throw it out there and show it to my students, so we were both kind of learning all about the programs together," she said.
Something she came across was Ozobots, which could be programmed by either computers or markers. After seeing how much her students enjoyed the different coding programs and how much they were able to learn on their own, something just clicked for Amanda. "I was just like, 'Oh, I can do this. I really like this,'" she said. "For some of them to say that they were interested in something like that—that was really neat, too."
Now Amanda takes online classes and teaches online coding with Create & Learn, and even though classes through our platform are online, Amanda said that teaching through Zoom still kind of felt like she was in a class, just not in person. "I could tell some of the kids I was teaching online had a lot of the similar personalities as my students in my regular school classes."
When it comes to coding, she says, "Even though you have no experience with it, if you just try and do it, you may find out that you like it."
Amanda Hendrix teaches our Scratch Ninja classes and My First Mobile Apps classes here at Create & Learn.
Lauren Mauel: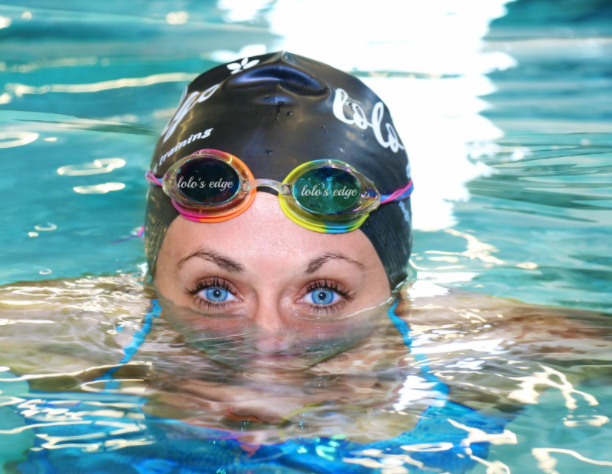 When Lauren Mauel isn't teaching our Scratch Ninja classes, AI Explorers classes, and Data Superpower classes here at Create & Learn, you can find her combining her passion for swimming with her educational background in data science as a swim coach!
Ever since Lauren was little, she always loved math. "It always kind of has a straightforward finality to it," she said. But when she got to high school and college, she started gaining an interest in sports science due to her background in swimming. "That's why I pursued a master's in data science. It's because of my passion for sport science and analytics." And as she took classes for her master's degree at Villanova University, she found that all of the data science concepts she was learning were built on code.
So when Lauren coaches swimming, she can use math, data science, and code to help her swimmers out! "I see math coming to life in a whole new way in a sport that I'm really passionate about," she said. You can learn more about how Lauren connects swimming and data science here! :)
Before coming to teach for Create & Learn, Lauren taught statistics and some data science to mostly adults and worked as an analyst. But now that she teaches kids of all ages at Create & Learn, one thing she enjoys is seeing kids in her Scratch Ninja classes start getting into their code and becoming more confident. "I absolutely love it when they create something that, and they come up with some sort of efficient code or creative way of making a game or something interesting to them," she said. "I think that's the biggest reward of this job—seeing kids learn to be creative!"
Neil Ascione: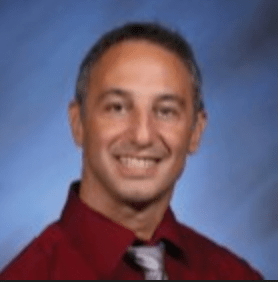 Like many people who fall in love with computer science, Neil began his coding journey by writing programs in Basic on an Atari 800. "I remember the first thing I did was I took a piece of code, and I modified it, and I made my own space invader. That was hugely exciting for me, and motivational."
So when Neil went to college, despite majoring in math, he took computer science classes whenever he could and ended up applying to a high school computer science position that was part of the math department. From day one, he taught AP Computer Science. "I did teach a little bit of math," he said, "but pretty much just took computer science and ran with it."
At one point, he even became a reader for the AP Computer Science test!
Neil has always been attracted to the creativity and freedom of computer science. "As a result, my curriculum has always evolved. I'm constantly thinking about, different projects, and different ways to approach a topic. And that to me is the most exciting aspect of it."
That's why Neil enjoys teaching at Create & Learn. "It's very much project-based, and it's about discovery and letting kids explore. Those are all things that I value, so there's this alignment between my approach and the company's."
Neil Ascione teaches some of our Scratch Ninja and Robot Adventures classes, but now you can also find him teaching our new Java Primer with Android class!
By Chelsea Yuipco
Chelsea Yuipco is the Student Success Specialist at Create & Learn. She recently graduated from the University of California, Santa Barbara with an English major and a Professional Editing minor.