Are you hoping to have your child start coding? Many online websites and coding languages can be complex to understand for beginners. Beginner students should have access to an easy-to-use platform that lets them practice vital skills necessary for our growing technological world. Scratch is a visual programming language and website designed for coding novices in primary and secondary education. This language is loved by many, but is Scratch coding free? Keep reading this article to discover the answer to this question, and enroll your student in a free Scratch class today!
So Is Scratch Coding Free?
Yes, Scratch coding is free and always will be! Also, you don't need a license to use Scratch at home, in the classroom, or anywhere else. Scratch earns money through grants and donations to upkeep the website. Scratch is designed, developed, and maintained by the Scratch Foundation. The Scratch Foundation is a non-profit organization whose mission is to ensure that Scratch is free for everyone so that kids around the globe can express their ideas through computer programming.
Get Started with Scratch Coding Free
Are you ready to help your student begin creating cool projects with Scratch? If so, follow these steps to start coding with Scratch for free!
Go to Scratch's website into your web browser.
Click Join Scratch in the top right corner.
Create a username. Keep in mind that if you choose to share your projects, others can see your username.
Create a password. Make sure your password is unique and hard to guess. We wouldn't want you to lose your hard work.
Click next. Questions will pop up asking about your location, date of birth, gender, and email address.
If you would like a more comprehensive guide for creating a Scratch account, check out our article on the four steps to get started on Scratch.
Discover the Free Features and Capabilities of Scratch Coding
Scratch coding offers many ways to implement fun and computer science concepts into your child's life! Scratch can help your student:
Create an animated story full of unique characters and settings.
Become a game designer and build fun games like Super Mario Bros!
Debug code while enhancing critical thinking and problem-solving skills.
Express creativity and imagination with the option to customize backgrounds, sprites, and sounds.
Share creations with other Scratchers within the Scratch community.
Remix other users' projects and make them unique!
Free Scratch Coding Classes
Scratch is fantastic, and we want to help your student build their first computer program! Here are some free Scratch Classes you can enroll your student in today.
In this class, your student will learn the basics of Scratch's interface. They will also create and share ideas with other students. By the end of this class, your child will have a completed animation project and the confidence to learn more!
Prerequisites: None
Grades: 2 - 5
In this intro class, your student will cover coding concepts and build a stunning project within an hour! This class quickly covers intro topics, so your child will have more time to code and ask questions to any of our experienced teachers. Our Accelerated Scratch free intro class will surely increase your student's interest in coding!
Prerequisites: None
Grades: 5 - 9
Younger Students Can Get Started Too: ScratchJr
Do you have a student entering elementary school? Check out our ScratchJr introduction class. In this class, we use ScratchJr, an app designed by the same creators as Scratch. ScratchJr helps students ages 5 to 7 create interactive stories and games. Although this class is $15, your student will leave class knowing how to build animations with ScratchJr code.
Free Scratch Coding Tutorials and Lessons
Is your student ready to make and design more with Scratch? Check out these tutorials and lessons to help your student expand their Scratch expertise.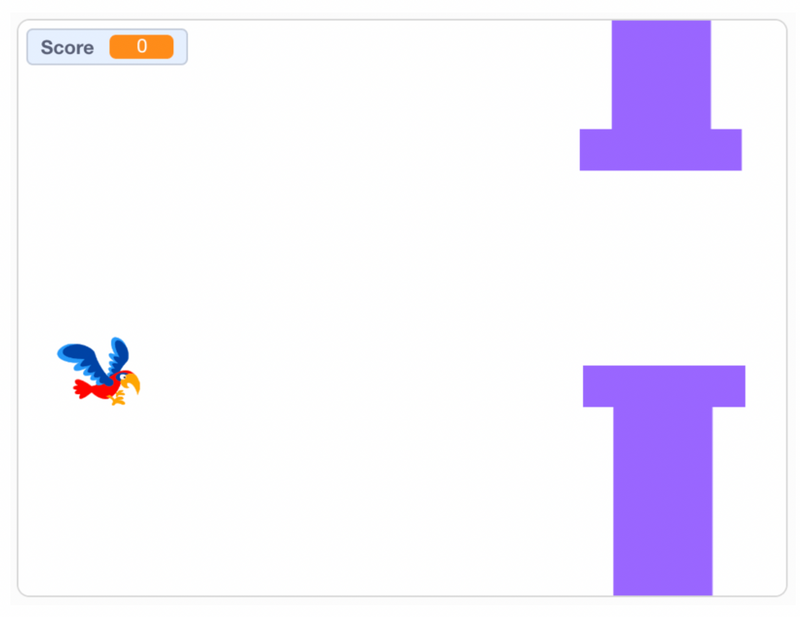 Flappy Bird is a fun and thrilling game, so why not recreate it with Scratch? This tutorial has eight steps and will cover controls, moving objects, and how to add scores to games. By the end of this lesson, your student will be able to keep adding and customizing their version of Flappy Bird!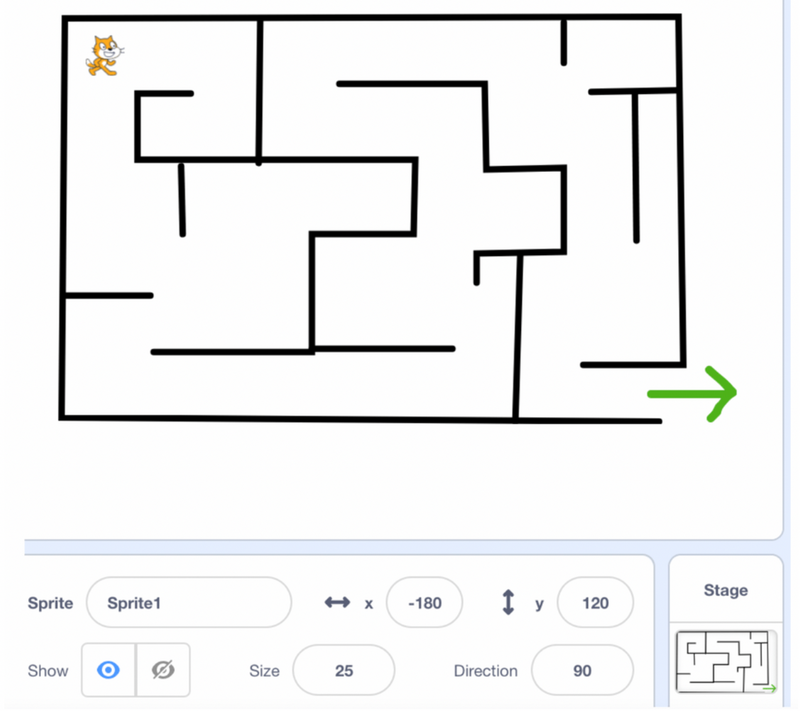 Does your student like a brain challenge? Have them create their own maze game by following this tutorial. Your child will learn about customizing backgrounds, controls, conditional statements, loops, and more!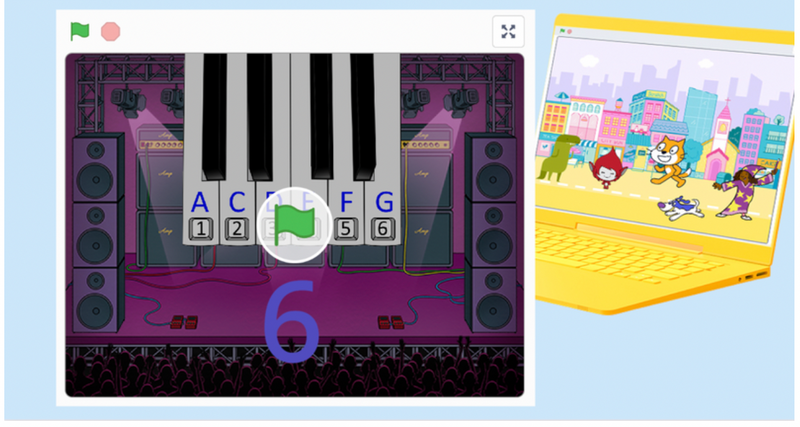 The Scratch language makes developing incredible and unique projects possible, like making a piano! In this tutorial, your student will use controls and sounds to create a simple musical instrument. By the end of this project, your student will have a functioning piano and can even play "Twinkle Twinkle Little Star" on the code they built!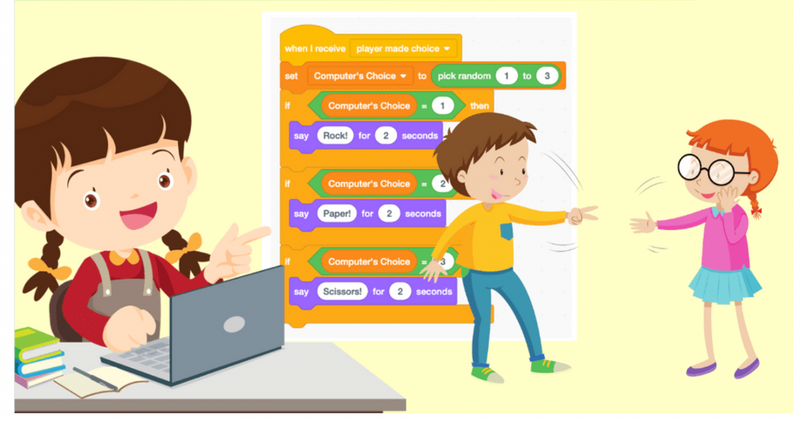 Rock, Paper, Scissors is a classic game, and your student can easily make it on Scratch by following this tutorial! The lesson takes about eight steps to finish and introduces events, variables, loops, conditionals, and more. Once your child completes this tutorial, see if they can create a two-player version game they can use during family game night!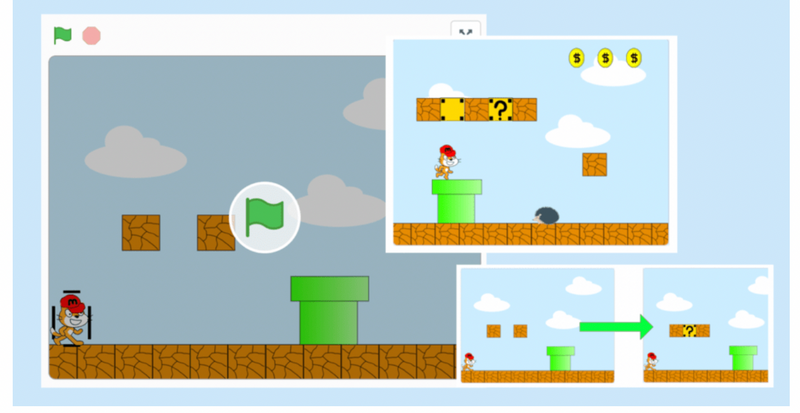 Is your child a Super Mario fan? If so, they'll love this tutorial on designing and constructing their version of this beloved game! Although this tutorial is lengthy, your student will have a functioning Super Mario Bros game and advanced coding knowledge to keep them creating!
If you have younger learners, check out this article on fun ScratchJr Projects Ideas.
Now You Know Scratch Coding is Free
Scratch is a phenomenal language for beginner coders to learn, and it's free! Your child can produce many projects with Scratch while having fun and learning about coding fundamentals. If your kid wants to see what more they can create with Scratch, check out our post on fun Scratch projects.
Written by Hunter Wilkinson, a fervent reader and learner. She got into education to share her passion for storytelling and STEAM instruction. In her free time, Hunter loves to write songs/poems, run, play video games, and hang out with her two fluffy cats.