Ready to learn Minecraft coding? Today we're going to guide you through everything you need to know about Minecraft coding for kids, and the ways it will benefit your child.
Kids love playing games, especially Minecraft. If you've ever watched kids as they play games together in person, you've noticed they create their own rules and modify the game as they go. Perhaps you've heard your child lament that they wish they could add or change something in their electronics games.
What if there was a way for kids to learn critical thinking skills, important computer science concepts and modify a popular electronic game, like Minecraft all at the same time? Lucky for you, there is!
By the way do you know how different power sources such as Redstone blocks, torches, and switches can be used to power blocks around them in different ways in Minecraft? Join an award-winning virtual Minecraft engineering class for kids and find out how to customize your Minecraft worlds all sorts of cool ways, led live by an expert:
And learn how to code your own games when you join an award-winning virtual Minecraft coding class for kids, led live by an expert and designed by professionals from Google, Stanford, and MIT.
Getting started: Learn Minecraft coding
So today, we are going to discuss what Minecraft is, how educators are using Minecraft in schools, how you can get your child started coding in Minecraft (also referred to as modding because they are modifying the game), and so much more.
What is Minecraft?
Minecraft is a video game where players create and break apart various kinds of blocks in three-dimensional worlds. The game has two different modes: Creative Mode and Survival Mode.
While in Creative Mode, if you can dream it, you can build it. Kids have access to all the Minecraft blocks, potions, weapons, and more. This is where kids can construct anything they desire with an infinite amount of resources. Creative Mode is perfect for your budding architect or interior designer, as well as a child who wants to create an entire world as an escape!
You can also play to survive, in Survival Mode. Battle mobs, construct shelter, and explore the landscape—it's all in a day's work when you try to survive and thrive in Survival Mode. This is the most common way kids play Minecraft. They enjoy playing with limited resources. Kids have to find the resources they need to survive and craft weapons to destroy the mobs before the mobs destroy them. This mode of the game teaches kids to problem solve and make choices about how to most effectively use their resources!
Minecraft is a game that you can play with friends. Build together, search together, have fun together. The world of Minecraft is even better when explored with your best buds. Playing with friends helps kids develop communications skills because they have to decide how they want to play; on teams cooperating or on teams against each other. It also teaches them how to strategize!
What is Minecraft Education Edition?
Minecraft Education Edition is a version of Minecraft that can be used in schools featuring tutorials and other game features that bring subjects to life. It is a game-based learning platform that promotes creativity, collaboration, and problem-solving in an immersive digital environment. Minecraft Education Edition has classroom-friendly features for educators, supporting educators in classroom management and formative assessment.

Is Minecraft safe for kids?
Minecraft is safe for kids when good digital citizenship is followed. Make sure you and your child only play on a server they own or trust. Monitor who is joining the server or game, and ensure you actually know all participants. Remind your child not to give out any personal information and not to converse with someone they don't know. Obtain your own account and join them in Minecraft to understand the game and spend time with your child.
What coding language does Minecraft use?
The coding language that Minecraft uses is Java. The Java™ Programming Language is a general-purpose, concurrent, strongly typed, class-based object-oriented language. Minecraft Education Edition's Hour of Code 2020 edition uses block-based or Python code to bring two villages together. Learn to Mod's website uses block-based or Javascript code. Microsoft's Makecode website also uses block based, Python, or Javascript Coding.
Learn Minecraft coding using these resources
Kids who are interested in coding and Minecraft have the opportunity to combine both of their interests through Minecraft modding.
A great free website is Microsoft's Makecode. There is a place for your child to watch tutorials about how to use the interface and how to get started creating projects. It allows your child to program three different ways depending on their comfort level. Lava tower is a really cool option to start as well as flower trail. The tutorials are engaging and offer flexibility for your child to try out different programming languages.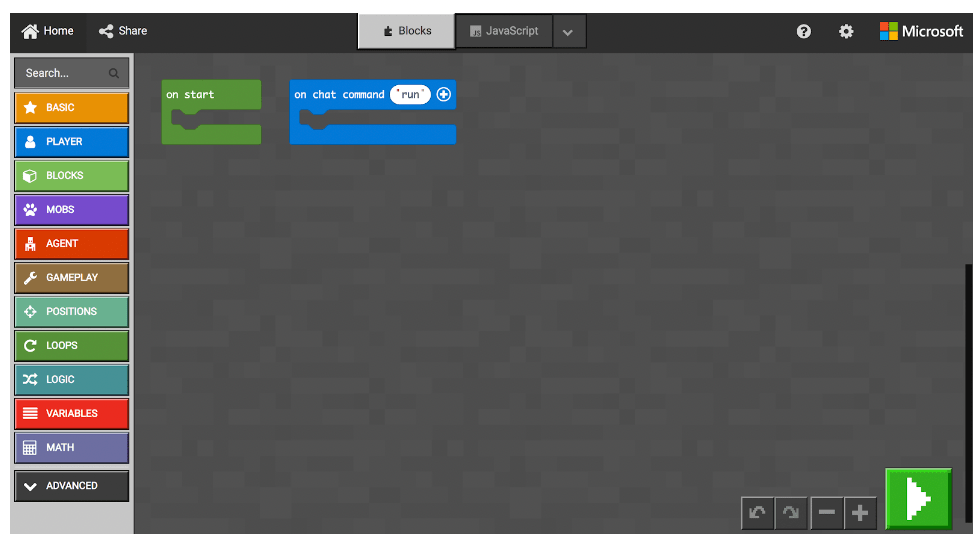 Another great website to use is Learn to Mod. This is a paid site, unless provided to your child through their school or a class that gives them a class code. This is the platform Create & Learn uses to teach Minecraft modding.
Your child can program using blocks or Javascript. Learn to Mod also provides tutorials, where kids earn badges, and has its own simulator to run the tutorials. It also motivates kids to keep learning through a diamond economy that they can use to purchase more features.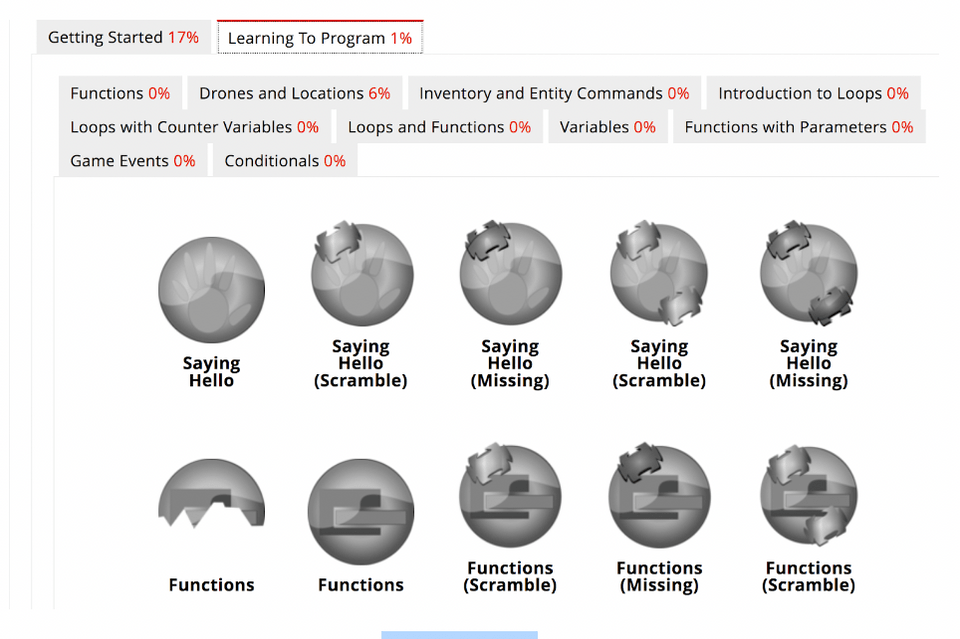 Coding Minecraft Mods: Here's how to start a farm in 10 steps using Learn to Mod
Let's jump in!
1. Login to your Learn to Mod Account.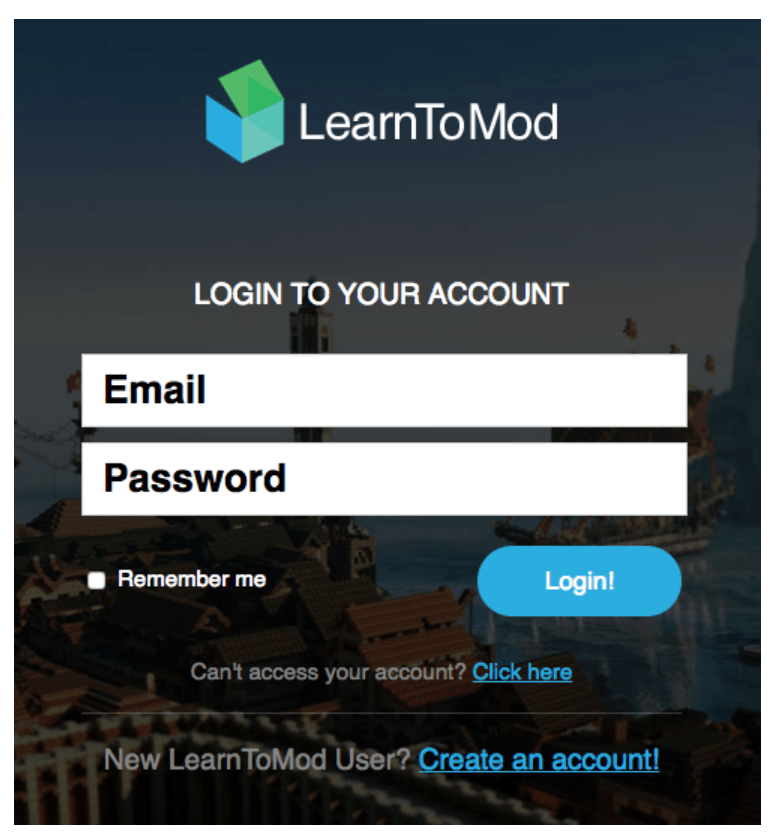 2. Select Play and Mods.

3. Name your mod Farm and select Blocky Multiplayer.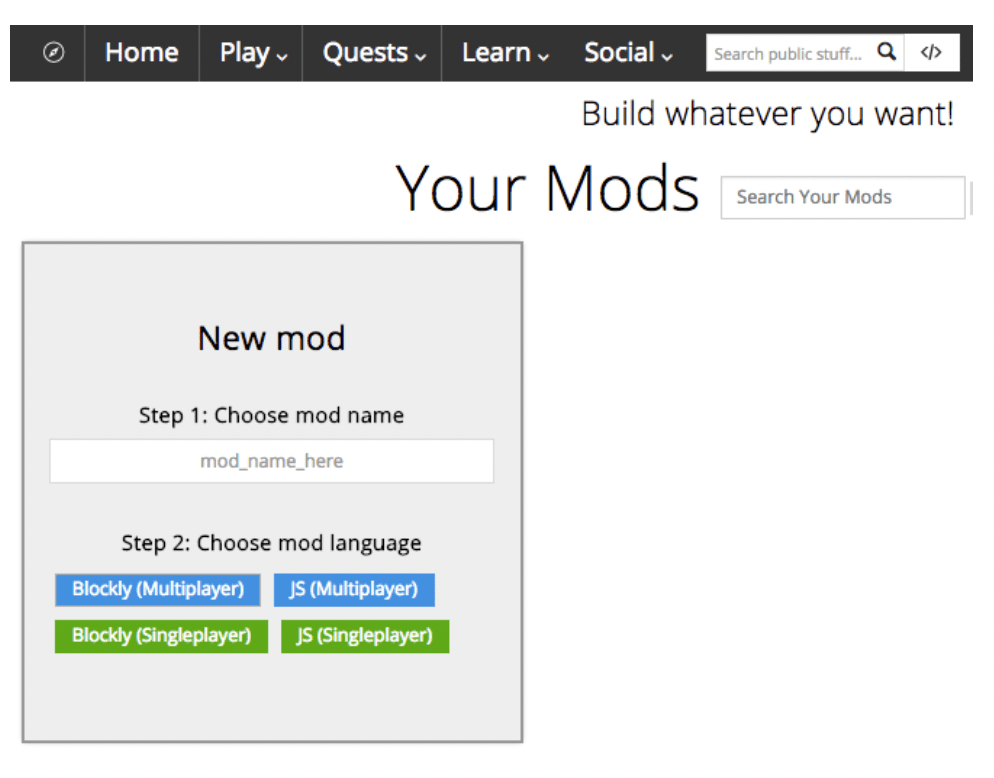 4. Create a main, an animal, and a fence function.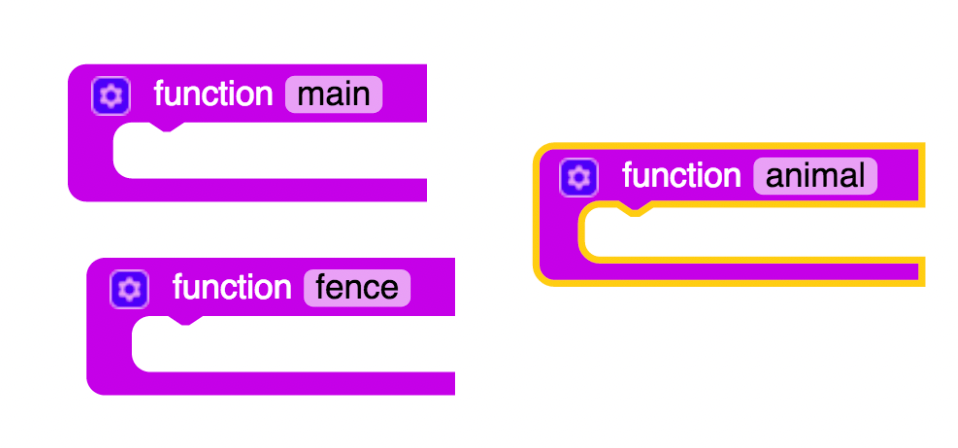 5. Create new Variable called d, set to new drone, and place it in the main function.

6. Code d to spawn mob types of whatever animals you want on your farm inside your animal function.

7. Code d to create a 20 x 20 fence.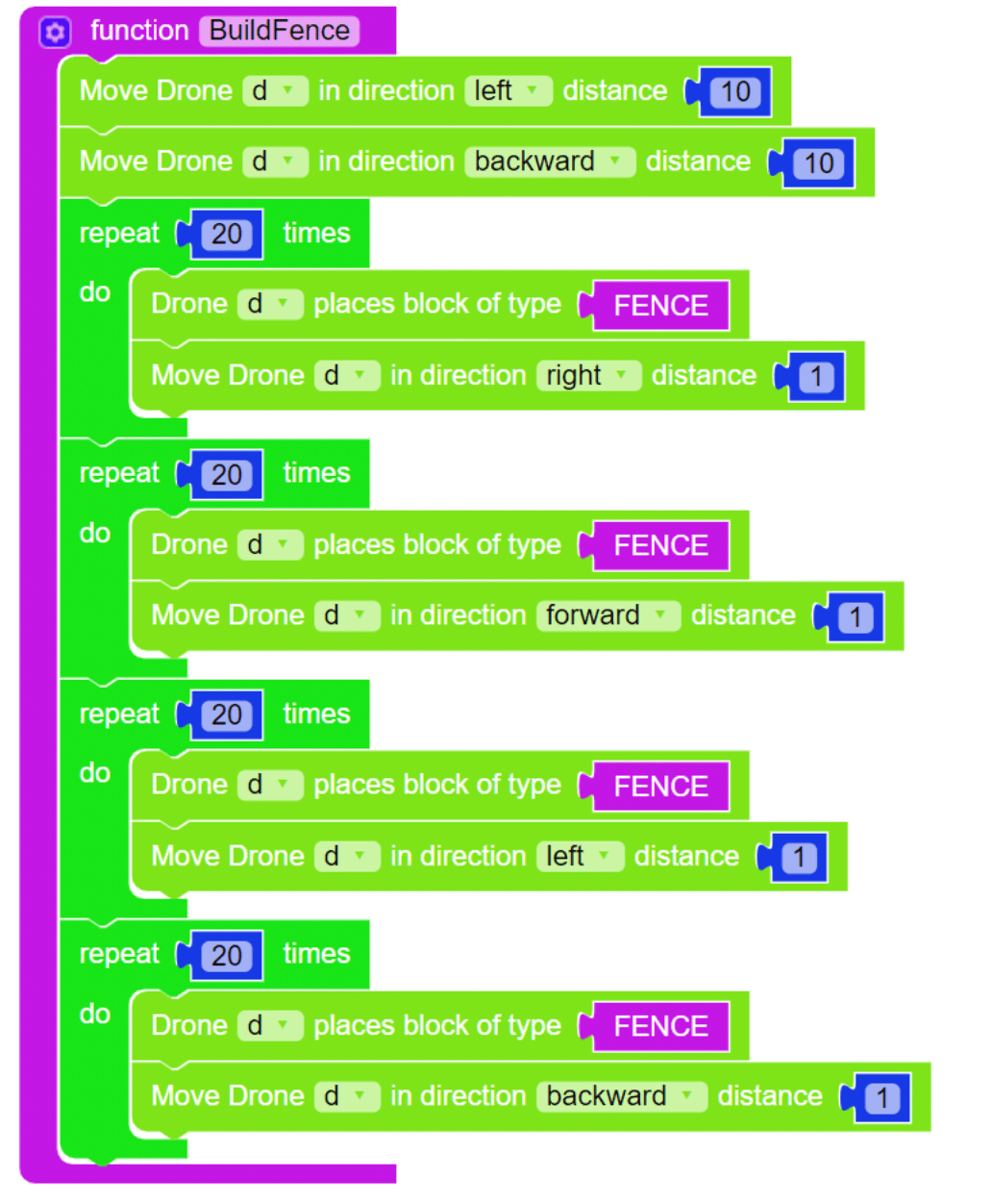 8. Callback animal and fence function in your main function.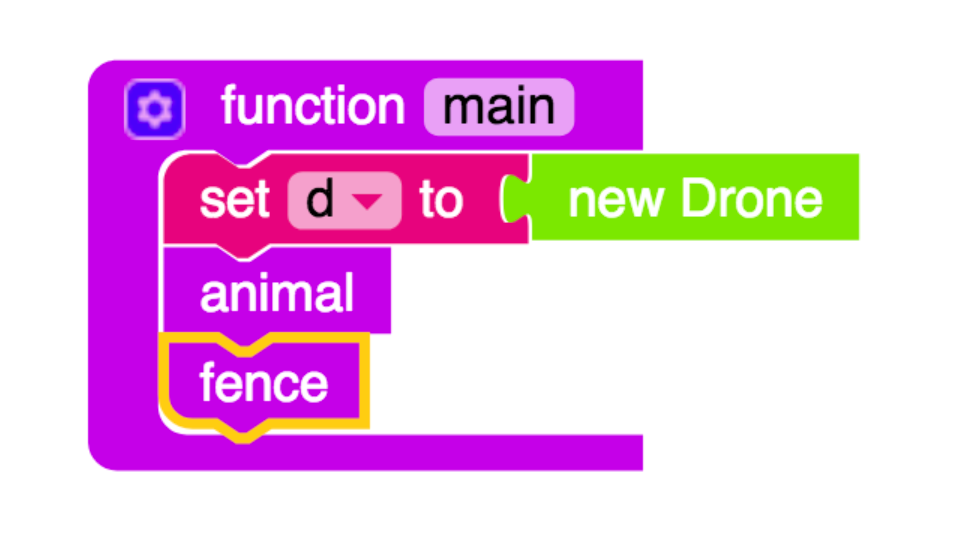 9. Click green Mod button and run in Minecraft.

10. Go back and modify as needed.

Minecraft coding lessons
When deciding which Minecraft coding lessons are best for your child, remember your child's learning style. If your child likes to learn new concepts on his/her own and can follow directions independently, try out some of the tutorials recommended above. Remember to pick lessons that interest your child and have step-by-step instructions and/or videos to demonstrate the skills your child will be learning.
If your child prefers learning with a teacher, check out Create & Learn's Minecraft courses. In our live online classes, your child can expect personalized learning and support as they continue to build their confidence and skills. We help students set up their own Minecraft server and Learn to Mod account, and embark on engaging projects: coding a farm, creating a game, and more.
Now you're ready to learn Minecraft coding!
Now that you've learned about Minecraft, the different way kids play it, how schools use it, and how it will transform the way your child thinks about coding, get started coding Minecraft! Whether you and your child decide to start coding on your own or through our classes, we believe your child will develop an interest in coding and game design while fostering his/her problem solving and critical thinking skills for life. Begin with our Minecraft modding quest class (grades 2-5) and this one for grades 5-7 - or learn engineering concepts with Minecraft Redstone.
Up next, read how to code Minecraft mods, how to make cute Minecraft castles, or explore the best Minecraft skin editors.
Written by Adrienne Unertl, instructor at Create & Learn. In 2017, Adrienne was awarded Wyoming's Elementary STEM Educator of the Year. She brings over over 15 years of experience teaching. And currently teaches coding through Scratch, robotics, 3D printing, micro:bits, makey-makeys, and Arduinos.