One of the greatest things about being at Create & Learn is to see so many students transform as they learn, grow, succeed, and gain confidence along the way. And that could be your children as well.
"I remember Sara very clearly." said Jessie, our CEO and one of our rockstar teachers, who taught Sara her first class at Create & Learn. "She is very polite, soft spoken, but also determined at the same time. Not having any coding background before, she started with an intermediate coding class on a subject she loves, but was struggling. I suggested she switch to a beginner-level class. Frankly, I was worried that she might take it as a setback and just stop right there. But she didn't! When she finished the beginner class and rose up to the intermediate level, she got so much better and more confident."
Sara is one of the awesome students we have seen that has gained confidence. Today, we will hear from Sara herself, who joins us regularly from North Carolina. Read on to learn more about her story, and what she experienced while growing from a pre-teen who thought coding was only for "well trained people" to a confident, creative, coder.
What do you enjoy doing after school?
After school, I usually try to finish all my homework, and once I'm done, I like to watch Netflix. Whenever I'm not watching Netflix then I enjoy listening to music.

How did you first start learning how to code?
The first time I used or even thought about coding was when I joined Create & Learn. Before that, I really never even thought about how things, like phones, worked.

Do you remember what it felt like before and after you coded for the first time?
At first, I admit I struggled, but with the help and patience of my teacher, Jessie Jiang, I slowly started getting better.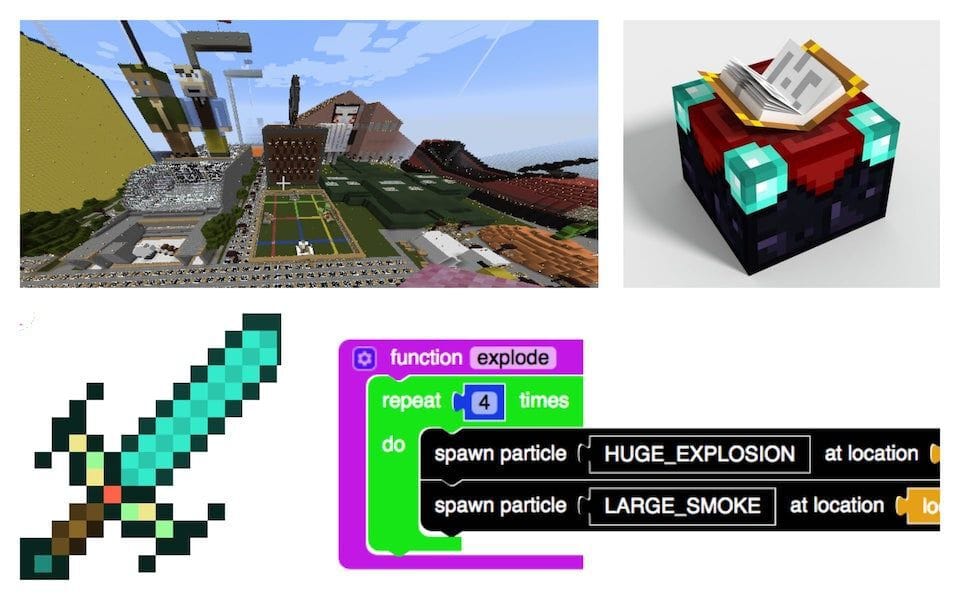 What was the first class you took with Create & Learn?
My first class was Minecraft Code to Mod - Level 1. When I first started on the Code to Mod platform, everything was confusing: It was a lot for me to take in, but after learning where everything was I got used to the platform.

Do you have any memorable moments from taking our classes?
There are a lot of memorable moments I can remember. The first one was when I tested my first-ever line of code in Minecraft Code to Mod - Level 1. I was so happy! My second one was when I got to create my own robot in Robot Adventures. I had a hard time trying to choose what type of robot I wanted to make. In the end, I made a robotic bunny 🐇, which I love.

It's clear you enjoy coding now. What do you like about it?
Before I joined Create & Learn, I always thought that coding would be too hard and that only well-trained people could do it. But now I feel more confident with code, especially Python.

Tell us a couple of things you want to make with code.
I now know the basics of coding and I want to try and create my own games in the future. For example, I'd like to create a game in which people have to try and guess what the code will do.

What would you tell other children your age who might be thinking about whether or not to  learn coding, AI, robotics, or other computer topics?
The time I spent learning to code was time well spent in my opinion. For all those thinking about joining Create & Learn, take it from me, you will not regret it.

Create & Learn is on a mission to power up your child's future with courses in AI, Robotics, Data Science, and more. Designed for children grades 2-9, classes are delivered virtually with live, expert instructors. Lessons are interactive, foster creativity, and make real life connections across industries so your child can explore the latest technologies and have fun!