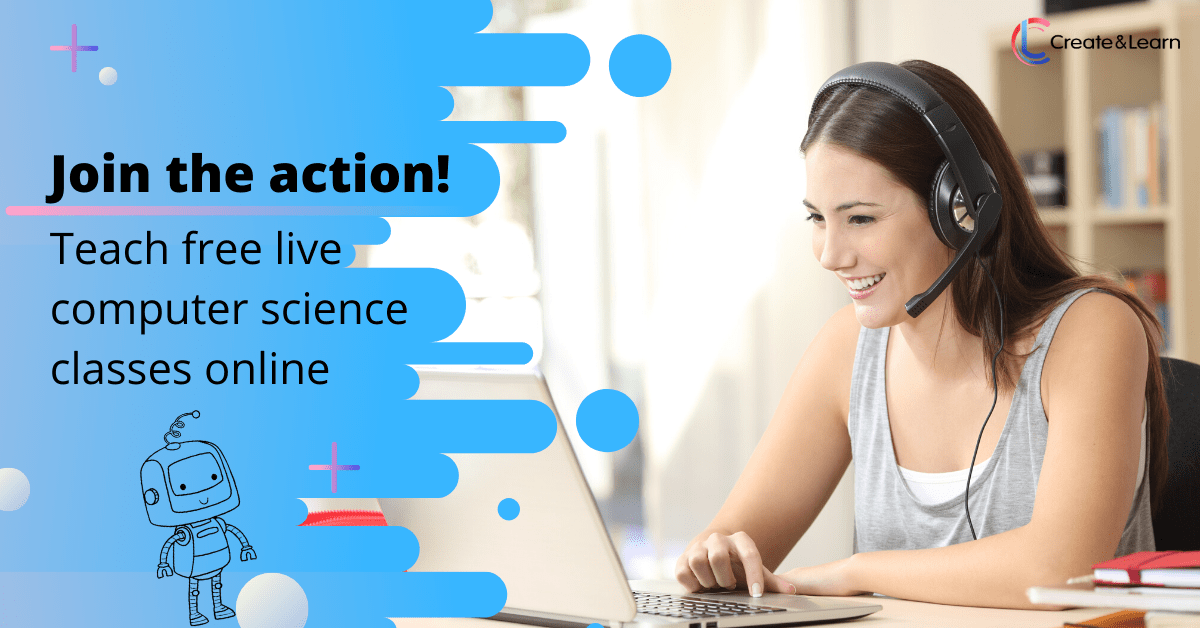 Hello Education Experts,
At Create & Learn, we have offered free introductory computer classes almost everyday since we founded 2+ years ago. In the last week or so, there has been a big surge in the demand.
Rather than turning students away, we are reaching out to the Computer Science teachers community to invite more teachers to join the efforts of teaching live free CS classes during school closure. By providing the interactive classes, students can truly see how exciting it is to learn AI, coding, and more.
Please visit this page for more information and sign up. bit.ly/FreeCSClasses
As a token of appreciation, we offer some compensation to teachers who can help with their time (see link above for details). These classes are offered to students completely free. We will provide the training on our curriculum. Or you can bring your own curriculum, we will train you on using Zoom to teach. It is fun to teach online! :)
Here is a tweet from one of student's mom yesterday. Kids, and parents, love these classes!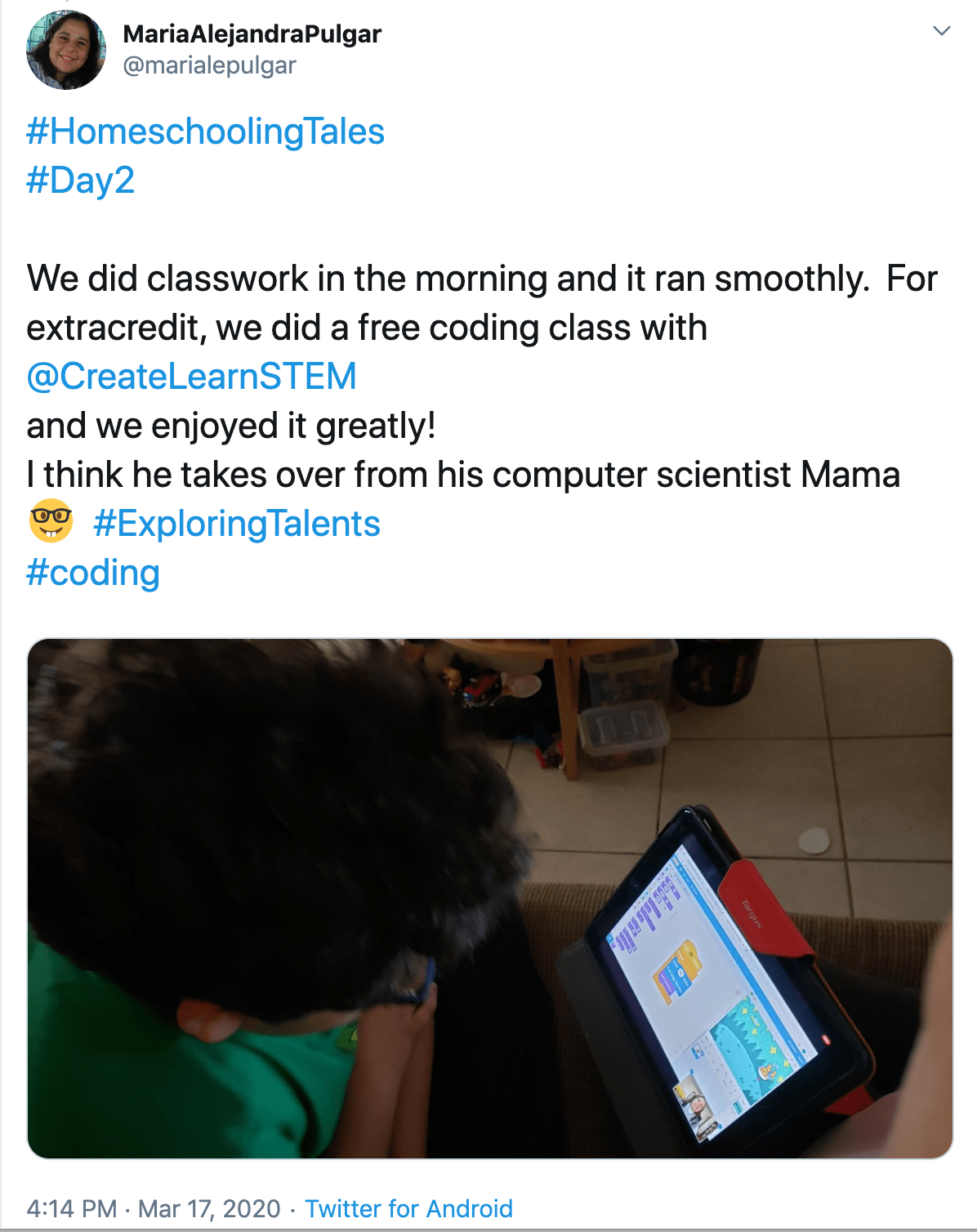 Sign up here. And please forward to others who might be interested in joining!
Let's bring the love for AI & CS to everyone.
Jessie
Founder & CEO
Create & Learn
Ph.D in Computer Science, Stanford MBA