Reflections During Hispanic Heritage Month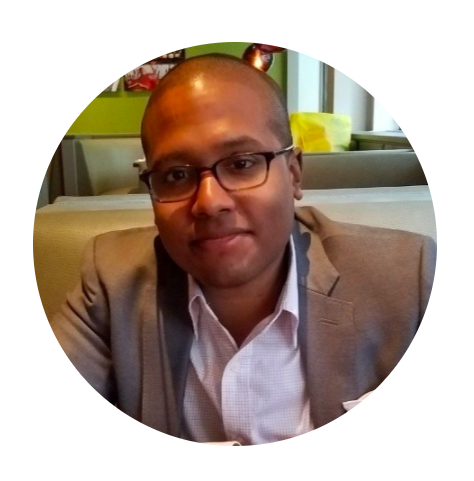 by Fausto de la Rosa Mañon
Fausto is a former finance analyst who was convinced he would never follow in his father's footsteps as school principal. But the value of education imparted to him by his Dominican parents led him to teaching. He says, "a really big thing for me is adding value, and for me, the purest form of value is knowledge." Fausto founded a nonprofit to teach personal finance to youth, and now, he teaches Data Science in a NYC high school as well as Data Superpower to our Create & Learn students.
You couldn't pay me enough to look at code. It's not for me. I have no idea what any of that means. I'm not the sharpest tool in the shed. That was me, my inner voice, up until I became defiant and what likely appeared to be lazy. You see, I was sitting at my desk, some time after the financial collapse of 2008, staring at multiple screens, doing some accounting at a bank that had shuffled me around after acquiring my previous employer. I'd had enough, and there was no way I was going to do another round of account reconciliations. That's when I gave in. I decided to teach myself how to code.
Two weeks later, the multi-hour, multi-person task of reconciling accounts was reduced to 5 minutes across 4 button clicks by my own coding efforts. I was hooked. I couldn't stop looking for ways to work out my coding muscles. What else could I automate? If not my team, who else needs coding in their lives? After all was said and done, my five-person team was able to complete all of their day-to-day responsibilities by 11 am, giving us several hours a day to ourselves.
What to do with all that free time? Well, start a nonprofit organization, of course! You see, I've always wanted to teach personal finance to high school students, and this was my chance. I started teaching in public schools and ended up writing a "textbook" of sorts to be used in class. It was through the nonprofit that I found out that I loved teaching.
A couple of years later, in the finance industry, I decided teaching would be a rewarding endeavor. And teach I did! I started first by teaching math in the New York City Department of Education and quickly added entrepreneurship and the Python coding that I was teaching myself.
Speaking of Python, I leveraged the language to automate my responsibilities as a teacher—automating communication with students and parents, grading work, and understanding where my students were progressing in real time with the subject at hand. It was then that I started experimenting with analyzing student data like grades, attendance, and more, ultimately leading me to the study of data science.
Two years later, here I am teaching data science to high schoolers while simultaneously building out the school's data science department, and loving every bit of this incredibly hectic and rewarding experience.
Learn more about our Data Superpower course and sign up for a free introduction class here.