Reflections During Hispanic Heritage Month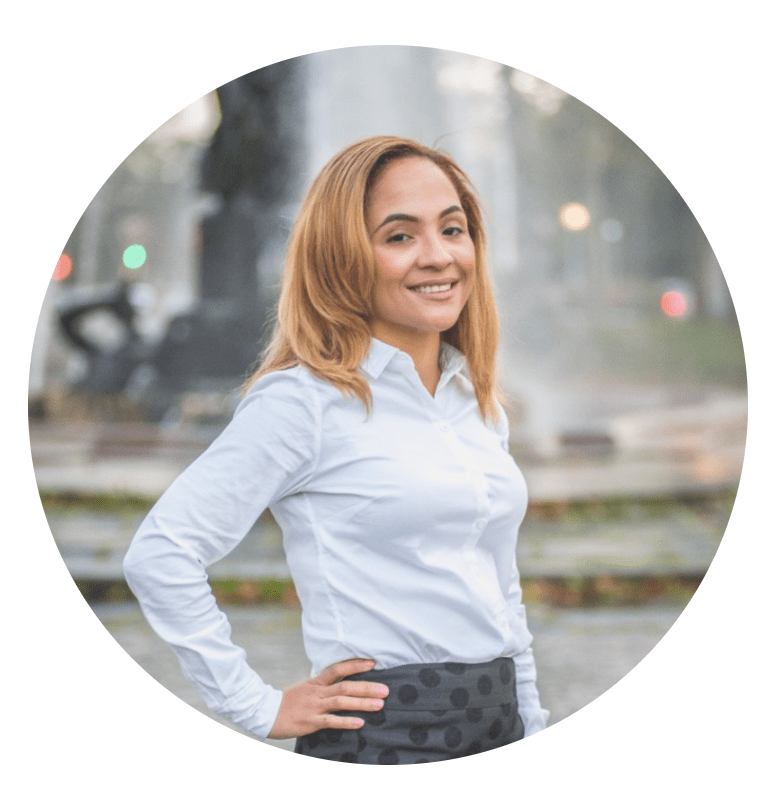 by Rosanna Brown
Rosanna is an educator, a techie, and a life-long learner. When she isn't teaching or creating websites for clients, she teaches Scratch Ninja courses at Create & Learn. Rosanna leads her life with the philosophy that Knowledge Is Power and that technology is a powerful tool for creating the future we want. She loves to read, travel, and code games with her two young girls.
Growing up, I found computers to be intimidating—something only boys were good at, as the saying goes. I watched in amazement as my brothers tinkered with computers. I was in awe of all they could do! However, as a girl, I felt that I could never be good at it. I spent my time on activities I was good at: reading, drawing, and writing. I got lost in the world of words for hours at a time. If someone told me when I was 8 or 9 that I would grow to love coding and make money doing it, I would have burst into laughter.
Fast forward twenty-one years, I was on maternity leave and blogging for fun. I saw so many great sites on the web, and curiosity struck. As a result, I spent endless hours learning about HTML and CSS. I was terrible at it. I was juggling work, motherhood, and a burning desire to be a "good coder." I dabbled in it for years and often experienced "imposter syndrome." As a Latinx woman, my imposter syndrome magnified by 100. However, something wouldn't let me give up on my lagging skills. I continued to come back to code.
Time, effort, and confidence allowed me to overcome my fears and create a thriving tech career. My story is not unique. Countless women and members of underrepresented groups can relate and can share a myriad of personal experiences of imposter syndrome and not belonging.
For so many others like me, representation in tech really matters. Moreover, we must strive for meaningful diversity in tech in order to capture the full spectrum of its creators and consumers.
The people designing and engineering the products we use must reflect our world. For me, becoming part of the Create & Learn teaching family was a no-brainer. From leadership to our students, Create & Learn is a diverse and talented group of people excited about and dedicated to teaching and learning at the pace of innovation, including and serving the fast-changing landscape of products and people.
Learn more about our approach and sign up for a FREE Scratch Ninja intro class today!