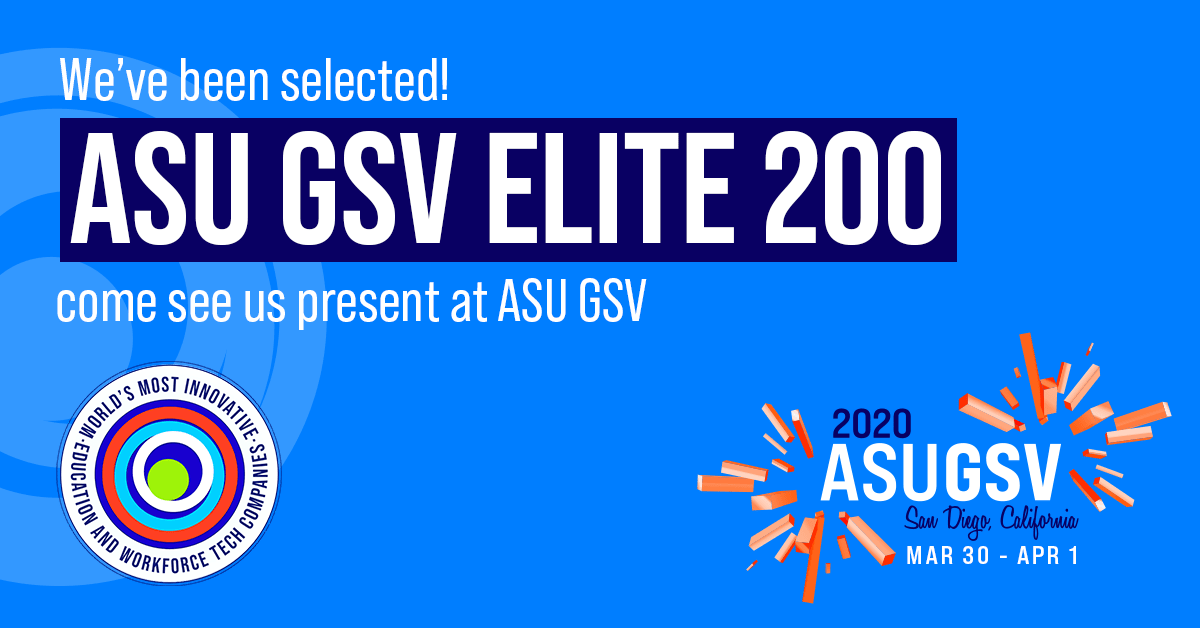 Palo Alto, CA -- JANUARY 28, 2020 -- Create & Learn was announced as one of the Elite 200 companies who will compete in the GSV Cup and will now present at the 2020 ASU GSV Summit. The ASU GSV Summit gathers leaders in government, education, and work advancing social and economic mobility by bending the arc of human potential through innovation. Three companies will be chosen as finalists during the Summit, receiving a prize package of $250,000 in cash and $100,000 in Google Cloud credits.
"At Create & Learn, we take the whole-brain approach to STEAM learning. This means kids not only have hands-on experiences with latest technologies such as AI and Data Science, but more importantly, we bring them all the way to the highest tier of learning which is to develop kids' creativity and critical thinking skills. This is why we are Create & Learn - from learning all the way to creating."
The GSV Cup is a unique cross-sector competition -- spanning "pre-K to gray" sectors, including technologies in corporate learning and talent management, workforce analytics, early childhood, K-12, HireED and postsecondary education. The Elite 200 represent 21 countries across Asia, Africa, Europe, Australia, North America, and South America.
The 2020 ASU GSV Summit will be held from March 30 to April 1 in San Diego. The 2019 Summit drew 5,000 attendees from over 45 countries, including more than 300 investors representing $7+ trillion of capital.
To learn more, visit: https://www.asugsvsummit.com/presenting-companies
To learn more about Create & Learn, visit: https://www.create-learn.us/