We are so excited to introduce our role model of the month, Joy Jin! She is a STEM enthusiast and has an infectious passion for learning, as well as helping others. Also, we are thankful to parents who take the time to give some great feedback about our classes! See what they're talking about by joining our classes. And check out our top Facebook posting of the month on Pilot & Engineer Barbie dolls! Will this help girls garner more interest in STEM? Find out in our Create & Learn Monthly newsletter!
As a startup, we have a lot going on. This month, we are celebrating (and getting inspired by) our role model of the month, Joy!
This month's role model is Joy, a first-year medical student at the University of California, San Francisco (UCSF) who has some big goals for her future. However, it was things she learned while growing up, like competitive ice-skating and starting a nonprofit for the visually impaired, that led her to where she is today. Learn more about what advice she has, as well as her story, here!
Parent reviews
We're excited to share some positive feedback from parents!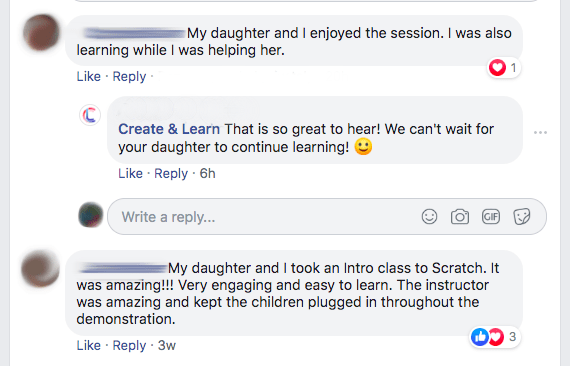 In this month of gratitude, we are so grateful for the positive feedback we've been receiving from our parents! Find out what they're talking about by signing up for one of our introduction classes. :)
Top Facebook Post
This month, Barbie made to the top by becoming pilot and engineer!
(Evening Standard)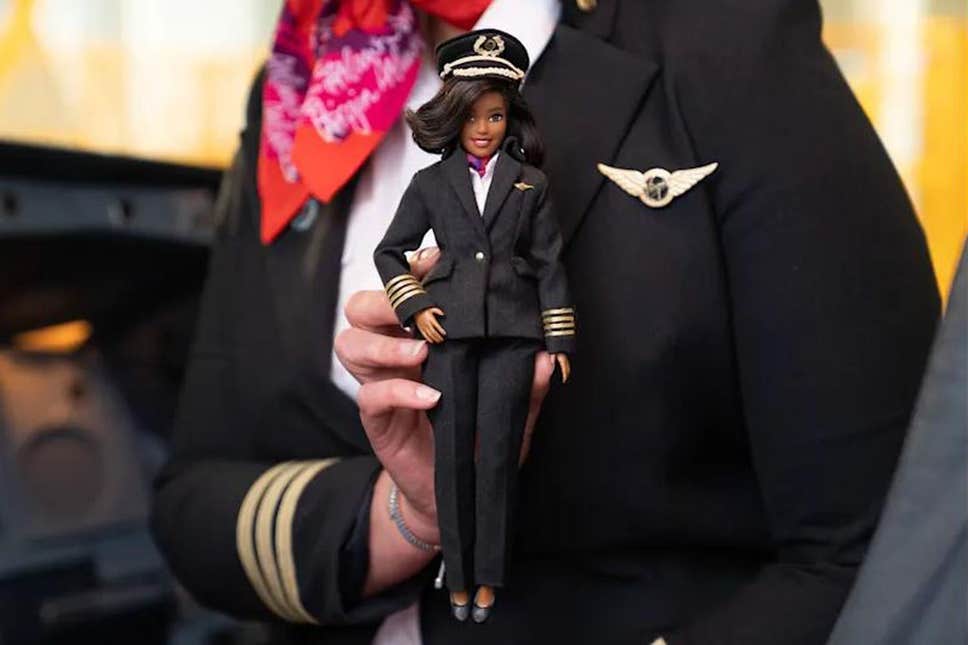 Virgin Atlantic's pilot Barbie ( Virgin Atlantic )
Remember playing house with Barbie growing up? Or maybe you knew someone that did? Well, Barbie just got a new job -- Mattel launched Pilot & Engineering Barbie, in partnership with Virgin Atlantic Airlines. The hopes are that these dolls will encourage more girls to become involved in STEM-related activities. Find out more about what their inspiration was, and where to find them, here!
Do you enjoy reading articles like these? Follow us on Facebook to read more news like this and sign up for our fun computer science classes to learn more about the technologies and research behind these topics.