Scratch Coding for Kids
Scratch Ninja
Code games and animations with the #1 beginner classes
Fun Scratch coding classes for kids
Developed by MIT, Scratch coding is a great way to introduce kids to computer programming because it uses simple drag-and-drop blocks rather than complex syntax. That means kids can focus on learning core coding concepts and logic, while not getting frustrated with typing errors.
However, not all ways of learning Scratch are created equal. Learning coding is much more about developing computational thinking, creativity, and critical thinking, rather than about writing a couple of programs. Unlike many Scratch coding classes where kids are handed a sheet of paper and asked to follow instructions, with our small group, live video chat classes, interactive setting, and inquiry-based instruction style, teachers lead kids through an enlightening process of creating, critical thinking, problem solving, and mastering computational thinking skills. Experience the best scratch coding course for kids and see the difference!
If your child is new to Scratch, start with the free Scratch coding intro class. Then rise up to Units 1, 2, 3, and finally, Unit 4. Complete Unit 1- 3 to learn all the core programming skills Scratch has to offer. Take Unit 4 as well if your kid really loves Scratch and wants to create highly advanced Scratch games. The fun doesn't have to stop there! After you've completed this Scratch program, check out our Scratch coding club to put your new skills to use each week and tackle a new fun challenge to create something great.
Featured Teacher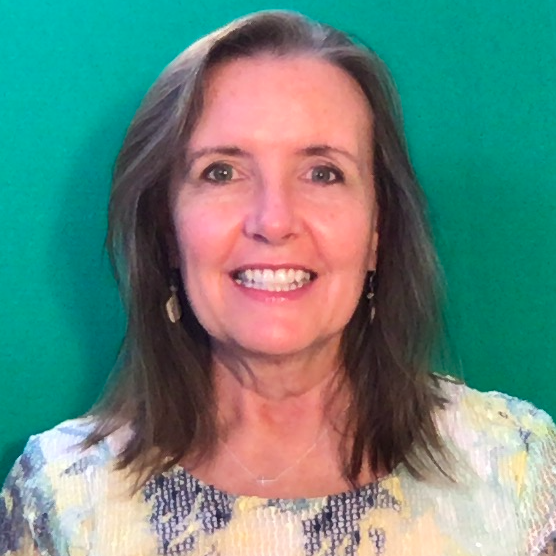 Kristy Manuel
Did you know that when you fail - it's a good thing!? I learned many years ago that FAIL stands for First-Attempt-In-Learning. That's one of the reasons I love supporting students to learn coding! Coding is a great way for students to develop confidence and curiosity as they learn to problem-solve and experiment with their code. My classes are an environment to try new things and to grow! Due to the ever-increasing speed at which technology changes, I love exploring along with my students and love when they show me something new! Bringing people and computers together has always been my passion. I've spent 15 years with both students and staff in an elementary school in Silicon Valley to enrich and develop the technology program for grades K - 4. I taught fundamental computer skills classes that included coding, robotics, creative art, and much more. I watched shy students blossom as they were able to show off their tech talents to the class. In one of my favorite classes, we brought our skills to life as we built the California Missions using the popular computer game - Minecraft!
Grades 2-5
Our Guarantee
Downloadable Certificate.

Show the world you did it. You really did it!

#1 Coding Curriculum

Designed by Stanford, Google & Apple Experts with kids in mind.

100% Satisfaction Guarantee

We'll help you find the right class, always. Love it or get a full refund.

Expert Teachers

US-based, background checked, highly trained and 3+ years of experience in their fields.
Start your Scratch Ninja adventure
See Create & Learn Reviews
We are super happy with every aspect of Create & Learn. My daughter was able to take 2 intro classes to see if she likes the topics and content (she loved both and the teachers!) She is taking Scratch Ninja and we are looking at more classes. The instructor is a wonderful teacher. More than that, the personal feedback and attention for the students and parents, the immediate response to questions and advice is amazing. Truly recommending Create & Learn.
Natalie F.
My son tried out the free class and he loved it. So, we signed up for the full Scratch Ninja class. I have been really impressed with my son's instructor. She goes above and beyond to ensure that my son and the other students in the class get a good understanding of the materials and concepts covered in each class. I highly recommend Create & Learn!
Richard A.
My son is currently taking Scratch Ninja 2 and he is really enjoying every session. I love how every session makes his creative juices flowing. The instructor is an amazing teacher too. She is very helpful and very patient too which is a total bonus. I highly recommend this to every kid who enjoys computers and games and of course for those who like to think through creativity.
Charmaine A.
Students who enjoy this class also take