Digital Design for Kids
Discovering Design
Discover Art and Science in Digital Design, Create Your Own Pieces
Discover digital design for kids in live small classes
Our world is already beautiful. But digital design for kids colors the world in a new way! In this series of classes, we introduce students to the art and science of digital design - from how colors hold strong power to the best ways to create 3D models that come alive. Art and design are just as important to computer science as coding is.
Featured Teacher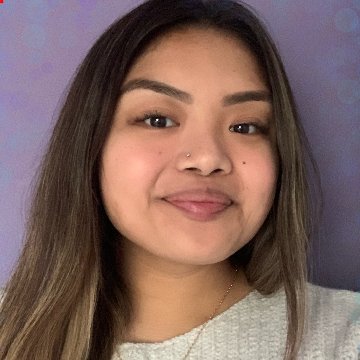 Marielle Cruz Cabillo
Marielle Cruz Cabillo has a BS in Visual Communication Design with a Minor in Marketing, and has taught children for 6 years. She was creative ever since she can remember; she wanted to create magazines, design sneakers, and produce movies. It only made sense that she followed through with her passions and went to school for Visual Communication Design with a minor in Marketing. Her studies have taught her so much about technology, design, and how essential both are to our world. She has worked with children in Galileo Summer Camp where she ran games and projects, and she has also worked in an after-school program at Junipero Serra Elementary School where she assisted students with their homework and ran multiple activities daily. She is passionate about design, and she is excited to see young minds tap into their creativity!
Grades 4-7
Our Guarantee
Downloadable Certificate.

Show the world you did it. You really did it!

#1 Coding Curriculum

Designed by Stanford, Google & Apple Experts with kids in mind.

100% Satisfaction Guarantee

We'll help you find the right class, always. Love it or get a full refund.
We have just completed class two and LOVE it. I can't believe how much [my son] has learned in a short time!!
Marla Hardison
Start your Discovering Design adventure
Discovering Design - Introduction ($5 only)
Want to see what Power of Color is all about? Then try this first session for free! This is the first class of our design series, where students begin talking about the basics of color theory and learn how to empathize with users to make truly meaningful designs. This first class will cover questions like "Why can we see so many different colors? How can we understand color and use it to help users see what we want them to see?" Join us for an exciting, hands-on session!
Discovering Design
Units 1 - 2
2 Units / 8 Sessions

50 minutes per session

Discovering Design - Unit 1

In a world with millions of colors, how can we pick the right ones? How do we, as designers, use color to make others see what we want them to see? In this unit, we will learn how to define and organize color, and how to combine colors to create moods, effects, understanding, and meaning. With exciting hands-on exercises in each session, we will explore how to apply colors in different contexts in the real world, from brand logos to paintings, and apps, games, websites, movies, product design and more. Join this fun class and make your design projects shine!

Discovering Design - Unit 2

Students will gain basic core skills to design effectively in two-dimensional design for screens and print. Students will develop a greater awareness and appreciation of the designed world through discussions on design in the real world. They will also have many opportunities to practice using their design sense and visual thinking skills by designing their own projects and receiving feedback each session.
Grades 4-7

Max enrollment: 4 students per class

In a world with millions of colors, how can we pick the right ones? How do we, as designers, use color to make others see what we want them to see? In this unit, we will learn how to define and organize color, and how to combine colors to create moods, effects, understanding, and meaning. With exciting hands-on exercises in each session, we will explore how to apply colors in different contexts in the real world, from brand logos to paintings, and apps, games, websites, movies, product design and more. Join this fun class and make your design projects shine!

4 sessions, 55 minutes per session
Intro to Design Fundamentals
Grades 4-7

Max enrollment: 5 students per class

Students will gain basic core skills to design effectively in two-dimensional design for screens and print. Students will develop a greater awareness and appreciation of the designed world through discussions on design in the real world. They will also have many opportunities to practice using their design sense and visual thinking skills by designing their own projects and receiving feedback each session.

4 sessions, 55 minutes per session
Here's what customers say about our classes