Digital Design Class
Discovering Design
Discover Art and Science in Digital Design, Create Your Own Pieces
Discover digital design classes online
Our world is already beautiful. But digital design for kids colors the world in a new way! In this series of classes, we introduce students to the art and science of digital design - from how colors hold strong power to the best ways to create 3D models that come alive. Art and design are just as important to computer science as coding is.
Featured Teacher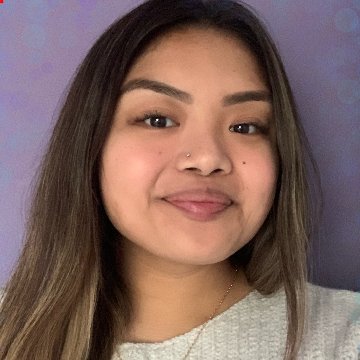 Marielle Cruz Cabillo
Marielle Cruz Cabillo has a BS in Visual Communication Design with a Minor in Marketing, and has taught children for 6 years. She was creative ever since she can remember; she wanted to create magazines, design sneakers, and produce movies. It only made sense that she followed through with her passions and went to school for Visual Communication Design with a minor in Marketing. Her studies have taught her so much about technology, design, and how essential both are to our world. She has worked with children in Galileo Summer Camp where she ran games and projects, and she has also worked in an after-school program at Junipero Serra Elementary School where she assisted students with their homework and ran multiple activities daily. She is passionate about design, and she is excited to see young minds tap into their creativity!
Grades 4-7
Our Guarantee
Downloadable Certificate.

Show the world you did it. You really did it!

#1 Coding Curriculum

Designed by Stanford, Google & Apple Experts with kids in mind.

100% Satisfaction Guarantee

We'll help you find the right class, always. Love it or get a full refund.

Expert Teachers

US-based, background checked, highly trained and 3+ years of experience in their fields.
Start your Discovering Design adventure
Students who enjoy this class also take