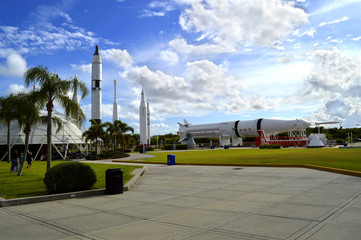 Made with
The ship landed. All the astronauts got out. August watched everyone being greeted by their families, which he did not have. As he arrived at his house, after a long flight, he screamed in shock. Because he had no family to look after his house for five years, it was a wreck. He went in to examine the damage. He saw a sleeping bag in his living room. Trash was all over the floor.
"Hey," someone yelled.
A man ran out of his bedroom.
August cleaned up the garbage the squatter had left. Luckily, nobody came back to live in his house, which he spent all his money cleaning up.
"Oh," Bobby groaned as he got out of the ship.
He could already feel the health effects of being in space. He wondered where Veronica, his fiancé was. Why wasn't she here to greet him? At his mansion, he Facetimed her on his iPad.
"Why didn't you come to greet me when I returned," he asked her.
"Why didn't you call me on your ship? The Mars base had Internet," she replied.
"Oops," he said, " Can you meet me at the Extra Fries Restaurant tomorrow."
"No. Sorry. I've got to go talk to my HUSBAND," she hung up.
Bobby was upset that he wasn't getting special treatment when he came home. Where were the cheering crowds? Why wasn't he, Bobby Brown getting interviewed on the news? Unlike John Chen and Bruce Mars, he hadn't gotten to meet the president of the United States.
The next day, Bobby Brown collapsed and had to go to the hospital. He was paralyzed for a year because he didn't exercise enough on the ship.
Robert Green happily greeted his wife and daughter, who had been only a month old when he had left. Now, she was four... almost five.
"Polly," he said.
She hid behind her mother.
"Mommy, who's that," she said.
"That's Daddy, Polly," her mother said, "you saw him on Facetime."
Polly eventually warmed up to her father after he built her a large dollhouse.
Ten years later, the crew reunited again to watch the next mission to Mars. Even Bobby went to the reunion. He seemed to have learned his lesson after getting paralyzed. Although, he did insist on taking all the leftover deserts home with him, and he didn't let anyone else have any.
"It seems like the new mission is going along great," said Bruce.
"Yes, they will be at the Mars base tomorrow," replied John.
"They are planning to collect many samples of Mars rocks. " August chimed in.
"It took them eight years to build the rocket because, after the crew spends a year on Mars, the rocket will relaunch and head into the Asteroid Belt. They will land on Ceres, Vesta, and Pallas. It will be an eight-year trip. They will be spending six more years in space," said John.
The crew was silent. Four years in space was hard for them but eight years would be very difficult.
"After this trip," said Robert breaking the silence," They will be able to start working on the Mars Colony and send people to live on Mars."
More projects you might like