Curious to see cool kids coding projects? Over the past few months, Create & Learn students have shared some incredible projects in our Online Coding Fairs, FREE events for kids, held regularly each month.
They worked hard outside of class to build creative and unique games, animations, and projects. Students built projects with Scratch, Python, and other platforms.
Discover fun and easy kids coding projects
Here are some of our featured projects from past coding fairs, fun kid-created animations, and games your child can look forward to in our events.
All our coding fairs have themes. For the "Around the World" coding fair, Alice, used skills she learned in our Scratch Ninja class to create a game where players can "build" a Chinese Character by choosing it's hair, clothing, and accessories.
Since her family is from China, she wanted to create a project that would reflect her culture and traditions. Alice based the clothing on clothing that would be worn to typical Chinese celebrations. Her little sister helped out with drawing the different costumes.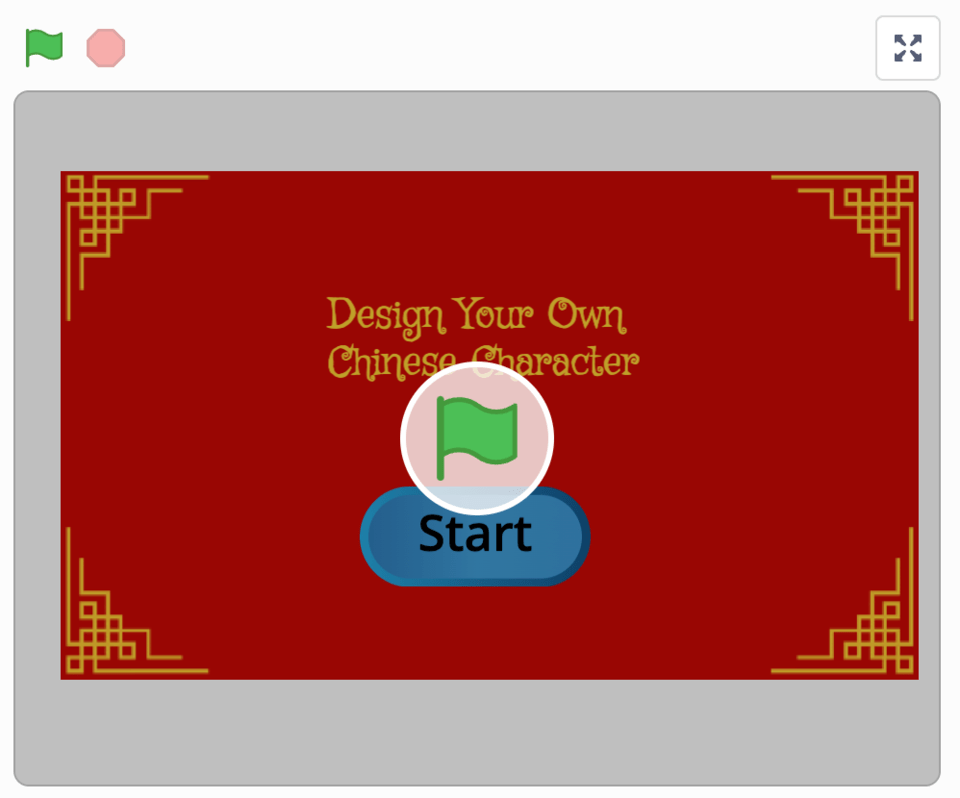 See Alice's Project on Scratch here.
See some of Alice's other projects on her maker portfolio.
2. Learn to code with Scratch Animation: Space Movie
Ruisu created a unique and engaging space movie in Scratch. This animation runs on its own; just click the Green Flag to watch the program run. In Ruisu's project, you can see the astronaut and aliens try to defeat Evil Robo Emperor, then celebrate with a disco party!
Once Ruisu got an idea for a project, some of his Scratch Ninja teachers helped him brainstorm the full story. While making the project, Ruisu learned a lot about coding on Scratch, including how to hide and show the different characters at different times.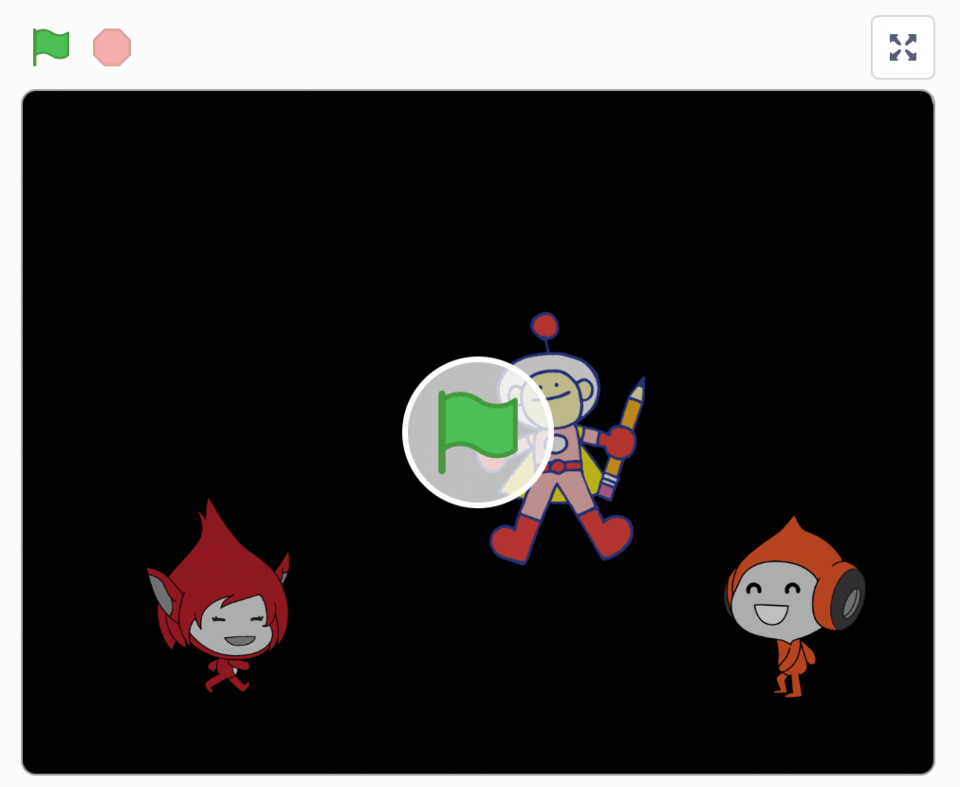 See Ruisu's project here.
See some of Ruisu's other projects on his maker portfolio.
3. Scratch coding for kids: Paper Blasts
After taking the Scratch Ninja class, Indigo used the skills he learned to create a Paper Blasts Game! In this game, players try to shoot the other airplanes in the sky while dodging its shots.
Players can move their airplane with the left and right arrow keys, and shoot by clicking the space key. There's even a special mystery box and heart box. The mystery box changes the airplane's design, whereas the heart box gives the player another heart. Indigo even drew all of the sprites used in the game, including the airplanes, clouds, hearts, and mystery box!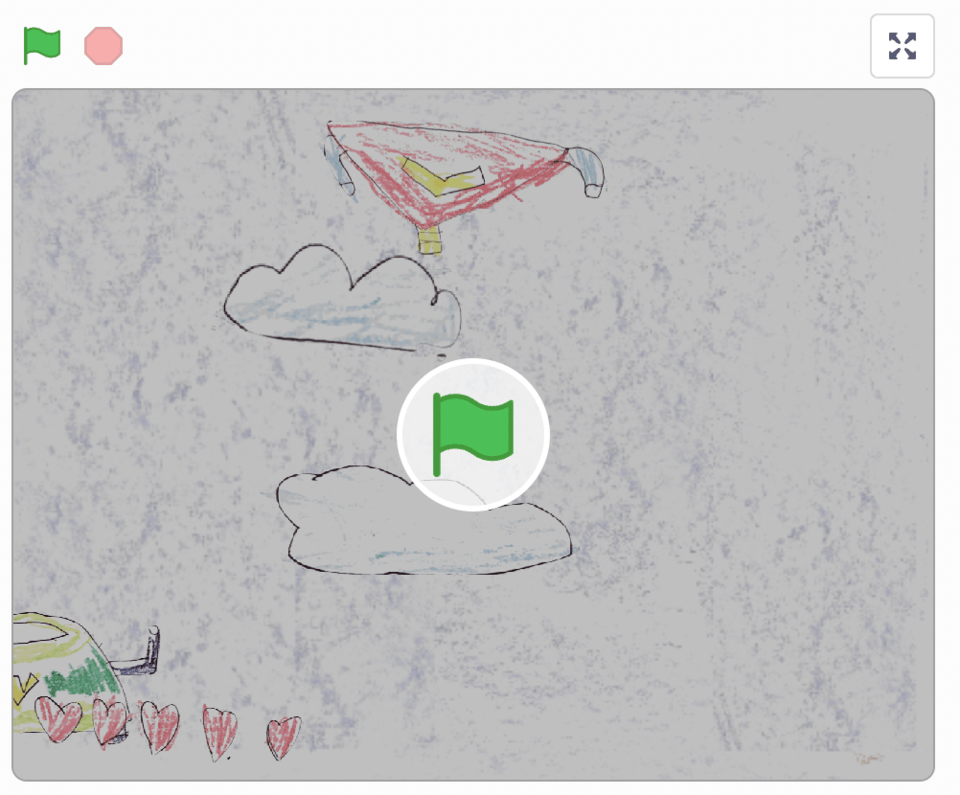 See Indigo's project here.
See some of Indigo's other projects on his maker portfolio.
4. Python programming for kids: Hangman
For our July coding fair, Ariel created a hangman game in Python. Ariel has been taking our Python for AI class, where she learned the tools to create this game. In her hangman game, players must guess random letters and figure out the secret word. To create this game, Ariel first selected a random word, then asked the player to guess letters, and finally checked the solution.
Ariel says the hardest part of this project was getting the dashes to appear evenly on the screen, and her favorite part about making this project was coming up with all the different word possibilities!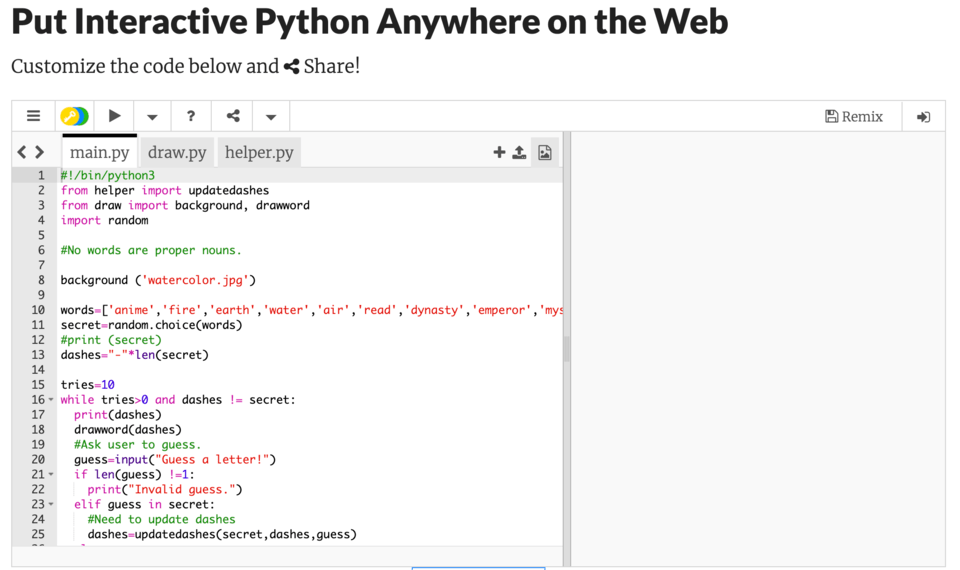 Make your own fun kids coding projects
Do you and your child want to see more incredible projects from our online coding fairs? Head to our Coding Fair to see videos and projects from all of our past coding fairs, and sign up for our other upcoming free events. And be sure to upload all your cool creations in our kids coding projects gallery.
Brought to you by Carolyn Qu, Instructor at Create and Learn