Minecraft Code to Mod
Coding Games, Stories, and Cool Buildings - Bring them to Life in Minecraft
Try for Free
Does your kid love playing Minecraft? Now you can turn that into love for coding as well.
Let your kids' creativity shine in this class, where students can code games, stories, buildings, and anything else they want to make happen in Minecraft and see them come alive in the game.
The coding is done through a drag a drop interface similar to Scratch. But we teach much deeper computer programming methodologies commonly used in actual programing languages. It is a great next step for kids who have mastered Scratch and would like to continue to learn coding
.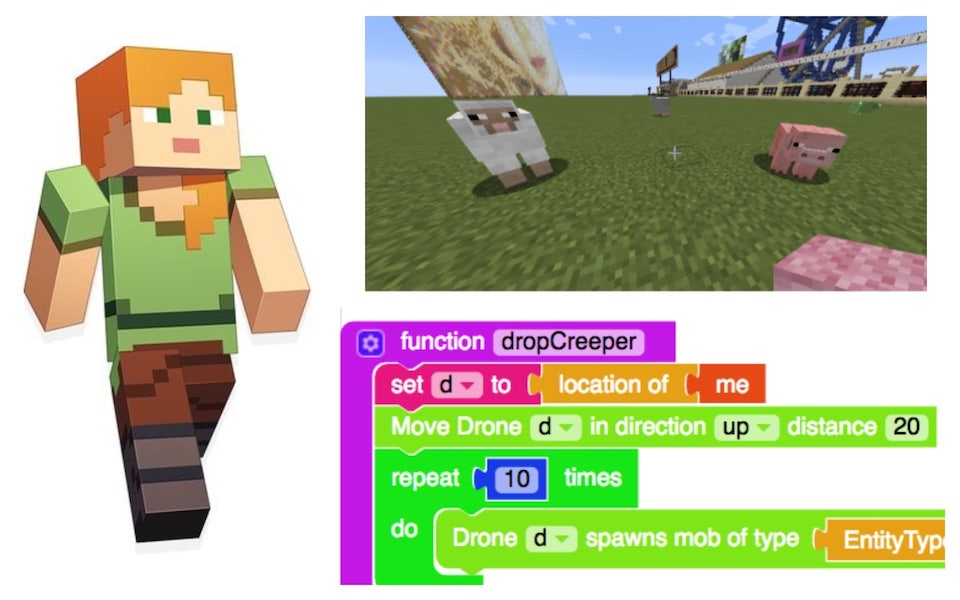 Intro to Intermediate Coding - Minecraft Modding
Free!
In this class, we introduce students to the platform for coding on Minecraft. It is easy to use and very powerful. They will also start building their very first mod and have it run inside Minecraft!

Student should have a Minecraft account on a computer. Must be very familiar with Scratch with at least 20 hours of Scratch coding experience or completed Create & Learn Scratch Ninja I and II classes.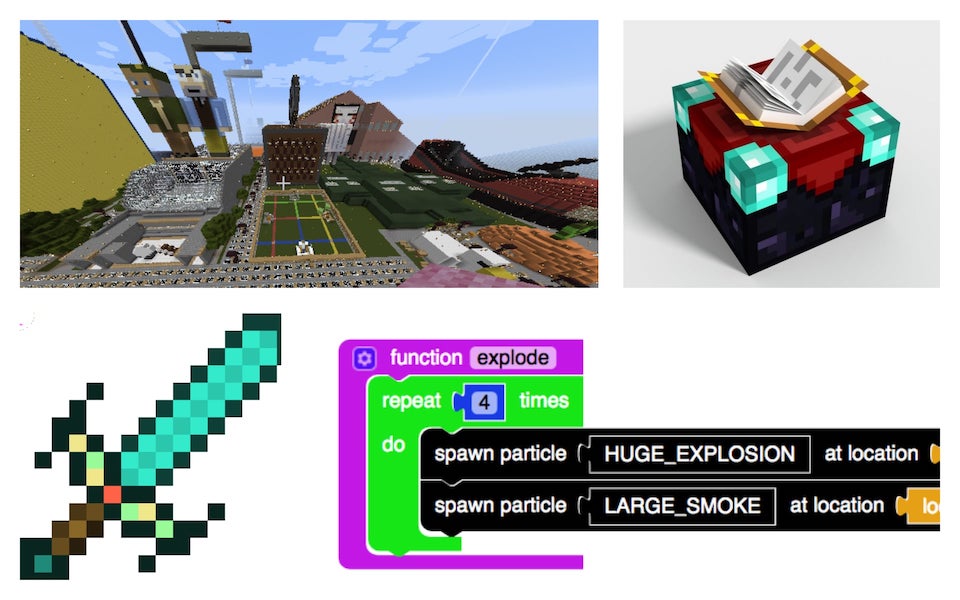 Minecraft Code to Mod - Level 1
Max Enrollment Per Class: 6 Students
In this class, students will have a great time learning to code. Their code will spawn their favorite creatures, build cool structures, and create games to challenge others. Students will master important programming concepts like function, loop, variable, just to name a few, taking a big step forward toward developing computer science skills.

4 Sessions

55 Minutes Per Session

Must be very familiar with Scratch, have spent at least 20 hours on Scratch coding, or have completed our Scratch Ninja I and II classes. (Note, in addition to the class time, students will also need to spend about 10 hours outside of the class to finish some badges to make sure they master what we teach in the class.)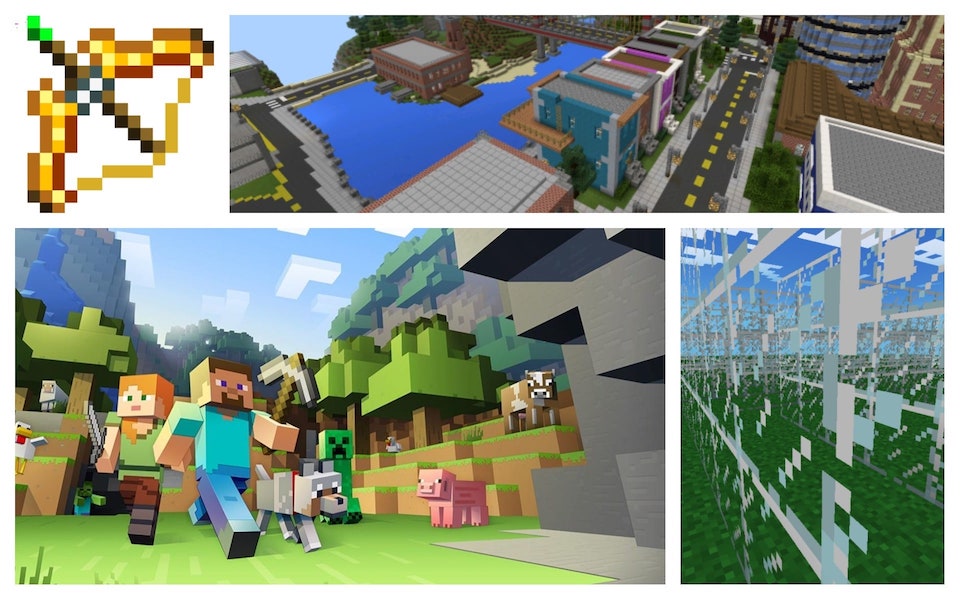 Minecraft Code to Mod - Level 2
Max Enrollment Per Class: 6 Students
In the level 2 class, we will cover more advanced coding concepts such as functions with inputs and outputs, array, string, etc. Students will also learn more advanced modding techniques in Minecraft and build both single player and multi-play games. Same as all of our classes, we encourage students to apply their own creativity and build projects that reflect their own passion using the core knowledge.

4 Sessions

55 Minutes Per Session

Minecraft Code to Mod Level 1 or have some introductory experiences with programming languages such as Java, Javascript, or Python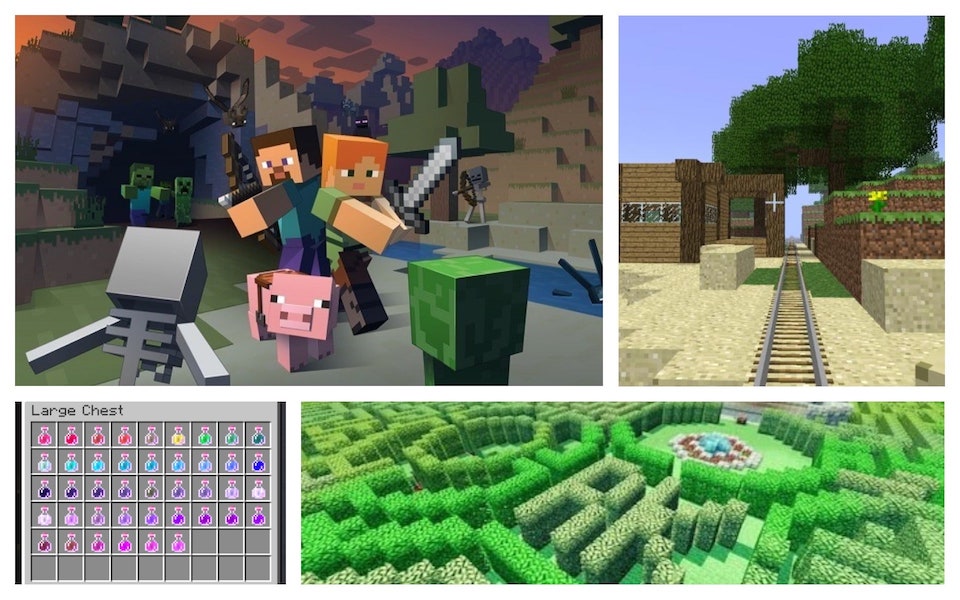 Minecraft Code to Mod - Level 3
Max Enrollment Per Class: 6 Students
In level 3 of Minecraft coding class, we cover the most advanced coding concepts that the platform has to offer, such as objects, libraries. We will also practice the techniques of learning coding by reading other people's programs and documentations. The projects we build will be far more complex. It is capped with a Fortnite like game.

4 Sessions

55 Minutes Per Session

Minecraft Code to Mod Level 2