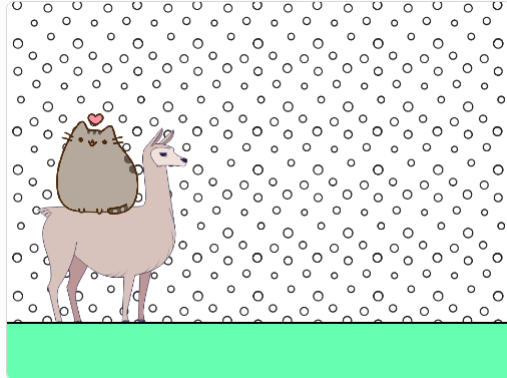 You can just watch and listen to the music (But don't waste your time waiting for it to end because it keeps going until you make it stop:)!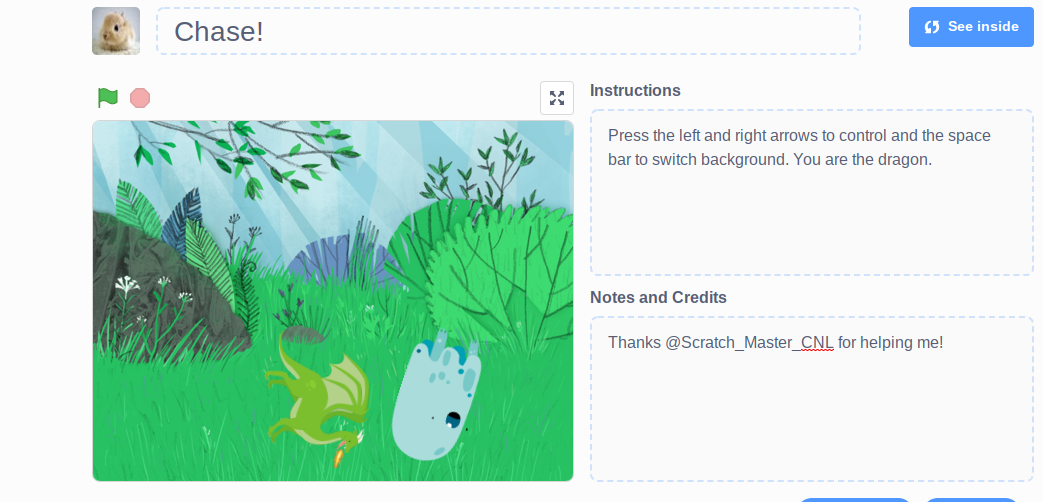 You are the dragon and use the right and left arrow keys to control. You can change the background by pressing the space bar.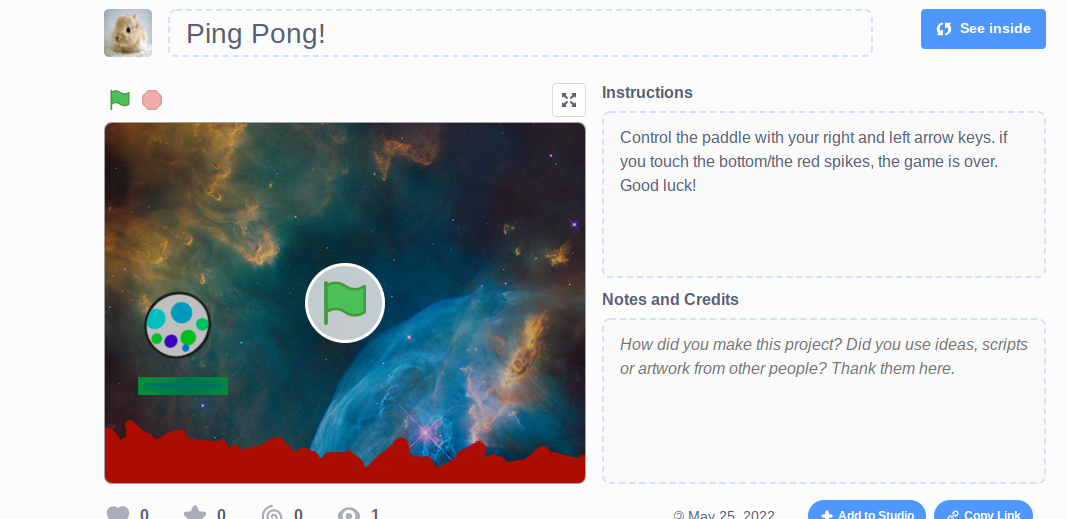 Move the paddle with the right and left arrow key. If you touch the red spikes, the game is over. Good luck!