Robot Adventures
Design, build, and Code Robots - Mission Accomplished!
Robots have captured more people's imagination than anything else in this world. It is a truly interdisciplinary space using AI, data science, coding, design, engineering and more. Our world is constantly changing, and robotics are at the forefront of this change.
In this series of hands-on robotics class, your child will learn how to design, build, and code their very own robots online. Kids will explore the design and creation process, as well as coding and learning how to move the robots through various courts. All the activities will be in the virtual world using software, so you don't need to purchase physical robots, but they are just as powerful and fun.
Enjoy building things, playing Legos, or want to join a robotics team, this is the class for you!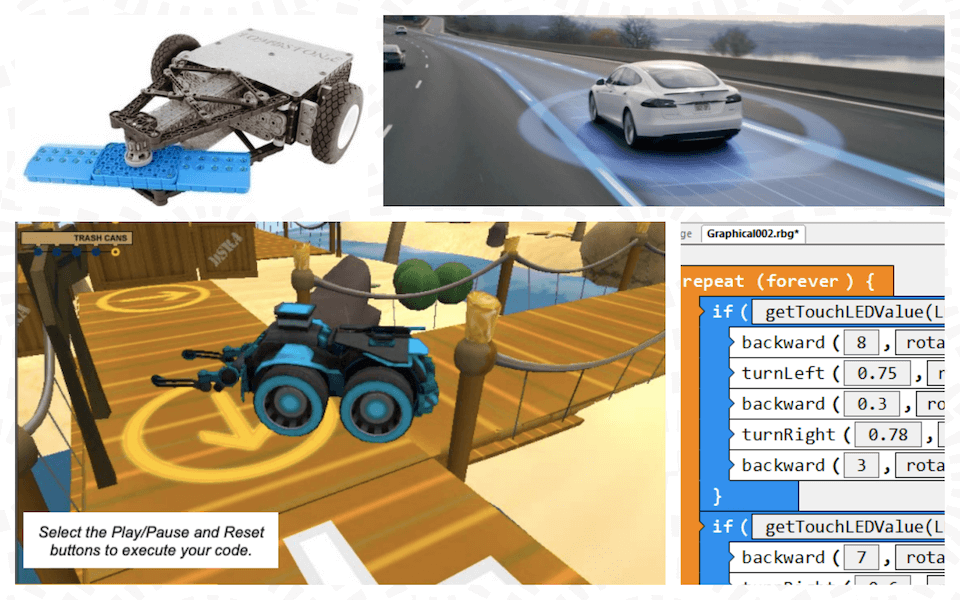 Robot Adventures 1
Max Enrollment Per Class: 6 Students
In this first class of our series, students will be introduced to the basics of robotics. Students will use VEX robotics for coding and work in a virtual world. Students will complete various challenges based on what they have learned.

4 Sessions

55 Minutes Per Session

Windows computer is required for the software. Students need to have taken Scratch 1 offered by us or have at least 10 hours of Scratch coding experiences and are familiar with coding blocks including forever loop, conditional, motion, and sensing.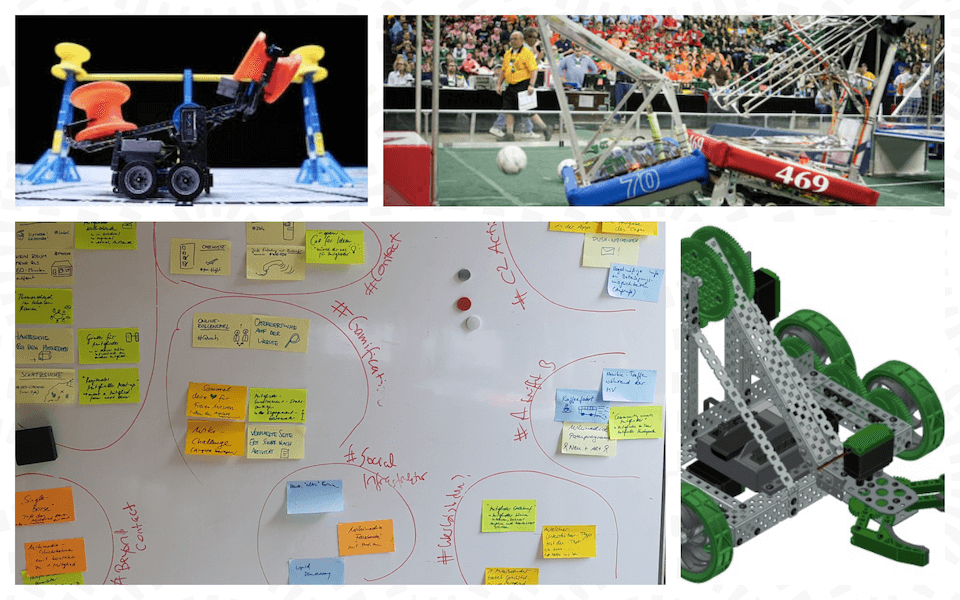 Robot Adventures 2
Max Enrollment Per Class: 6 Students
In the second class of the series, students will learn about building robots. Students will be able to experiment in making their own pieces and building blocks for robots. This class will expose students to different design concepts as well as how to put what they have built to use.

4 Sessions

55 Minutes Per Session

Windows computer is required for the software. Robot Adventures level 1 offered by us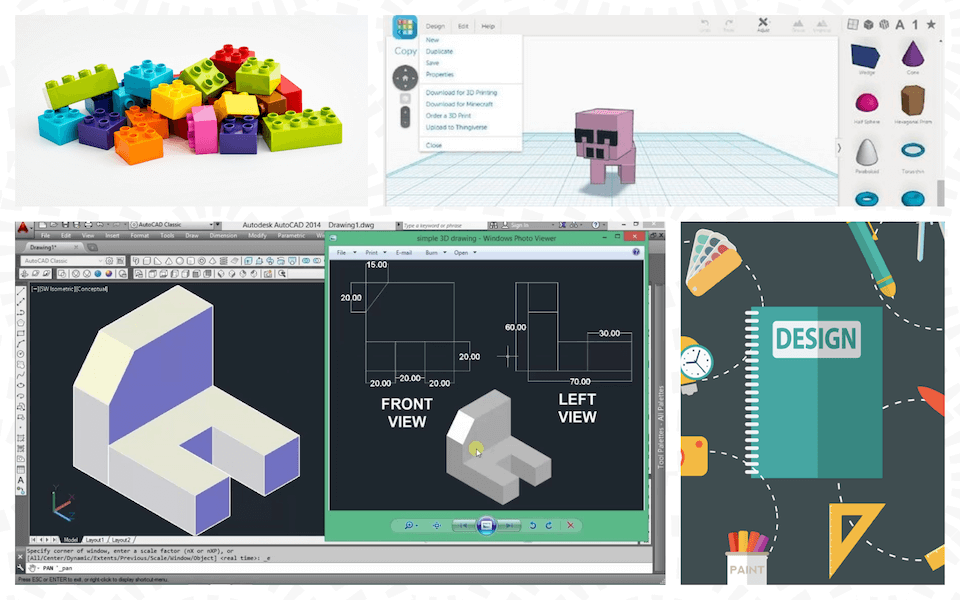 Robot Adventures 3
Max Enrollment Per Class: 6 Students
Students will explore the creative aspect of robotics and design thinking. Given a goal or task, students will use their knowledge to work on completing that task with the robotic skills they have learned.

4 Sessions

55 Minutes Per Session

Windows computer is required for the software. Robot Adventures level 2 offered by us