Intro to Computational Biology
Learn how to use code to decipher your biological code -- understand what makes you YOU
Code helps us talk to a computer. Computers speak in 1's and 0's. Genetic code is what makes us who we are today. Life speaks in A's, C's, T's, G's, and U's.
If your child is curious about understanding how we humans work inside...and is interested in learning how Python coding can lend a hand in understanding the world of DNA, RNA, and proteins… then this is the class to get started!
Computational Biology is a field that bridges the gap between biology and computer science. This is a chance to get a peek into the challenges scientists deal with every day, and where coding can help!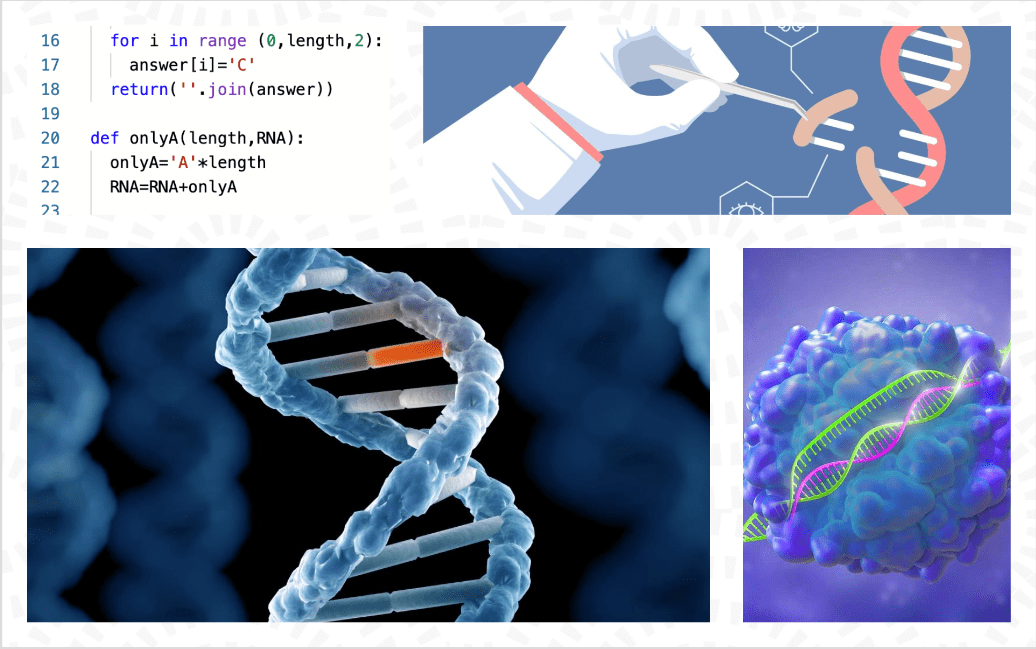 Intro to Comp Bio 2
This is a continuation of part I. Students will learn out cutting edge technologies such as CRISPR and how genome analysis is done.

Intro to Computational Biology 1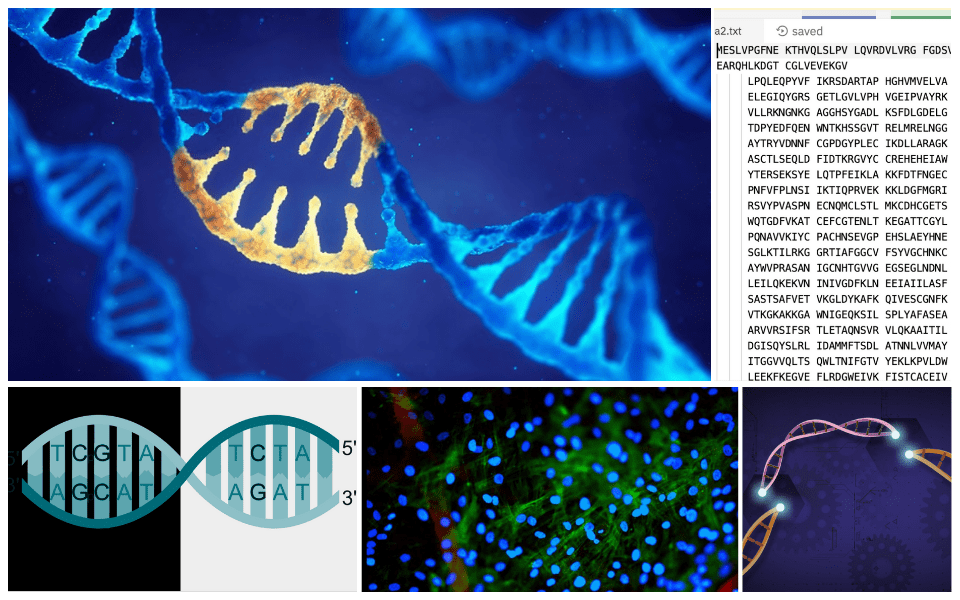 Intro to Comp Bio 1
Precision medicine. DNA origami. Nanobots. The future of medicine is being transformed, and the field of computational biology is one that is more relevant today than ever. Students will touch on the core concepts of this field while exploring exciting applications using Python! For students who are interested in taking it, we recommend reading the genomics sessions of a high school biology text book before the class.

$129 (USD)

Max Enrollment Per Class: 5 Students

Prerequisite - Familiarity of Python. Have taken our Python 1 & 2 classes or equivalent. For students with no prior biology background, it is best to read genomics sessions of a high school biology book to get the most out of the class. Launch Special - Enter code FJS30PQ to receive 30% discount.