It's almost summer! A time for excitement, fun, and exploring passions with all of the free time that seems to go by so quickly after school ends. If you are wondering what is best for your young, bright child who is eager to learn, explore cool subjects, or simply figure out their passions this summer, summer tutoring may be the way to go.
One-on-one coding tutoring offers quality education, connection, and a rich learning environment for children due to individualized attention, as well as the way it fosters more open communication and flexibility based on a child's needs in any given subject. So today, we'll share some top summer coding tutoring programs to consider for your student to make the most of their time off an avoid an education gap!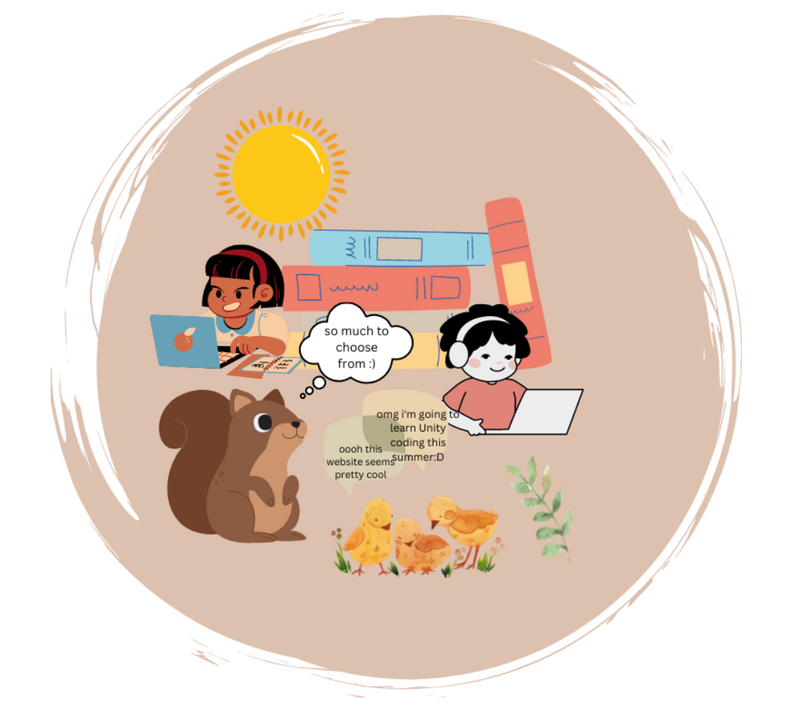 Discover Effective Coding Summer Tutoring Programs
Let's take a look at some of the best online coding tutoring options for kids and teens.
Need some help catching up in a specific subject over the summer or want to get ahead of next year's finals? Create & Learn - an award-winning STEM online education platform for kids in grades K-12 - has you covered. Our coding tutoring service provides live online personalized computer science lessons for children and teenagers, from beginner coding through to AP exam preparation. What's most unique about our tutoring is that the class content is catered to your student's interests and needs, using material created just for them, by experts from Google, Stanford, and MIT! And we cover cutting-edge technology such as artificial intelligence and robotics/smart devices. Here's why parents recommend our tutoring program:

Comprehensive: Create & Learn offers the most comprehensive computer science tutoring, covering everything from Scratch coding, Python, game development, robotics/circuits, and digital art, to artificial intelligence, robotics, and advanced AP topics, for a total of 23 subjects! The complexity of subject material covered ranges across school levels - for instance, from Scratch for younger ones, to Photoshop and Arduino for middle school students, or Java programming for AP-level tutoring. It's never too late to gradually build up knowledge for the AP exams, or simply conquer data science - no class has to be 'scary' during the school year!
Safe: Your child's safety is always first. Create & Learn's coding tutors have undergone background checks and rigorous interviews, and have maintained strong small-group teaching performance to qualify as a tutor. Alongside additional screening of certifications, recommendations, and relevant work experience in their tutoring subject area.
Quality: There's a reason our tutoring is offered with a full satisfaction guarantee! Something very unique about our tutoring program is that it's an in-house platform, meaning only Create & Learn teachers are oding tutors, ensuring they have plenty of live online teaching experience. Tutors are either certified teachers or have strong academic college records or work experience in their subject areas.
Personalized: Both content as well as scheduling are up to you, which is convenient. You decide when you want to do tutoring sessions. Your teacher will customize your session content based on your learning requests. Need to switch to a different subject with a different tutor? No problem. Easily renew monthly and cancel at any time.
Start free: You can book a small group lesson with Create & Learn's free coding classes to see if your child enjoys learning coding, before committing to private, one-on-one lessons. Learn more and sign up for tutoring here.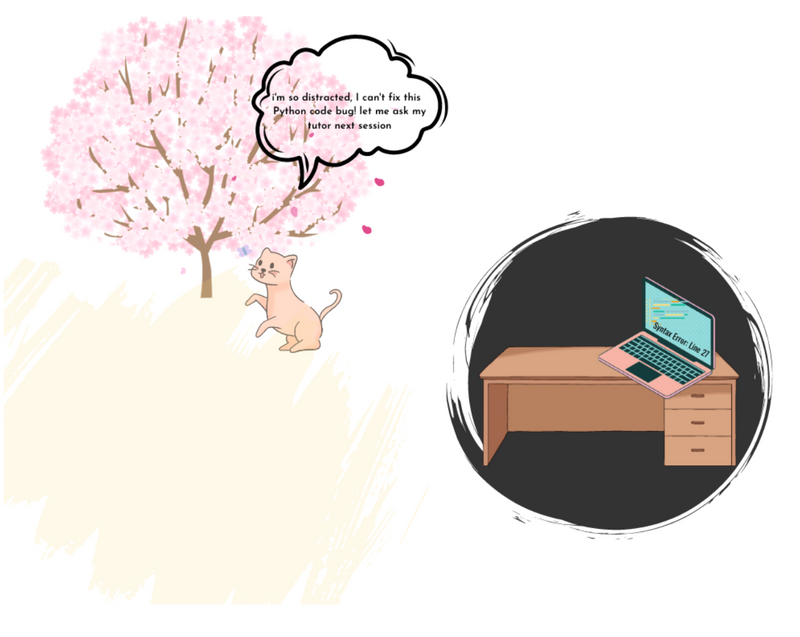 Young Wonks is a coding tutoring service that provides advanced coding lessons to teenagers. The lessons are tailored to each student's skill level and interests, and cover a range of programming languages and technologies such as Python, JavaScript, and HTML/CSS. Here's why students enjoy this program:
Safe: Young Wonks maintains transparency of its instructors, providing a short bio for each coding instructor, enhancing safety and trust. This is a definite plus as you can gain an idea of the experience instructors bring to the table before registering your child.
Organized: This program has clearly delineated sections from Level 0 - Level 5, wonderfully organized in coding topics according to difficulty and proficiency of computer programming for kids and teens. The clean curriculum path allows you to let go of the 'burden' of choice, but rather choose a balanced approach - of balancing structure with this path,  and flexibility that automatically comes forth in a 1:1 personalized tutoring environment.
Start free: This platform offers a free trial class, which is a good way to check if this tutoring platform is the right fit for your child's needs!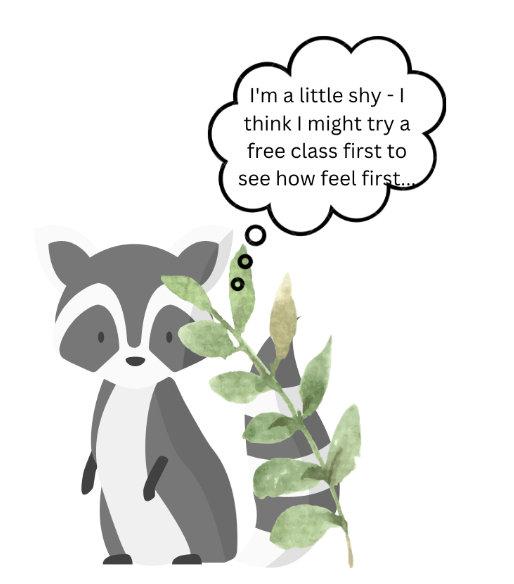 Codakid is a coding tutoring service that provides coding lessons to children and teenagers. Codakid's curriculum focuses on game development, Minecraft modding, app development, and web development. They use a project-based approach to teach coding, with students working on real-world projects that build their coding skills. Their tutoring lessons follow a pre-determined curriculum. Here's why kids enjoy this program:
Planned content: With fun badge names like Cadet, Scout, and Warrior, that advance to Captain, or even Special Ops, this platform has modules for various 1:1 tutoring session areas, fostering learning and making it exciting for students.
Structured: CodaKid makes it clear how to sign up for your lessons. There's a nice step-by-step process for taking a questionnaire to getting tailor-matched to instructors based on your child's learning style. Private sessions include weekly progress reports and homework assignments. This transparent process is a plus to understand beforehand what the process is like to sign up.
Start free: Coda Kid offers a free trial session to see whether your child enjoys the class and the learning environment, which is always a good sign for safety and trust.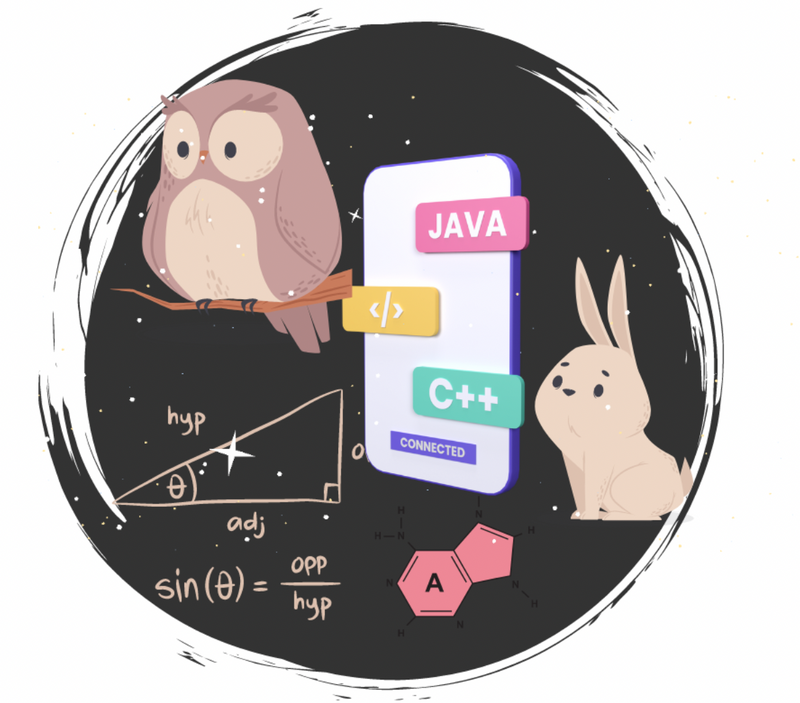 Another, more expensive summer coding tutoring option, is Juni Learning, which starts at $275/month, and also guides your child through their existing curriculum.
Reserve Your Student's Spot For Coding Summer Tutoring Programs
Summer is the time for adventure, exploring interests, and making memories! For children eager to learn, time off from school is a wonderful time to dive deep into subjects they enjoy and wish to get better in. Up next, explore the best summer coding camps to follow a proven curriculum designed by Silicon Valley vets to ensure kids have fun learning essential coding skills in small group sessions.
To get started learning coding right away, join an award-winning live online small group beginner-friendly Scratch coding class: ScratchJr (K-2); Scratch Ninja (2-5); Accelerated Scratch (5+).
Written by Pavithra Nagarajan, a Create & Learn instructor. Pavithra is a bioinformatician and completed her master's degree from Harvard T.H. Chan School of Public Health. She finds computational biology awesome (code-ception she wishes it were called), and is the curriculum designer for these classes here at Create & Learn. She truly loves teaching, and is a dancer.