The more research is done into education, the more we discover the importance of play in a child's learning development. Kids need to play and explore the world around them in order to grow as thinkers. Choosing high quality, engaging toys is thus incredibly important. Today, we'll look at an assortment of the best STEM toys for kids, and describe how these toys can be used to grow as STEM thinkers.
To jump right into STEM learning, join a live online beginner-friendly coding class designed by experts from Google, Stanford, and MIT:
Discover the best STEM toys
In the following section, we'll share some of our favorite STEM toys for children. We've broken it down by age group so you can find the most appropriate toy for your child. These toys all come highly rated and are sure to astonish and delight.
Best STEM toys for toddlers and ages 0-4
Learning Resource's colorful gears set is great for any aspiring mechanical engineer - or any child who enjoys dynamic, hands-on activities. This gears set encourages children to build towers out of various gear pieces and see how the system functions as a whole when one gear is moved. Solve problems, build spatial awareness, and critical concepts such as cause and effect.
Type of Toy: Building Set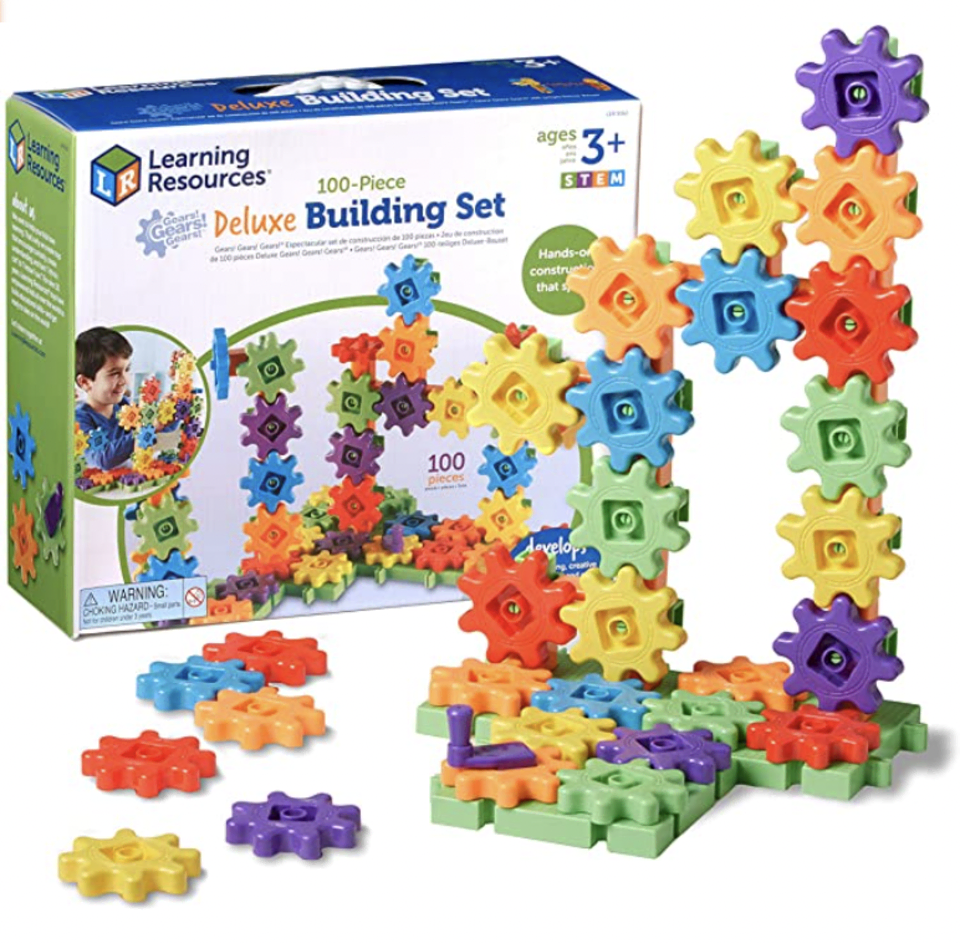 Fun for toddlers and adults alike, this set of four board books teaches complicated concepts in a fun, age appropriate way. These books cover Quantum and Newtonian Physics, General Relativity, and Rocket Science and feature cute, quirky illustrations. They're also written by a Professor with a PhD in mathematics, but are simple to understand and may even teach you something!
Type of Toy: Book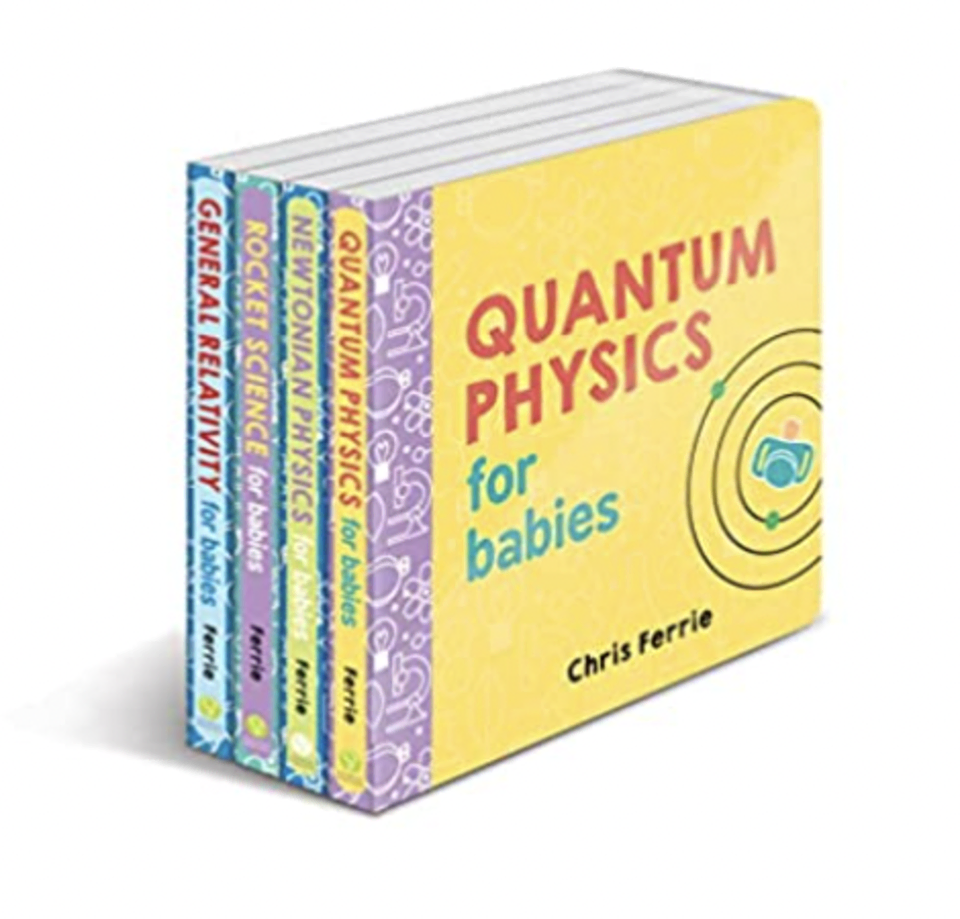 Best STEM toys for 5 year olds to 7 year olds
Give the gift of learning! Your child might have started playing with your phone at 3 years old, and have become an expert of YouTube and mobile apps at age 5. So why not get started understanding how computers work with coding? This series of fun ScratchJr live online lessons uses the kid-friendly Scratch Junior platform, developed by MIT. While building interactive stories and games, your child will be introduced to the basics of coding concepts, solve problems, and most importantly, they will create and apply their imaginations! Get a giftcard here.
Type of Toy: Live online lessons
An oldie, but a goodie, a Rock Tumbler is great for kids of many ages. There's nothing more satisfying than putting in a handful of rough rocks and later removing beautifully polished stones. Rock Tumblers teach patience and can spark an interest in geology and classification. This National Geographic set is a best seller and includes many gorgeous rocks and minerals as a starter set.
Type of Toy: Kit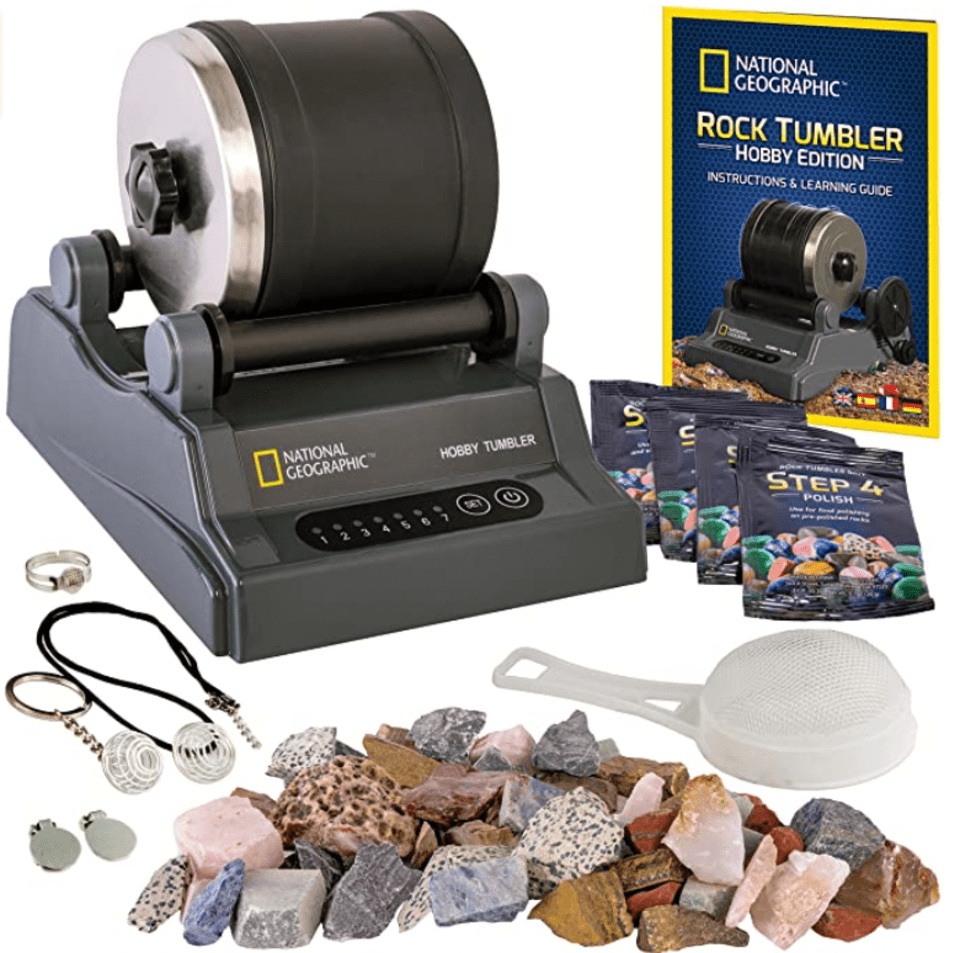 For younger kids, Botley the Coding Robot is a fantastic way to teach coding concepts. Botley requires no screens or computers; instead, Botley has a remote programming interface which shows kids how to code in a logical, playful way. This set comes  with lots of additional pieces that allow for extra challenges and extensions.
Type of Toy: Robot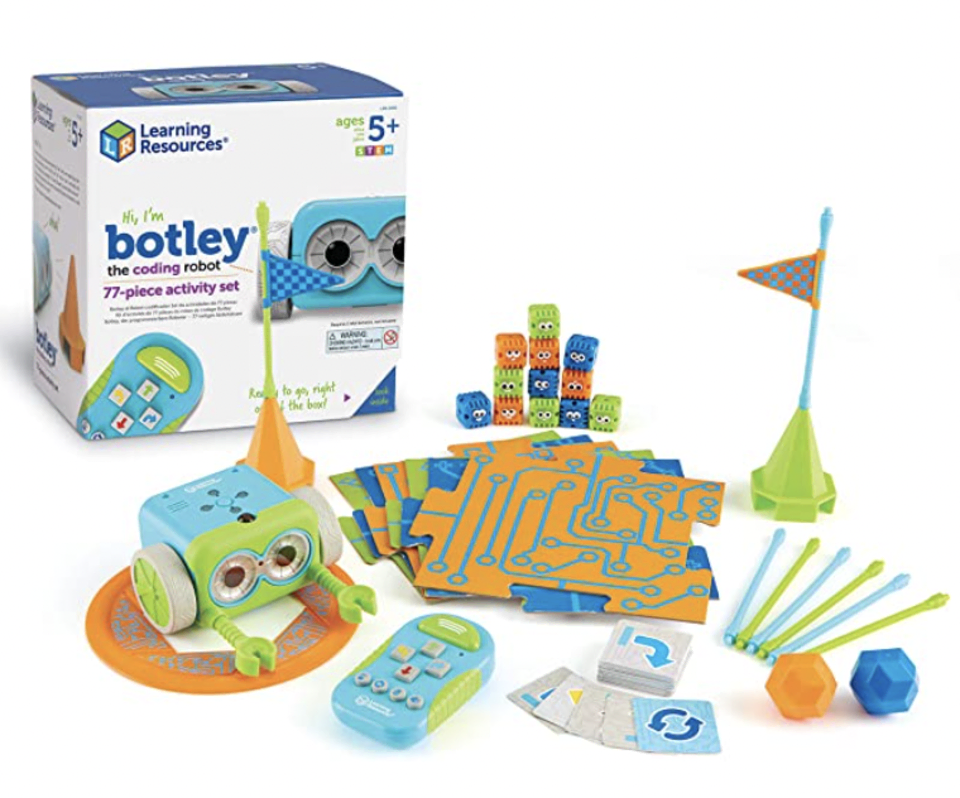 It's common knowledge that musical skills and STEM skills go hand in hand. Sphero Specdrums allow kids to make music anywhere - tap the sleek, ring-shaped device on any surface to make beats or loop melodies. Kids will love using Specdrums to write unique compositions, build auditory and fine motor skills, and explore their creative side.
Type of toy: Electronic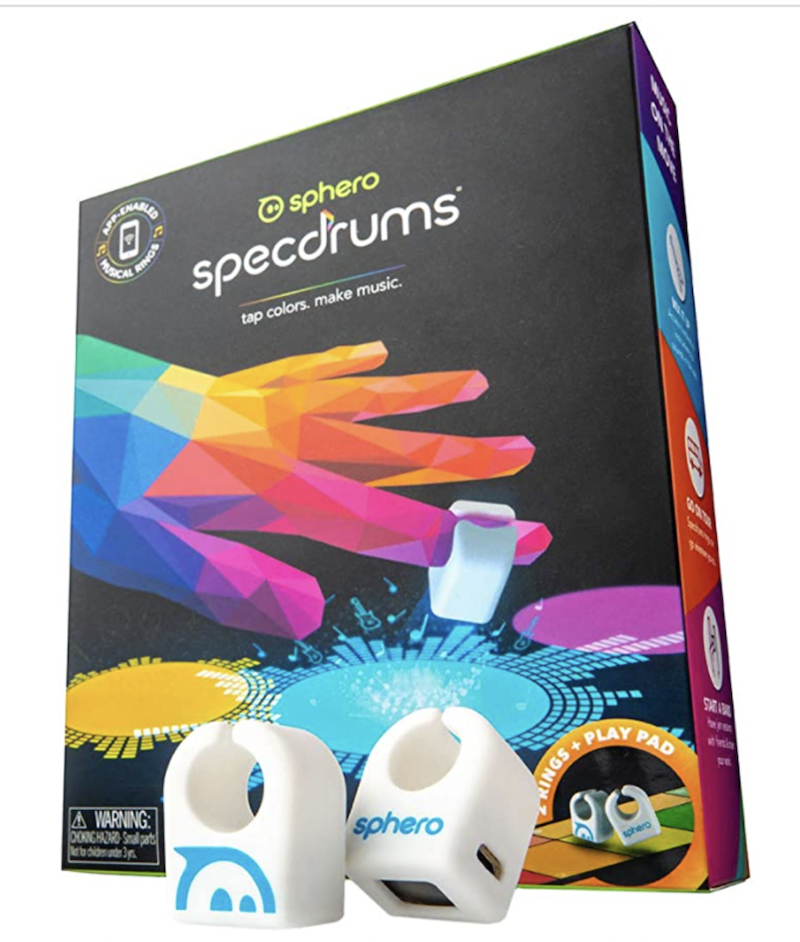 Best STEM toys for 8 year olds to 10 year olds
From Mars and aliens, to galaxies and rockets, space fascinates many kids and adults alike, and is the source of powerful imaginations. In this live online class, kids will learn a wide range of topics related to space science, NASA, and practice other STEM skills. All classes are project based to encourage curiosity and develop problem solving skills. In each session, students will learn cool new things about space and science, then build small projects and play games sometimes to make it fun and strengthen the learning. Get a giftcard here.
Type of Toy: Live online lessons
Give the gift of learning! Does your child enjoy building in Minecraft? In this fun virtual class, your child will learn how to incorporate more advanced blocks such as redstone, pistons, and observer blocks to build holiday lights, automatic doors, and even flying machines inside Minecraft. More importantly, your child will also learn about real-world engineering and computer science, such as how sensors and circuits work, time controls, and binary. This class brings fun and learning to a whole new level for young kids! Get a giftcard here.
Type of Toy: Live online lessons
The name of this toy pretty much gives it all away: run and jump onto the "launch pad" to send foam-tipped rockets shooting up to two hundred feet into the air. While the device is simple, Stomp Rockets can provide hours of entertainment while teaching physics concepts and inspiring an interest in rocketry and astrophysics. Stomp Rockets also come highly recommended by many educational and parental organizations.
Type of Toy: Outdoor game/activity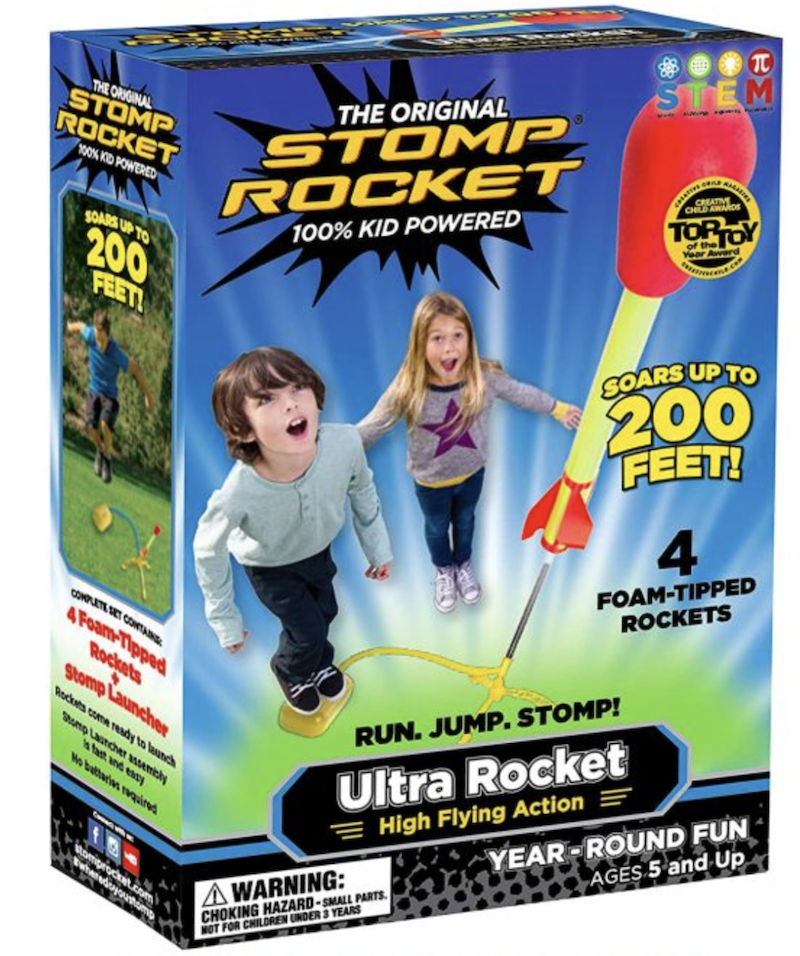 This innovative kit by Klutz combines two creative, STEM-inspired hobbies: Lego and cinematography. Kids put their design and spatial reasoning skills to work as they create stop-motion movies using Lego mini-figures, props, and scenery. Using a phone or computer, aspiring movie-makers can build 10 different short films and practice many aspects of lighting design, storytelling, and more.
Type of Toy: Kit, Digital
Best STEM toys for 11 year olds to 12 year olds and above
This class uses Scratch, a platform developed by MIT, to teach fundamental coding concepts. Lessons start from the very basics, so no prior coding experience is needed. Students will learn core coding concepts such as sequence, loop, and conditional. They will also learn how to use a wide range of Scratch specific capabilities including motion, sensing, control, and more. Your child will have a lot of fun as they build a new project in every session ranging from animation, games, to storytelling. Students not only learn coding but also start creating from day one! Get a giftcard here.
Type of Toy: Live online class
Snap Circuits have been around for a long time, captivating generations of kids. These sets contain many brick-like electronic pieces that can be fit together to create a variety of different circuits. Build an alarm, a fan, or even a radio, working through the challenge set which ranges from very basic to complicated projects. You can even join our upcoming event Circuit Fun with Snap Circuits to get ideas for projects.
Type of toy: Electronics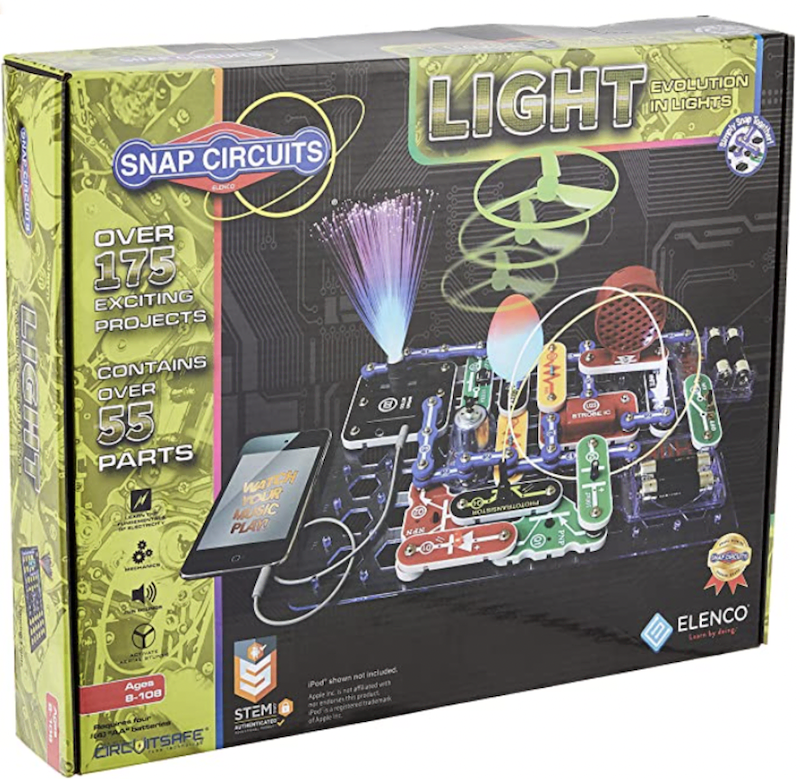 Growing up, we loved Knex more than almost any other toy. The geometrical rods and connectors can be snapped together to make huge structures that can take over an entire room, and may incorporate motors and other electronic components. The Amusement Park set we recommend here uses the same basic set of pieces to make three different rides - or design and build your own!
Type of toy: Building Set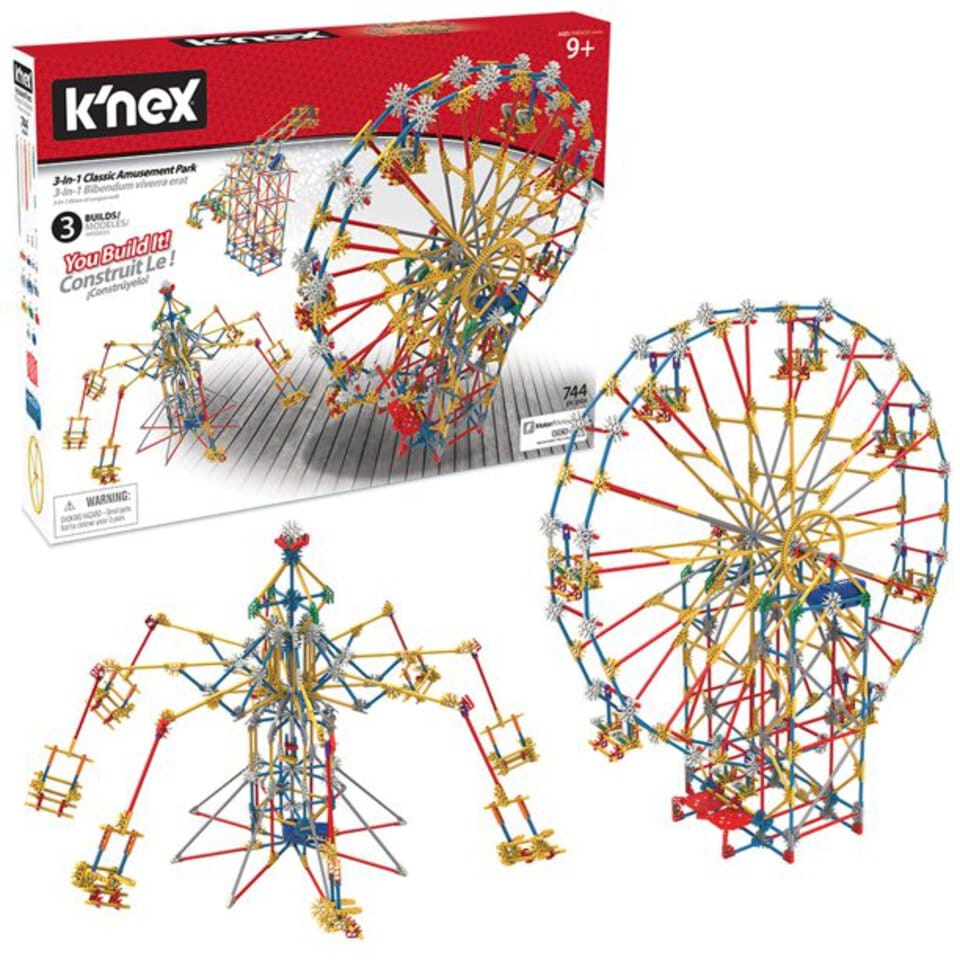 This is a great class for kids who want to see their code come to life in physical form in a virtual world! This Vex robotics virtual world class teaches students how coding is used in robotics through fun, hands-on projects. Students will learn how to navigate robots through in a virtual environment and gain a deeper understanding of how robots can be used to solve problems through many  real-world examples. No physical robot is required. Get a giftcard here.
Type of Toy: Live online class
Inspire hours of endless space learning for science fans aged 8+ with a space school set that's filled with technically accurate features. This fun build produces a space academy with a classroom and mission control, a Shuttle model and an observatory.
Type of Toy: Kit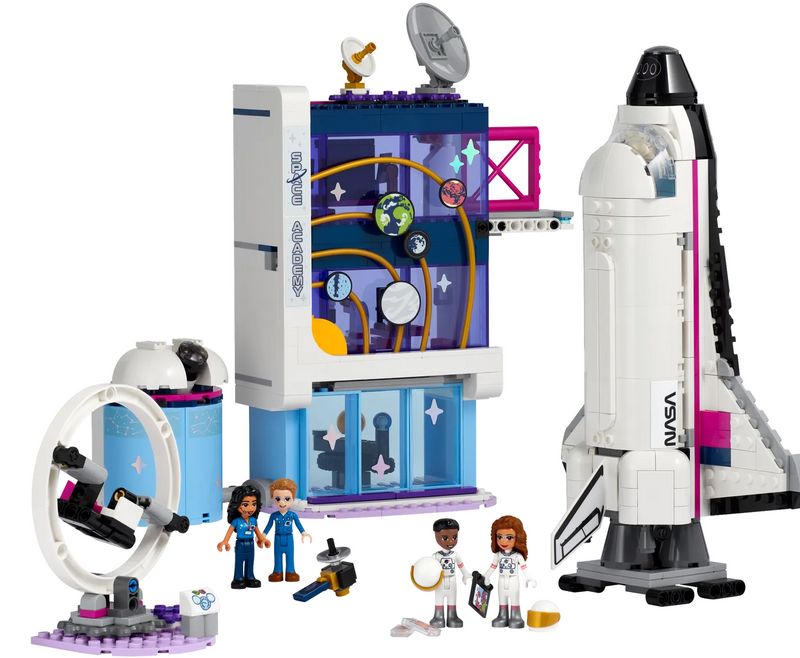 For even more STEM toys, check out these engineer-recommended options and STEM gifts for kids.
What is a STEM educational toy?
STEM educational toys encourage a love of the sciences and also teach critical STEM concepts. These toys must be fun and engaging such that kids like to play with them,  encourage creativity, and often incorporate some kind of hands-on element. Kids will be using their brains with STEM toys, focusing on a complex scientific or mathematical task. Engineering sets or building blocks are obvious examples of STEM toys, but we've included books and other toys that require the same level of thought and engagement.
What are the benefits of STEM toys?
Besides the obvious educational benefits of STEM toys, these games, books, and kits are designed to encourage creative thinking and artistic ability. These toys let kids get their hands dirty and see projects through to the end. Hopefully, some may even inspire new interests or passions for learning.
How to pick the best STEM toy for your child
We've listed a few considerations below to help you decide on the right toy for your child, such as how to decide between building sets, games or books.
Age: Consider your child's age when choosing the right version of a toy - building sets for example can be enjoyed by all ages, but certain sets are more developmentally appropriate for young kids than others. Younger children are still developing fine motor skills and spatial reasoning, and will need bigger, easier to handle items.
Interests: Interests and learning styles play a large role in choosing the best STEM toy for your child. Some students are more physical, tactile learners and may like building sets or puzzles. Other students prefer book learning, or even auditory engagement (think: Sphero Specdrums). Some toys may be more geared towards students who love math, others may appeal more to aspiring engineers or scientists.
Past Experiences: Some kids may want to jump right into learning something brand new. If this sounds like your child, consider giving them one of these toys that pushes them out of their comfort zone (Snap Circuits are a great place to start, as most kids will have not been exposed to this kind of technology before). Other kids may need a little more coaxing to try new things, in which case choosing a toy which relates to an interest or an area in which they already have experience may be the way to go.
Get the best STEM toys for kids
Whether it's the holidays, a kid's birthday, or just a spontaneous gift, STEM toys make great presents for the growing kids in your life. We hope this guide helps you choose the best one for your child!
Up next, check out cool STEM competitions and challenges.
To continue your child's STEM education, enroll them in one of our free Scratch classes or STEM camps to get your kid excited about computer science and kickstart a lifelong passion.
Written by Sarah Rappaport, who graduated from Northwestern University with undergraduate and graduate degrees in engineering and music. She's now working on a masters in data with Georgia Institute of Technology. She taught math and computer science with Teach for America for two years, and now works as a Systems Engineer.