It's never too late to start learning coding. Coding for 13 year olds should be a main focus in high schools and summer camps! There are many ways eighth graders can get involved in computer science. Learning valuable computer science skills will set your student up immediately for success with programming, as well as for later on in life by building their creativity and logic skills.
So today, you'll discover some ideas to get your teen interested in computer science! Don't let your student miss out on the beauty of coding and all the opportunities it will open for their future.
To jump right into learning, start with a free award-winning beginner-friendly live online coding class designed by experts from Google, Stanford, and MIT.
Explore Coding For 13 Year Olds
Let's take a look at some programs that can help eighth graders develop a passion for computer science and lifelong learning. At this age, students are equipped to learn the skills to solve real-world problems with computer science. They can even reach advanced topics such as Cloud Computing, and CS Principles - for which they can pass the AP exam and receive class credit from the College Board. We recommend starting with foundation classes, choosing intermediate classes based on interests, and completing advanced classes for ambitious learners.
Top Free Coding Programs for 13 Year Olds
Create & Learn offers computer science classes in 35+ different computer science subject areas. These classes are small group sessions of about 5 students, and are taught live by an engaging instructor - who's feedback, answers to questions, and personalized support can be especially helpful to students beginning coding. The award-winning curriculum is designed by experts from MIT, Stanford, and Google and uses real-world applications so teens learn skills they can immediately apply outside of the classroom setting. There are also many free coding classes to try first, to see what sparks your teen's interests!
Often times, teens begin learning programming using either Scratch or Python. In both languages, code is written (or constructed in the case of Scratch) in a way that is similar to English, which can make it easier for beginners to learn. For those who want a more fundamental onboarding path, that doesn't require much additional work outside of class, we recommend starting with Scratch. For those who want to jump right into a real-world programming language, Python is the better fit.
Learn how to use Scratch, practice core coding concepts, and build an impressive game in just under an hour. This online class led live by an expert instructor is great for high schoolers just starting coding. You'll see their confidence and interest in computer science soar!
Python is a high-level coding language used by companies such as Netflix and Google, and it is also used for web development, game development, building apps, machine learning, and so much more. In this live online, small group class, students will learn how to animate and draw with Python, and will build their own story project to create a cool animation.
Does your kid love Roblox? This class is designed for students who have not had any prior experience with Roblox Studio. This class covers how to install and activate Roblox Studio. Students also follow a fun step-by-step tutorial on how to build an interactive Obby game with different shapes, colors, and materials.
Top coding classes for 13 year olds
When your student is ready to unlock their passion for coding, in addition to the classes above, here are some parent- and student-favorite classes. Your student can learn how to build their own mobile apps, design incredible websites, and much more in these online coding classes for teens.
Throughout this course, students will learn how to create fun apps and games for mobile devices. The class uses Thunkable, a block based programming platform for professionals. It is easy to use, yet very powerful, and is used by many to develop commercial applications.
This fun hands-on class teaches students how to build beautiful professional looking websites for themselves, friends, and communities using Wix. This class covers a wide range of topics in Web Design, starting from the basics of how to use WIX and how to structure your website, to designing layout, choosing color schemes, and even to creating a web store to sell products.
Data analytics is critical to the success of modern businesses, and can be really fun to learn for kids and teens. No matter whether your student wants to become an entrepreneur, a lawyer, a journalist, a doctor, or an engineer, it is important for them to gain the power to analyze and utilize and the data to gain business insights and make decisions. Pandas + Python is a powerful combination that will help your child understand the foundation of Data Science and explore an exciting field.
Discover a wide range of important fundamental topics in computer science such as binary, encryption, networking, and more. This class is a great step for learning more about system and architectural aspects of computers. Furthermore, this class meets the requirements for the APCSP exam as defined by the College Board.
Unity is behind many of the most popular games such as Crossy Road, Among Us, Angry Birds, and a lot more. Moreover, it not only is well-suited for both 2D and 3D games but also has become a powerful tool for VR and AR development. This live online Unity class teaches students the core techniques of developing both 2D and 3D games in Unity.
This rigorous Java class introduces students to software engineering and object-oriented programming and design using the Java programming language. This curriculum covers a broad range of topics, including the design of solutions to problems, the use of data structures to organize large sets of data, the development and implementation of algorithms to process data and discover new information, the analysis of potential solutions, and the ethical and social implications of computing systems. The class will also thoroughly prepare students for the AP CSA exams offered by the College Board.
Self-Guided Coding Options for Teens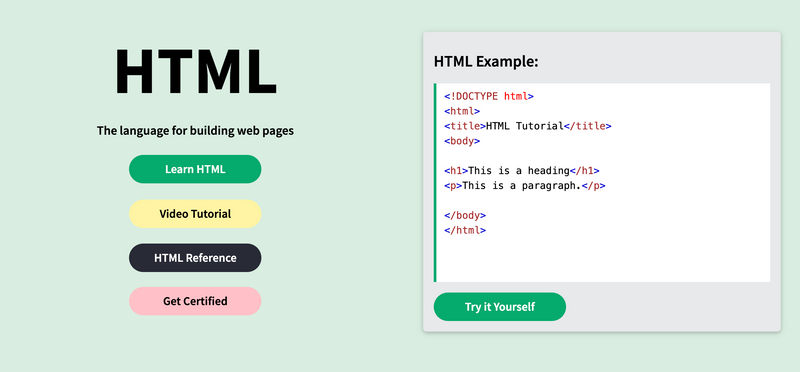 If your student prefers to learn on their own and can stay self-motivated, there are also coding books for teens. Or your student could use the interactive W3Schools platform to teach themselves to code. Often times, these educational devices are a wonderful way to supplement online classes.
Enjoy Coding for 13 Year Olds
Now you know all about coding for teens and middle school students! Up next, encourage your student to jump right into coding with a fun tutorial on how to make a virtual pet in Scratch or making a frogger game.