The greatest gift you can give this holiday season is not the latest game console or tech gadget - it's the gift of learning. Instead of buying your loved one games or tech, enable him or her to create future games and tech! Give your loved ones educational toys and gifts for kids and teens.
This article will focus on STEM related gifts for all genders. STEM is an acronym for science, technology, engineering, and math. All gifts listed are less than $120, many of them less than $75! For simplicity, we round prices to the nearest whole dollar not including shipping and links to the gifts will be via Amazon unless the product is not offered there. There are thousands of potential gifts out there and Create & Learn identified these as unique and creative gifts that will impress any child! With your gift, your loved one will learn skills and concepts that could translate to a fulfilling career in STEM.
Explore the Best Educational Gifts for All Ages
In kindergarten students learn how to count and add. By high school, students may be taking college level calculus and physics courses. While STEM learning differs greatly from kindergarten to high school, there are still gifts that can appeal to all ages. Here are some examples!
The best way to learn STEM is in a live small group with a highly qualified and passionate instructor. Create & Learn is an award-winning online education platform founded by Silicon Valley veterans where any student can get hands-on experience with today's most cutting-edge technologies. There are courses for all ages, levels, and interests - everything from drag-and-drop game programming and Minecraft modding, to mobile apps, robotics, graphic design, and data science! Many courses have free trial courses. There's truly something for everyone from preschool to pre-college!
Price: Any dollar amount you prefer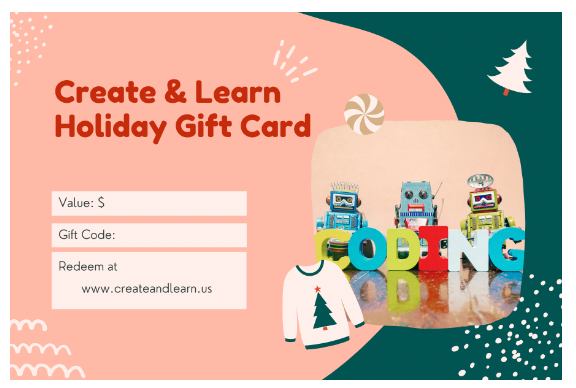 If you search "LEGO college essay" on Google, you will find a lot of results! A 2003 journal study proved that playing with LEGOs in childhood led to higher math scores later on. LEGOs instill a builder's mentality in those who play with them. It's powerful to see something start from an idea and turn into something tangible - sounds a lot like engineering! For older loved ones, LEGOs are also a great gateway into the world of robotics. LEGO robots are a lot easier to get started with since they don't require tools.
Price: Basic LEGO kits start as low as $5. The LEGO Boost robotics kit is $185 on Amazon.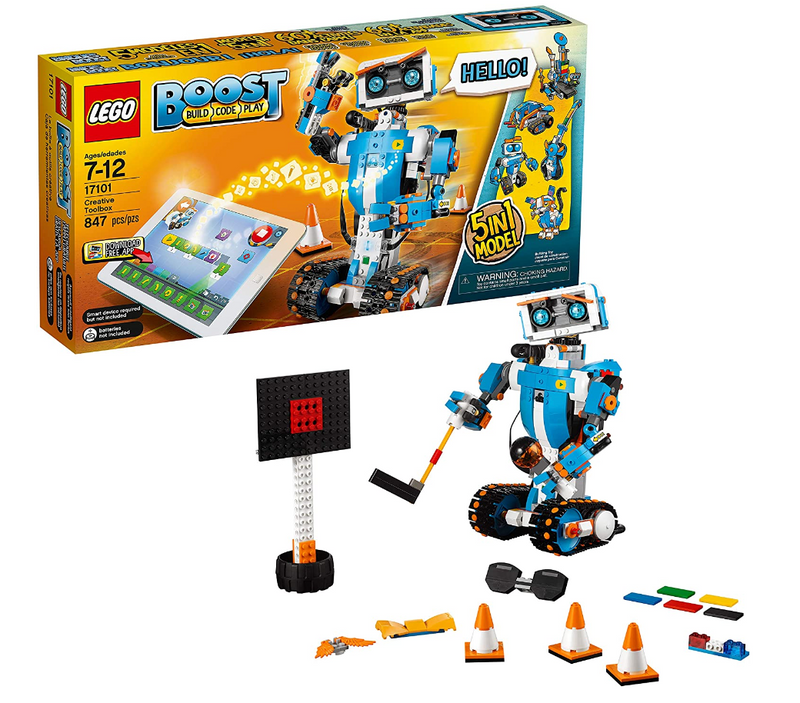 3. STEM Board Games
Who doesn't love a chill game night?! You and the rest of your family and friends can join in on the STEM learning action with a STEM board game. These board games instill programming concepts that can translate away from the game. It doesn't even feel like learning! There are STEM board games for all ages!
Younger children:
Older children: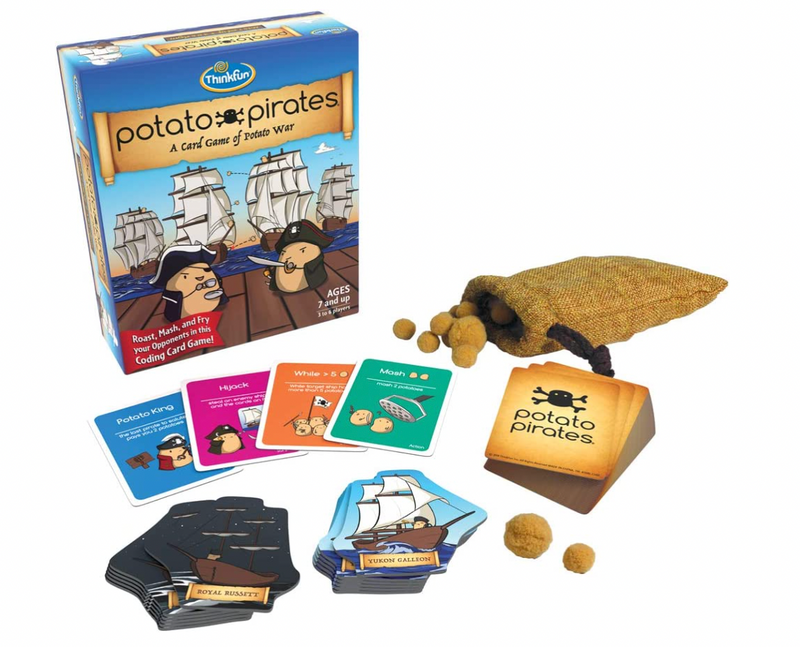 Explore the Best Educational Toys for Ages 5-7
STEM education starts at an early age. Jumpstart your loved one's interest in STEM with these creative gifts intended for younger children!
4. Osmo Coding Kit
Does your loved one like playing with blocks or tiles? Does your loved one also like to play tablet games? Then the Osmo Coding Kit would be a great gift! This kit is like drag and drop programming but with actual small blocks. The blocks connect together to create programs. These blocks connect to the Osmo app, available on iPad or Amazon Fire tablet. The Osmo app contains games and challenges that utilize the programs from the blocks.
Price: Osmo Coding Starter Kit for iPad - Usually $100 but on sale as of time of publish for $51. Osmo Coding Start Kit for Amazon Fire tablet - Usually $100 but on sale as of time of publish for $80.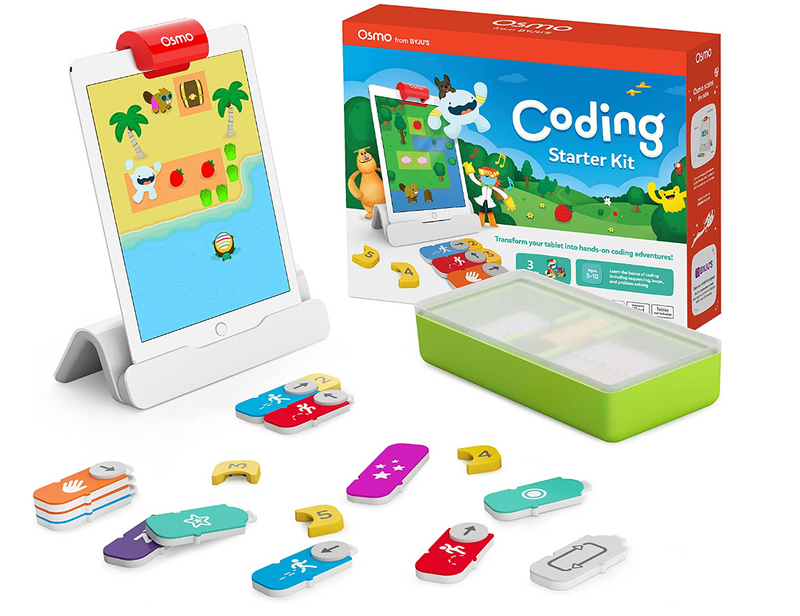 For guided beginner-friendly coding education for littles, join Create & Learn's live online, expert-led Scratch Junior class:
This a-maze-ing gift is great for kids who enjoy mazes! With this toy, your loved one can build his or her custom maze. The maze consists of cardboard and plastic components, including a cheese to mark the goal. Once the maze is created, your loved one can then program the mouse to navigate through the maze. Your loved one can use cards to develop the algorithm then push the sequence of buttons on the mouse to program it!
Price: Usually $60 but on sale as of time of publish for $52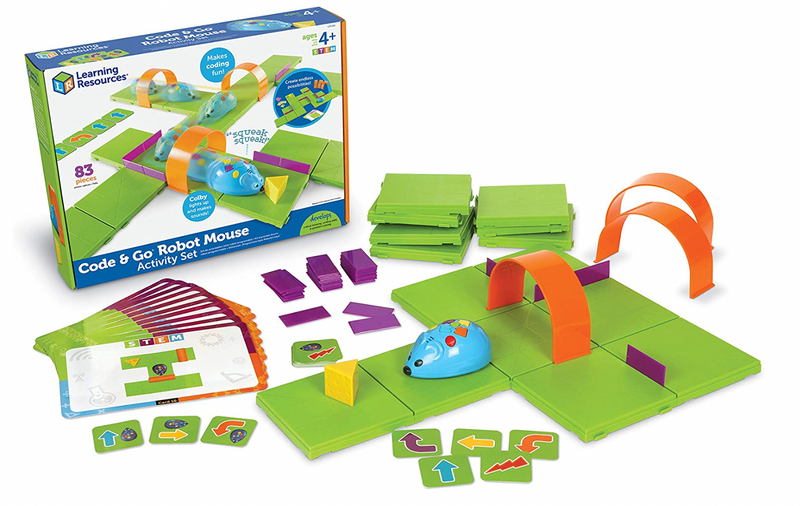 For more learning with robots, join Create & Learn's live online Junior Robotics class led by an expert:
This gift, great for ages 7 and older, is a fun way to learn about marine biology and underwater archaeology. Kids work with a hammer and chisel like a real researcher and uncover the sea creatures hidden in the plaster! Dive into the undersea world and learn about fascinating ocean animals and the captivating field of underwater archaeology. Be sure to supervise your child's play as this kit contains functional sharp edges or points.
Price: $9.95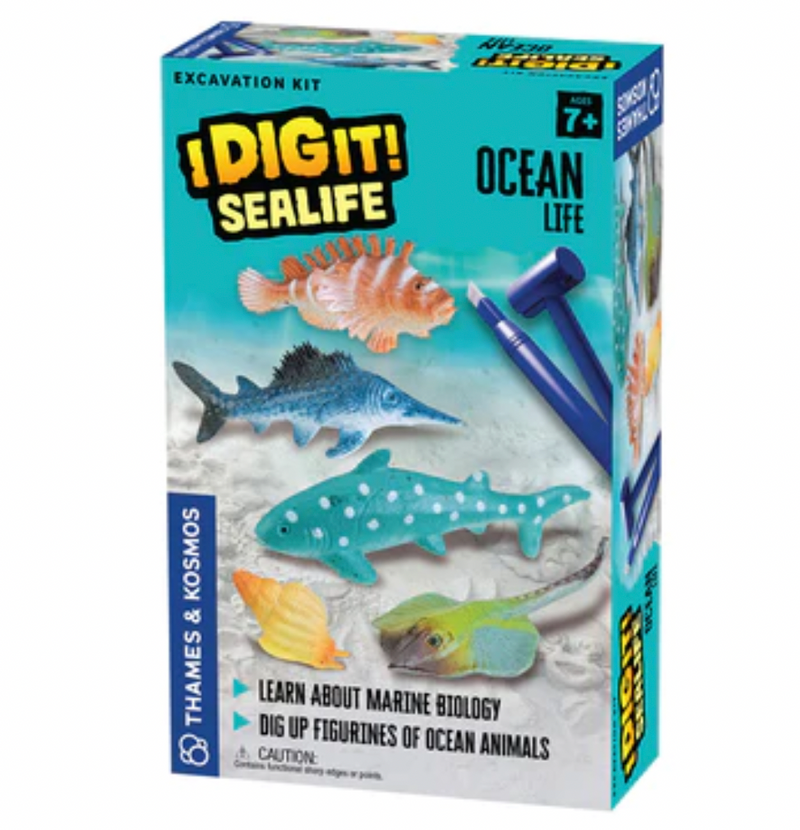 The Minerals Rock! kit holds 24 assorted mineral specimens individually packed in special boxes. Each mineral comes with a diamond-shaped plastic storage box and a full-color manual describing the science and cultural significance of each mineral. Kids will enjoy having all 12 types of minerals in their collection: amethyst, aventurine, blue quartz, desert rose, fuchsite, obsidian, picture jasper, quartz, red jasper, rose quartz, snowflake obsidian, and sodalite.
Price: $79.99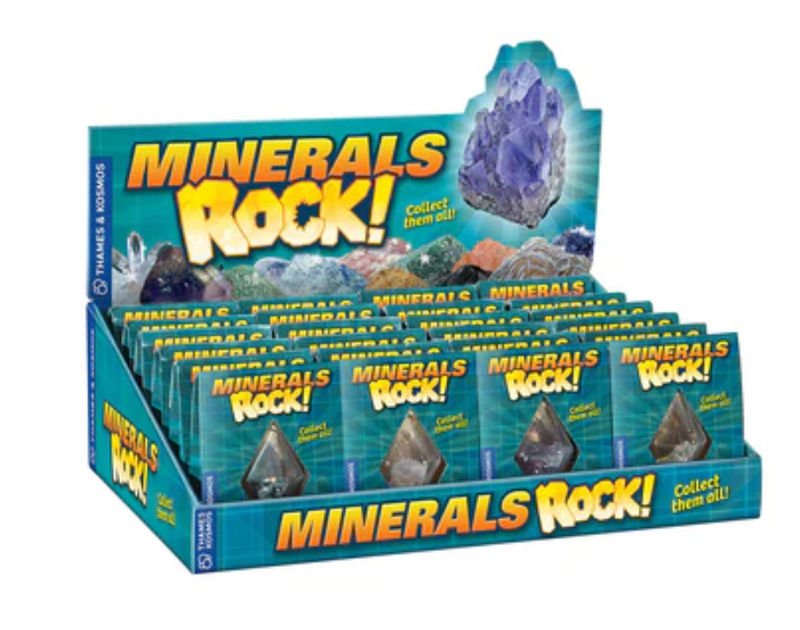 Get the Best Educational Toys for 8-12 Year Olds
These gift ideas appeal to a broad range of ages, not just 8-12 year olds. Your loved one will enjoy these gifts regardless of their experience in STEM. The possibilities are endless!
8. Micro:Bit
Has your loved one ever wanted to learn how a computer works? A Micro:Bit is a small programmable device that has 25 LED lights, two pressable buttons, and a wide variety of sensors. A Micro Bit can be programmed using Scratch. One can program the Micro:Bit's LED lights to change based on the inputs (either buttons or sensors). Programming Micro:Bit sensors is a great introduction to robotics since robots rely a lot on sensors. If your loved one wants to explore more with Micro Bit with a live instructor then Create & Learn offers a Micro:Bit course!
Price: Micro:bit BBC go - $32 on Amazon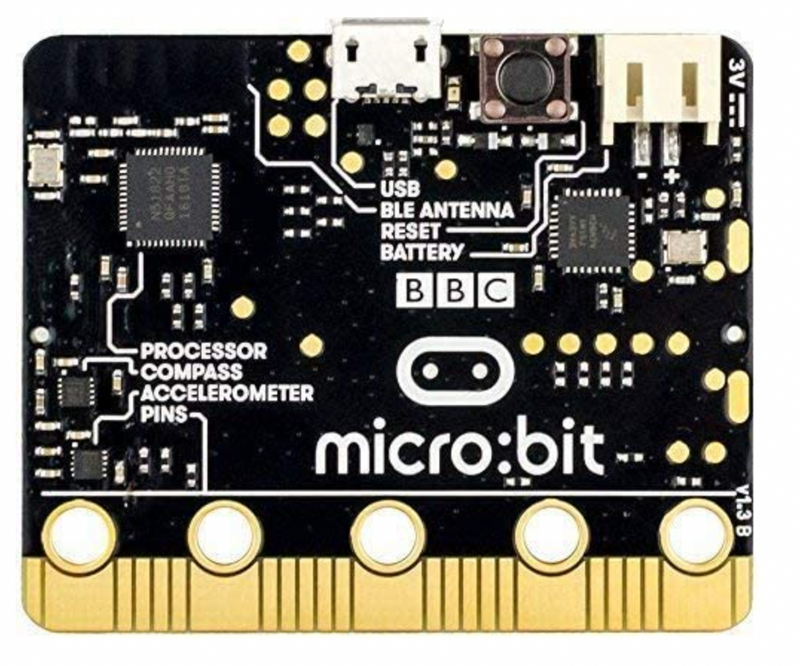 9. Snap Circuits
This is another great gift for any loved one interested in hardware or robotics! A Snap Circuit is a great introduction to how electronics work. Instead of using actual electronic components which can be dangerous and fragile, Snap Circuits use plastic magnets to connect electronic components together. No tools or real wires! Examples of electronic components are switches, fans, light bulbs, and batteries. The kits come with a project book too! Create & Learn also hosts free kids events for learning and building with Snap Circuits a few times a year. Check out this page to see if there's an upcoming lesson!
Price: Snap Circuits Exploration Kit - $40 on Amazon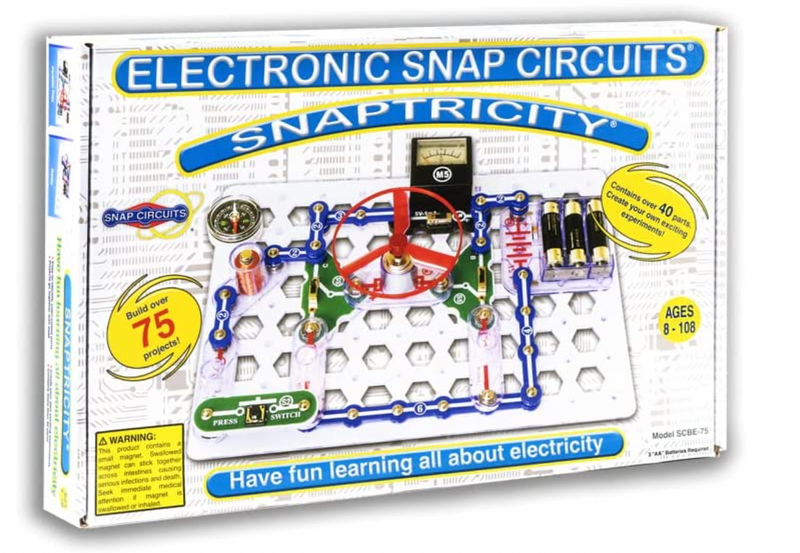 This is a great gift for your budding artist! Did you know Leonardo da Vinci was not just a talented artist, but also an engineer? Your loved one can also combine art and engineering with Artie 3000, an easy to program robot that can draw multi colored designs. Artie 3000 is programmed by plugging it into your computer. Your loved one can program it with drag and drop blocks, Python or JavaScript!
Price: Usually $70, on sale as of time of publish for $50 on Amazon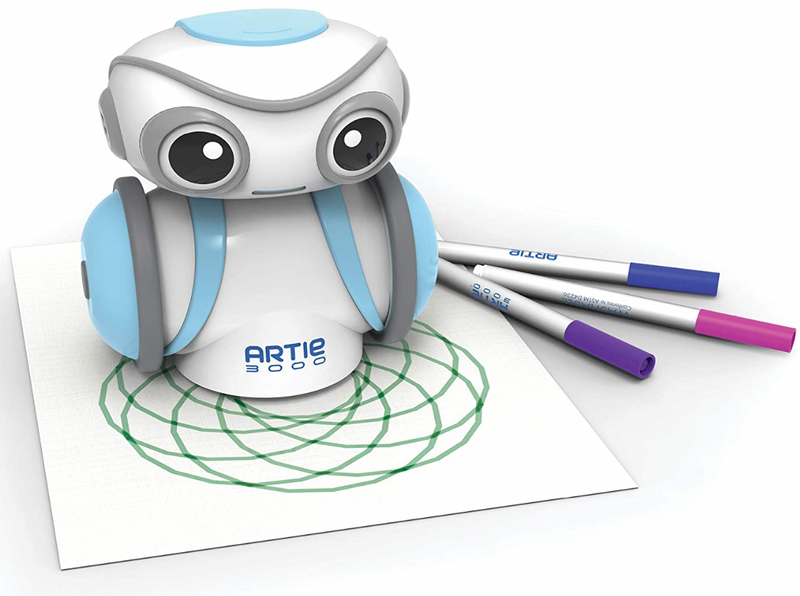 Another great gift for artistically minded loved ones! ImagiCharm is a programmable LED keychain where one can program how the lights on the keychain light up! The lights can be programmed using Python. The lights are multicolor and can animate designs. There's also a moderated community where users can share their designs!
Price: $100 on Amazon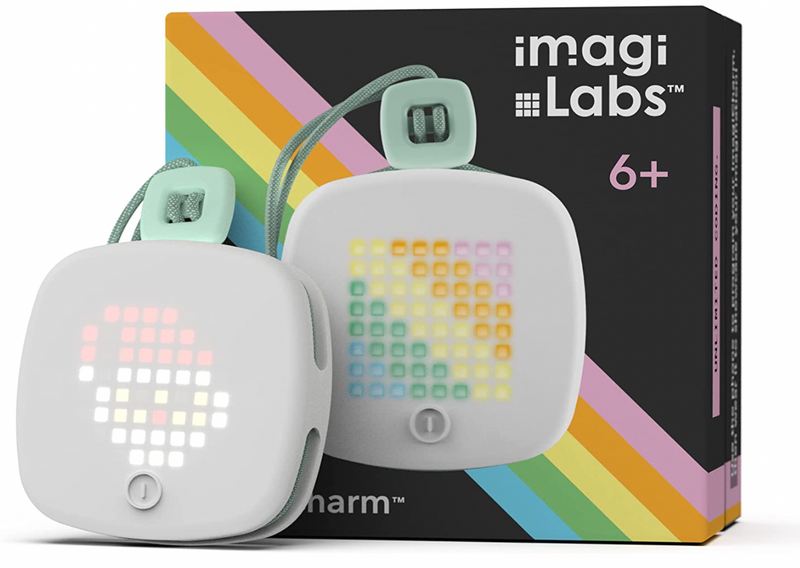 BrainBox is a fun memory and observation card game. The game helps kids learn about the natural world around them while also developing the cognitive skills of observation and memory recall, foundations of life-long learning.
This animal edition of the game features polar bears, pumas, tapirs, tigers and many more. BrainBox Animals contains 54 game cards, each card with individual species and details of where and how they live, along with hand-drawn illustrations bringing each animal to life.
Price: $15.41 on Amazon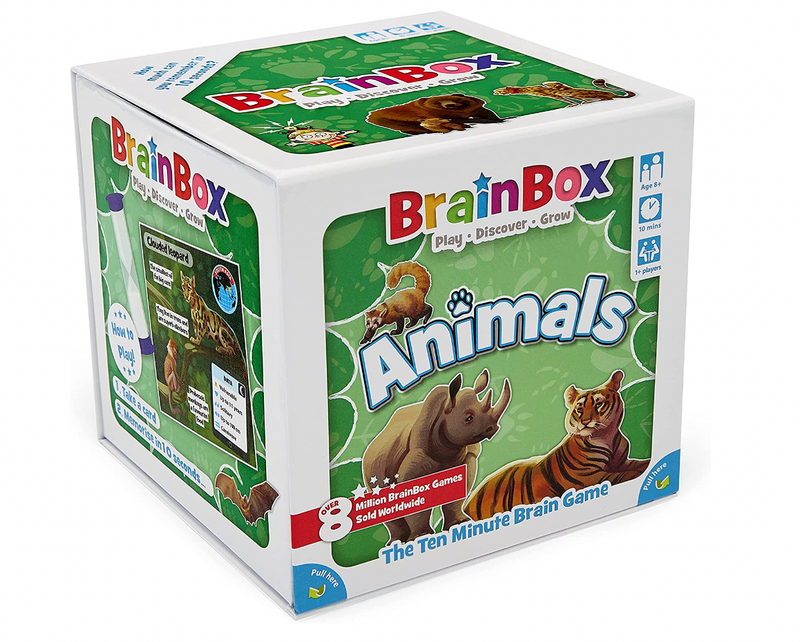 Best for ages 10+, this kit empowers kids to grow dozens of dazzling crystals. Children will be able conduct 13 illuminating experiments with this classic science kit. Experiment with four chemically different crystals each with different properties, including potassium alum crystals that form regular octahedrons, rapidly growing sodium sulfate crystals, long needle-shaped sodium acetate crystals, and plaster which is made from gypsum crystals. This kit is thoroughly tested and safe: Over one million units of this kit have sold worldwide. A full-color, 32-page experiment manual guides your child's experiments in crystal chemistry and Earth science.
Price: $34.95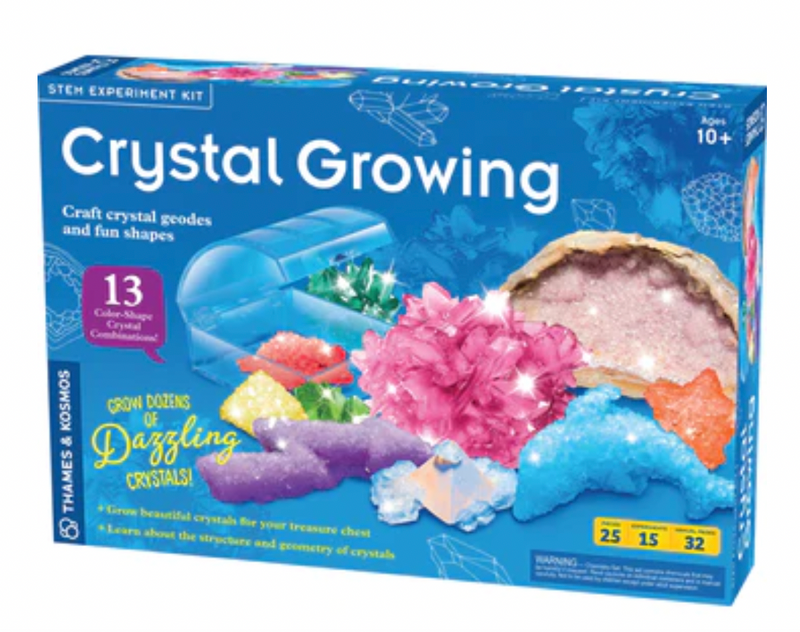 Shop the Best Educational Toys for 13+ Year Olds
These gifts are intended for more advanced loved ones. They are great for hobbyists or compliments to high school courses.
14. Arduino Starter Kit
An Arduino is a more advanced version of the Micro:Bit and Snap Circuit gifts from the previous section. An Arduino provides a more realistic circuit design experience since it does require basic tools like pliers and screwdrivers but is still easy to learn. Not ready for the official kit? There are also Arduino simulators and the same code from the simulator works for the official kit. Create & Learn offers a Smart Devices course that provides a great introduction to Arduino development!
Price: Official Arduino Starter kit - $112 on Amazon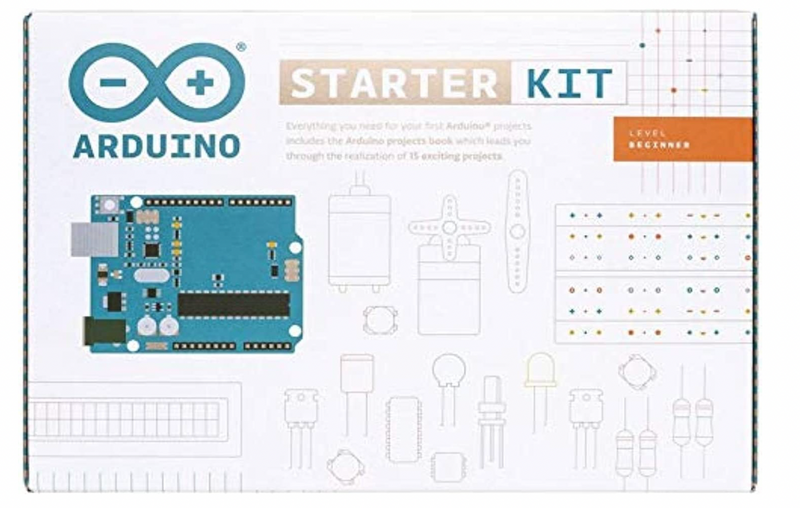 15. Elegoo Arduino kits
If your loved one is already experienced with Arduinos and wants to take his or her projects to the next level then check out the Elegoo Arduino Project Kits. These kits provide the parts to extend a basic Arduino project into a car or walking robot. These kits unlock a world of new possibilities for an Arduino. Both kits connect to Elegoo phone apps where you can use the phone like a remote control!
Price: Elegoo Smart Robot Car Kit - $80 on Amazon, Elegoo Penguin Biped Robot Kit - $50 on Amazon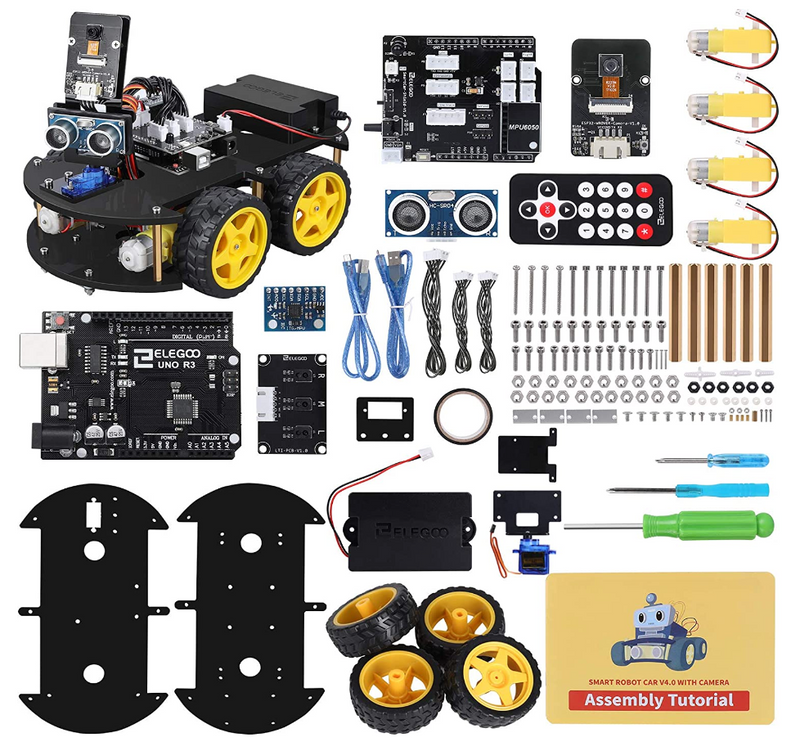 Bonus. Bioengineering Starter Kit
Your loved one has the potential to save millions of lives. The drugs and vaccines of the future start in bioengineering labs. A genetic engineering starter kit would be a great way to complement your loved one's interest in biology, chemistry, and technology. Using these kits, your loved one can perform tasks such as separating DNA and growing cells from home! If your loved one wants to continue to explore the intersection between biology and technology then Create & Learn offers a Computational Biology course!
Price: Thames & Kosmos Genetics & DNA Lab - Usually $32 on Amazon, on sale as of time of publish for $29, Amino Labs Zero to Geneitc Engineering Hero Ch 1-4 Home Starter Pack - $92 on Amino Labs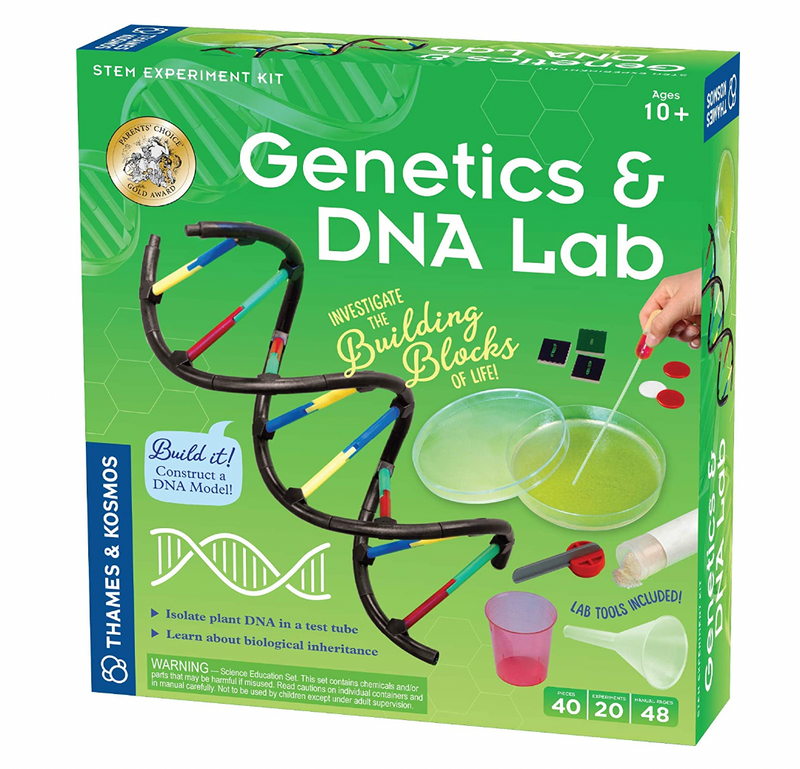 Enjoy Educational Gifts and Toys That Kids Will Love
Give the gift of learning this holiday season! No matter what age you're giving for, you can provide a unique learning experience for your loved one. Even if you're not a fan of any of these recommendations, hopefully this can expand your horizons for what is possible for a STEM gift. Whether it be a Create & Learn class, a board game, or engineering kit, your gift can unlock your loved one's hidden STEM potential! Still looking for more gift ideas? Check out coding gifts for teens.
Written by Brandon Lim, a Create & Learn instructor and curriculum developer. Brandon also works full-time as a software engineer and holds a BS in Computer Science from Johns Hopkins University. Brandon has experience teaching coding to students of all ages from elementary school to college and is excited to share his deep knowledge and relentless passion for coding with the next generation of technology leaders.