Introduce a Girl to Engineering Day is coming up in February. To make sure you're prepared, read all about the holiday and the best ways for you to get involved. Plus, discover a few free ways to participate!
According to the latest STEM stats, 27% of all STEM workers identify as women. And in some STEM sectors, such as life sciences and math, women represent 47% and 46% of all workers in that sector. Improving STEM's gender diversity continues to be very important.
What is Introduce a Girl to Engineering Day?
This is a holiday when organizations, partners, and teachers show girls how to get involved with engineering. Role models from diverse models encourage girls to learn engineering skills and show what career paths they can choose. Many girls have a role model or mentor that helped them get started in engineering.
When is Introduce a Girl to Engineering Day?
Introduce a Girl to Engineering Day is February 24, 2022. It is part of Engineers Week, which goes from Feb 20 - 26. This is an annual event.
Why do we celebrate Engineers Week?
We celebrate Engineers Week to foster the next generation of engineers. Educators and organizations come together to provide resources for school age students. A theme of the week is to increase interest in engineering subjects, promote amazing engineering feats in our society, and encourage students to consider engineering careers
Why is Introduce a Girl to Engineering Day important?
Introduce a Girl to Engineering Day is important to make sure girls feel supported as they explore different engineering fields. It's a special day to show girls the different ways to get involved. Organizations bring in women mentors and highlight where women engineers have made an impact.
Fun ways to celebrate Introduce a Girl to Engineering Day
Let's explore games, challenges and more ways to celebrate!
1. Take a free online coding class
Create & Learn offers many free classes. Checkout our free Scratch Ninja class where your student will build a cool project. Or our free Data Science class where your kid will learn the insights of data. In our free Python class, students transition from block coding to written code. Browse all the classes we offer here.
2. Make a social impact project with free coding lessons
We are very excited to announce our partnership with the Meta Engineer for the Week program. When students join this free program, they will receive more than 15-hours of virtual instruction with an expert teacher as they learn Scratch and game design. Then, they will put their skills towards a final project focused on a social issue. Join here.
3. Enjoy a free kids computer science event
At Create & Learn we offer many fun computer science events! On Jan 7 at 7pm EST, listen to a NASA expert describe what it's like to control a spacecraft. On Feb 4 at 7pm EST, hear an oceanographer with the Goddard Space Center share what you can learn about the ocean from space. On Mar 4 at 7pm EST, a planetary scientist will share insights on the planets and moons in our solar system. You won't want to miss these speakers!
4. Try a beginner-friendly Scratch tutorial
Our blog is filled with Scratch tutorials perfect for beginners. Here are some we recommend:
Check out even more Scratch projects here.
5. Publish your work
Be proud of what you've made! Once you've created a coding project you can share it right on your Create & Learn student profile for a chance to be featured in our Student Projects gallery! This library is also a great place to get inspiration for your next project.
Enjoy Introduce a Girl to Engineering Day
In this post you learned about Introduce a Girl to Engineering Day and many ways you can get involved and celebrate! Our Scratch classes are a great way for beginners to start coding. Up next read all about famous women in computer science.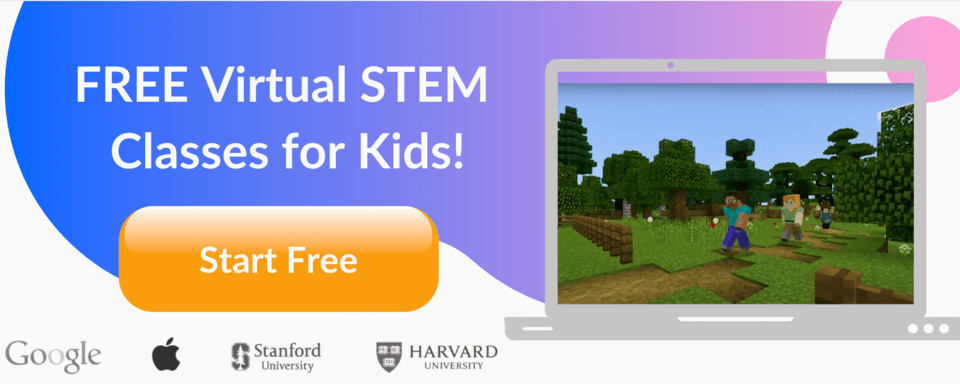 Written by Sophie Andrews, a Create & Learn instructor. Sophie Andrews is a student at Stanford University studying Math andComputational Sciences. She loves teaching and is a teaching assistant for Stanford's introductory computer science classes. Her work focuses on data science. Last year she built the online National Vote Trackers for The Cook Political Report, and she currently leads the Data Team at The Stanford Daily. She's also interned with the FCC and the National Renewable Energy Lab.