Having your child learn through something they love is the best way to help them to retain information. In a tech-driven world, it is important for your child to learn the fundamentals of programming, game design, and game development. This will give them a leg up in the workforce, on college applications, and help them land internships.
Video game classes and camps are also great for parents who fear their child may be spending too much time gaming. Through these classes, your child is actually learning valuable skills through their video game journey. So today, we'll share some of the best video game classes and camps for kids and teens!
Discover Some of The Best Video Game Classes and Camps
What makes a class truly great is the amount of fun a child can have and the information they are learning and retaining. All of these classes have a tried-and-true curriculum that was specifically designed with kids and teens in mind. Each class in this list will be targeted to a certain age group based on the information learned. You may think game development for kids is out of the question, but with these classes, your child can develop their very own games!
This live online class is designed for beginner coders to get a great foundation in programming, that will set students up for more complex game programming languages in the future. During class, students develop not only computational skills, but also creativity, and critical thinking. It is not a lecture-based class, but rather an interactive setting that has a highly qualified teacher lead children through coding awesome animations, games, and projects. Games that can be made with Scratch range from Pacman to pong and beyond.
Best for: Younger children who want to learn how to develop games.
Grade levels: 2-5
Want your child to learn about engineering and computer science? Then this is the class for you! Redstone is an extremely powerful element in Minecraft that allows kids to build electrical circuits and sophisticated machinery. By the end of the course, your child will learn all about Redstone engineering and how it relates to the real world through engineering and computer science.
Best for: Young children who love to build and tinker with things.
Grade levels: 2-5
This class is for young children who have little coding experience already such as some experience with Scratch coding. In this fun live online class, students will have a chance to solve puzzles, and build, and create games with a coding feature right inside Minecraft Education Edition! This class was even featured by Microsoft on their Minecraft Education website. This is the perfect class to introduce young children to learning essential computer science skills through their favorite game.
Best for: Kids who love Minecraft.
Grade levels: 2-5
Build Pokémon games and customize them in all sorts of creative ways! During this fun live online class, an expert teacher guides students through exciting challenges such as how to customize their Pokémon, how to use camera features to catch Pokémon, and other awesome skills to tailor their game-building experience. Create your own Pokémon virtual pet and keep it healthy and happy; Get ready to cast your Pokéball as you make and conquer the Catch the Pokémon Game; design a dynamic functional game of two-player Pokémon soccer; and try to build the tallest Pokémon pyramid possible in the Pokémon Circus Game.
Best for: Kids who love Pokemon.
Grade levels: 2-6
‌This class sure is a throwback! In these live online sessions, your child will learn how to create a retro-style arcade game using MakeCode Arcade. Each class builds off of the last until your child learns everything they need to know about programming. MakeCode uses class block-style programming and was made by Microsoft, who is not just known for Windows, but for creating C#(An advanced programming language used across the globe). Give your child a head start with this awesome class!
Best for: Learning how to create game maps.
Grade levels: 3-10
Does your child love Roblox, or the thought of creating their own unique games? In this fun live virtual class students will learn the foundational coding skills to create their own games in Roblox, the popular gaming platform with over 40 million games! This first-in-kind class is designed for students to become equipped with foundational Roblox coding skills without having to use the standard and very complicated game development tool most commonly used for Roblox, Lua. Make a cool dodgeball game, multiplayer games, and even a game modeled after the highly popular infinity run game where players must turn, dodge, and jump to avoid obstacles and gain points!
Best for: Making games fast in Roblox
Grade levels: 5-9
Learn to code games, stories and cool buildings to life in Minecraft! This Minecraft class will teach your child critical coding concepts: they will learn functions, loops, variables, and much more. As your child progresses, they will gain plenty of experience coding different projects and games right inside Minecraft: their code will spawn their favorite creatures, build cool structures, and create games to challenge others. This is a perfect class to take when your child has grown out of coding with Scratch, as it expands on already learned block-based coding.
Best for: Learning the basics of Object Oriented Programming.
Grade levels: 5-9
Roblox Studio is a great next step after mastering block-based programming. If your child loves Roblox, then they will feel right at home in this live online course. You may think that Roblox is a waste of time, but it is the perfect vessel to go from playing to learning and creating. In this class, students will learn how to use a 3D design tool while coding with Lua. Students even find out how to build multiplayer games so they can invite their friends to play their games together
Best for: Teens who love Roblox and have some previous coding experience
Grade levels: 6-12
This class is perfect for students who have experience making Roblox games and want more of a challenge. In these live online sessions, students will learn how to build complex Roblox games such as "Welcome to My Farm" and "Busy Restaurant", and reinforce the Roblox coding knowledge they already have. This class expands on additional features, such as module script, that students might not know even if they have progressed through the intermediate level.
Best for: Learning how ModuleScript functions.
Grade levels: 6-12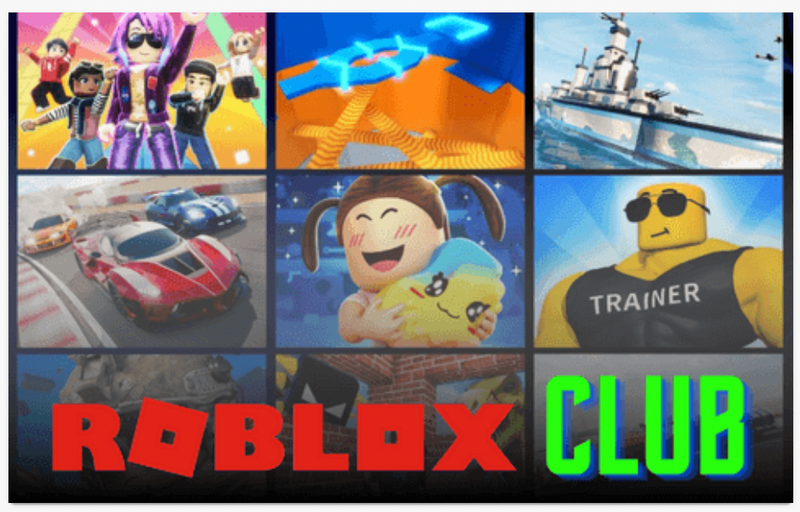 Python is one of the most popular programming languages ever created. This course uses Pygame, an awesome Python library that allows you to create fascinating 2D games. Many independent developers look to Pygame as a popular engine of choice and for good reason. It is super powerful and amazingly easy to learn. Throughout the class, your child will learn to make an entire fully functional Space Mission game, and it only takes two 90-minute sessions.
Best for: Students interested in 2D game development.
Grade levels: 5-12
Unity is one of the most popular game engines in the world and has helped create some of the best games out there. This class is specifically designed for teens and preteens with intermediate programming experience, and a passion for game development. In this class, students will learn how to build basic 2D and 3D games from scratch and much more. If your child wants to make sophisticated games like Among Us and Angry Birds they have to check out this course.
Best for: Learning game development physics such as mesh renders, colliders, rigidbody, and animations.
Grade levels: 6-12
This is an on-demand video SkillShare course designed for beginners that are looking to learn how to use Unreal Engine 5. If you have not heard of Unreal Engine you probably have heard of games made with it such as Fortnite, ARK: Survival, and Street Fighter V. By the end of this course you will be able to confidently create your very own optimized gaming environment completely from scratch.
Best for: Learning how to design powerful 3D games with state-of-the-art graphics.
Grade levels: 11+
Explore Video Game Resources for Kids and Teens
Maybe classes are not your child's cup of tea, and your student prefers learning at their own pace, or likes to supplement their classwork with additional fun challenges and practice activities. Do not fret, as we have a list of resources that can get you started with video game development!
Join the Best Video Game Classes and Camps
Now you know some of the best video game classes and camps available! To explore more game-based programming check out the best coding platforms for kids.
Written by Create & Learn instructor Gabrielle Cindric. Gabrielle is a Computer Science student by day and a STEM instructor by night. In her free time, she enjoys playing video games and hanging out with her poodle Bailey and cat Asphalt.