Do you want to create stunning artwork with the most intuitive app? In this blog we will share the tips and tricks creative professionals use in Procreate, so you can make your own ideas come to life! Not only will it make creating beautiful artworks a breeze, but also learning how to use Procreate can help you add dimension and depth to your creations.
If you want to jump right into creating awesome digital designs, check out all sorts of Procreate classes from our partner, CalColor Academy, the largest professional art school in Silicon Valley such as character design, creating imaginary worlds, and more. Or get live guidance from an expert in our live online Budding Artist class for younger students (Grades 1-4), and our Canva design class (Grades 3+) - designed by experts from Google, Stanford, and MIT:
Discover Procreate tips and tricks for beginners
Procreate has made it easier than ever to create professional looking designs quickly and easily. Whether you're just learning or have been using it for a while, this tutorial will go over the essential and basic tips and tricks for Procreate to help you elevate your design.
1. Use Quickline for Straight, Continuous Lines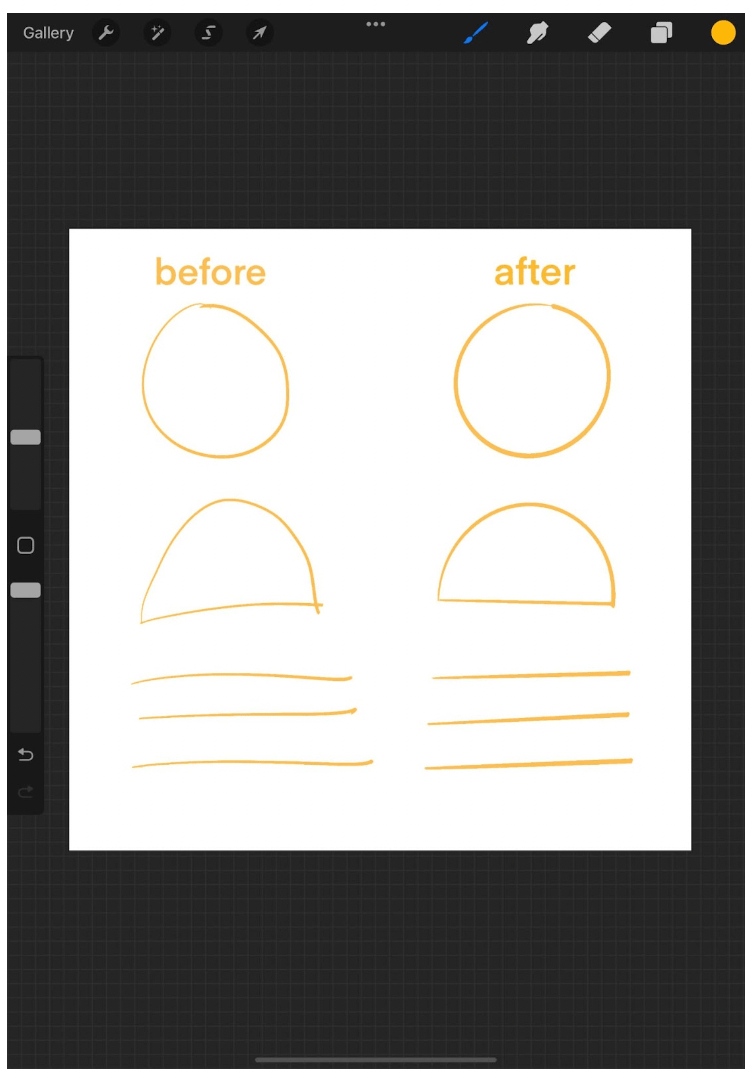 This tool is so helpful to people who have difficulties drawing straight lines. Simply draw a line, curve or circle and hold your Apple pencil on the screen once you are done. The app will then perfect or "stabilize" the lines you have drawn.
2. Use Layers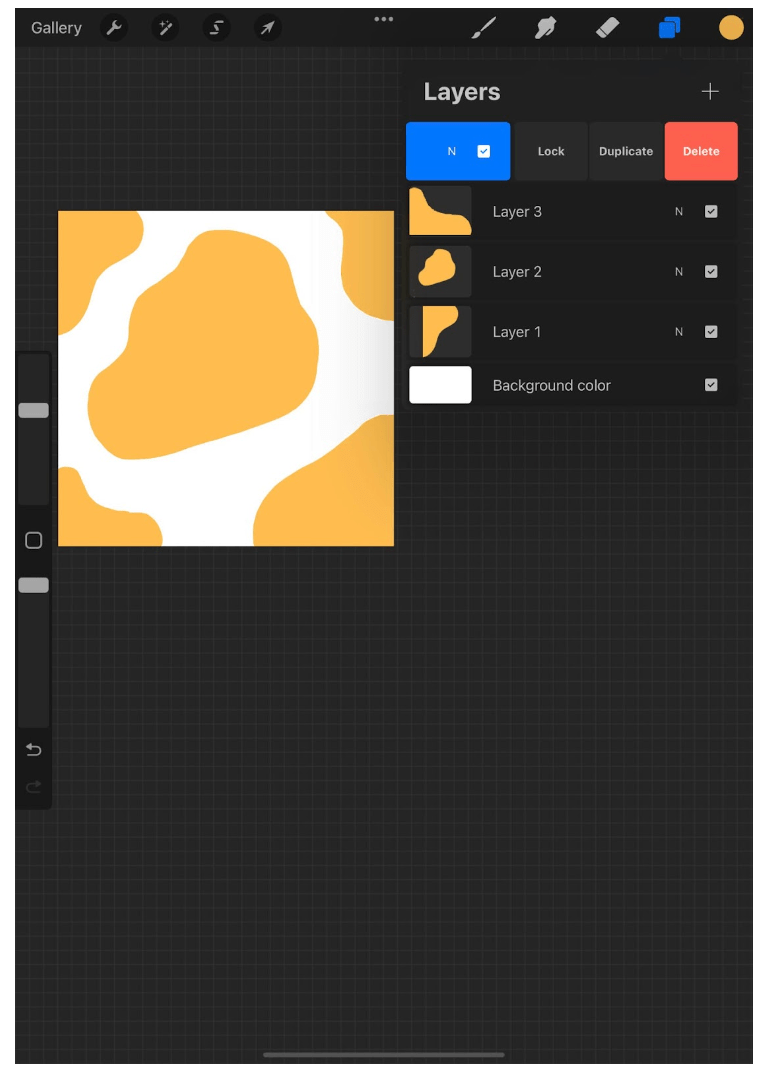 Layers can add a level of professionalism to your art and can help you stay organized by being able to edit certain details later without it impacting every part of your artwork. To add a layer press the "+" sign right next to the layers panel. You can also access other options for a layer such as delete, lock and duplicate by swiping left on the layer you want to manipulate.
3. Use Blend Modes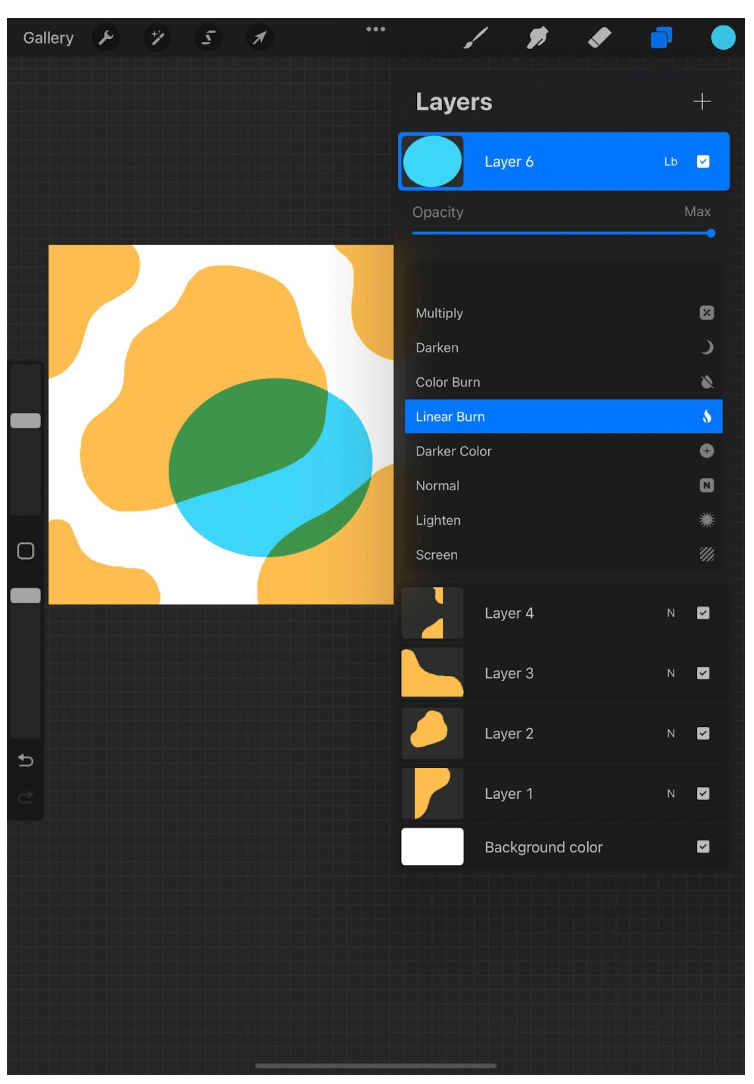 There are tools within each layer that you can use so the different shapes, objects, and textures on each layer can interact with each other in different ways. We call these blend modes. In each layer, you can access blend modes by pressing the "n". "N" or normal mode is the default blend mode for all layers. You will then see different blending modes such as darken, lighten, control layer opacity and much more. Clicking on them will show a preview of how the layer will interact under that new mode.
4. Take Advantage of Alpha Lock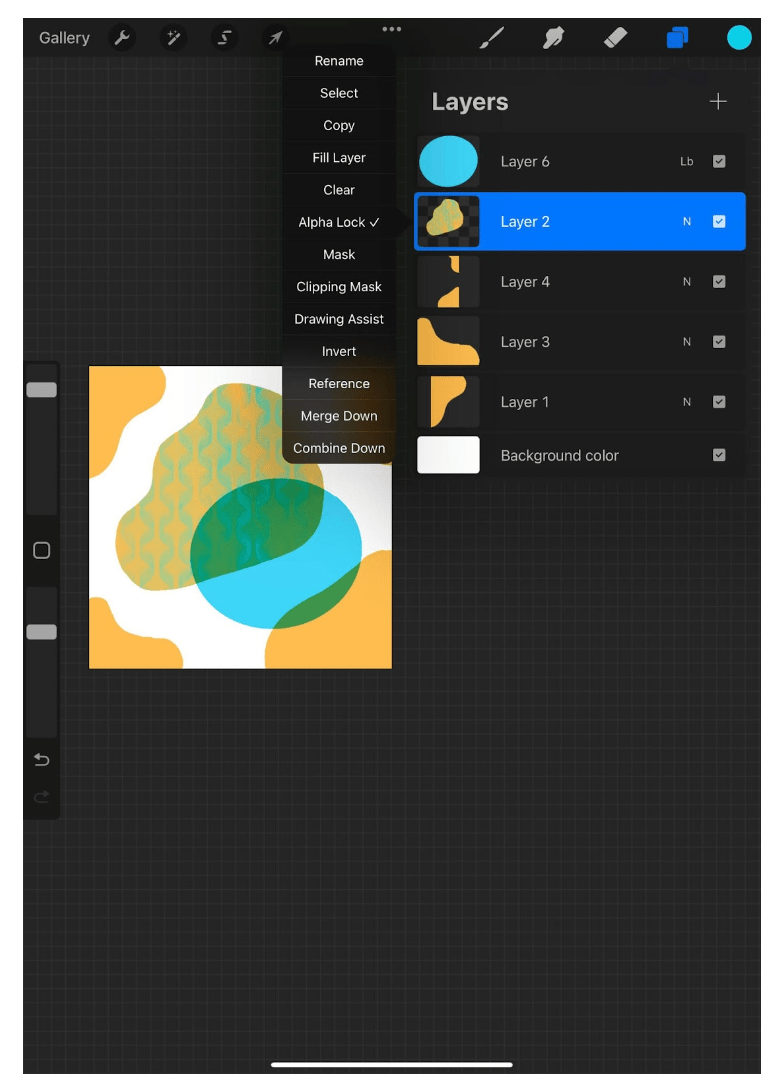 This option is helpful when you want to draw shadows, highlights, and patterns without coloring outside the lines already drawn. Once you have drawn on a layer, tap on the image of the layer you would like to add more details to and select "alpha lock" on the layer. Once "locked" any details you add will stay within the boundaries of your original image.
5. Try Clipping Masks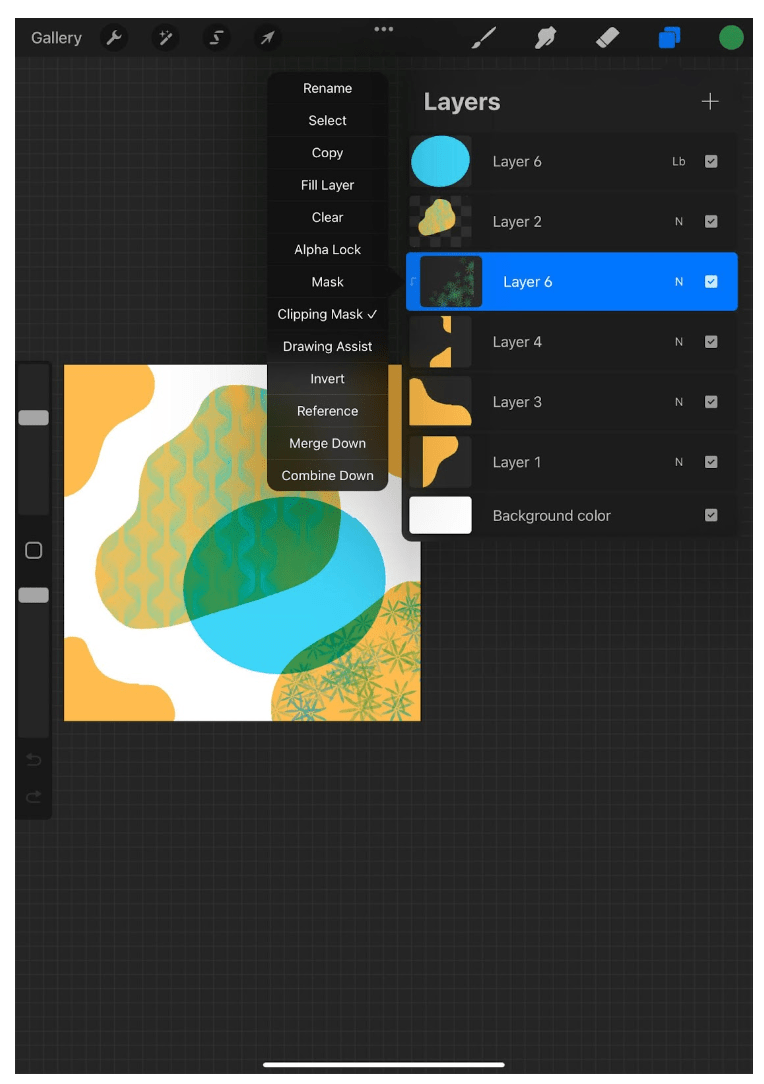 Clipping masks are like an alpha lock but with some key differences. First off, you will be on a new layer! So you will not be impacting your original layer. Add a new layer on top of the layer you want to work on. Select the new layer by tapping on its image and select "clipping mask". This will "mask" the below image. All new details will be added in the boundaries of the shape below.
Use your new Procreate tips and tricks for beginners
These are some of the many tools Procreate has to offer. It can get overwhelming memorizing what tools do what but with lots of practice and repetition , you'll be using these tools like a breeze. Get familiar with them by playing around with the different tools while making your own projects. If you feel frustrated, take a break or just doodle for the sake of moving your pencil. Art and this learning process should be fun!
Up next, learn even more about graphic design, and build on your Procreate skills with a fun live online class. Explore Procreate classes from our partner, CalColor Academy, the largest professional art school in Silicon Valley such as character design, creating imaginary worlds, and more. Or join our fun digital design class, led live by an expert, to make cool posters, cards, videos, and more.
Written by Ashley Velasquez. As a visual learner growing up in the age of technology, she was fascinated by the graphics and videos that would dance on early computer screens. As she started pursuing Visual Communications in college, she found that design involved in translating information, ideas and opinions onto endless platforms.