San Francisco summer camps provide a fantastic opportunity for kids and teens to engage in enriching and memorable experiences outside of the traditional school setting. Camps can also help address the summer learning loss many student face over the break. So today, we've made it easy to explore camps for kids of all ages and abilities. The selection of camps below offers a wide range of activities and themes that cater to students with all sorts of interests for students in the Bay Area.
For instance, today we'll share some of the top STEM camps offering hands-on experiments and projects that ignite curiosity and critical thinking. We'll also reveal art and music camps that encourage creativity and artistic expression. While sports camps are included to provide an avenue for children to enhance their athletic abilities, learn teamwork, and foster a healthy and active lifestyle. With such a diverse array of summer camps in San Francisco available, you'll surely find the perfect match for your child, enabling them to learn, grow, and create lasting memories in a fun and supportive environment!
Discover The Best Summer Camps In San Francisco
Find the perfect Bay Area camp to help your student grow and have fun this summer. From anime and animation to tennis and coding, get lots of great ideas with these camps that have strong parent reviews, and a well-established history.
In-person; expert-led; art
Enjoy summer artistic fun at CalColor in-person week long camps! These award-winning camps immerse kids in art learning, clay and craft making, and culture and history exploring from 9am -4pm each day. Tailored by age (grades K-12) and designed for maximum fun and learning, the camps - from creative pencil shading to stop motion, board game design, and anime - build students' creative confidence and solid art skills.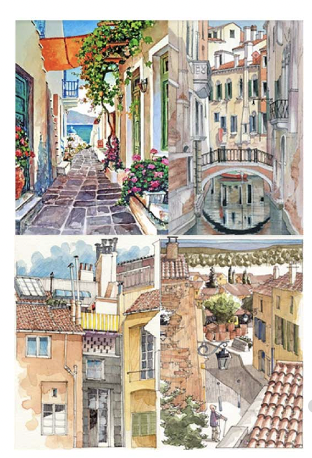 Live online; expert-led; computer science
Enjoy award-winning online computer science summer coding camps that employ project-based and inquiry-based learning. Designed by Google and Stanford experts, and taught by experienced US-based teachers live online, Create & Learn's summer coding camps have been recognized by HulaFrog and parents worldwide as the Most Loved Virtual STEM program and won the Best of ActivityHero Award. Choose from a wide range of 35+ incredible summer computer science camps to find the magic in technology. Students in grades K-12 can learn everything from beginner coding to game development (Roblox and Minecraft), and even advanced coding such as Python and Javascript and new technology such as ChatGPT! Get started with the most popular free beginner coding camp or explore a variety of free coding camp sessions:
In-person; expert-led; music
Talk about a summer camp that rocks: At this summer camp, bands will learn and perform their favorite songs as well as write and record their own original material! All skill levels welcome entering grades 2–9 are welcome. And campers can enroll for either Half-Day (10am-2pm) or Full-Days (10am-5pm). During camp, students will improve their music and valuable team work and creative skills as they make their own recording and music video from concept to completion. There's even an end-of-week performance for family and friends.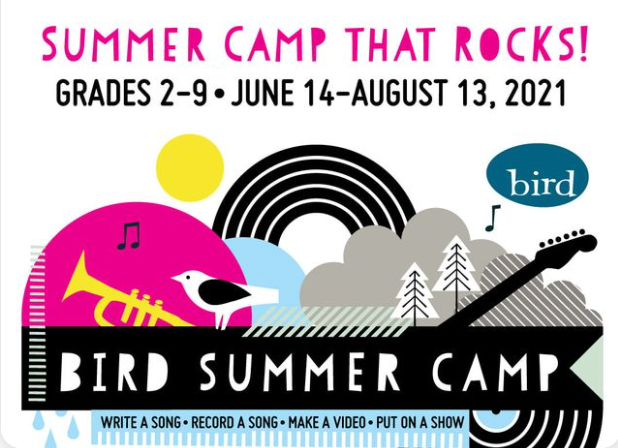 In-person; expert-led; science
Celsius & Beyond offers the San Francisco bay area's best science camps since 2007, which inspire kids to ask questions about the world around them and point them toward the tools they'll need to investigate. Youth in grades 1-9 can learn, grow, and play while exploring scientific concepts and skills in these summer camps. Scientist instructors bring their expertise and love of science to create fun, educational camps that foster curiosity and confidence. Camps run weeklong, and deep dives distill the greatest hits of college-level science courses into activities designed just for kids.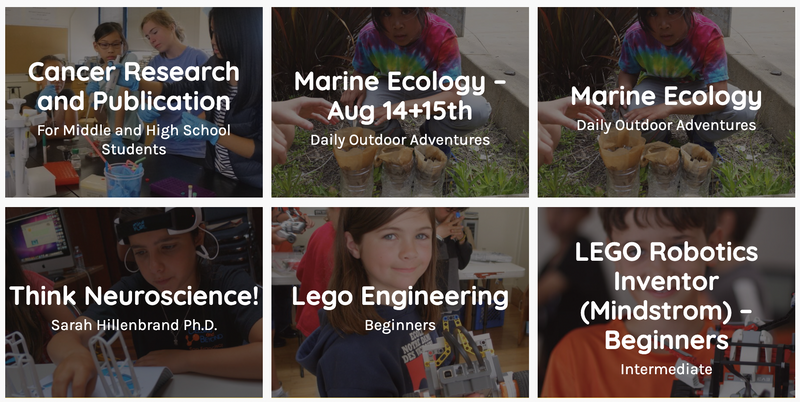 In-person; counselors; invention
Looking for a confidence-boosting STEM summer camp where kids build creative inventions and lasting friendships? Look no further than this summer camp designed by the National Inventors Hall of Fame. Led by qualified local educators, these camps offer exciting hands-on activities including making a pop-up shop while building entrepreneurship skills, building a mini skate park while exploring engineering and art, and much more. This week-long camp for students in Grades K-6 is run from various locations.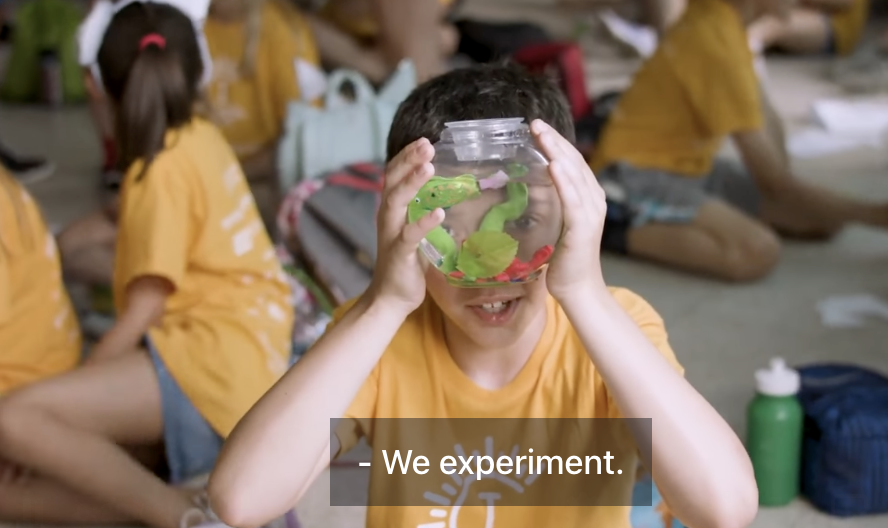 In-person; counselors; athletics
Dr. David Walsh, Professor in the Department of Kinesiology hosts the San Francisco State University Gator Youth Sports Summer Camp, a program with a 30 year history. Boys and girls (ages 7-14) are grouped by age and offered a variety of developmentally appropriate sports and physical activities. The program - available 6 different weeks during the summer - aims to enhance self-esteem and confidence through physical activity and sports instruction, in addition to promoting fitness and motor skill development.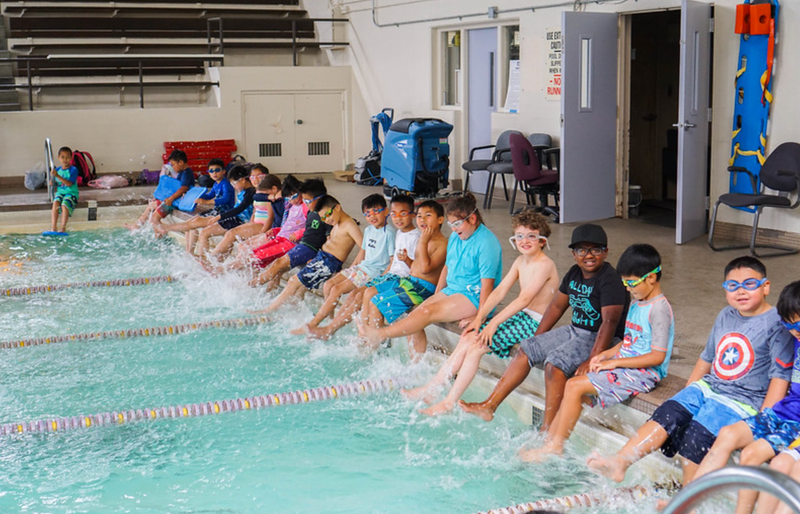 In-person; counselors; athletics
Lifetime Activities San Francisco youth camps provide an enriching and fun camp experience centered on their rich, award-winning history in tennis. Choose from a variety of full-day and half-day camp experiences for kids ages 4-15 including options such as Little Tennis & Rallyers Camp and Junior Development Camp. The morning tennis camps are perfect for players of all levels, and the full-day tennis and activity camps extend the fun and feature tennis in the morning, pickleball, table tennis, and chess in the afternoon.

In-person; counselors; life skills
The Girl Scouts offer volunteer-run day camps in various branches throughout the Bay Area. As just one example, your student can practice their outdoor skills and earn patches with San Francisco Day Camp at Camp Ida Smith. Offering a hybrid approach with virtual events and supported private in-person troop and family sessions, there are outdoor-themed adventure activities - from meeting a ranger to starting a smores flame - and fun for everyone.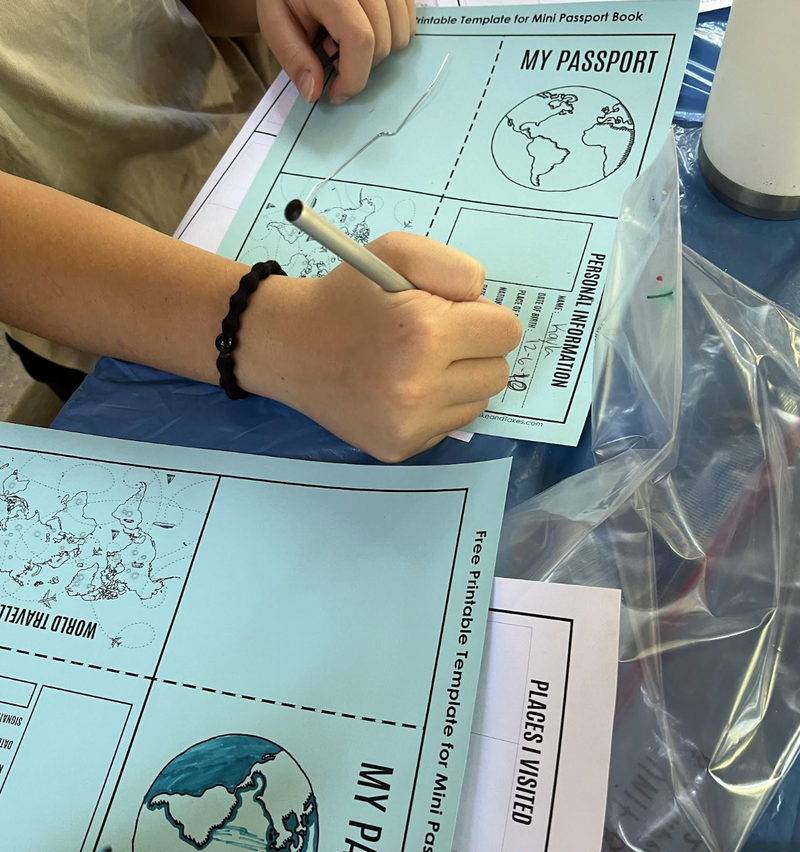 Live online; expert-led; science
Learn foundational quantum physics concepts by exploring amazing inventions and scientific discoveries! These camps are designed to get kids excited about quantum physics and its impact on our lives, and incorporate a wide variety of engaging activities, including hands-on physical demos, cartoon visuals, educational presentations, drawing activities, guided discussions and humorous quizzes.. Quantum physics is the foundation of modern technology: electricity, solar energy, batteries, wifi, computers. Kids are naturally curious about these modern tools. And an understanding of quantum physics opens doorways to STEM fields such as quantum computing, electrical engineering, biotechnology, astrophysics, material science and other growing industries.

In-person; expert-led; athletic
Designed for kids ages 5-12 these fun martial arts camps build muscles, and increase students' physical control and flexibility. Kids get to attend a fun summer camp, with a low camper-to-counselor ratio, that keeps them active and gives them plenty of educational activities to enjoy while making new friends. While you'll get the reassurance of knowing that your kids are learning respect, discipline, and self-control, all of which will help them when they go back to school in the fall.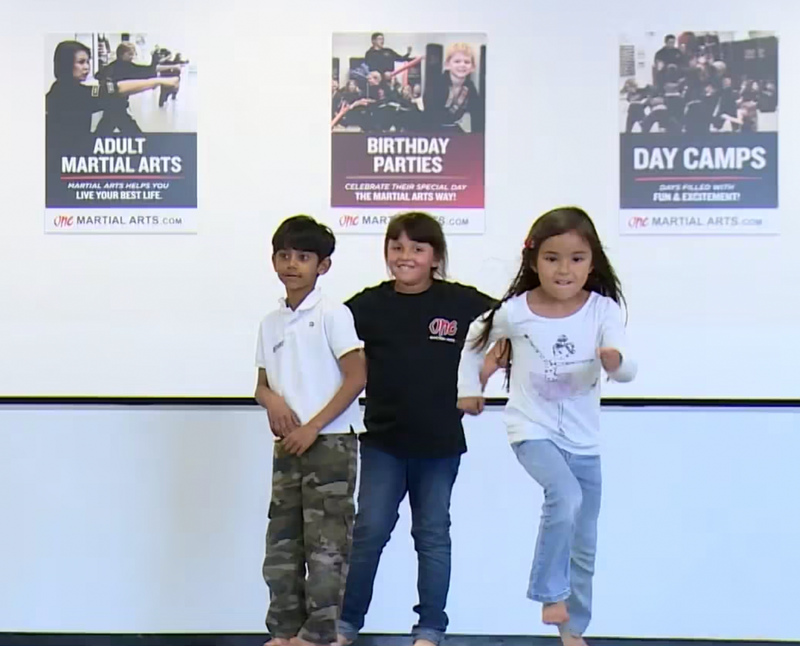 Explore even more San Francisco summer camp ideas on Bay Area Kids, Activity Hero, Mommy Poppins, and here.
Join Bay Area Summer Camps
By signing your child up for a summer learning camp, you're not only ensuring they stay mentally stimulated, but also providing them with a platform to make new friends, boost their confidence, and cultivate a lifelong love for learning. So invest in their growth today, and give them an unforgettable summer experience that will positively impact their academic and personal development! Up next, check out our upcoming free computer science events for kids led by tech experts (past events have featured guests from Pixar, NASA, Intel, and more. You might also be interested in coding classes in San Francisco.