The world of education has seen tectonic shifts in recent years due to a wide range of factors including COVID-19, technological advancements, and changing options and priorities. It can be a difficult task for a busy parent, educator, or student to keep their footing on what feels like constantly shifting sands. So today, we will provide insight on ten of the emerging popular kids education trends in 2023.
Discover kids education trends in 2023
From learning analytics to artificial intelligence and social-emotional learning, see what's in store for the year ahead based on where things are headed this year.
1. STEM and STEAM education
The importance of STEM (Science, Technology, Engineering, and Mathematics) has been long documented. A report by the U.S. Department of Commerce shows that STEM occupations are growing at 17%, while other occupations are growing at just 9.8%. More than just a growing job field, STEM helps build important soft skills like creative problem solving and critical thinking. Teachers are constantly trying to find new and interesting ways to incorporate STEM into their current curriculum.
Although developed in 2006, STEAM (Science & Technology, interpreted through Engineering & the Arts, all based in Mathematical elements) has seen strong growth in the last few years which will continue into 2023. Instead of focusing on each skill individually, STEAM is more flexible and spotlights the relationships between the different subjects to make them more accessible. It also incorporates more art and creativity to inspire and excite students.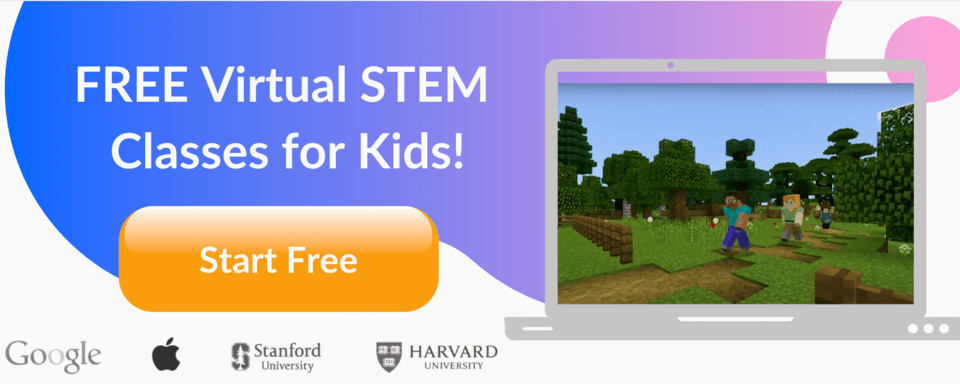 2. An emphasis on creativity
Parents, teachers, and employers view creativity as one of the most important soft skills for students to develop, but creativity can often seem abstract, difficult to teach, and harder to measure. According to a Gallup Creativity in Learning report, teachers have seen significant results in student retention, problem solving, and critical thinking by focusing their lessons on creativity. This creative focus is paired with using technology as a transformative tool like making multimedia presentations or conducting research. However, even if technology is not an available resource, many teachers have found ways to feature activities and items that encourage creativity with familiar classroom materials.  
3. Field trips in a COVID-19 world
There is no doubt that spending the better part of the last two years inside has been difficult, especially for students, who need to be given the opportunity to explore new spaces. Many schools and communities have been finding new methods to give students safe, COVID compliant experiences on both a local and worldwide level. Some local examples include neighbors who brought pumpkin patches directly to students, as reported by Press-Republican, and a district career and skills development program that sends students to volunteer at nearby food pantries, per The Columbus Dispatch.
On the other hand, virtual field trips have become common, allowing students to travel to locations that were previously unreachable. These localized and worldwide field trips provide valuable time for students to have new experiences and learn outside the classroom. Another field-trip like alternative that has cropped up are online kids clubs, for example Create & Learn's kids coding club. Clubs like these provide kids the opportunity for collaboration and fun with new challenges each week.
4. Social-emotional learning
While the name has proved unpopular, many of the skills taught in social-emotional learning are well-liked. "Social-emotional learning (SEL) is the process of developing the self-awareness, self-control, and interpersonal skills that are vital for school, work, and life success," according to the Committee for Children.  It has been shown to increase academic achievement and lower dropout rates.  The three main components of SEL are a supportive classroom environment, integration of SEL materials into instruction, and the of teaching SEL explicitly.
5. Personalized online learning
One of the great advocates of American education, Benjamin Franklin, said "Tell me and I forget. Teach me and I remember. Involve me and I learn." The Internet has empowered students to take their education into their own hands.  There is a class for nearly every subject available to students online, including here at Create & Learn. Having a student's curiosity shape their education fuels their passion for learning by involving them in the process.   Knowre states that greater student agency has shown to increase student independence, improve problem-solving skills, prepare students for university and post-secondary life, and raise trust between fellow students and teachers.
6. Learning analytics
Analytics are being used as a tool in every industry, including education. Learning analytics can be broken down into three categories. Descriptive analytics looks back at a student's progress and finds patterns so that teachers can formulate lesson plans that are best structured for that individual. Predictive analytics takes past and current student data to make predictions on future trends, so that teachers can identify possible issues and risks ahead of time. Finally, prescriptive analytics gives alternative suggestions to teachers on how to make their instruction more effective and adaptable by utilizing the educational resources that best fit their class. Closely tied to learning analytics is our next trend.
7. Artificial Intelligence
It is easy to hear the words "Artificial Intelligence" and immediately conjure up images of detached automatons tediously drilling students with information. However, artificial intelligence creates a more personalized and dynamic classroom. According to The Journal, "AI-powered solutions can analyze students' previous learning histories, identify weaknesses and offer courses best suited for improvement, providing many opportunities for a personalized learning experience."  
Artificial Intelligence allows teachers to receive near instantaneous feedback on student performance and engagement, like this example in an online classroom laboratory. AI technology can also automate repetitive tasks for teachers, freeing them up to spend more time focusing on their students. Artificial Intelligence is here to stay as Global Market Insights Inc. expects the industry "to grow at a 40% CAGR (Compound Annual Growth Rate) through 2027".
8. Teacher and classroom sharing
COVID-19 caught many by surprise and led to abrupt shifts in how students are taught. Teachers had to quickly adapt their lesson plans and design new teaching practices on the fly. A community of experience and knowledge sharing emerged from this and persists today.  
Online resources like Share My Lesson and We Are Teachers encourage collaboration from unbounded by school district lines. Similar tools are also available to parents such as Countdown to School Success and Parent Toolkit.
9. Global learning
Students are becoming increasingly aware of issues and cultures outside of their local and national communities; this awareness has been accelerated by the Internet breaking down physical and communication barriers. Teachers have begun tailoring lessons focused on creating active and attentive global citizens.
One example is an activity called What Would You Do?, in which students break into groups to examine their own values by learning and discussing dilemmas faced in everyday life in communities outside their own.  
Another global lesson for younger students is a comparison activity in which they learn about the literature and folktales from around the world to gain a greater understanding of the culture's values. These are just a couple of examples of global learning activities that improve critical thinking skills and build conscious and compassionate global citizens.
10. Collaborative learning
Virtual learning offers many advantages, but students greatly benefit from being in the same physical space working with one another. The advantages of collaborative learning are strongly supported.
For example, the National Education Association states, "Collaborative learning has been shown to not only develop higher-level thinking skills in students, but boost their confidence and self-esteem as well. Group projects can maximize educational experience by demonstrating the material, while improving social and interpersonal skills. Students learn how to work with various types of learners and develop their leadership skills."
Collaborative education involves pair and group work with defined boundaries. Cornell's Center for Teaching Innovation lays out how to implement more collaborative learning in classrooms.  
Now you know emerging kids education trends in 2023
Education is constantly evolving as new tools, research, and strategies become available. It can be easy to become overwhelmed by these new ideas and technologies, but all these resources are meant to aid the learning process and support students and educators. Up next, read all about the latest fascinating STEM stats.
Learn about the best online STEM classes for kids and teens, and get started with free coding classes for kids from the diverse curriculum here at Create & Learn covering all ages, interests, and abilities! Most students begin with our award-winning free, beginner-friendly Scratch introduction class for grades 2-6.
Written by Matt Kalnay, a Create & Learn instructor. After graduating from UC Davis with a B.S. in Biology, he joined Peace Corps Indonesia as an English as a Foreign Language Instructor. Following his return to the United States, he decided to pursue his passion in the field of Software Engineering and Web Development, and graduated from Coding Dojo's intensive Full Stack Program.