The games of yesteryear and games of today can now coexist in one space! We traditionally think of arcade games as simple short games found in an arcade, but things have changed. Now we're able to play arcade games right on our mobile devices and have tons of fun doing it. Today we'll reveal some of the best arcade game apps to play and get inspired to create cool games yourself!
Interested in learning how to make your own arcade games? Join our award-winning Scratch Ninja class, Pokemon Game Building class, or MakeCode Arcade class to find out how! All Create & Learn classes are led live by an expert, and designed by professionals from Google, MIT, and Stanford. Start free!
Discover The Best Arcade Game Apps
If you want to feel like you are in an arcade smashing buttons and swiveling the joystick then this is the place for you. This list compiles 15 of the best arcade games that you can play on a mobile device!
1. Pac-Man App
The most popular classic arcade game, but in mobile app form! Pac-Man's gameplay will allow you to sit for hours trying to beat each level. It has the old-school feel and retro look with high pixelated graphics which is a perfect balance for nostalgia and playability. Try to beat your friends' high scores in this classic arcade-style mobile game. Learn how to build your own Pac-Man game in Scratch here.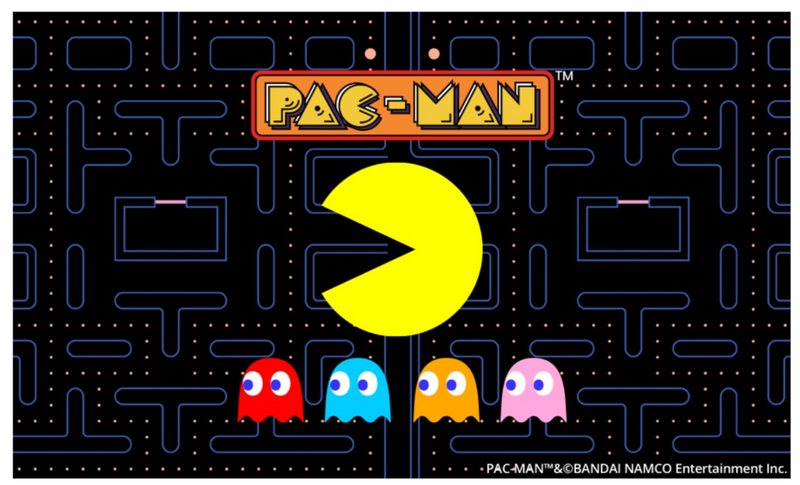 Rating: 4.5/5
Installs: 100 M+
IOS Download | Android Download
2. Horizon Chase App
According to the creators, Horizon Chase is a love letter to all retro racing gamers. This game takes huge inspiration from the top racing games of the 80s to 90s. The gameplay is awesome and the graphics are outstanding… what more could you ask for? Critics agree that it is by far the best mobile platform racing game ever created. Jump right in if you dare!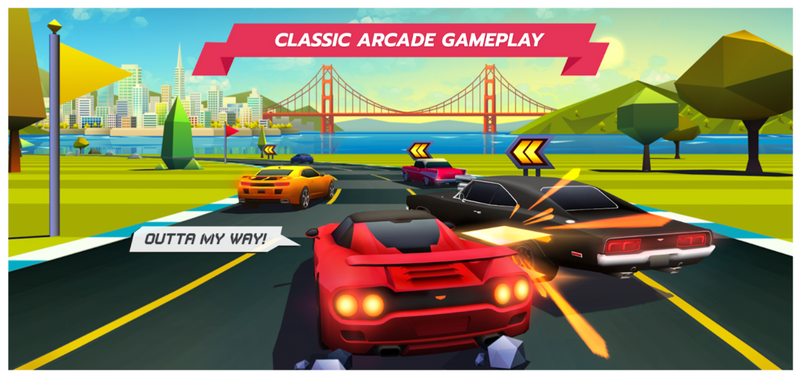 Rating: 4.6/5
Installs: 10 M+
IOS Download | Android Download
3. Mob Control
Launch people onto multiplier gates to increase your crowd and capture all the bases! Avoid the red gates and push back the red crowd, trying to ruin your fun. This is a simple fun new-age, arcade-style mobile game that will keep you busy for hours. Try getting power-ups, coins, and rewards to beat the game. Use your coins to buy upgrades and change the game experience entirely.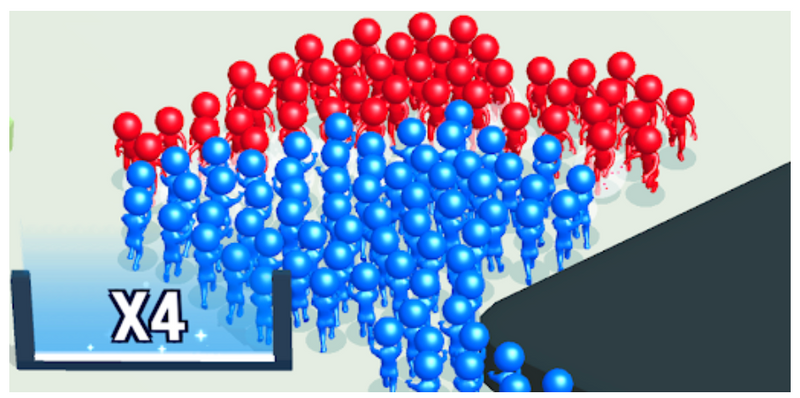 Rating: 4.2/5
Installs: 10 M+
IOS Download | Android Download
4. Crossy Road Arcade Game App
Crossy Road is a take on the popular arcade game Frogger, but with a cute twist. If you are not familiar, the whole point of the game is to get the character across the road without running into obstacles. The graphics and gameplay are unique and different from Frogger with its blocky style and funny animations. It is a game that you can play for hours at a time and not get bored. See if you can get the chicken to cross the road.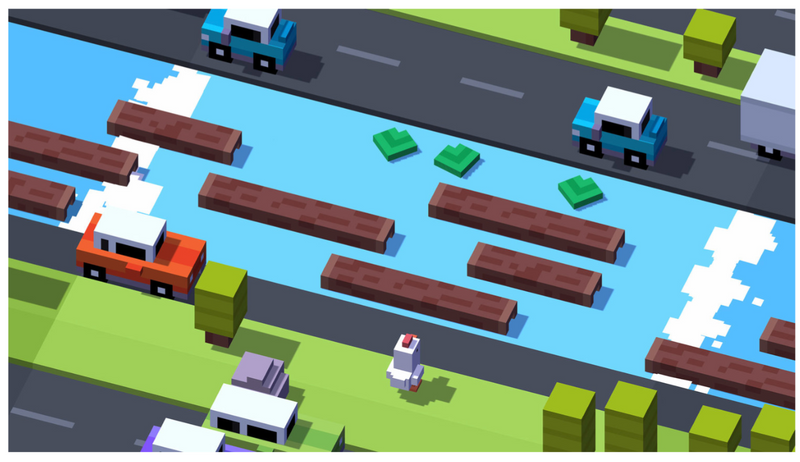 Rating: 4.6/5
Installs: 100 M+
IOS Download | Android Download
5. Fruit Ninja 2
Fruit Ninja is a new-age arcade game that was first released in 2010 on mobile but has made its way to arcades everywhere. Its second edition has jumped on the scene and is better than ever. It has updated graphics and is jam-packed with content. The different game modes keep things fresh and overall it is a great game to play when you have time to spare.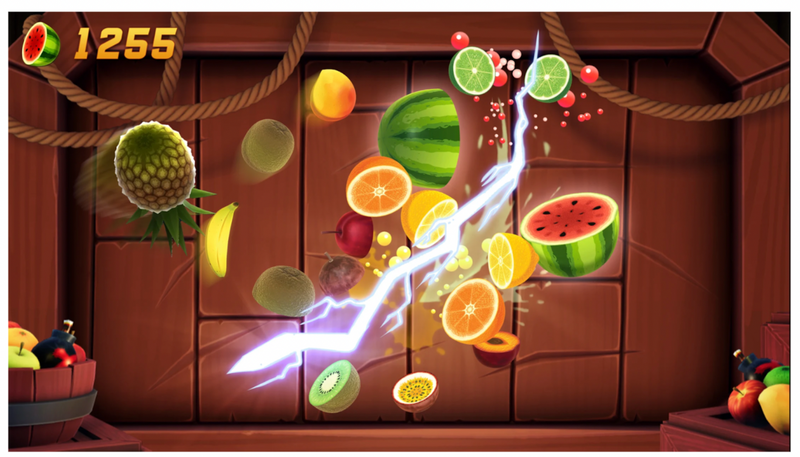 Rating: 4.2/5
Installs: 10 M+
IOS Download | Android Download
6. Subway Surfers
Dash and dodge to escape the angry inspector! This never-ending game is phenomenal and one of the most popular mobile arcade games of all time! It can keep you entertained for hours as you swipe your screen to evade trains, obstacles, and the inspector chasing after you. The graphics are awesome and perfect for beginner mobile gamers who love fun.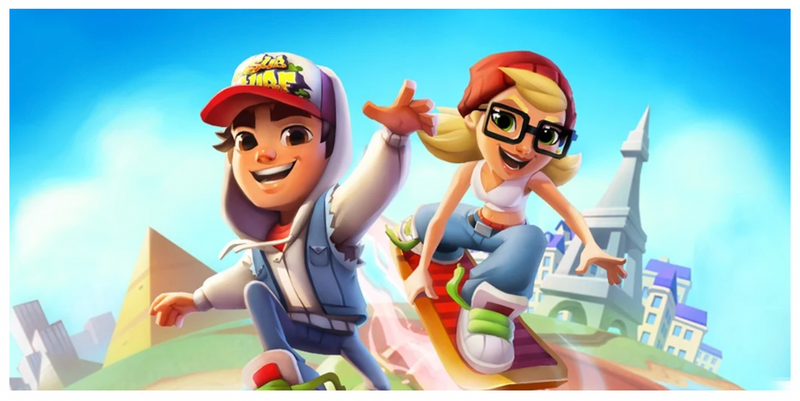 Rating: 4.6/5
Installs: 1B+
IOS Download | Android Download
7. Hole.io
One of the most exciting new-age arcade games on the market! Enter the arena and face other black holes to see who can eat everything in sight. Users say the game is mindless, fun, and addictive, but they also say it has some glitches so watch out for that. Its simplicity is what keeps people still playing! We recommend trying it out to see if it is a good fit for you.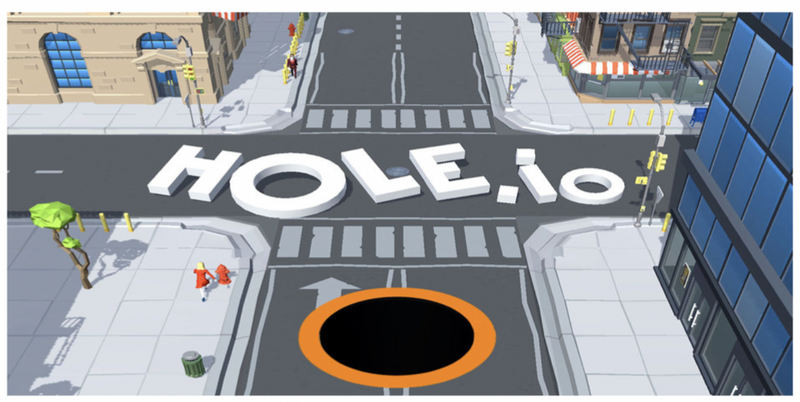 Rating: 4.6/5
Installs: 100M+
IOS Download | Android Download
8. Sonic Dash 2: Sonic Boom
A play off of the classic Sonic arcade game is this dazzling endless runner game, Sonic Dash! The mechanics are amazing with the combo system and character abilities. Its dynamic energy and challenges keep players begging for more and playing nonstop. SEGA did not miss with this mobile arcade game!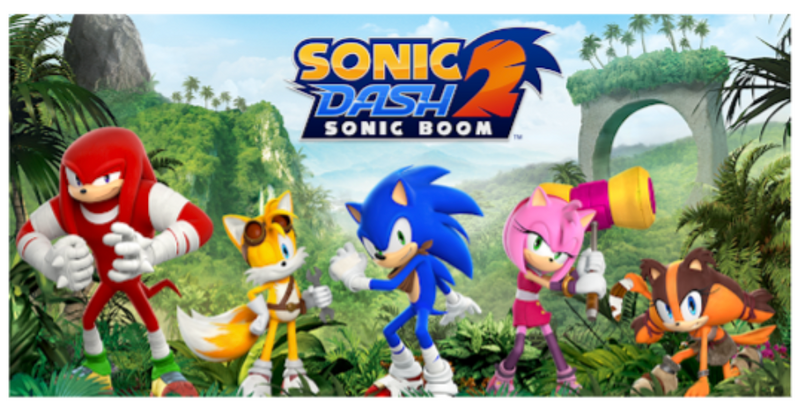 Rating: 4.3/5
Installs: 100M+
IOS Download | Android Download
10. Geometry Dash
A classic and fun rhythm game with a huge variety of levels. Geometry Dash brings a nostalgic look with updated graphics and gameplay. This game is brutally difficult, but that just makes it all the more rewarding when you do finish a level. They have weekly challenges, level leaderboards, and much more. See if you have what it takes to beat the levels and try to get on the leaderboard. Learn how to code your own geometry dash game with beginner-friendly Scratch coding.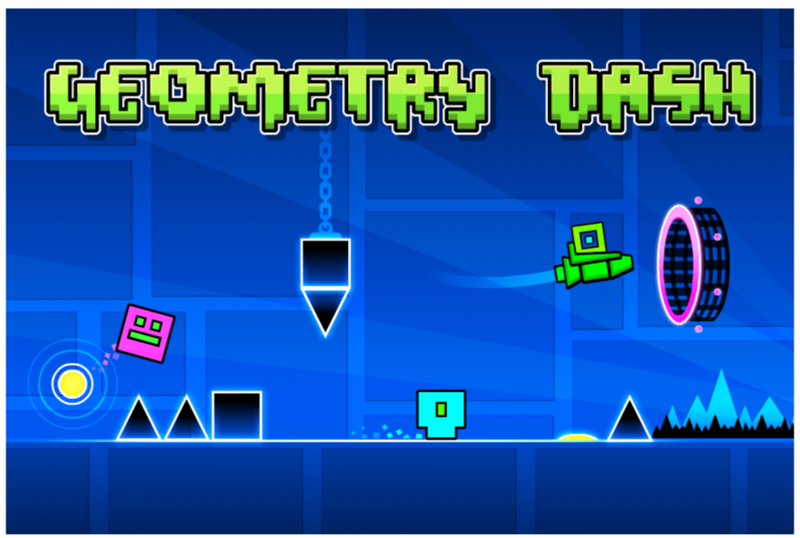 Rating: 4.7/5
Installs: 5M+
IOS Download | Android Download
10. Angry Birds Friends
The classic mobile arcade game just keeps getting better. Launch exploding, multiplying, and fast birds at the enemy pigs to earn a high score! Angry Birds Friends has amazing colorful graphics and impressive physics for a mobile game. New levels are added constantly and it keeps the game super fresh and enjoyable for all ages. Learn all about the game engine behind the original Angry Birds, and how to make your own games in an online Unity Games class led live by an expert.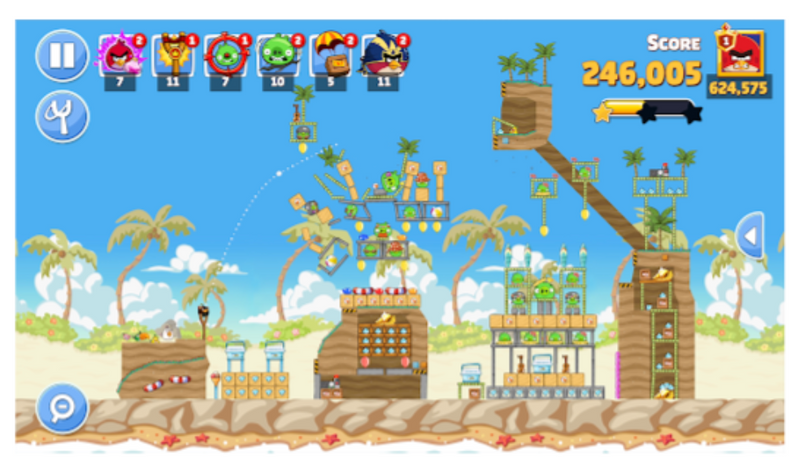 Rating: 4.4/5
Installs: 100M+
IOS Download | Android Download
11. Cooking Madness
Prepare some of the tastiest meals from all around the globe in Cooking Madness. This game puts you in the shoes of a true chef trying to beat the clock and serve his customers as fast as possible. You have be quick and accurate because the customers do not take their food lightly! Check out this awesome game and try to beat your friends.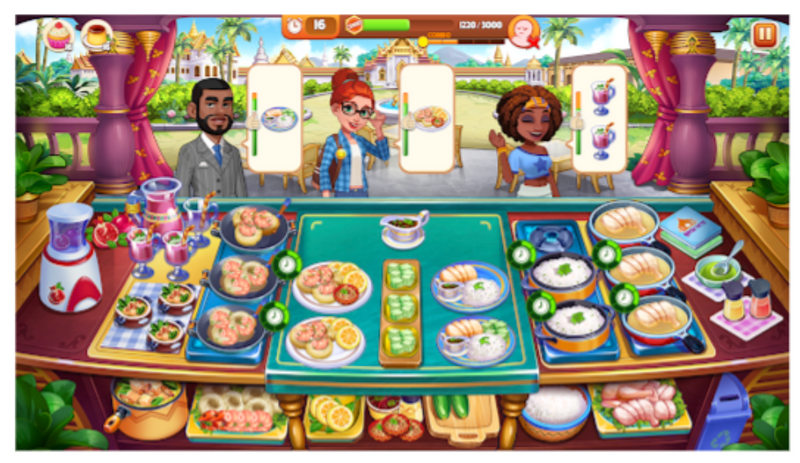 Rating: 4.8/5
Installs: 100M+
IOS Download | Android Download
12. Pocket Champ 3D Running Game
Pocket Champs is an extremely fun multiplayer idle game. You have to train your Champ to improve your stats in flying, running, and climbing. Having the perfect mix of all will allow you to be the fastest Champ and win the race. This game lets you compete globally so you can beat players from America to New Zealand. Try it out and see if you can beat the competition.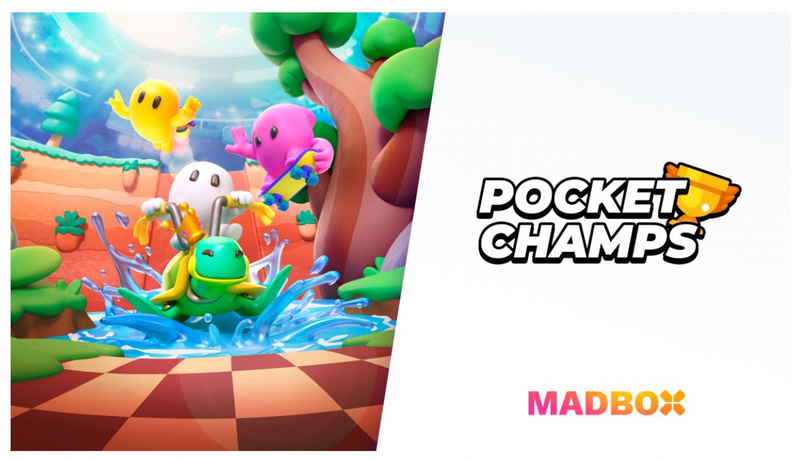 Rating: 4.4/5
Installs: 5M+
IOS Download | Android Download
13. Bricks Breaker Quest
Shoot the ball at the squares to try and zap the bricks away on the board! Find the best angles to break as many as possible in the least amount of time. This basic arcade game has beautiful neon colors and tons of fun features. Users say it is super fun and makes time go by super fast, but some levels can be challenging. Have fun and beat your high score.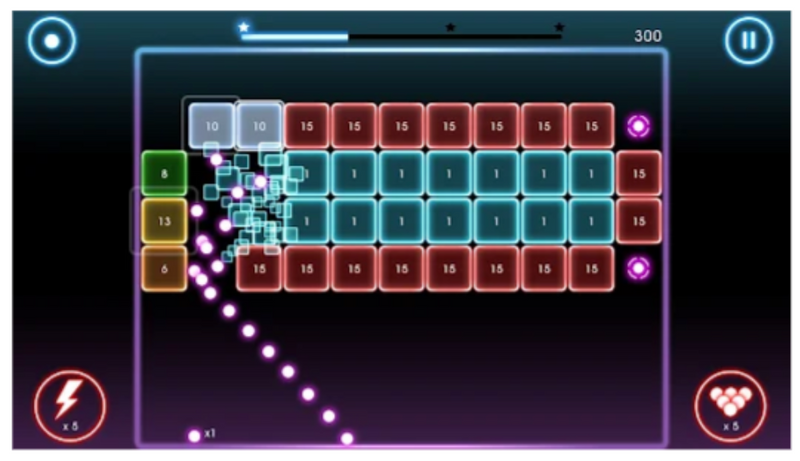 Rating: 4.4/5
Installs: 50M+
IOS Download | Android Download
14. Hungry Shark World
In this game you are a shark in the deep sea eating and destroying everything to survive. Have a blast exploring the Pacific Islands, Arctic Ocean, Arabian Sea, and much more. One you get to higher levels it is now eat or be eaten as 100s of different sizes of creatures lurk in the deep dark waters. This game has beautiful scenery and awesome gameplay that will keep you coming back for more every single time.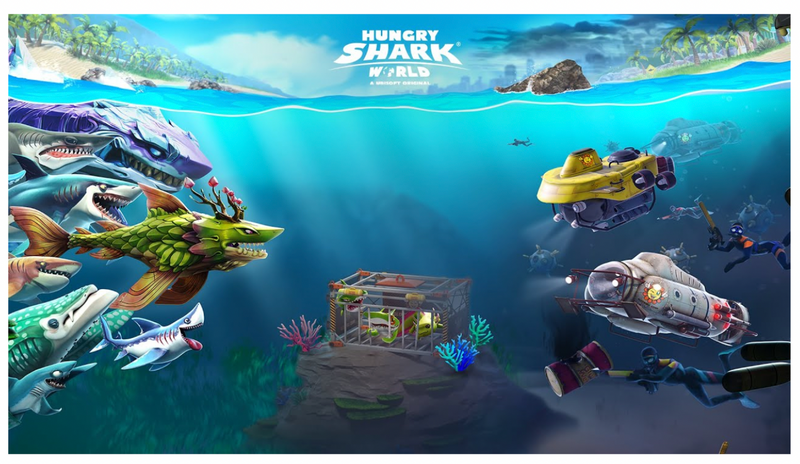 Rating: 4.6/5
Installs: 100M+
IOS Download | Android Download
15. Cube Rush Adventure
This awesome tapping game will keep anyone on their toes and is fun for the whole family. You blast cubes, solve puzzles, and win rewards based on how well you complete each level in the game. If you are super great at the game you can unlock boosters that give you a leg up in completing the rest of the level. Have fun swapping, and bopping all of the different colored cubes in this fun arcade game.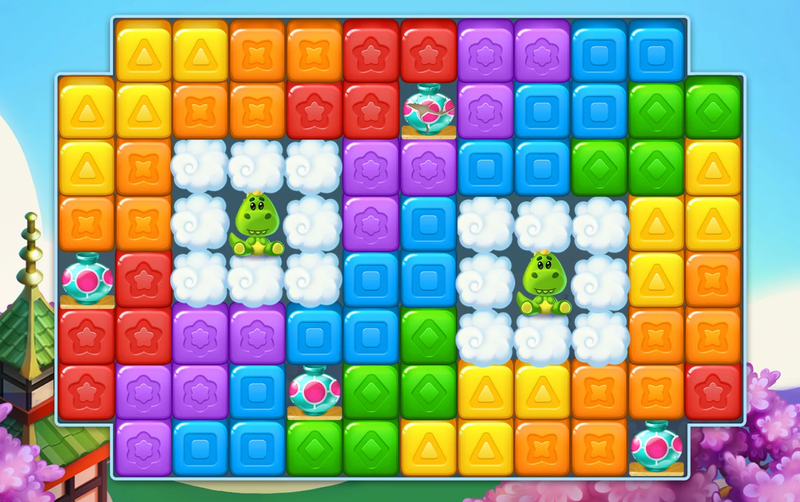 Rating: 4.5/5
Installs: 1 M+
IOS Download |  Android Download
Enjoy The Best Arcade Game Apps
Now you know some of the best arcade game apps that you can enjoy on any mobile device. Up next, learn how to code and make your own easy games.
To make awesome arcade games like the ones above, join our live online Scratch Ninja class or MakeCode Arcade class. Use beginner-friendly block-style programming to design and create retro arcade games that you can post online and share with others!
Written by Create & Learn instructor Gabrielle Cindric. Gabrielle is a Computer Science student by day and a STEM instructor by night. In her free time, she enjoys playing video games and hanging out with her poodle Bailey and cat Asphalt.