Minecraft shaders bring a new and exciting experience to the game. That is why we compiled a list of some of the best shaders to use, and some of the best shaders for low-level devices. This article even includes how to install the mods and much more.
What are Minecraft shaders?
Minecraft shaders are visual mods that allow you to overhaul the look and feel of your Minecraft world! Minecraft can go from a pixelated wasteland to a world with beautiful lighting, intense shadows, and trembling grass. If you are ready to bring life to your Minecraft experience then shaders are for you.
To learn even more about modifying Minecraft and bringing all sorts of cool ideas to life, join our live online Minecraft camps, starting with our free Minecraft class, designed with kids in mind by experts from Google, Stanford, and MIT:
Top 10 Minecraft shaders this year
Taking the look of Minecraft to new heights is pretty simple. All you need is a shaders pack to spice up your world. From rushing water to swaying leaves these are the top 10 best Minecraft shaders in 2022.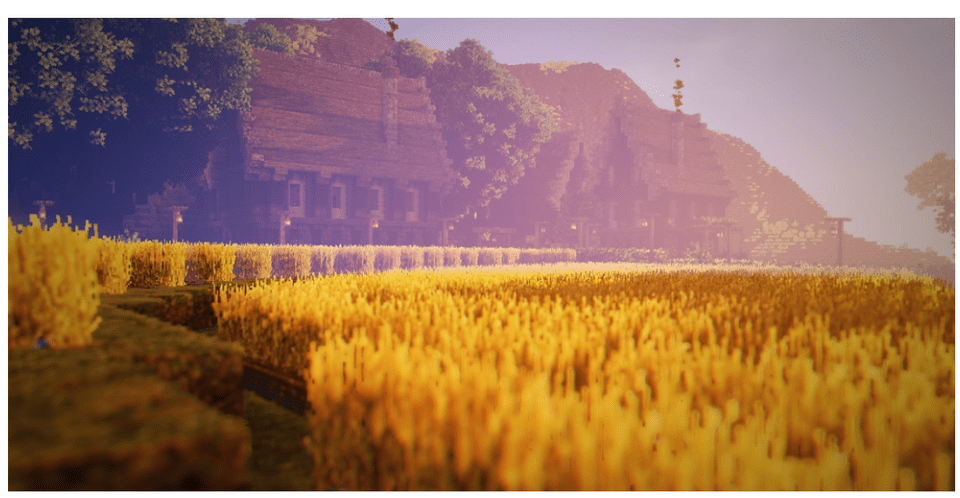 They do not call it RedHat for no reason. Upon downloading and using this shader you will notice a warm red tone that encompasses the entire Minecraft screen. It's realistic lighting, shadows, water, and warm tones complete this shader and will take your Minecraft experience to the next level.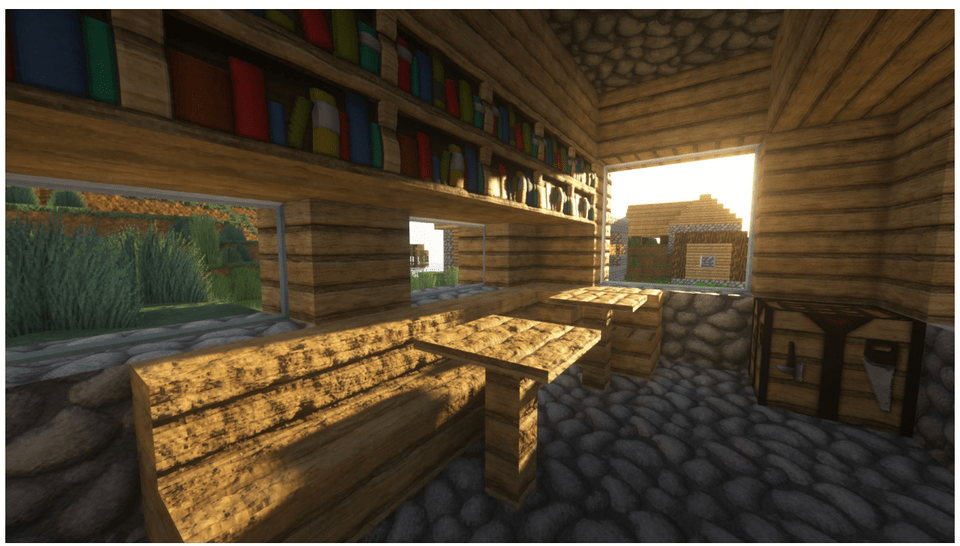 SEUS takes shaders to new heights. This shader pack was created in 2011 to update the game's graphics, but with its dedicated team, it continues to be updated and improved to the latest versions of Minecraft. SEUS Shaders 1.19 impresses with realistic clouds, water, and environmental improvements. We recommend you check it out.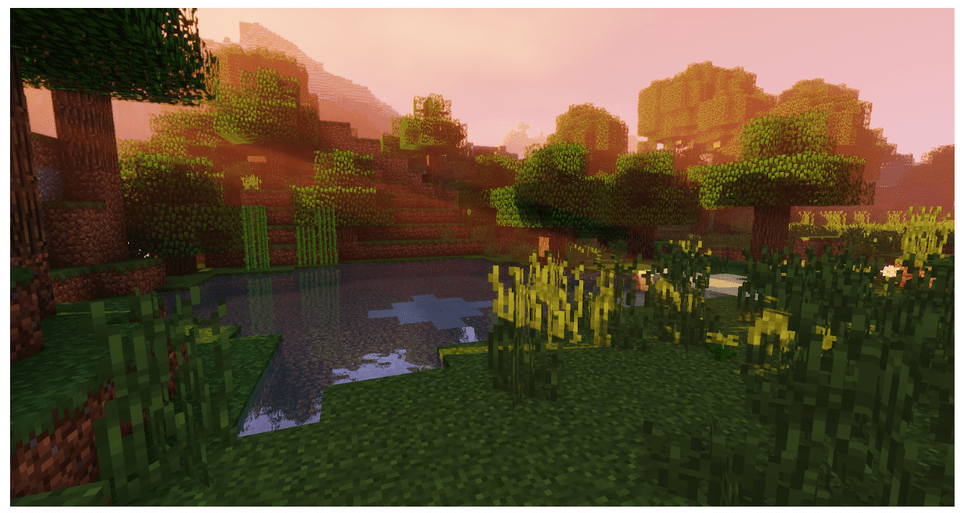 Sildur's Vibrant Shaders focuses on the lighting inside of Minecraft! It has plenty of amazing effects like ambient occlusion, reflections, volumetric lighting, and bloom. This mod is somewhat lightweight so it can work on midrange computers.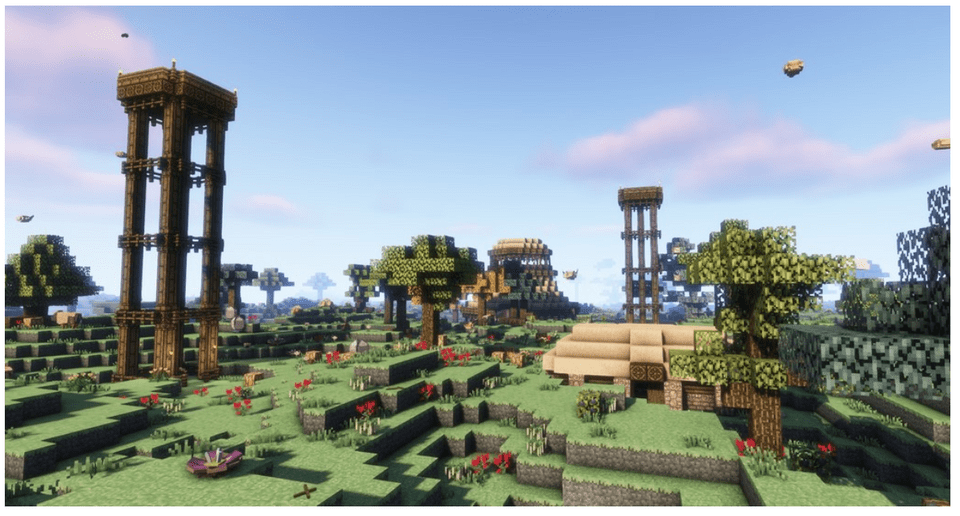 If you need high graphics and performance this is the shader for you. This shader is specifically designed to keep gameplay at a maximum, but also adds amazing graphical features. Be wary because it is still extremely strong. This shader tries to change a bit of everything while complementing Minecraft's feel.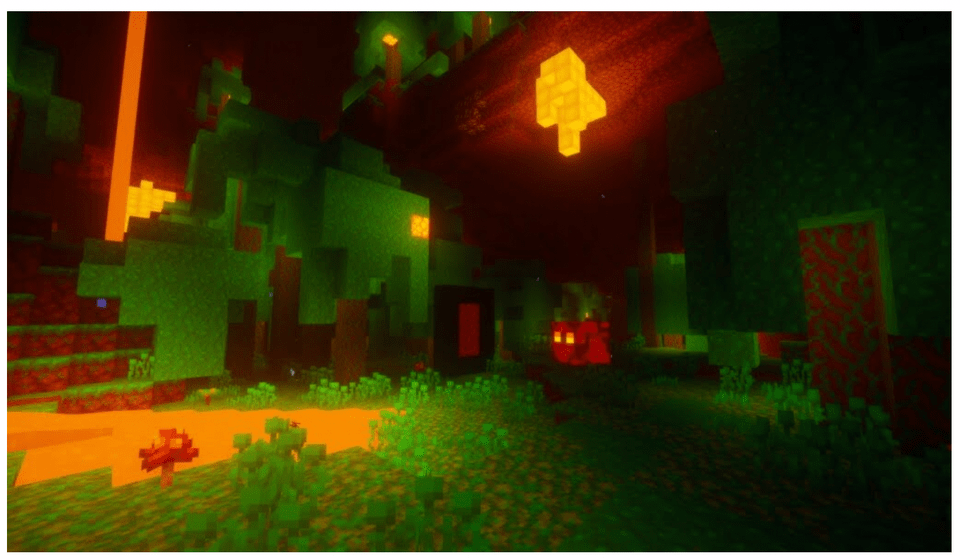 Much like the Complementary Shaders, the Nostalgia Shader pack is trying to keep the essence of Minecraft without compromising its integrity. The Nostalgia Shader aims to mimic the style of the first-ever shader packs while being new and improved. Do not let the word "nostalgia" fool you as this pack is super powerful.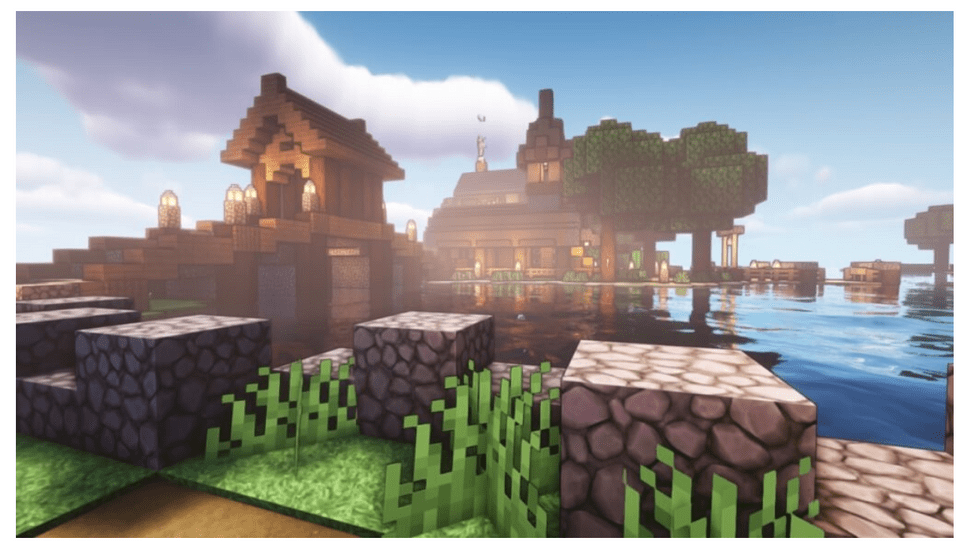 This shader is advanced. It has all the classic shader features such as real-time shadows, volumetric light, ambient occlusion, and bloom. It has many more features on top of that as well. This includes motion blur, specular and normal mapping, cel shading, and world curvature. This shader is not for the faint of heart as it is super powerful and takes a great graphics card to run.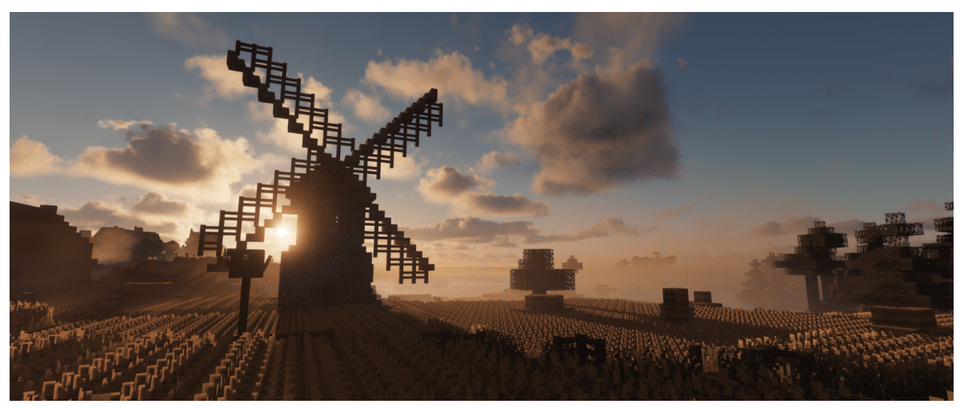 The Continuum Graphics shader goes to another level. It has tons of amazing and realistic graphics with a raw camera inside of the game. It uses Aperture, ISO, Shutter Speed, and Exposure to line up the perfect screenshot. This Shader will let you become a professional photographer right inside of Minecraft.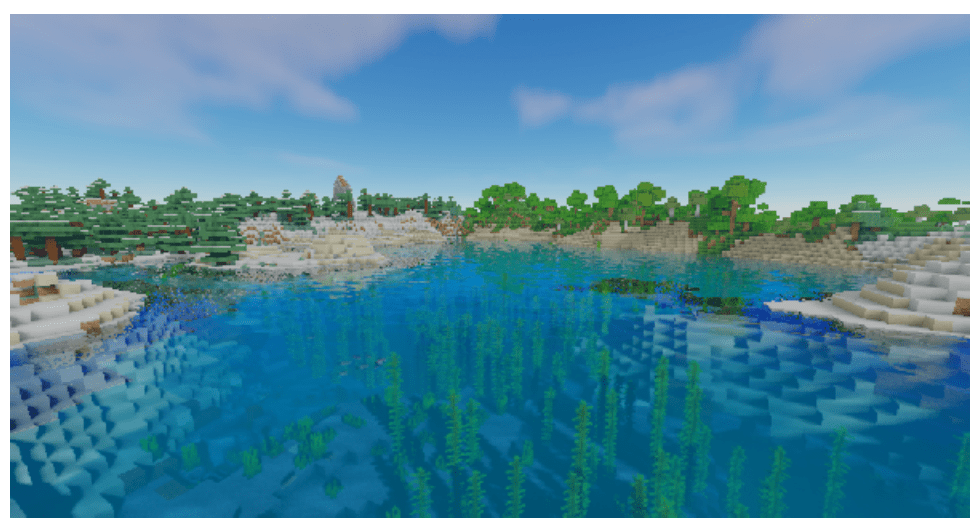 The Oceano shader gives your Minecraft world light and cool tones while making your oceans look stunning. It uses water parallax and reflections to add realistic waves, and interactive water. Take a swim down in the water using the Oceano Shader for the most realistic water shader out there.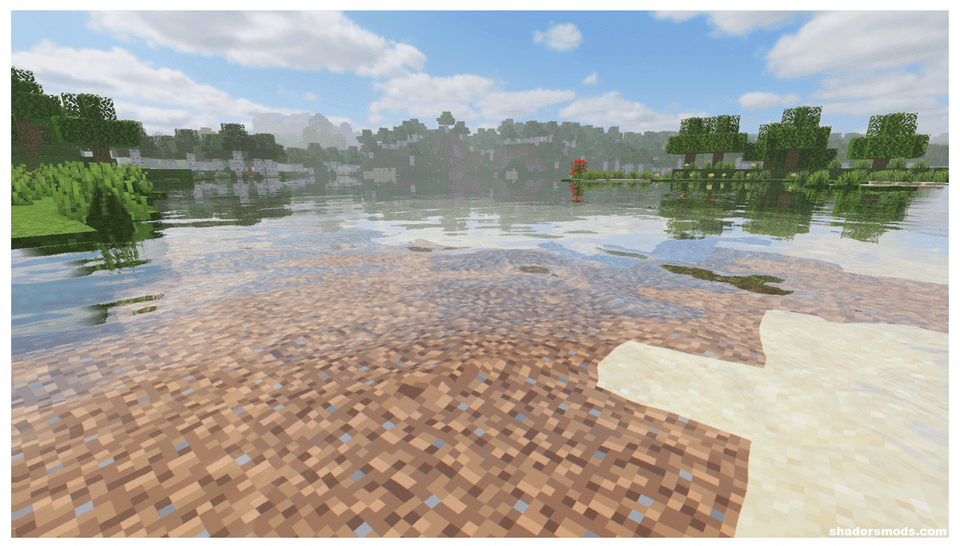 Sora shaders use its intense graphics to better Minecraft, but not change the colors that vanilla Minecraft is known for. Look out across the forest and see the sun's rays shine through the trees just like they would in real life. The lighting is the main selling point for this shader, and its neutral tones make sure the true feeling of Minecraft is kept close by.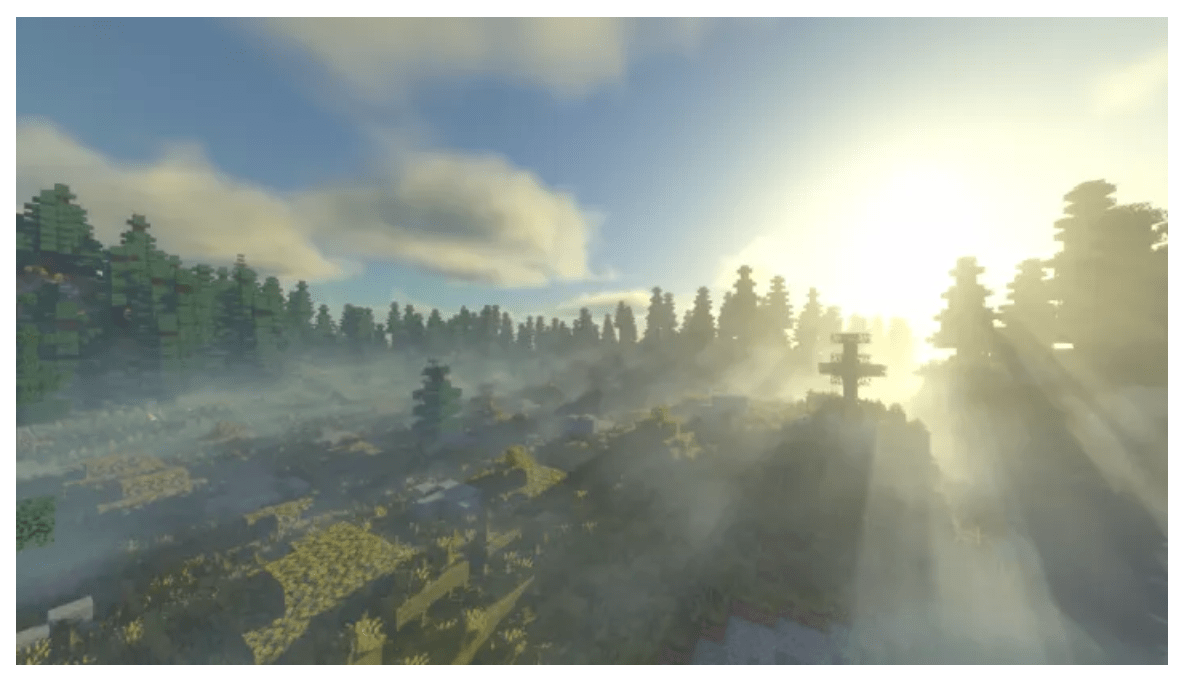 The Voyager shader works well with Minecraft as a whole. Whether you are making fantastic large buildings or just a simple survival world, this is the shader for you. It even has clouds that affect in-game lighting. The water and sun rays are magnificent as well. I highly recommend this shader for 1.19.1.
Best Minecraft shaders for less powerful devices
Shaders tend to take up a lot of space and use tons of RAM on your computer. With a low-performing graphics processor you may not be able to run shaders, but not with these 3 shaders. These shaders pack a punch but will be able to run on a low-power device.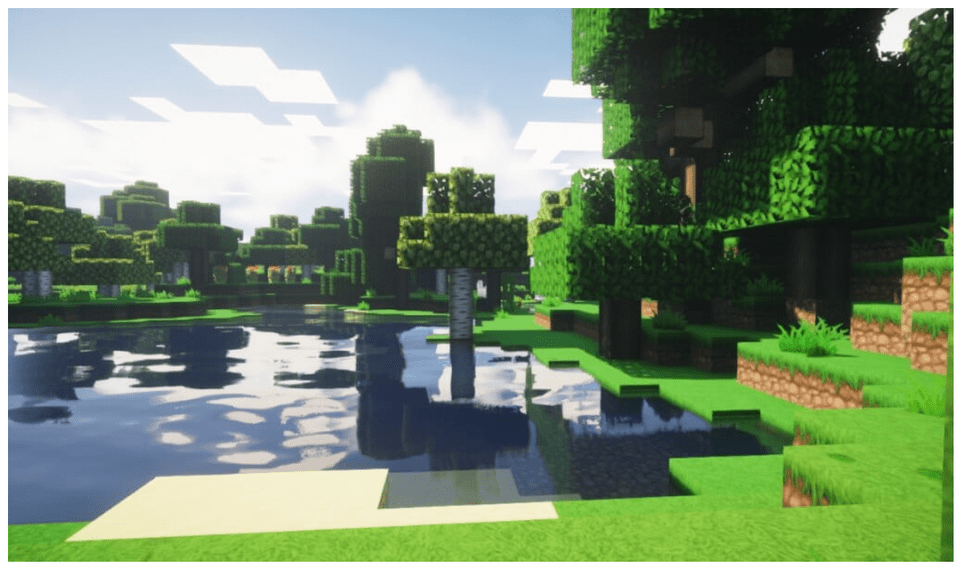 Despite being lightweight, this shader will still improve your game's quality. It includes shadows, dynamic time of day, sky gradient, sun/moon glow, and even a customized Nether and End. It does not have much as the high-performing shaders, but it makes up for what it lacks in its quality.
2. Tea Shader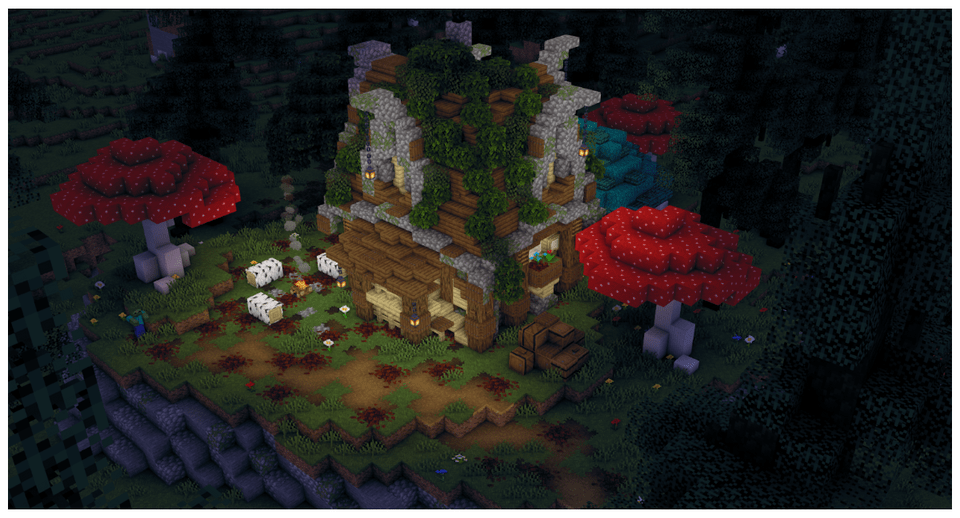 Tea Shader is the perfect shader for someone who wants an interactive environment without lag. This shader has waving grass, rushing water, and tons of customization to amp up your survival world. It even has customizable fog, and heat refraction in the Nether. Tea Shader is packed with cool features and will keep your computer's fan running at a minimum.
3. Lagless Shaders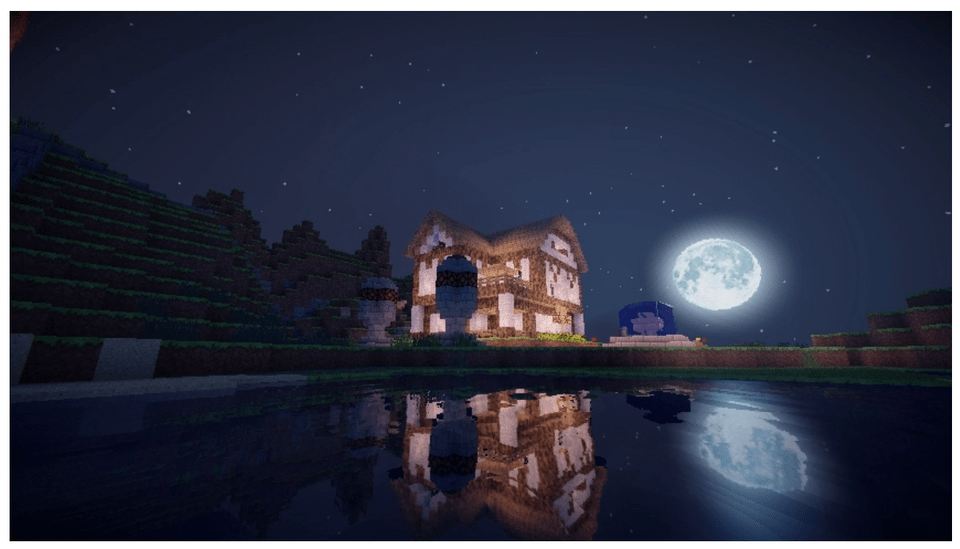 Its name gives away its main feature… no lag! According to 9 Minecraft Net, the Lagless Shaders Mod is the most downloaded shaders mod, and for good reason. Its optimization is unmatched and it still looks tremendous. Check it out if your computer struggles to handle other shaders.
How to install Minecraft shaders
Step 1: Install Optifine here. This makes sure you can download and install your shaders.
Step 2: Download a shaders pack of your choice.
Step 3: Open the shaders folder after opening the Optifine version of Minecraft.
Options > Video Setting > Shaders > Shaders Folder
Step 4: Install the shader by dragging the download into your 'shaderpacks' folder.
Step 5: Log in to Minecraft and play with your shaders!
Ways to find even more Minecraft shaders
ShadersMods: Shadersmods.com is a great resource for downloading shaders as it has the most popular mods right on the front page.
MinecraftShader: Minecraftshader.com is perfect for how-to guides to help work and download shaders. It is a great place to find safe and reputable shaders to enjoy.
CurseForge: CurseForge.com is the best place to find mods, but you can find shader packs there as well. It has it all and is a tried and true source for tons of Minecraft content to download.
Get the best Minecraft shaders
You have read about the best shaders, how to download them, and even where to find them online. Up next, check out the ins and outs of Minecraft Adventure Mode.
If you want to dive into more Minecraft creating, join our live online classes for kids in Grades 2-5: Minecraft Redstone Engineering and then Minecraft Modding Quest. If you want to gain the skills to make your shaders hop into Minecraft Code to Mod (Grades 5-9). You can also check out our Minecraft Camps - all led by an expert and designed by professionals from Google, MIT, and Stanford. There's no risk in trying with our free Minecraft class intro session!
Written by Create & Learn instructor Gabrielle Cindric. Gabrielle is a Computer Science student by day and a STEM instructor by night. In her free time, she enjoys playing video games and hanging out with her poodle Bailey and cat Asphalt.