Learning is one of the most important things you can do. What if we told you there's a better and more fun way to learn that does not use textbooks or tests! That way is through Minecraft Education Edition! In this blog, you will learn the ins and outs of MEE (Minecraft Education Edition) including what you can do with it - such as Minecraft coding, how to download it, and the tech requirements for doing so. Plus, you will even discover some of its most incredible features.
Want to learn how to code to place and break blocks, build structures, spawn animals, develop mini-games, and a lot more within Minecraft? Join our live online small-group class Minecraft Modding Quest led by an expert, and designed by professionals from Google, Stanford, and MIT.
Or jump right into a free intro course to learn how to build cool torches, gates, and doors in Minecraft.
What is Minecraft Education Edition?
Minecraft: Education Edition is a version of Minecraft designed for education in a classroom setting. It's a game-based learning platform that makes it easy to provide all sorts of learning experiences within the popular Minecraft environment that kids already love. MEE includes hundreds of pre-made Minecraft worlds. And players can build their own worlds, allowing them to engage in and explore an instructive virtual environment.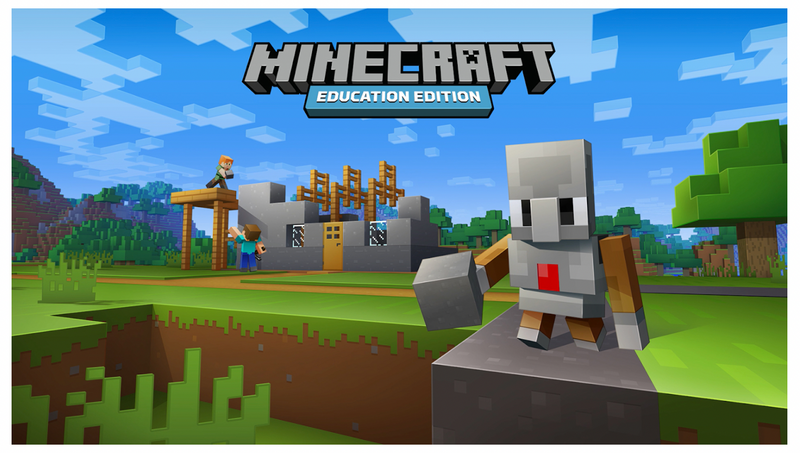 How to download Minecraft Education Edition
Start by downloading the app and exploring online tutorials and lessons for learning with Minecraft. Here's how to download Minecraft Education Edition in a few simple steps.
Step 1: Download Minecraft Education Edition (MEE Download)
Step 2: Click the downloaded MEE installer.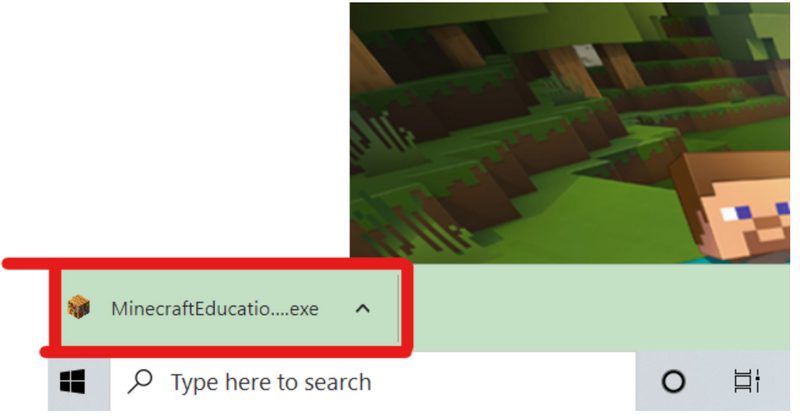 Step 3: Follow the instructions prompted on your screen! (Hit next a bunch of times and accept the terms and conditions.)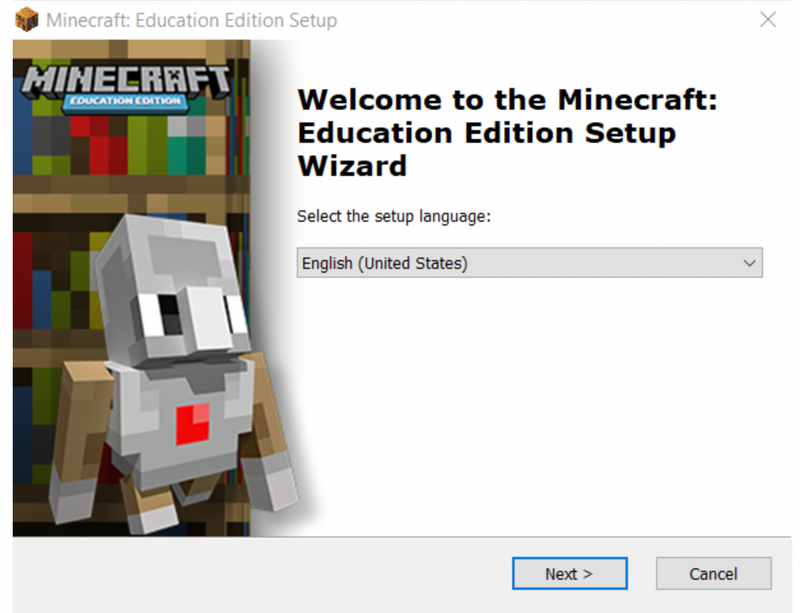 You have successfully downloaded Minecraft Education Edition!
Minecraft Education Edition Technical Requirements
MEE does not require a very powerful computer. But it does have minimum hardware and software requirements to make sure everything runs as smoothly as possible. Make sure your equipment meets these specifications:
Operating System Requirements:
Chromebook - Chrome OS 83
Mac - Catalina 10.15
PC- Windows 7
Android Phone/ Tablet - Android 8.0
iPhone/ iPad - IOS 11/ iPadOS 11
Hardware Requirements:
Chomebook, Mac, Windows PC:
CPU: Intel Core i3-3210 3.2 GHz AMD A8-7600 APU 3.1 GHz or equivalent
RAM: 2GB
GPU: Integrated: Intel HD Graphics 4000 (Ivy Bridge) or AMD Radeon R5 series (Kaveri line) with OpenGL 4.4
Discrete: Nvidia GeForce 400 Series or AMD Radeon HD 7000 series with OpenGL 4.4
HDD: Minimum of 1 GB for game core, maps, and other files

iPhone/iPad/Android Phone/Android Tablet:
CPU: 32 or 64 bit
RAM: 1GB
HDD: Minimum of 1 GB for game core, maps, and other files
Is Minecraft: Education Edition for free?
Minecraft: Education Edition is available to try out for free! You can either use the free trial offered, or try it out using their demo lesson. After the trial expires and you complete the demo lesson you will need to buy the full game to continue playing.
Is Minecraft: Education Edition the full game?
Yes and no. Minecraft: Education Edition is designed with teachers and a classroom setting in mind. It has plenty of concepts that Minecraft Java/bedrock has, but with additional features to promote a better learning experience. MEE also gives special features to teachers that grant them access to an easier-to-control environment.
Discover Minecraft Education Edition features
NPCs (Non-playable characters): Teachers can use characters to help students out while playing the game and completing challenges.
Camera: The camera feature allows students and teachers to take pictures and collect evidence that they are completing projects. This is an easy way to document the learning experience.
Chalkboard: This is just like a chalkboard in the classroom! Teachers can use this to help out students and give instructions within the game.
Allow and Deny Blocks: These blocks create areas where students can or cannot place blocks based on if allow or deny is used. The deny blocks will stop them from building while the allow blocks grant access.
Border Blocks: These allow players and students to stay within a confined space. This can help teachers keep track of all of their students.
Code Builder and Agent: The Minecraft Education Edition code builder allows students to code programs. Agents are small robots that can execute the code for you!
Cool things only in Minecraft Education Edition
Minecraft Education Edition offers so many cool features that cannot be found in the regular base game of Minecraft. Here we'll take you through a few fun examples.
1. Chemistry
These chemicals found on the periodic table can be used inside Minecraft to make hundreds of new items and can be used in the Element Constructor, Lab Table, and Compound Creator interactive blocks.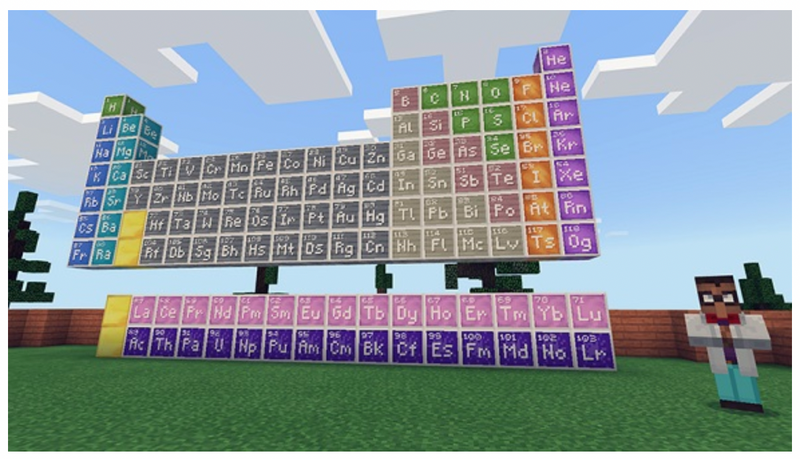 2. Colored Torches
Colored torches are just what you would expect: a torch that is a different color! You can get these fancy torches by combining a regular torch with different types of metal chlorides. This will mimic the scientific reaction that would happen in real life in turn making your torches glow in these cool colors.
3. Medicine
If you have ever been in the unfortunate situation of acquiring bad potion affects this is the thing for you. They give you the capability to cure effects instead of giving you them. You have antidotes that cure poison, a tonic that will cure nausea, an elixir that cures weakness, and eyedrops that cure blindness!

4. Balloons
Balloons are one of the most entertaining things that can be found in MEE. To craft them you just need 6 latex, helium, a lead, and the dye of your choice!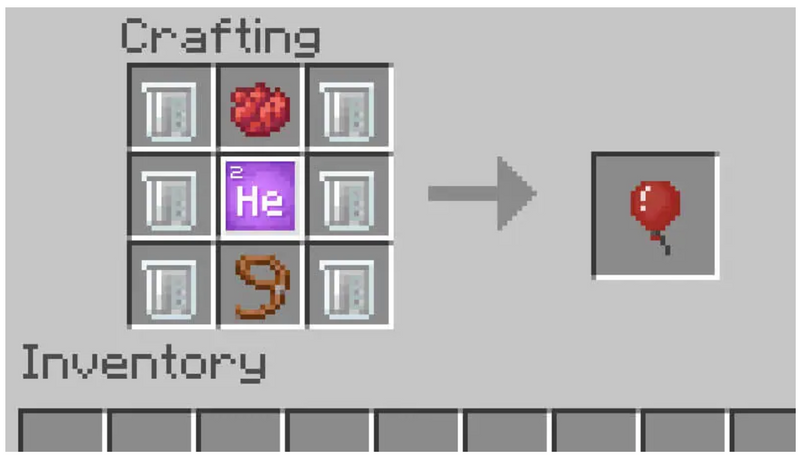 Balloons are fully functional and must be tied down to a fence to keep them from flying away. If you tie a balloon to a passive mob it will begin to fly away so be careful!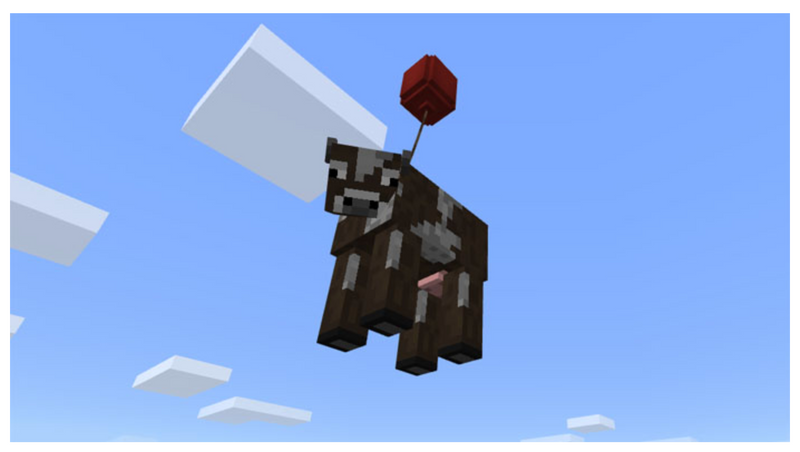 5. Ice Bomb
Ice bombs are one of the easiest things to create inside of Minecraft Education Edition. All you need to do is combine four Sodium Acetate compounds and it will appear in your inventory. This block acts like an ender pearl and an egg as it is a projectile that turns water into ice!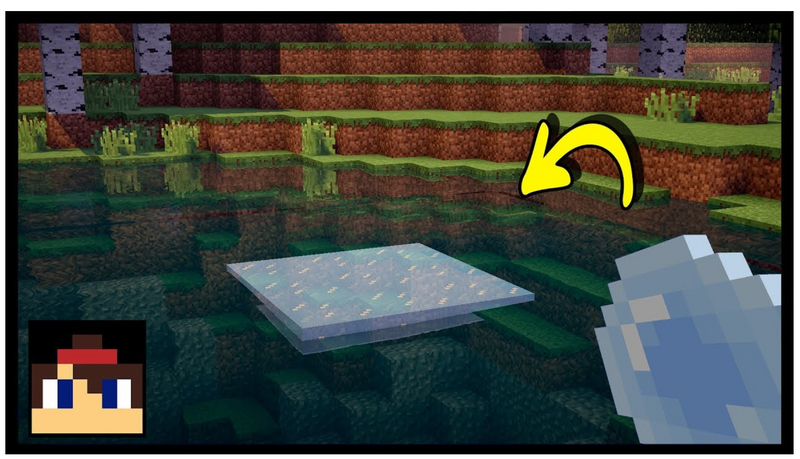 Minecraft Education Edition reviews
Teachers and students love Minecraft Education Edition. The consensus is that MEE is an excellent free tool for learning and helps students be empowered to explore, create, and make mistakes. Check out more in-depth and independent reviews here! Or explore why it's been a great tool to build our Minecraft coding curriculum around with our article on Minecraft's website.
Get started with Minecraft Education Edition Mods
Now you know about the awesome features of Minecraft Education Edition, what it is all about, and how you can download it on your own devices. To get started using MEE, check out our free Minecraft modding tutorial. Or follow along with our videos to learn how to build a house or an airplane.
Want to sign up for expert-guided classes that can help you create your own puzzles and games within Minecraft Education Edition? Look no further than Create & Learn's Minecraft Modding Quest. This is a live virtual class designed by professionals from Google, MIT, and Stanford!
Written by Create & Learn instructor Gabrielle Cindric. Gabrielle is a Computer Science student by day and a STEM instructor by night. In her free time, she enjoys playing video games and hanging out with her poodle Bailey and cat Asphalt.