Free education apps for kids are a convenient and effective resource to help kids learn new skills and gain new knowledge on a wide range of topics. Beyond that, they're interactive and make learning fun and exciting. Some of the best free education apps are a great way for parents or guardians to support kids' learning at home with accessible lessons and quizzes.
Interested in helping your child learn and prepare for a fulfilling future career in STEM? Join a free award-winning Create & Learn class designed by professionals from Google, Stanford, and MIT to introduce your child to the coding, robotics, AI and game-building skills that are increasingly needed in today's technology-driven world. There are a variety of expert-led free live virtual classes to choose from, including beginner-friendly Scratch Ninja, Creative Minecraft Building, Roblox Coding Studio, and more!
Discover the best free education apps for kids
We've identified the top free education apps for kids that make learning easy and fun. Some apps below focus on learning specific skills, while others make it easier for teachers to present learning materials to students.
Duolingo is a popular language-learning app that offers free, interactive lessons to help learn new languages. Duolingo gamifies language learning with a points system and elements of competition – but it doesn't penalize too heavily for mistakes! Duolingo can be used in a school setting by assigning a Duolingo game as homework, incorporating the platform's warm up and cool downs, and using competition settings as an in-class activity. You can download this app in the App Store or Google Play, or set up an account on the Duolingo website. You can learn to read, write, listen and speak over 40+ languages on Duolingo.
Rating: 4.5/5
Installs: 100+ million
Get it for iOs here and Android here.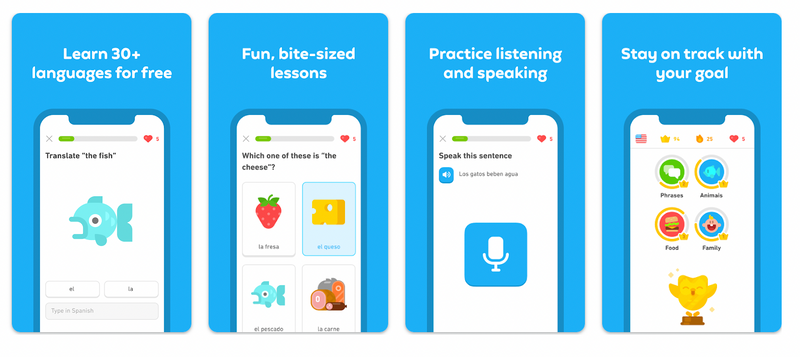 Photomath is an app that uses the camera function to help solve math equations that you scan. The app displays a step-by-step breakdown of how the equation is solved, from basic arithmetic to advanced calculus. Teachers and students alike can use the Photomath app to provide a more detailed explanation of how to solve specific math problems, and provide extra support when there is difficulty understanding underlying math concepts. The app can recognize handwritten math problems, or you can manually input problems using the app's smart calculator.
Rating: 4.6/5
Installs: 100+ million
Get it for iOs here and Android here.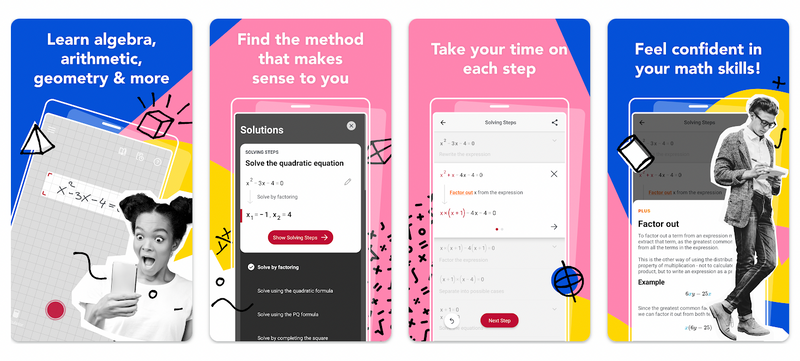 Google Classroom is a platform that allows teachers to create and manage digital classrooms. Platform capabilities enable teachers to create assignments, provide feedback, and track student progress. Students can access assignments, submit work, and communicate with their teachers and classmates. Google Classroom works with other Google tools including Google Docs, Google Sheets, and more to give teachers and students the tools they need to achieve the best learning experience.
Rating: 2.3/5
Installs: 100+ million
Get it for iOs here and Android here.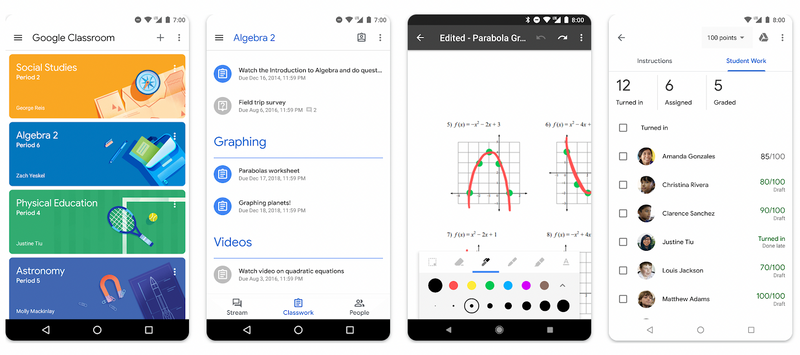 Kahoot is a popular game-based learning platform that allows users to create and play interactive quizzes and surveys. Kahoot includes options to create multiple-choice quizzes and surveys on any topic to share with others. Kahoot quizzes and surveys can include images and videos, making them dynamic and engaging. Kahoot is a great tool for teachers to assess students' comprehension of any topic.
Rating: 4.7/5
Installs: 50+ million
Get it for iOs here and Android here.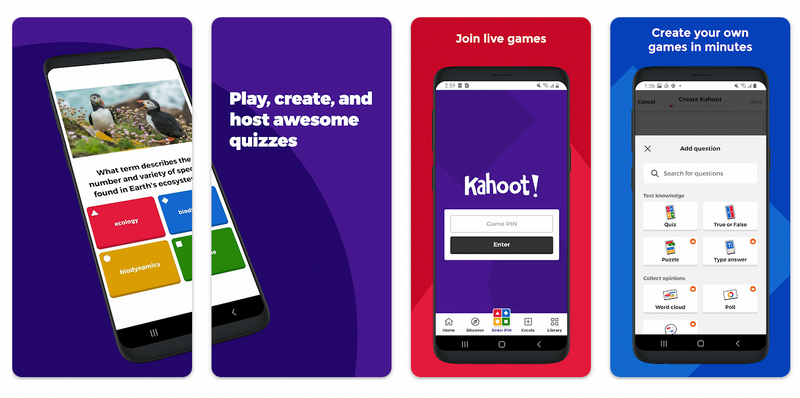 ABCmouse is an educational platform intended for kids ages 2-8. This platform offers curriculum for a wide range of subjects including reading, math, science, social studies, and more. Offering various different engaging mediums like games, books, and songs, material is both stimulating and educational. The platform offers personalized learning plans that progress to meet the needs of the student. This platform is great for teachers in traditional school settings, but also a valuable homeschool resource.
Rating: 4/5
Installs: 10+ million
Get it for iOs here and Android here.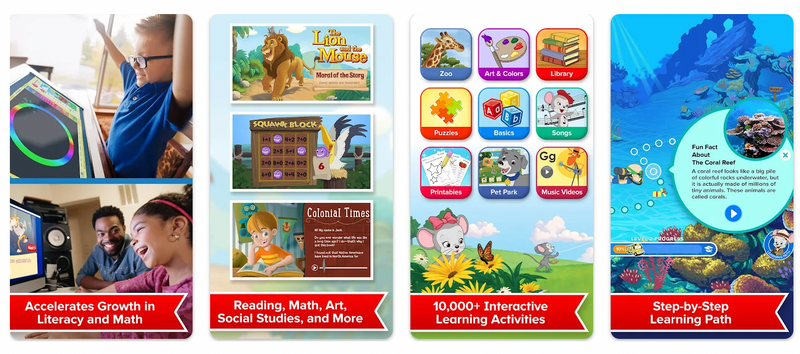 Unlike some other text-based language learning apps, Babbel teaches language through podcasts, games, live virtual classes, and more. Created by a team of language experts to meet users of all skill levels, Babbel uses speech recognition technology to offer personalized feedback on pronunciation. The app advertises that you can learn a new language in just 10 minutes a day!
Rating: 4.6/5
Installs: 10+ million
Get it for iOs here and Android here.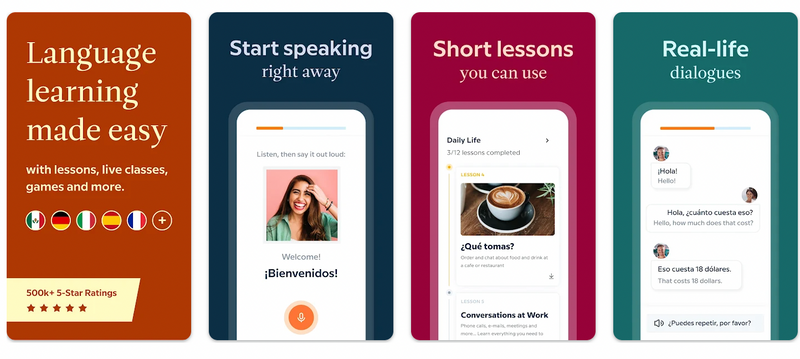 ClassDojo is an app to help teachers manage classrooms and allow for easy connection with families. Through the app, teachers can share general updates and information, as well as communicate with individual parents securely. This app also allows students to create and upload their own creations: specific assignments, videos, journal entries, and more. ClassDojo aims to be a one-stop platform for the entire educational community to communicate.
Rating: 4.8/5
Installs: 10+ million
Get it for iOs here and Android here.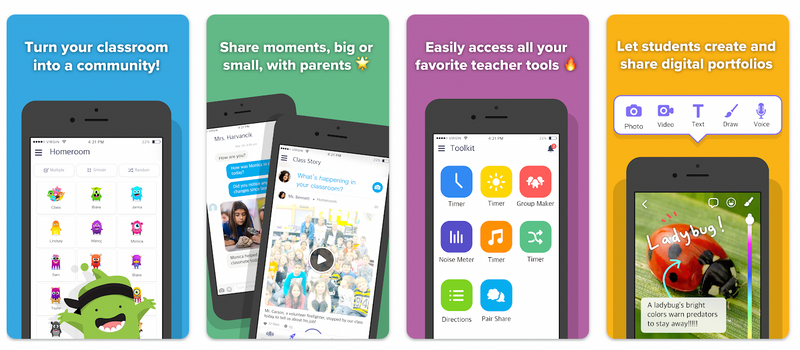 Another math app, Mathway uses an AI chat function to provide step-by-step instructions for a wide range of math, chemistry, and physics problems. The app also includes a graphing calculator to help students visualize problems. Mathway is a great way for teachers to supplement math instruction with the tools provided by the app.
Rating: 4.6/5
Installs: 10+ million
Get it for iOs here and Android here.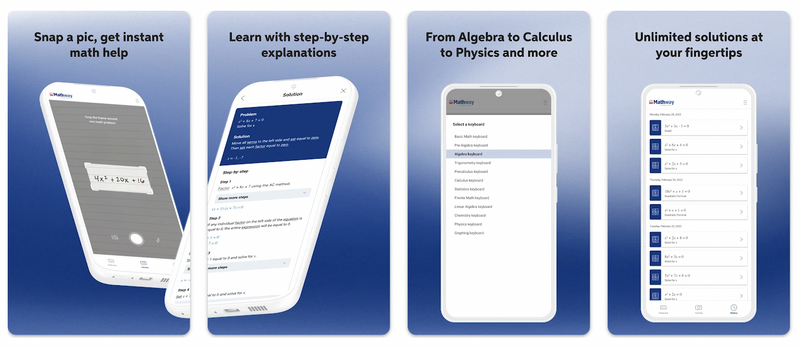 Remind: School Communication is an app that lets teachers message students and parents without exchanging telephone numbers. Although text communication is the most common function of the app, teachers are also able to send voice memos and schedule communications to go out to families at a later date. This app also has the ability to manage schedules, assignments, and other school-related details. This app doesn't require the person receiving messages to have a smartphone – messages can be accessed on any device.
Rating: 4.4/5
Installs: 10+ million
Get it for iOs here and Android here.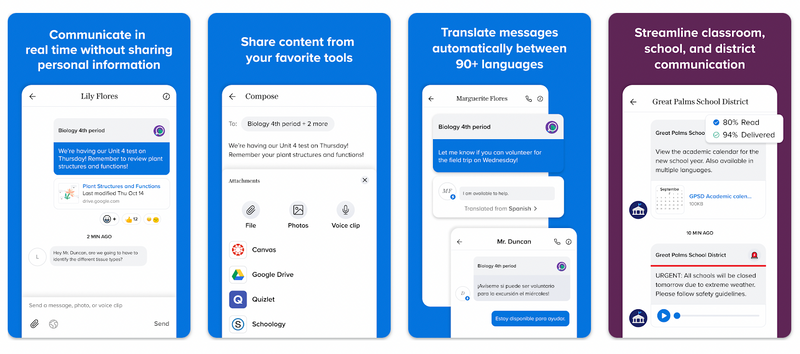 Headway: Fun & Easy Growth describes themselves as "a bite-sized learning app for those who strive to grow." Rather than committing to reading an entire book, the app seeks to convey the same information in summaries that take just 15 minutes cover-to-cover. The team at Headway curates a small selection of books to be summarized by in-house writers. This app is great for students to review summaries of reading assignments in preparation for tests (of course, only as a way to study after having read the entire book as assigned!)
Rating: 4.3/5
Installs: 5+ million
Get it for iOs here and Android here.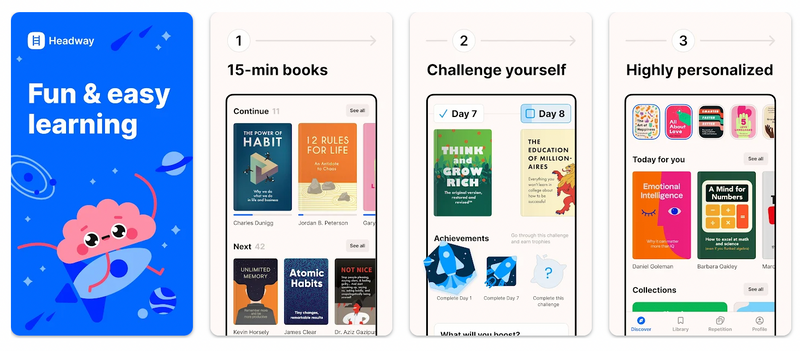 Minecraft: Education Edition is a popular version of Minecraft specifically designed for use in educational settings. This edition enables teachers to provide fun and interactive lessons that teach STEM skills through the world of Minecraft. The app includes 200 hours of K-12 computer science curriculum, challenges, tutorials, and more. This app allows for multiplayer mode so students can collaborate on assignments across devices.
Rating: 3.9/5
Installs: 5+ million
Get it for iOs here and Android here.
Learn how to code using Minecraft: Education Edition in this live online Minecraft Coding Quest class for kids in grades 2-5.

The Canvas Student app provides a platform for students to access course materials in a way that feels like they've entered an online classroom. Teachers are able to post video lectures, learning materials, and assignments with deadlines for students to complete. Canvas allows students to view course syllabi, schedules, grades and track their progress overall. This app has been adopted by many K-12 teachers and universities, particularly with the increase in virtual learning.
Rating: 4.6/5
Installs: 10+ million
Get it for iOs here and Android here.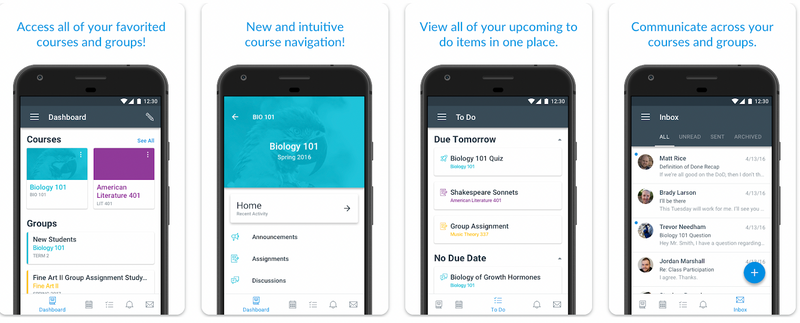 Geared towards grown-ups, the Sharpen app is designed to help users improve their study habits with features like flashcards, quizzes, guides, and more. Students are able to set study goals and track their progress, and the app rewards achievements to motivate students to stay on track. The app is geared towards specific subjects including but not limited to anatomy, biology, music, and more.
Rating: 3.2/5
Installs: 5+ thousand
Get it for iOs here and Android here.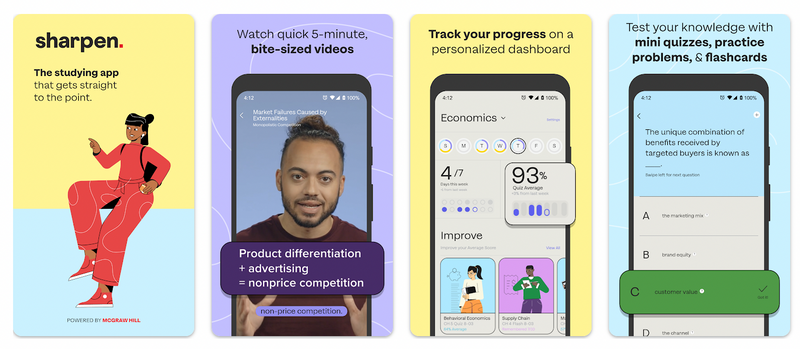 PowerSchool Mobile is an app used by schools and districts to manage and track student grades, attendance, and schedules. Students, parents, and teachers can view this information from anywhere with a mobile device. This app also makes it easy for families and guardians to complete forms, instantly communicate with school faculty, and receive push notifications to stay in the loop while on the go. The goal is to be able to access and account for anything to do with a student – from GPA to their school lunch balance – all in real-time.
Rating: 2.7/5
Installs: 5+ million
Get it for iOs here and Android here.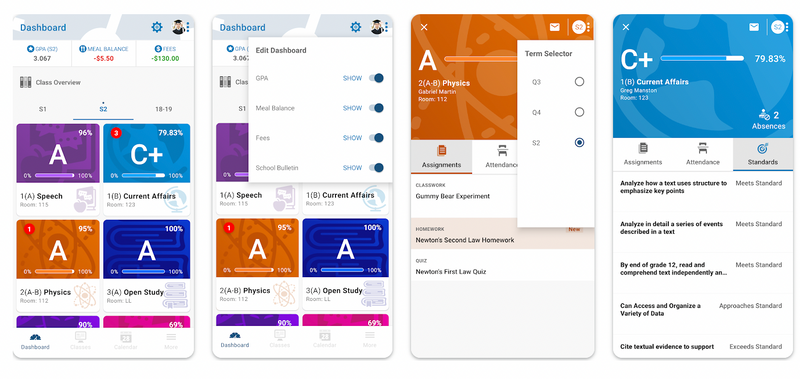 While not necessarily related to traditional K-12 curriculum advancement, this app does encourage creativity and the power of play! Students are encouraged to create unique characters in any style imaginable. The app strives to be competition free, and encourages students to express themselves in any way they want to. This app is suited for children as young as three years old, and can also be helpful for teachers to educate young learners about emotions-based vocabulary.
Rating: 4.1/5
Installs: 10+ million
Get it for iOs here and Android here.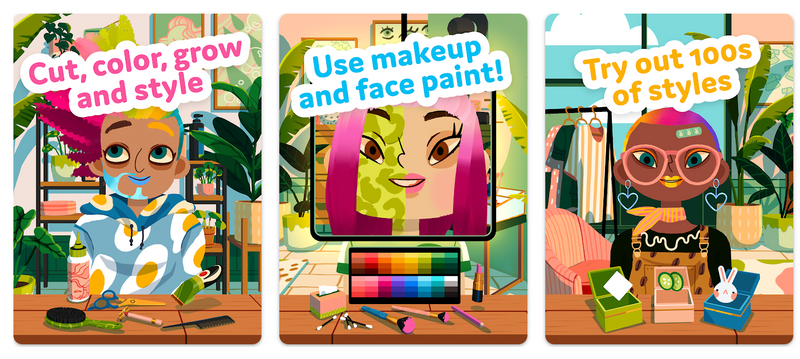 Enjoy the best free education apps for kids
There are so many great free apps out there to help provide the best education for kids. Whether you're trying to learn a new language or inspire creativity, the resources to disseminate information in the best way for your learner are out there. Up next, explore supplemental kearning for kids to learn about more beneficial learning activities and opportunities outside of the classroom.  
Sign your student up for one of the most popular live online STEM classes for kids. In this fun class students how to identify and utilize the rare Minecraft element of Redstone to engineer powerful inventions: