Minecraft skins are a compilation of images that determine your player's appearance in the game. This is how you can make your Minecraft character your own! For a few examples, check out some of the best Minecraft skins. Using a skin editor is a popular way to make your skin. Skin editors allow you to draw directly on a player template and upload it right to your game. Today we will be going over the best free Minecraft skin editors that you can use right now, and we'll show you how to upload your skins to Minecraft.
To unlock even more cool features and games in Minecraft, check out our fun live online Minecraft Redstone class or Minecraft modding class. Learn how to incorporate more advanced blocks such as redstone, pistons, and observer blocks to build holiday lights, automatic doors, and even flying machines inside Minecraft!
Use A Free Minecraft Skin Editor
Get started with the Minecraft Skins Editor. This is a free resource that can make skin creation easy and entertaining.
Each tool in the editor has its own function. The pencil, paintbrush, and paint bucket allow you to paint on the template in different ways. The dropper selects a color that has already been used while the eraser… erases. They also include a zoom feature. This can help you add tiny details to your Minecraft skin. Try it out for yourself and see what you can create.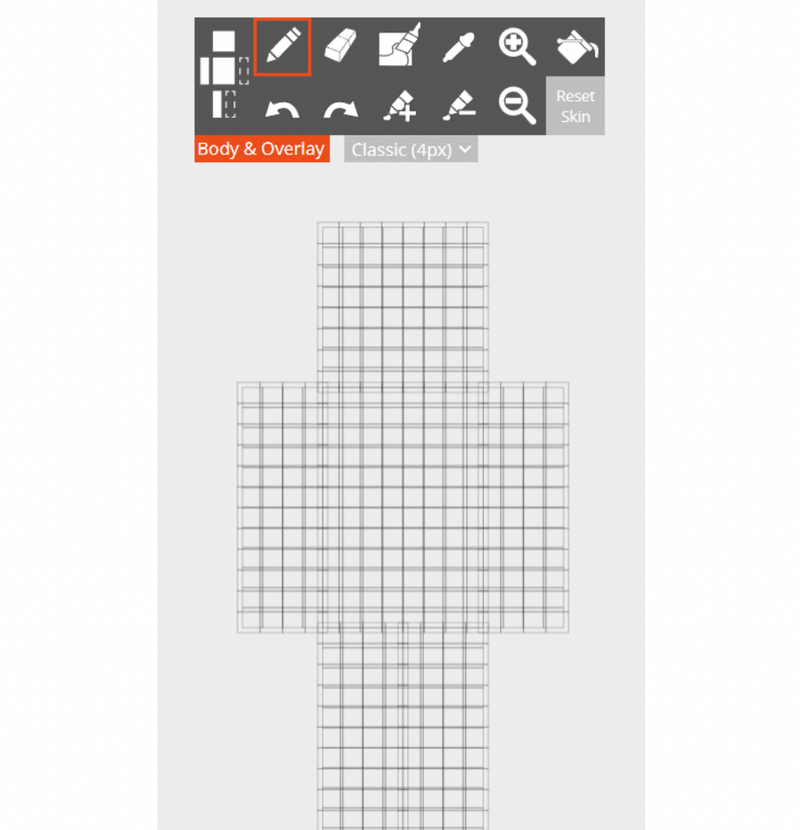 For step by step help making your first masterpiece, follow this in-depth tutorial on how to make a Minecraft skin.
Upload Your Minecraft Skin To Minecraft
How to Upload Your Minecraft Skin To Java Edition
Step 1: Hit the download button on the skin editor. (If you choose to share your skin you can upload it directly to the Skindex by clicking the "Upload to Skindex" button).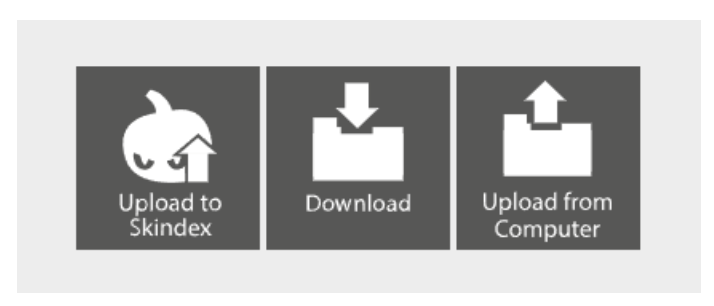 Step 2: Name your skin something you will remember and make sure you save it in a place you won't forget!
Step 3: Open the Minecraft Launcher.
Step 4: Select "Skins"(highlighted in yellow).

Step 5: Click "New skin."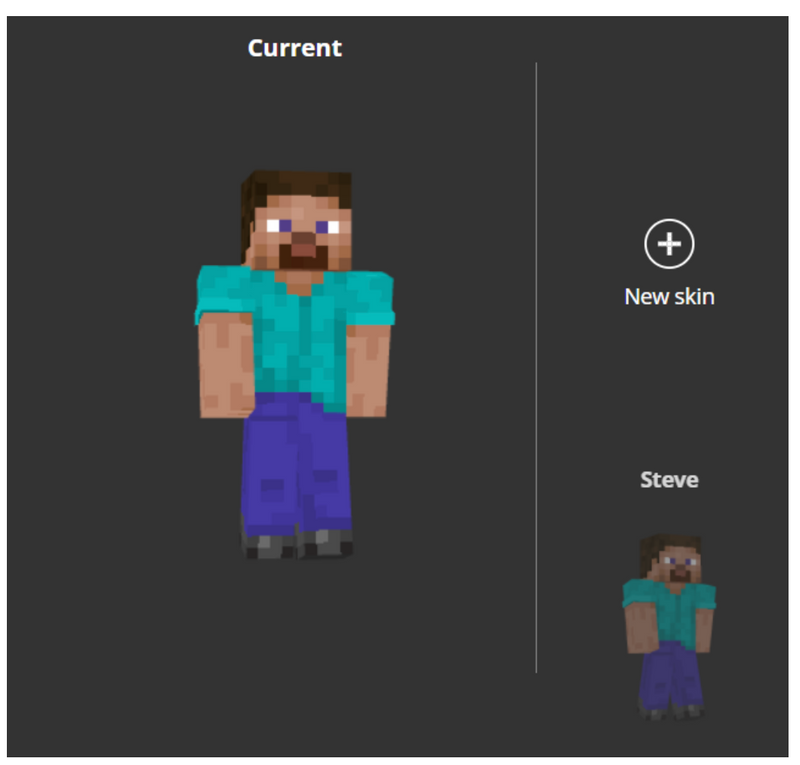 Step 6: Select "Browse" and find your skin.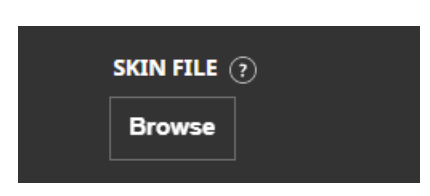 Step 7: Save and play!
How to Upload Your Skin To Minecraft Education Edition
Step 1: Hit the download button on the skin editor.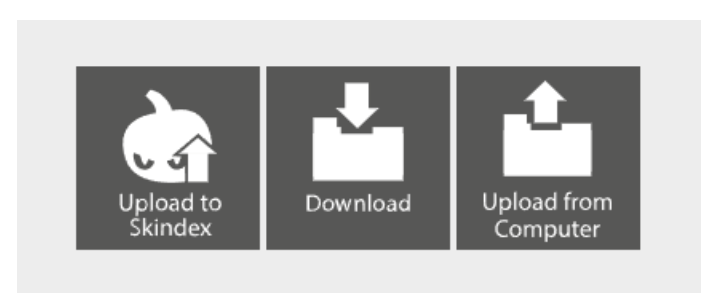 Step 2: Name your skin something you will remember and make sure you save it in a place you won't forget!
Step 3: Open this website. This skin pack creator will allow you to upload multiple skins to use inside of Minecraft Education Edition.
Step 4: Name your skin, name your skinpack, and add a version number.
Step 5: Upload your skin.

Step 6: Download and open the file. It should prompt you to open Minecraft Education Edition. This will then automatically import your skin.
Step 7: Select the clothing hanger to change your skin (squared in red).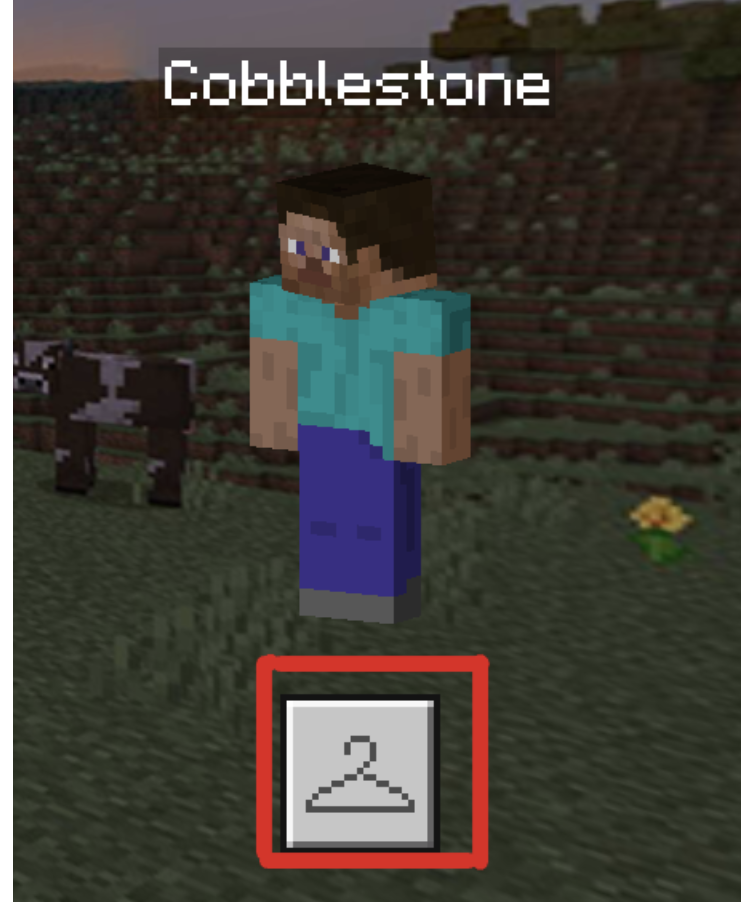 Step 8: Scroll to the bottom to find your skin pack. Select it and play with your new skin.
Minecraft Skin Editor Ideas
Now that you know how to make skins and upload them, here are a few ideas for inspiration for your next skin.
1. Make your favorite superhero
Superheroes are a really fun skin choice. Here is an awesome Spiderman skin that can be built off of. Try to edit this skin to make your favorite version of Spiderman (or choose your favorite superhero).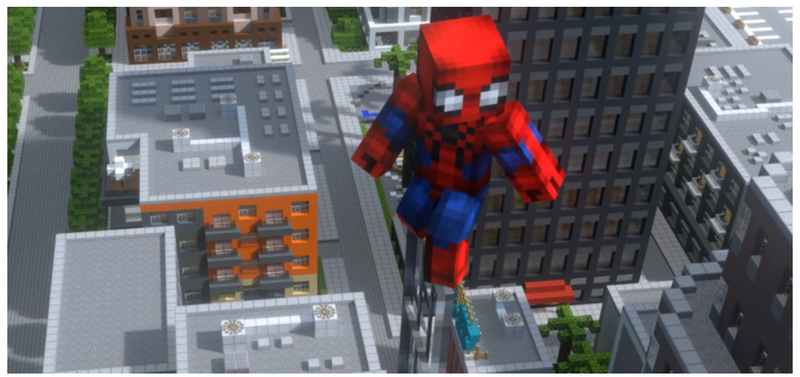 How to get this Minecraft skin: Spiderman Skin.
2. Your favorite video game character
This one is a super interesting idea because there are thousands of video game characters to choose from. You can even edit their clothes and other accessories to differentiate your skin from the rest of the pack! We chose a skin from the popular game Stardew Valley (Abigail).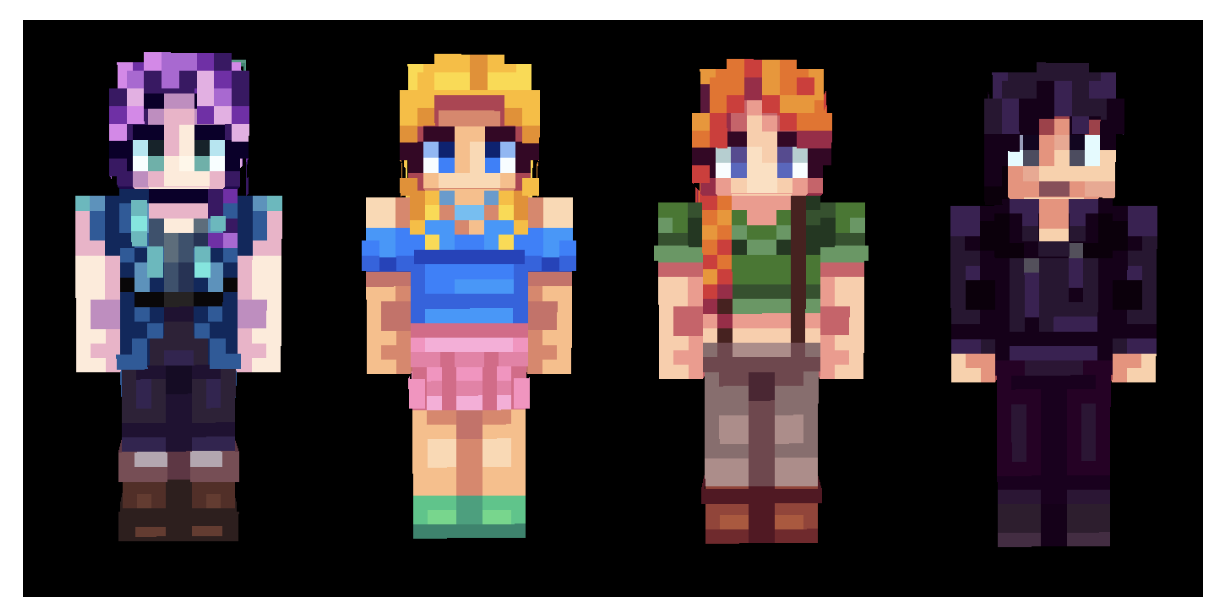 How to get the Minecraft Skin: Abigail Skin
3. Your favorite animal
Animals come in all shapes, sizes, and colors. Minecraft skin creation is no different and is limitless when it comes to your creativity. Make a purple penguin, put a rabbit in a dress, or put a hat on a chicken. Try editing the animal skin linked below.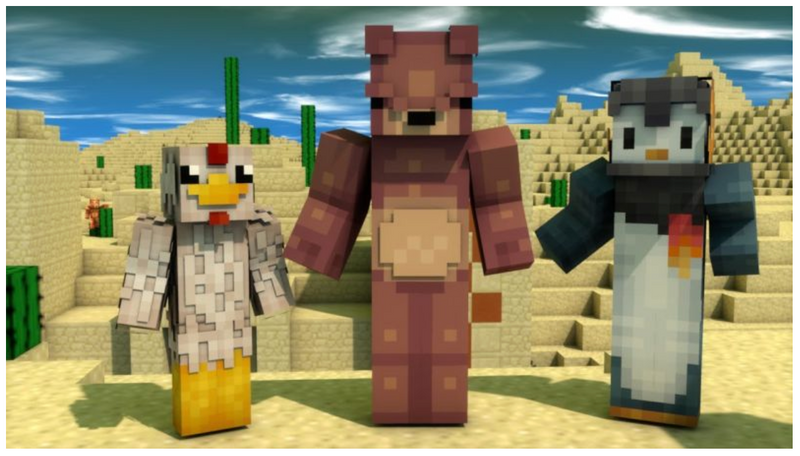 How to get the Minecraft Skin: Chicken Man Skin
4. Your favorite holiday skins
Have a scary-good time making cool Halloween-inspired skins such as a ghost, vampire, and more. Follow this tutorial to make a black cat in a candy corn costume.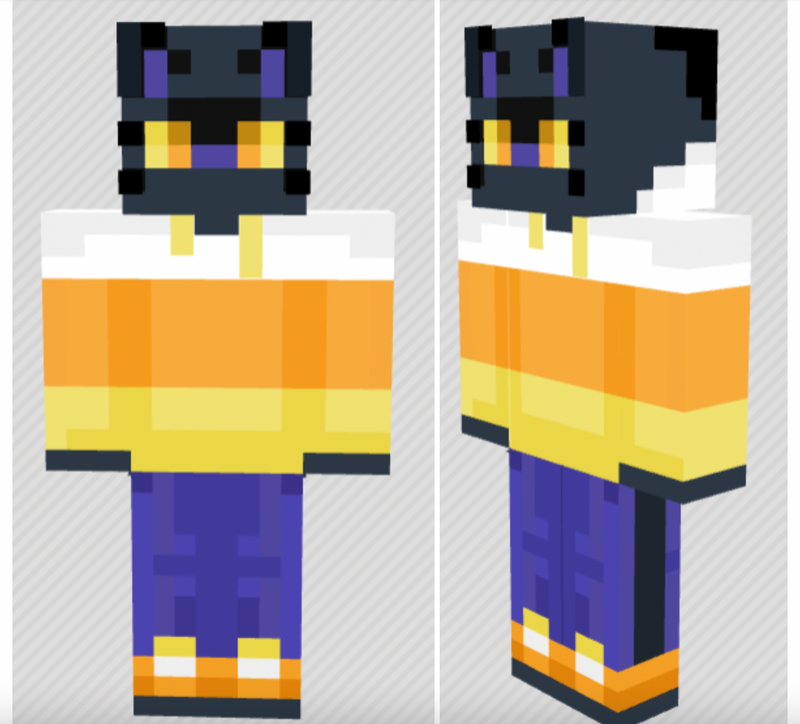 The Best Minecraft Skin Editor App
Editing Minecraft skins on the computer can be rewarding, but slightly tricky. Some people prefer to edit using their phone or tablet. This skin editor on the Google play store has everything you need to create the best skin possible. It allows you to see your skin in 3D so you can get every nook and cranny to add incredible detail.
Finding the right skin editor for you can be a challenge. Check out this Free Minecraft Skin Editors article to find the right fit for you.
Get Started with a Minecraft Skin Editor
Now you know the basics of Minecraft skins, and even some cool ideas to help you create your own.
If you want to dive into more Minecraft creation, join our live virtual Minecraft Redstone Engineering class that is made specifically for kids! All Create & Learn courses are small-group format, led by an expert, and designed by professionals from Google, MIT, and Stanford.
Written by Create & Learn instructor Gabrielle Cindric. Gabrielle is a Computer Science student by day and a STEM instructor by night. In her free time, she enjoys playing video games and hanging out with her poodle Bailey and cat Asphalt.