Roblox Studio is software that allows developers to create games and projects on the Roblox platform. Using the Lua software language and an easy drag-and-drop interface, anyone can quickly create their own game, and upload it to Roblox, in a matter of minutes! In this post we will guide you through how to download Roblox Studio and get started.
To get live expert guidance every step of the way, and learn from a curriculum created by Google, Stanford, and MIT pros, join a fun online Roblox game programming class: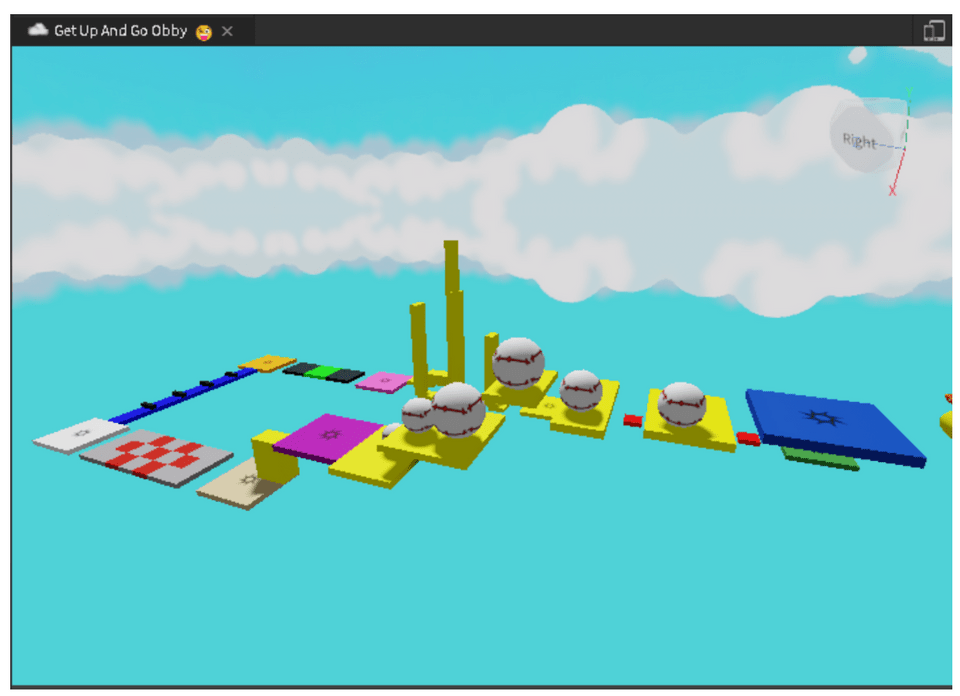 Is Roblox Studio Available for Free?
One of the best reasons to learn how to design games in Roblox Studio is because it is free! Once you download and log in to the program, you can create as many games and projects as you like, upload them to Roblox, and play them with your friends at no cost.
What Do I Need to Run Roblox Studio?
You will need to have a Windows PC or a Mac computer in order to run Roblox Studio. Currently, the program will not work on a phone, tablet, Chromebook, or on Linux computers. You will also need a minimum of 1 GB of system memory to run the program smoothly. A mouse is recommended, although a trackpad can also be used.
How to Get Roblox Studio
Roblox Studio is easy to get directly from the Roblox website or through the game itself if you downloaded Roblox via the Microsoft Store. In addition, if you'd like help from an experienced instructor who can show you step-by-step how to download, install, and begin to use Roblox Studio within minutes, Create & Learn offers a free Beginner Roblox Game Coding class.
Here are the steps to becoming a Roblox Studio user:
1. Visit the Roblox Website
Navigate to www.roblox.com, and sign in to your account in the upper right hand corner (or create a new account if you are new to Roblox). After you have signed in, look for the Create menu item at the top of the page, and click on it.

2. Start Creating to Download the Program
Click on the Start Creating button in the center of the page to start downloading Roblox Studio. If your browser asks where to save the file, be sure to save it in a location that you can find easily, like the Desktop or Downloads folder.

3. Select the Download to Install
Once the file has been downloaded, navigate to the place you sent the download on your computer, and click on the file's name to install your copy of Roblox Studio.

4. Log In to Create
After Roblox Studio runs through its Installation sequence, it will ask you to log in to continue. Be sure to use the same login that you use in Roblox, or the account name and password that you just created if you are new to Roblox. If you are already logged in to Roblox in your browser, it may also automatically log you into Studio.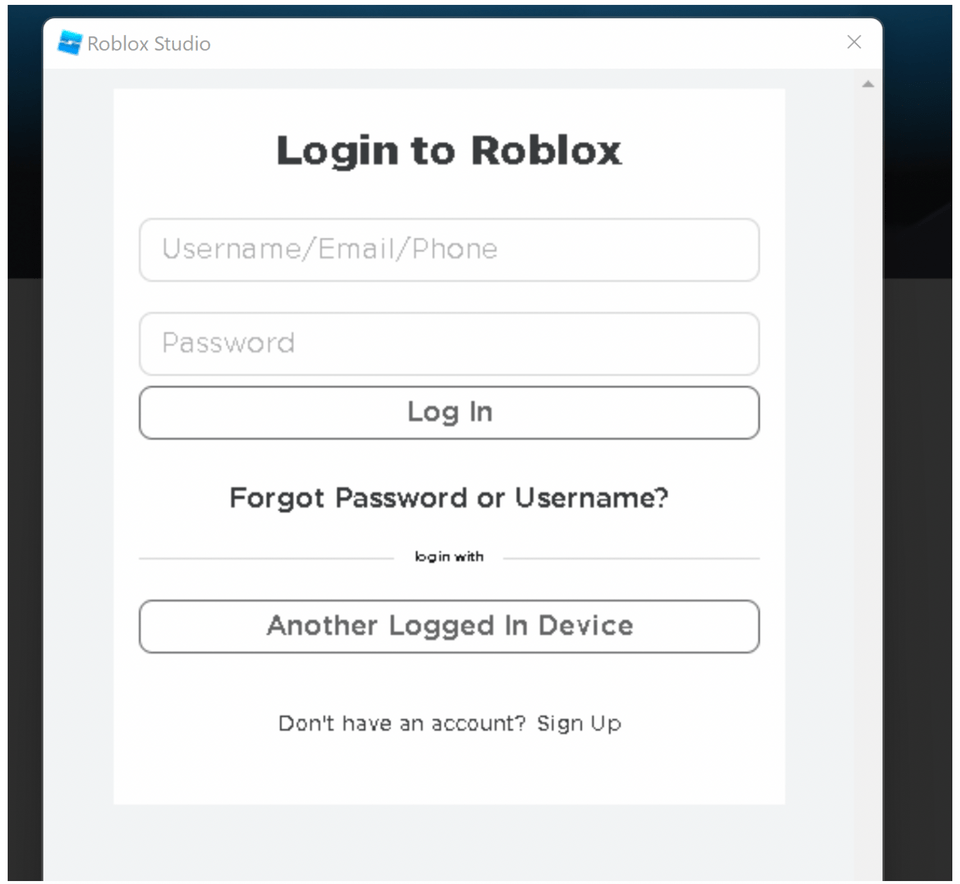 OR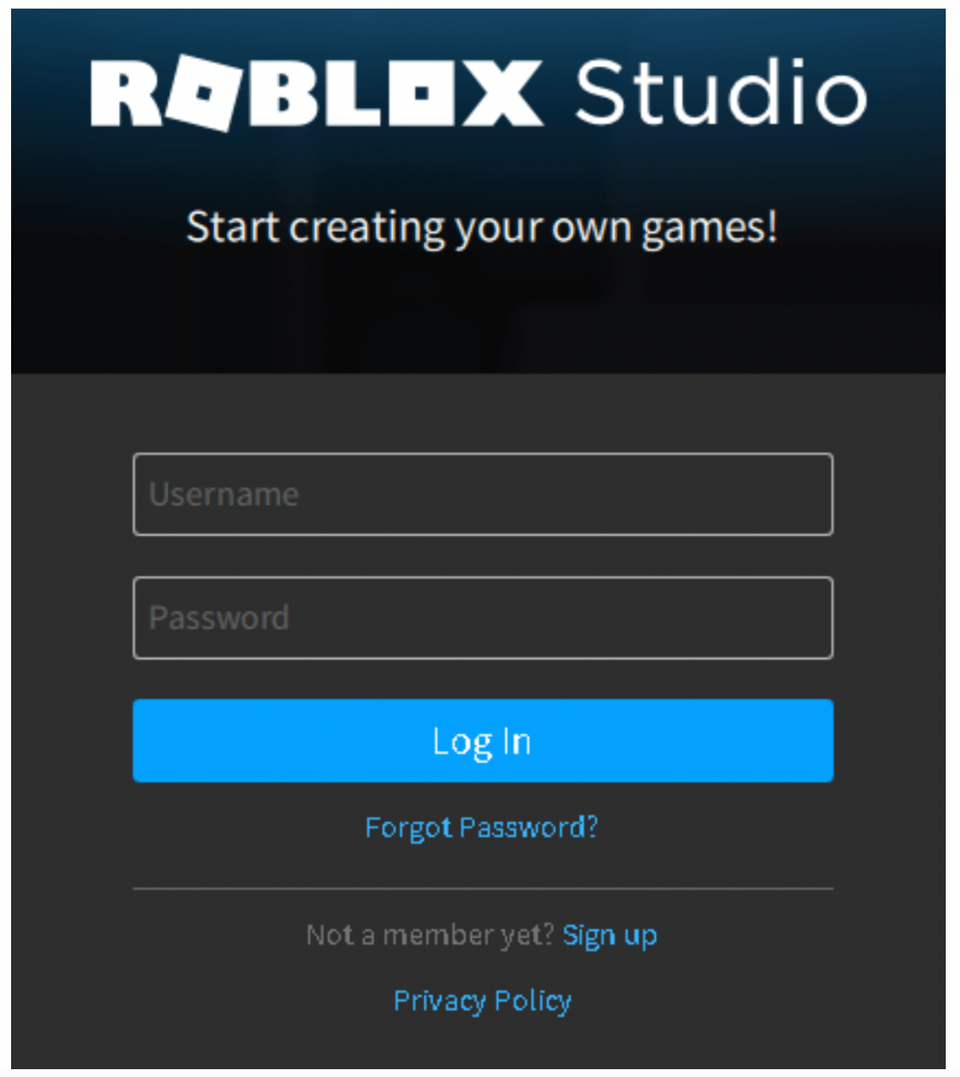 If your account has Two-Step Verification turned on, you will also need to check your email for a verification code to log in.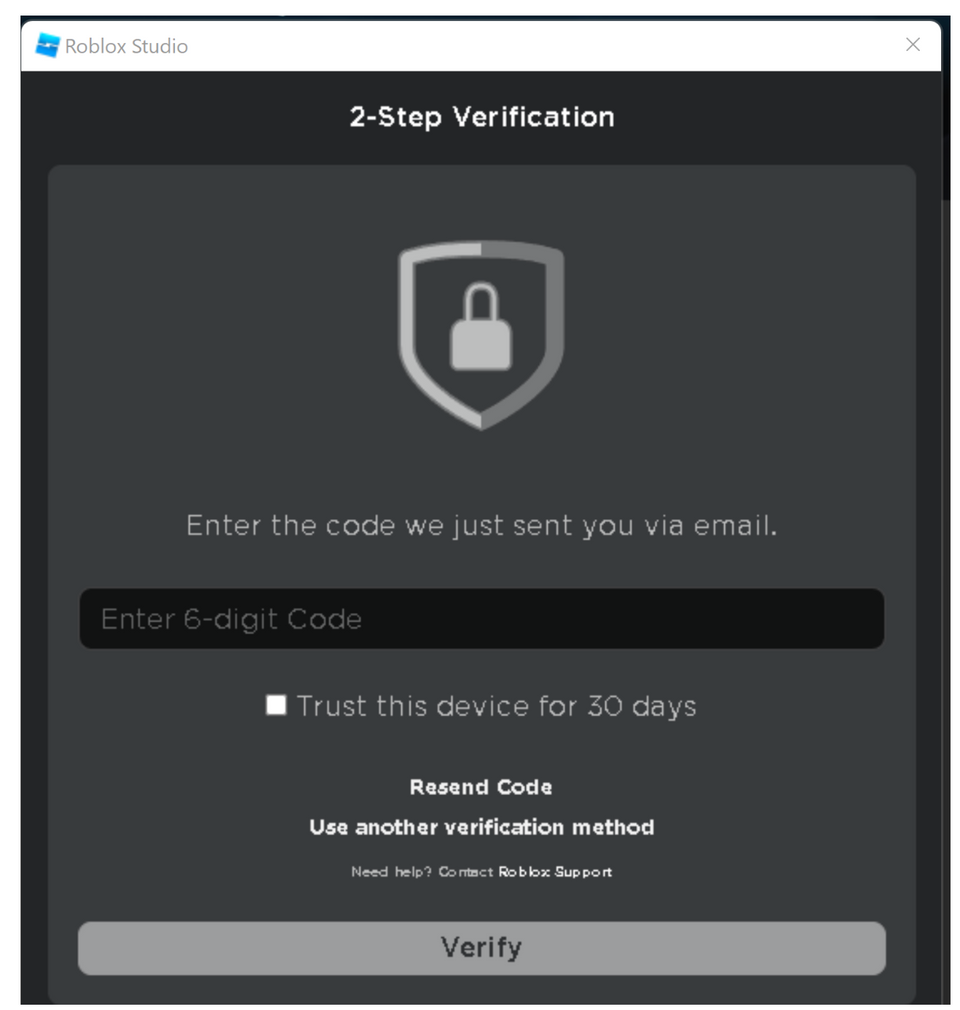 5. Select a New Place Template
Once you have logged in, you will see the "NEW" tab on the left. If it is not already selected, click on it, and choose a starting template to create your first game! If you're not sure how to use the Studio interface, we recommend joining Create & Learn's free Intro to Roblox Coding class to learn how to make your very first obstacle course (obby)!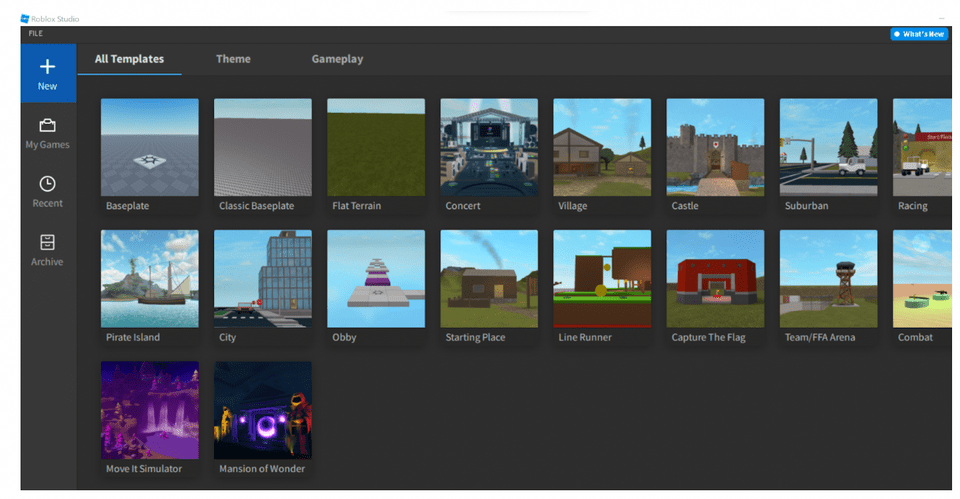 Then enjoy our Roblox coding guide to create your first project, and try a few fun Roblox practice ideas.
Watch this video to see exactly how it's done!
Download and install Roblox Studio
We hope the information above helped you download and install your own copy of Roblox Studio. The next step is to learn how to build a game of your own, save your progress, and share it with the Roblox community! Read all about how to make a Roblox game, which will get you started using your new software installation right away.
To bring all your Roblox ideas to life, join our live online beginner Roblox game coding class (Grades 3-8), intermediate Roblox Studio Lua Coding class (Grades 6-12) and Roblox camps, to get instruction from an expert. Our curriculum is designed by experts from Google, Stanford, and MIT. And with our free intro session, there's no risk in trying!
Written by Kari Tonkin, a Create & Learn instructor. Kari has been teaching a wide variety of courses and ages for more than twenty-six years. Some of her favorite subjects to teach include computer science, graphic design, mathematics, and coding languages. She received a Master's Degree in Curriculum Design with Technology Integration from Black Hills State University in 2016 and has used this knowledge to stay current on new technology trends in education. When she is not working, Kari enjoys playing video games with her family, including Roblox and Minecraft, hiking and camping, and traveling around the United States.