Today we will show you some of the most popular Minecraft texture packs to see Minecraft in a new way! Minecraft is all about creativity, exploration, and player customization. Players get to choose how they want to play the game by choosing what material their houses are built with, deciding what animals to include in their farm, and customizing how their game looks through the use of resource packs or texture packs.
A texture pack is a collection of files that a player can import into Minecraft to change the appearance of the different blocks that are in the game. Minecraft comes with a default texture pack which is the original way to play the game, but players are given the choice to download different texture packs to change the look and feel of the game. Whether you want your game to look like it belongs in a fantasy cartoon to as realistic as possible, texture packs allow you to see Minecraft the way you imagine it.
Learn Minecraft coding with our award-winning live online free Minecraft classes, designed by experts from Google, Stanford, and MIT.
How to add texture packs to your game
There are a couple of ways to add texture packs to Minecraft. Type:

into the file explorer and open the resource packs folder. Drag the ZIP folder to the resource packs selection menu. Many texture packs also need some additional downloads to work. All of the texture packs on this list were found on resourcepack.net and most require OptiFine to work (which is a quick installation).
Discover the most popular Minecraft texture packs
From cartoony to realistic we are going to explore all the different ways you can experience Minecraft with these texture packs!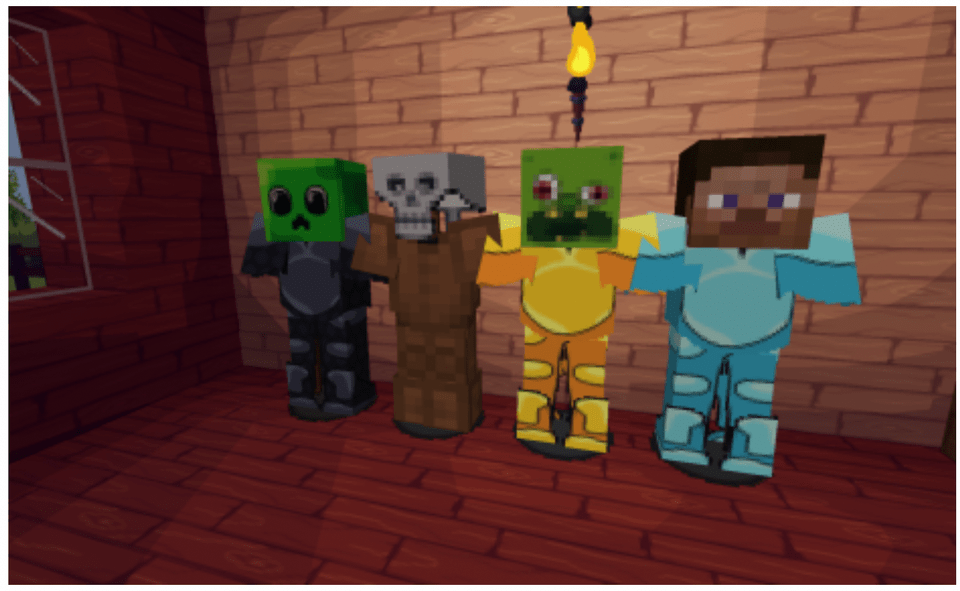 Theme: Cartoony
Made by: Daft-Vader
Pros: It has simpler textures but that does not mean less detail.
Cons: Hard to see underground.
If you are a fan of cartoons then you will love Daft-Vader's Tooniverse Resource Pack! Toonieverse gives Minecraft a simple but diverse look through the use of its simple, smooth, and vibrant colors. From the modified user interface to the cute smiling sun, this is a resource pack to get if you want to play inside a cartoon fantasy world!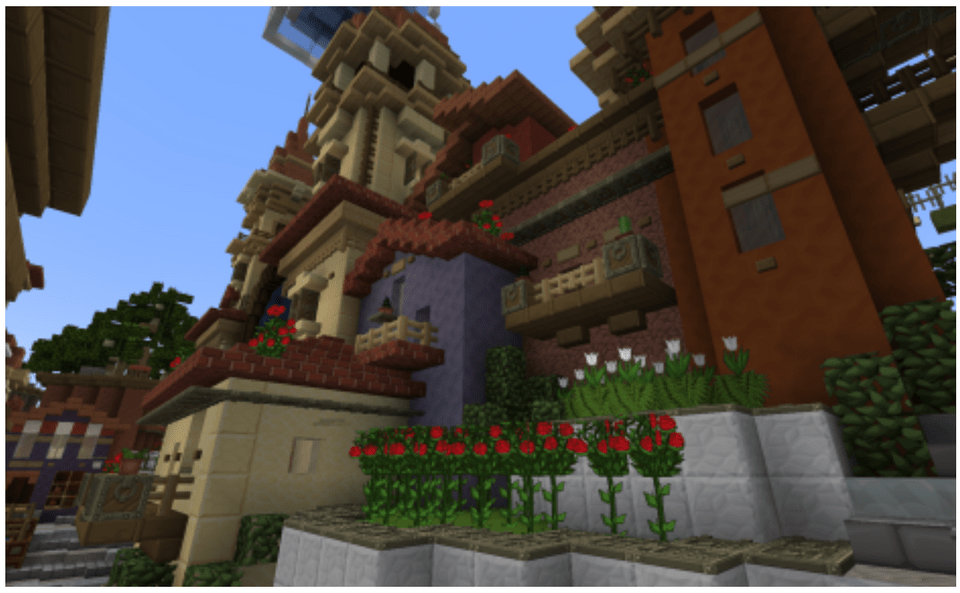 Theme: Comic Book
Made by: Sphax
Pros: Available for Java and Bedrock editions, regularly updated, add-on packs.
Cons: A stronger PC is needed to run more detailed versions.
PureDBcraft was created with comic books in mind and it looks great. In addition to the great details, there are also add-on packs to take it to the next level! Including PureBDcraft, there are other versions like GrungeDBcraft, VanillaBDcraft, and XmasBDcraft. This pack also has geeky references hidden within: see if you can find some!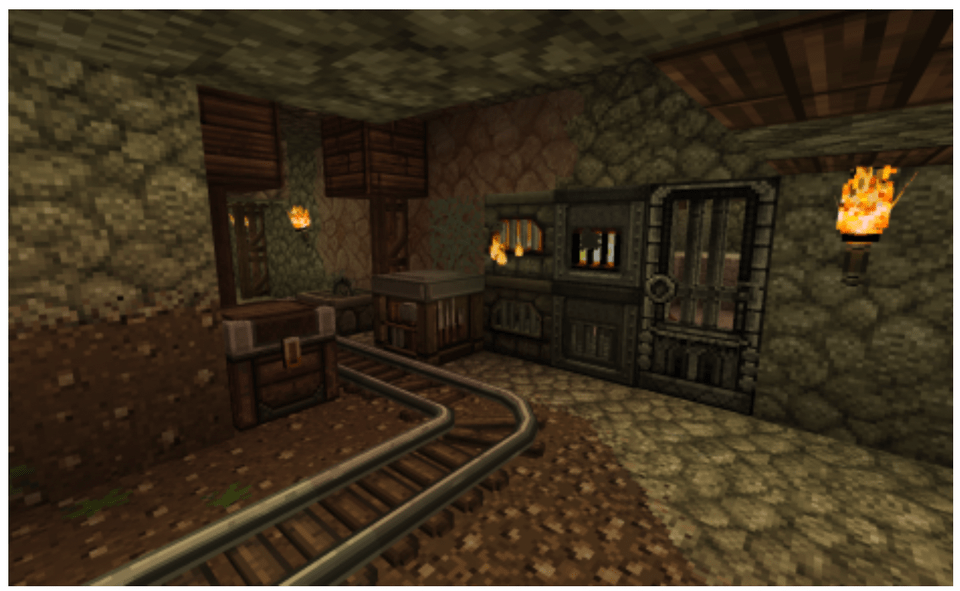 Theme: Medieval
Made by: Glowstrontium, filalpl
Pros: Available for Java and Bedrock editions, 3D add-on pack, and more movements in some textures.
Cons: May require strong PC to use.
John Smith Legacy is a medieval-style pack. The simmering ores are one of my favorite parts of this pack. There is another pack called John Smith Legacy JSC which offers smoother rock and ore textures and other tweaks which would be worth checking out if you like the original.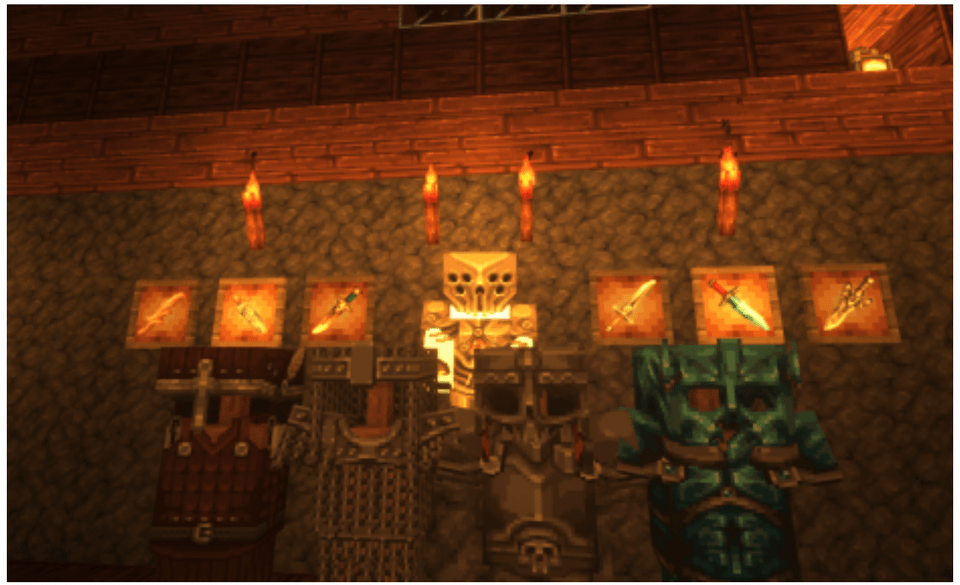 Theme: RPG/Medieval
Made by: FishyMint
Pros: Cool textures overall but really cool weapons and armor, add-ons.
Cons: Not yet updated for 1.19.
If you are a fan of medieval RPGs and pixel art then Fishymint's Mythic texture pack is for you! Playing this texture pack gives you a sense of wonder as you explore the newly textured fantasy world. Enemies look tougher and creepier with their RPG vibe and structures can look like the castle you dreamt of with their newly added skins.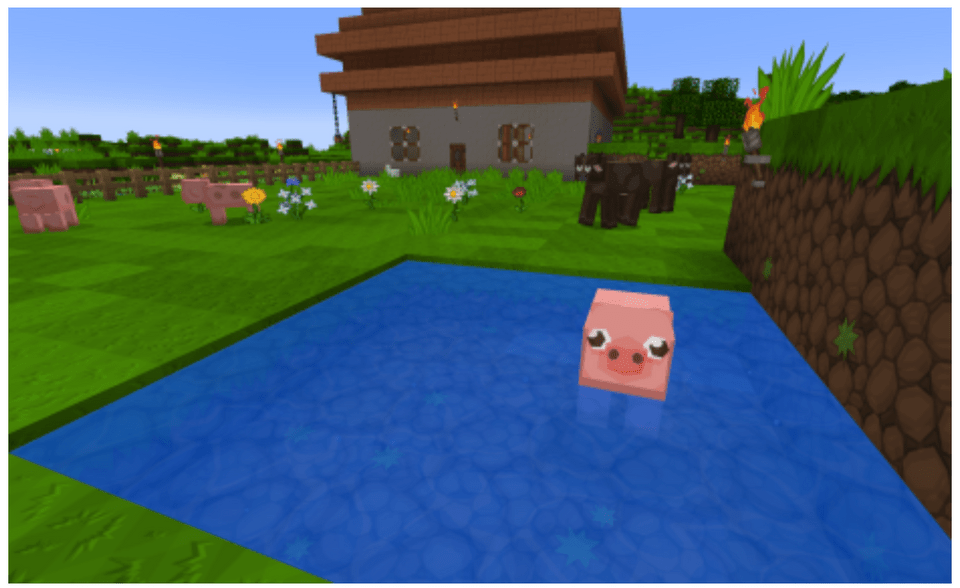 Theme: HD
Made By: Sapix
Pros: Continuing development, add-ons, and multiple resolution options.
Cons: Need a good computer to run high resolutions of this pack, not updated for 1.19.
When we think of texture packs, SapixCraft is most like one of the few you may think of. By far SapixCraft is one of the most popular texture packs and it is for a reason. First of all the resolution for this pack is one of the highest available which allows you to see the many details in every block!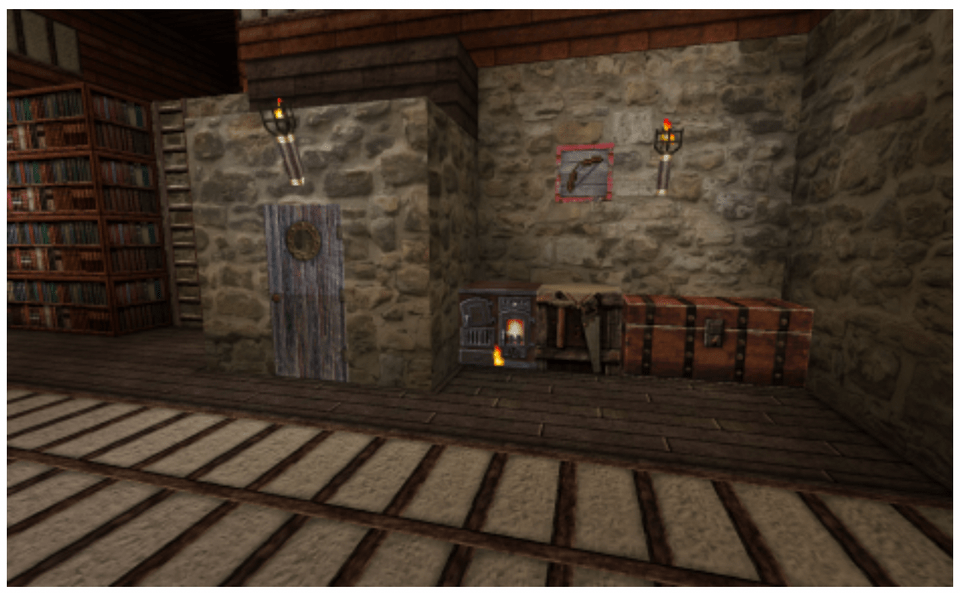 Theme: Weathered/Rusty
Made by: Ozbillo
Pros: Has mod support, updated recently.
Cons: Not yet updated for 1.19.
We love the battered old stuff texture and the grit it brings to Minecraft. The realistic textures blend well together and almost make it feel like a whole new game. This pack gives subtle UI changes that turn Minecraft into a new world!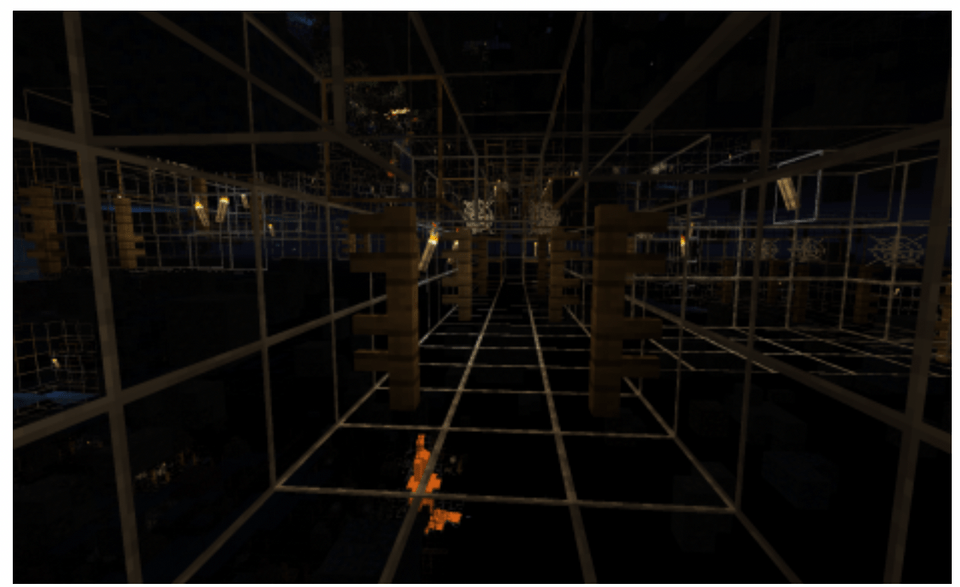 Theme: X-Ray
Made By: Filmjolk
Pros: Shows you all the essential blocks!
Cons: Can be dark underground and hard to navigate.
An aspect of Minecraft is exploration! You never know what you are going to find. You may not find anything or you may strike rich with diamonds! Take out the guesswork, with the X-ray resource pack, the player can see through any blocks so you can only go after those precious gems!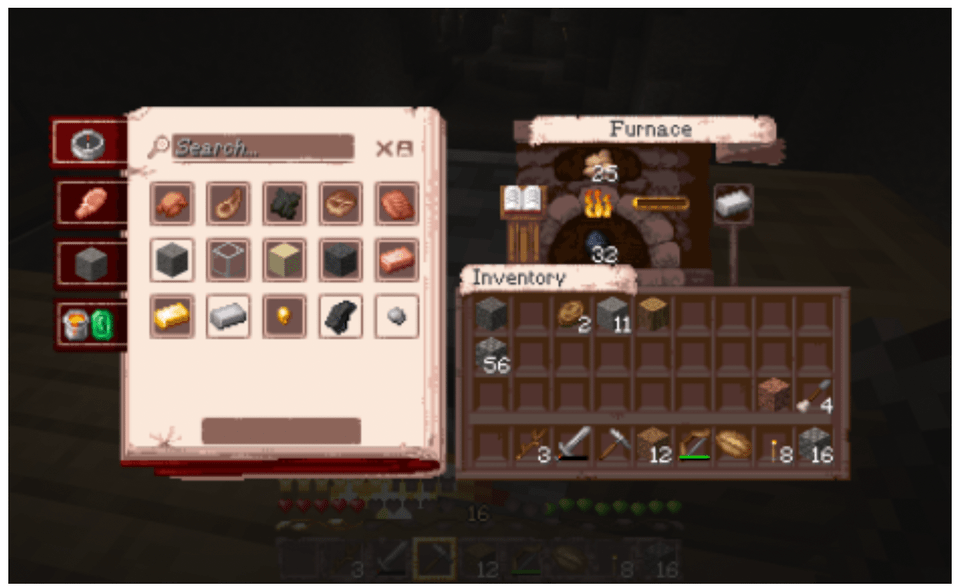 Theme: Rustic
Made By: Jicklus
Pros: Add-ons, bedrock and Java editions, cool UI upgrades.
Cons: Shaders are recommended.
This theme was designed to "touch up" the original textures with a rustic look. This texture pack would be good for someone who wants to change it up a bit but likes the original textures of Minecraft. If you want to explore Minecraft in a darker tone, then Jicklus is the perfect pack for you!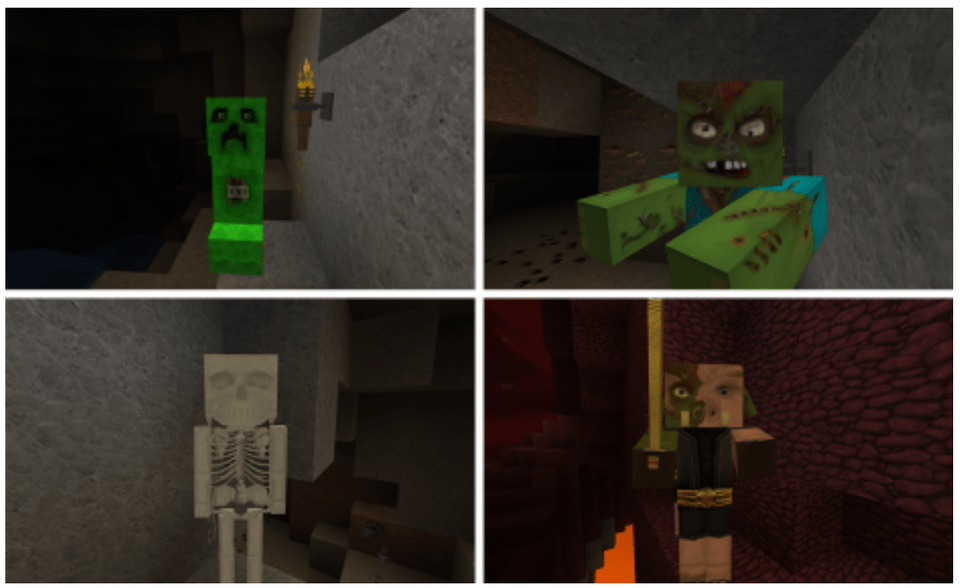 Theme: Semi-realistic
Made By: mc_monalisa
Pros: Add-ons, the monster skins are GREAT!
Cons: It has not been updated for a while.
If you were a fan of the original Monsterely texture pack then you need to Monstereley HD! It is the same pack as the older version but the resolution has been turned up, making it look even better than the original! Plus they have added on additional features compared to the old pack. See if you can find them all!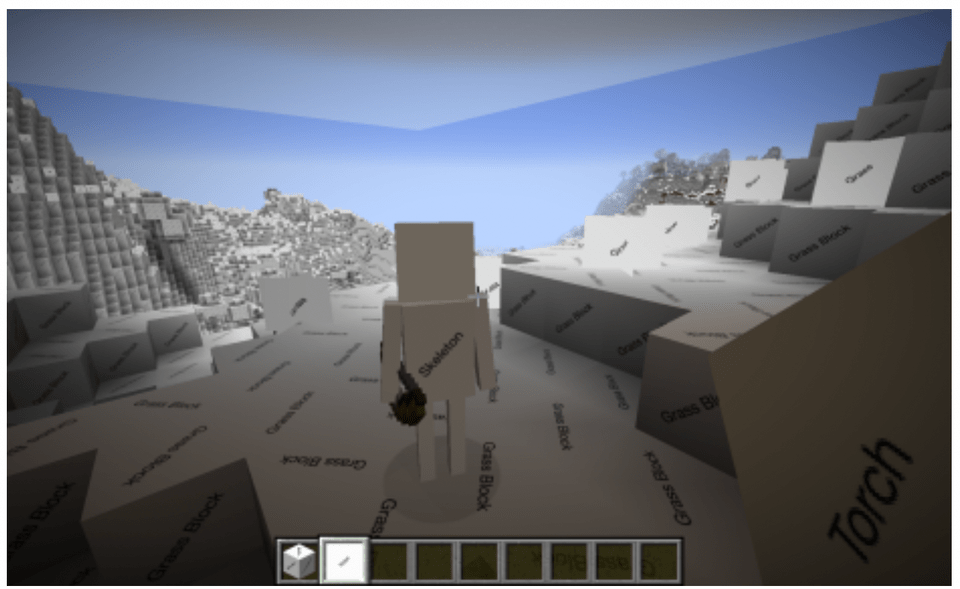 Theme: Hard Mode
Made By: _ForgeUser12985331
Pros: Really really different, good for a challenge for hardcore players.
Cons: Not for beginners. Not updated for 1.19.
Have you beaten Minecraft 60 times over? Do you feel like you could beat it with your eyes closed? If so, then this pack is for you! This pack replaces every texture block with the name of the texture. Over there in the distance… is that water or dirt? Well, you're just going to have to waddle over to find out. The creator invites you to try The Chubik Challenge, using this pack is playing hardcore, and slaying the Ender Dragon. Think you can do it? Then challenge accepted!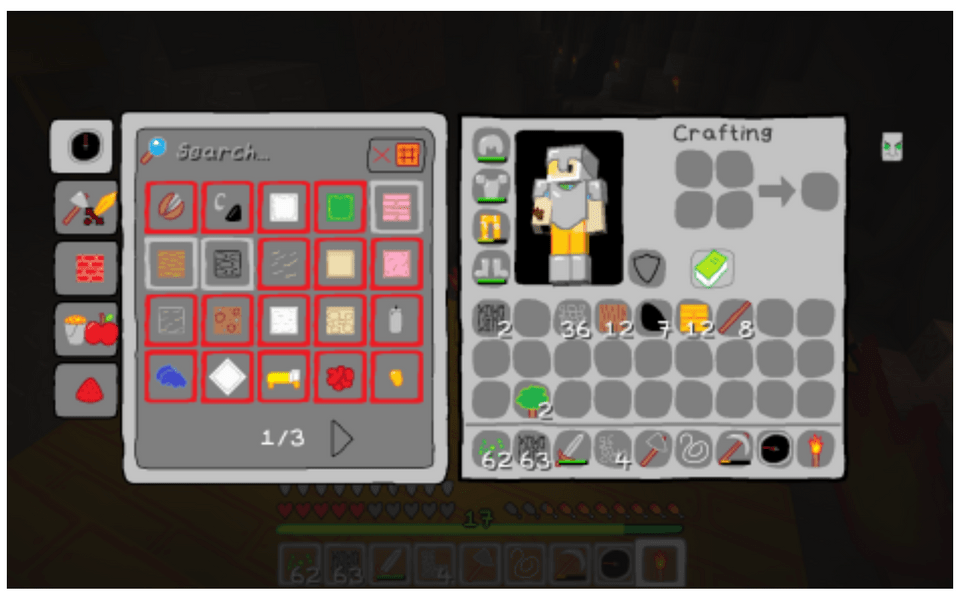 Theme: Cartoony
Made By: Stridey
Pros: Well made for MS Paint!
Cons: Young-artist feel.
Let's face it. We've all had experiences being bored on our computer and turning on MS Paint and doodling. But have you ever wondered what those doodles look like if they were in Minecraft? This sense of nostalgia and curiosity is what exactly the MS Painted texture brings to Minecraft. From the cartoonish style to the pixelated art, everything in this pack looks like it was drawn with a mouse on MS Paint. If you enjoy cartoons, this pack is for you!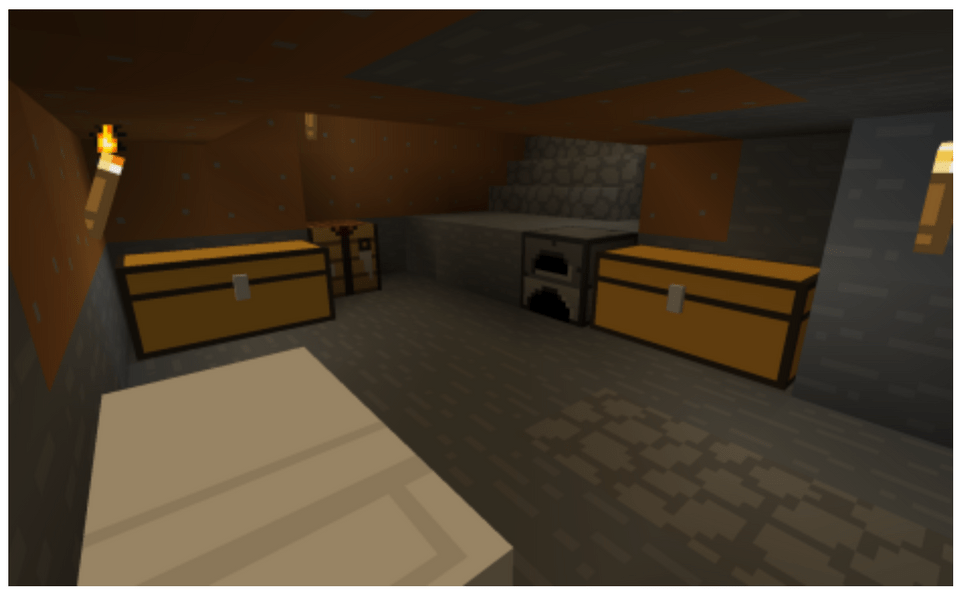 Theme: Simplistic
Made By: RobotPantaloons
Pros: Add-ons, Low-specs.
Cons: Low-fi feel.
If your computer is struggling to render Minecraft's expansive world then the Bare Bone pack is what you need. The Bare Bone pack has lowered the quality of all the blocks within Minecraft so lower-end or older computers can still run and play Minecraft smoothly. It also makes the game look more simplistic which adds a new style and feel to the game.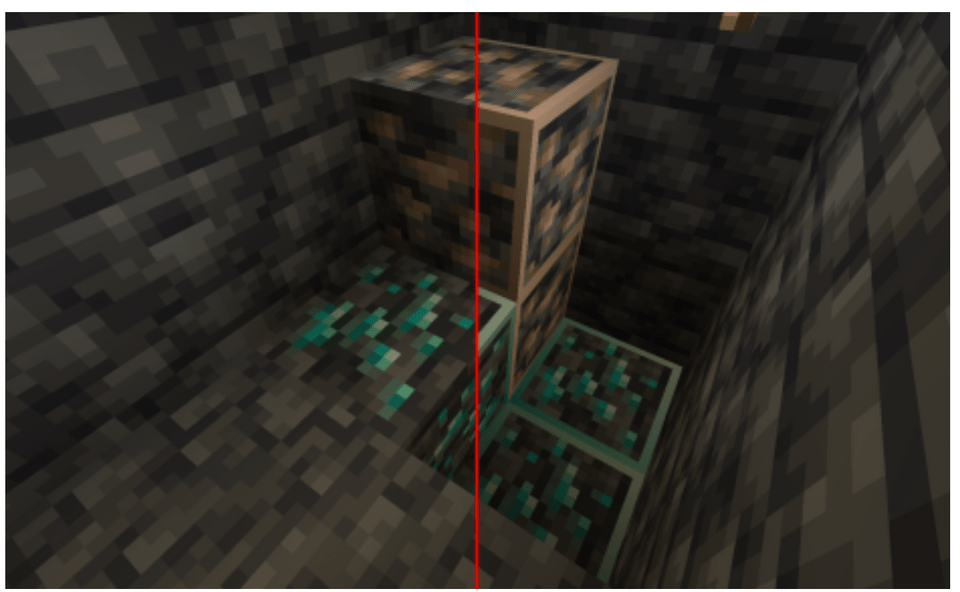 Theme: Quality of Life
Made By: Techy
Pros: Allows ores and gems to be easier to see when mining!
Cons: Not updated for 1.19x yet, requires certain settings.
If you are not a fan of the X-ray but still enjoy mining and exploring Minecraft's rich cave systems then Visible Ores is just for you. Very similar to the X-ray pack, the Visible Ores pack makes ores and gems accessible by making them light up inside the caves you are spelunking! While this is a minor tweak to the game, Visible Ore makes caving more exciting! Note: This pack requires certain settings changes to work!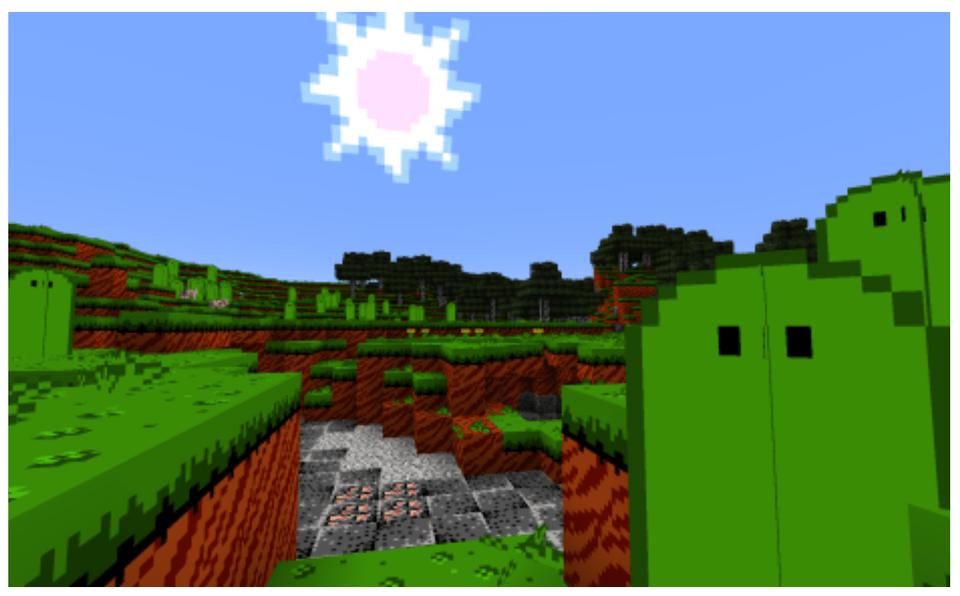 Theme: Pixel Art
Made By: Befarrar, Knightworm
Pros: Simplistic yet stylish
Cons: Not updated for 1.19x yet.
Retro NES' texture will bring you back to the olden days of gaming. With its 16-bit pixel art style, you feel like you are playing inside a retro game from the 80s! Get this pack if you want to play inside your favorite classic NES games!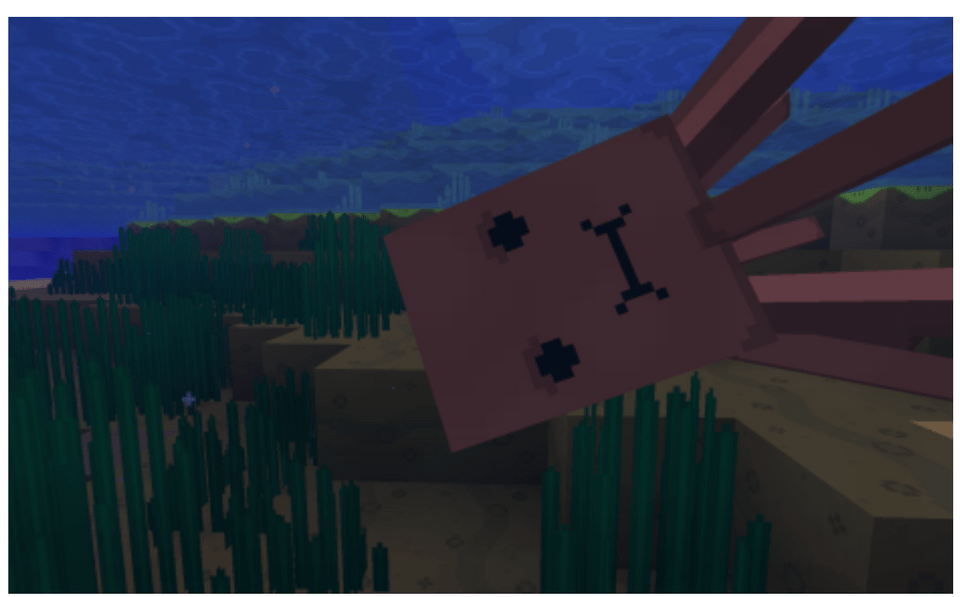 Theme: Cartoon/Fantasy
Made By: Leonel, WFlingSquirrel
Pros: Cool video game references.
Cons: Some colors look very saturated.
Adventure Time is one of our favorite cartoons, so we wanted to add the Adventure Time Craft pack to this list! This texture pack makes you feel like you are in the land Ooo exploring side by side with Finn and Jake. If you have a favorite cartoon or show look it up to see if they have a texture pack of it!
Where to download texture packs
All the texture packs on this list can be obtained through ResourcePack. We prefer to use this site because of how easy it is to download the texture packs and ResourcePack provides simple instructions on how to install the texture pack and the current versions the pack runs on. ResourcePack as provides a list of which texture packs are currently the most popular to see which pack you should try out next! While there are tons of other sites to find resource packs to enhance your game we find ResourcePack to be the best of them all!
How much are Minecraft texture packs?
All of the texture packs on this list are free to use, but if you want to obtain are higher quality resolution for your favorite pack then you may have to pay for those certain resolutions. But remember, the higher the resolution, the more powerful computer you will need, so if your pc is fairly old or does not have powerful graphics cards, sticking with the free and low-resolution packs will be the best option.
Enjoy the most popular Minecraft texture packs
If you are looking to enhance the experiences of Minecraft then using a texture pack is an excellent way to explore Minecraft! Texture packs allow you the play to see and play Minecraft the way you want to which is what the game is about exploration, creativity, and player choice. Another way to enhance your gameplay is to mod the game and change or make new things to your game. If you are interested in creating your skins, and mods, and want to learn more about coding and technology then check out our award-winning Minecraft Redstone Engineering (Grades 2-5), Minecraft Modding Quest (Grades 2-5) or Learn to Mod Minecraft classes (Grades 5-9).
We hope we were able to help you expand your experience of Minecraft and hope to see you soon! Up next learn how to make a Minecraft skin or explore cool Minecraft house ideas.
Written by Create & Learn instructor Andrew Harper. Andrew has always had an interest in coding, and after he got his degree and certification in education, he realized that he could be a coding teacher! From there, he started researching and learning a lot on how to integrate computational thinking into education. His dream is to one day create educational software, materials, board games, and video games that encourage students to apply critical thinking and STEM foundations to improve their classrooms and communities. He always tells his students, " if you can imagine it you can create it in code!"