Want to find some of the best Minecraft custom worlds? Minecraft is the best game to go to when you are looking for impressively amazing community creations. Whether it is story-based or survival, there are endless ideas and worlds to be found. In this guide, you will find a compiled list of the best Minecraft worlds and maps that you can try out today!
Discover the Best Custom Minecraft Worlds and Maps
Let's explore the best adventure worlds, survival worlds, escape worlds, and parkour maps! Jump right into creating anything you can imagine in Minecraft by learning Minecraft programming.
Get help customizing your game with live online Minecraft classes led by an expert. Enjoy a curriculum designed by professionals from Google, Stanford and MIT, and featured by Minecraft Education.
Explore the Best Minecraft Adventure Worlds
Minecraft is filled with intense and interesting worlds and Poison is no different. This map is not for the faint of heart as it is filled with horror elements using many of Minecraft's in-game features. A play through will have you jumping, screaming, and even laughing. The design and story will keep you wanting more.
Planet of the Apes? No, even better… Monkey's Illusion. This map features puzzles, weapons, and plenty of custom items. This adventure world even includes a multiplayer feature to take down the monkeys and puzzles with your best friends. If you enjoy action, and out of the world gameplay then Monkey's Illusion is for you.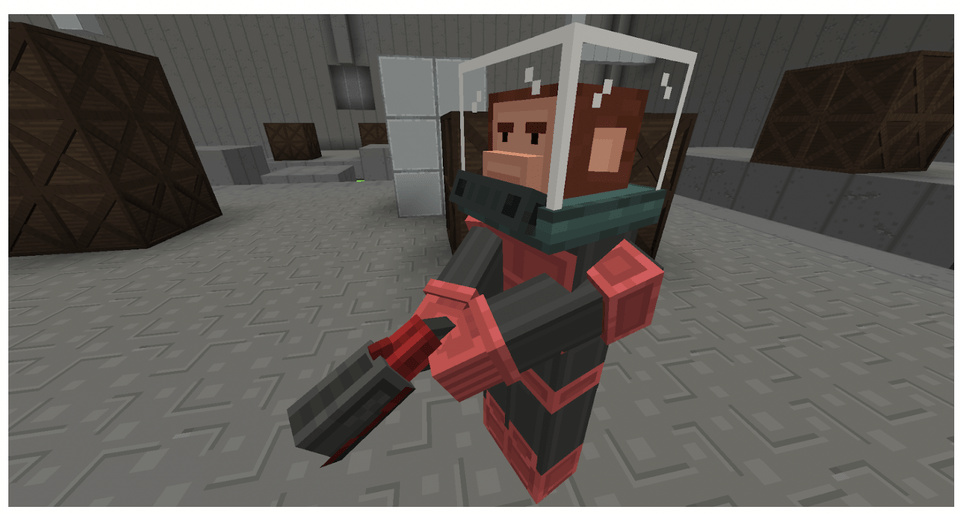 The Tourist, an extravagant adventure world with an intense story. You are a tourist in Paris and the journey takes you to places you would have never expected. This world includes amazing builds, epic Redstone contraptions, humor, and action packed inside one adventure world. Check it out to have a great adventure in Paris that you will never forget.
The last potato on earth is gone. It is up to you and your friends you meet along the way to find it. Will you be able to escape prison, save a piglet, complete puzzles, and jump through parkour traps to find it? Test your skills in Part 1 of the 2 part adventure world series.
This highly detailed adventure map includes custom 3D modeled swords and items. It has an in-depth story with NPCs voiced by professional voice actors! Each voice has a different accent and voice which makes this adventure world so much more immersive and interesting. Are you up for the challenge to venture beyond your hometown?
Check out the Best Minecraft Survival Worlds
SkyBlock is the simplest yet most fun survival world ever created. The main goal is to survive on a floating island with only limited resources available to you. There are many other secondary challenges to make things a bit more interesting such as collecting wool and bonemeal. You better practice making cobblestone generators before starting this survival world!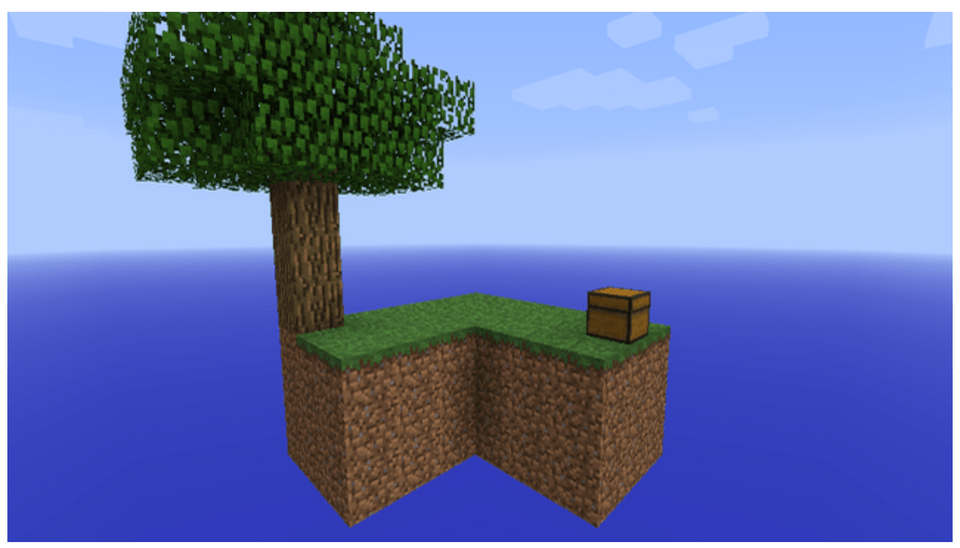 The Cube Survival world was inspired by SkyBlock, but with a twist. 7 different cube islands are filled with surprises and different biomes! Each cube has its own danger level and goal for you to achieve. If you think you can survive this world check it out.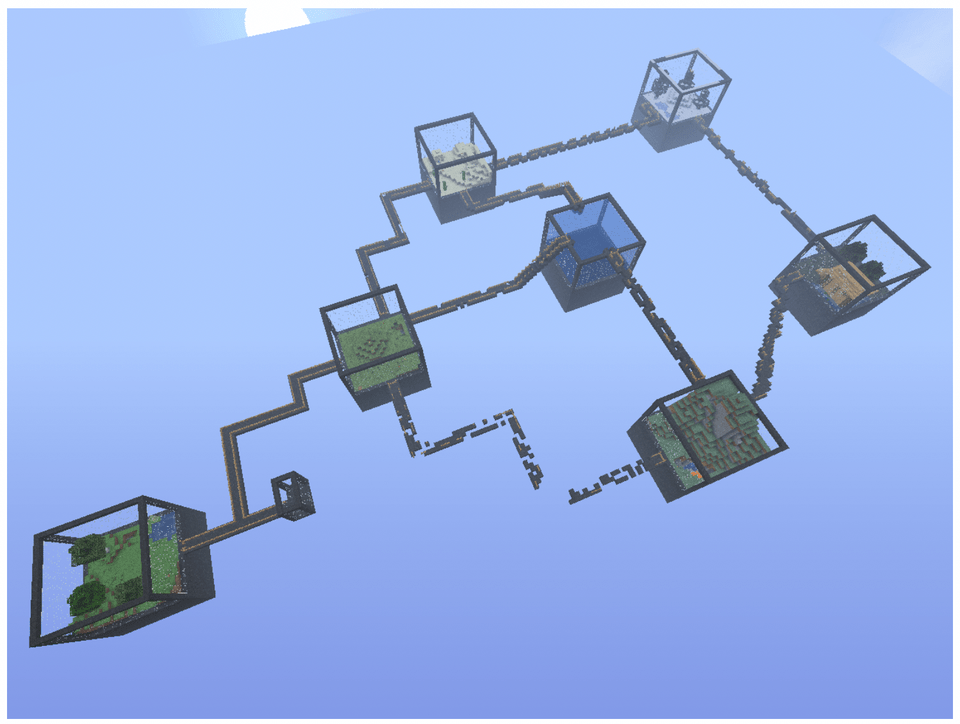 Try to stay alive in the treacherous conditions in this survival world. After sleeping for three days, you find yourself stranded on an icy coast with no food, water, or supplies. Your ship is wrecked, it is snowing, and night is approaching. Do you think you can survive?
Zombies, zombies, and look more zombies. This survival world leaves you wanting more with its "Vanilla Realism" features. This includes thirst, energy drinks, realistic zombie tracking, hypothermia, and much more. With these features, you are fully immersed in an apocalypse environment and it is up to you to figure out how to survive.
You are stranded again, but this time you are lost on an unknown planet. You search around for signs of life, but it is not the signs of life you are looking for. In this world, you will find aliens, dinosaurs, and goodies sprinkled around the island. If you are up for the challenge check out Planet Impossible.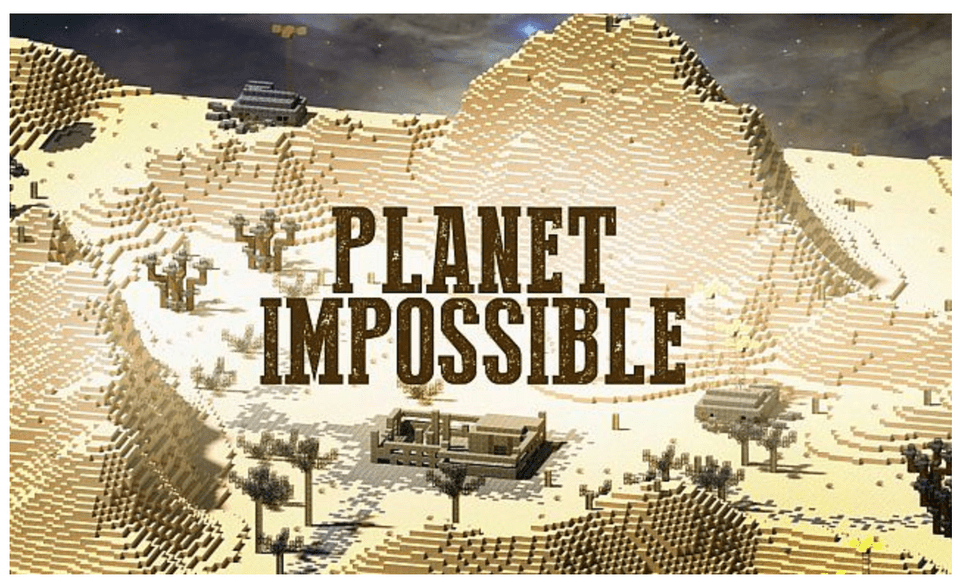 Discover the Best Minecraft Escape Worlds
Your Average Escape Room is… just an average escape room! It does not have an in-depth plot, but it does have amazing puzzles. This escape world will leave you feeling fulfilled and it is very achievable. This is the perfect escape room for all ages and is best enjoyed with others.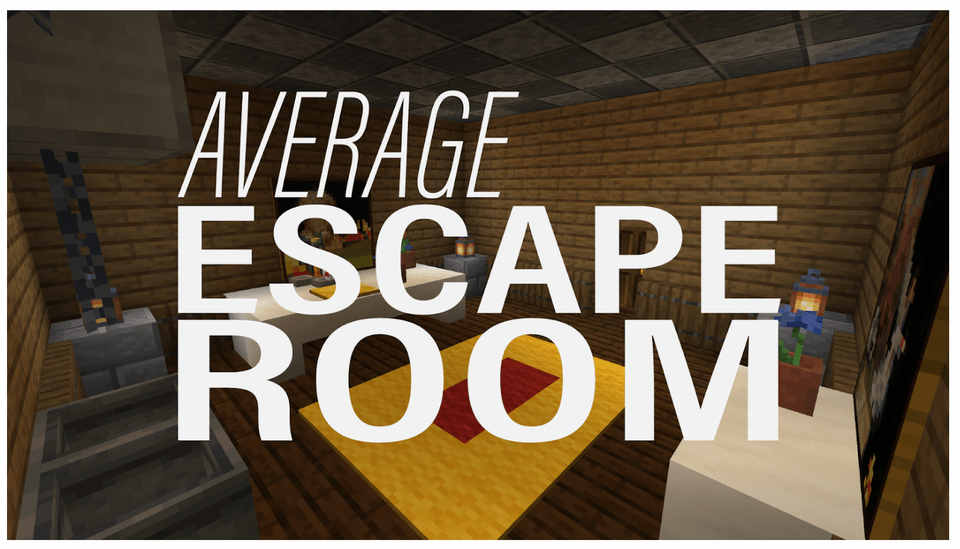 Making bad soup, bad decisions, and cracking safes. You can do all of that inside the Escape the Restaurant map. This escape world traps you inside of a walk-in freezer and you must work your way through the entire restaurant, finding clues along the way, to finally escape. Good luck with this one because it is tricky!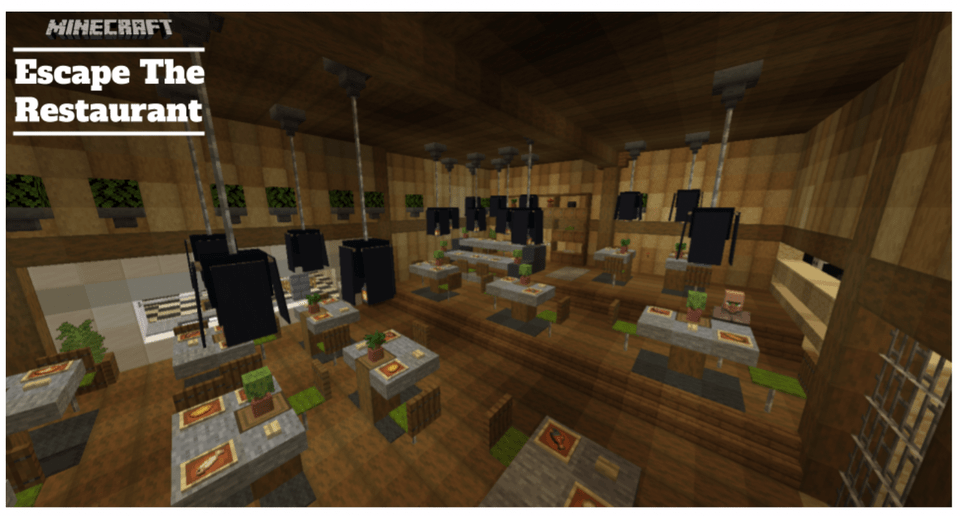 Colors of Insanity is one of the most unique escape worlds out there. It is extremely long and best played in multiplayer. Test your luck with puzzles, parkour, and patience! To top it off this escape room uses mostly Redstone over command blocks because the creator wanted a challenge. Make your way through the colorful rooms and good luck.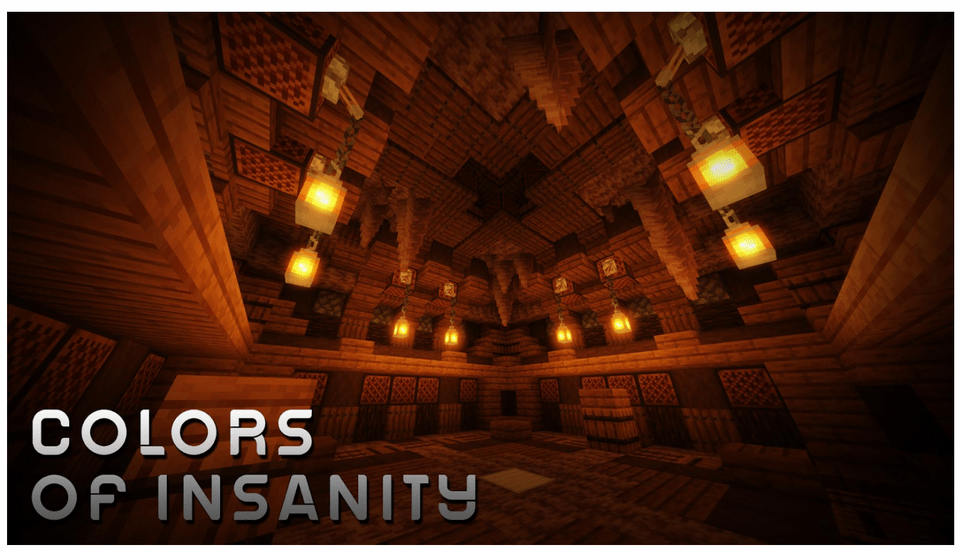 Run! You will disappear if you do not get out of the mall by midnight. This escape world mixes the classic escape room theme with a horror twist. Try your best to not be trapped and escape before the mannequins get you!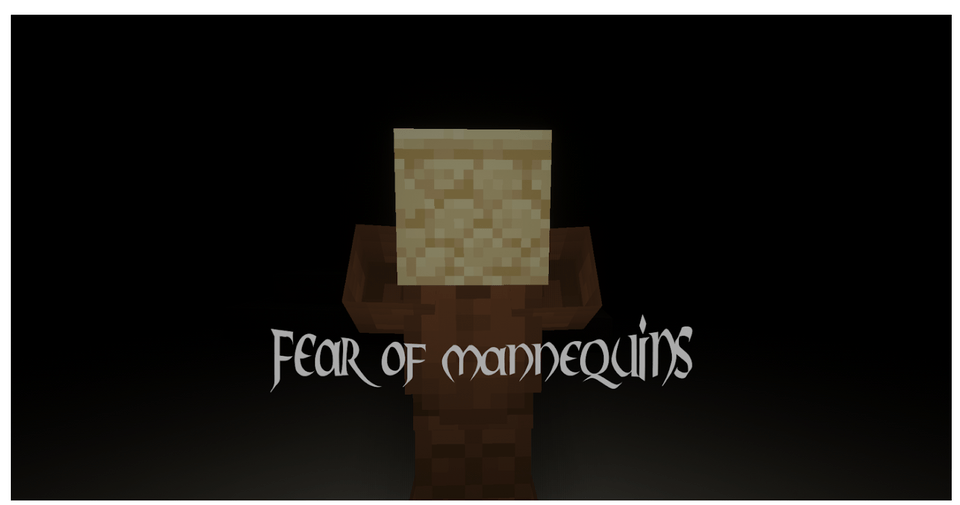 With five main puzzle rooms and multiple difficulties, this is one of the best escape maps available for download. This simple and fresh escape room will keep you guessing and wondering what is next. Watch out for tombs and traps because this map is filled with them.
Explore the Best Minecraft Parkour Maps
If you are new to parkour this is the best map to start with! Parkour school progresses from easy parkour to extremely challenging and impossible parkour. You learn the basics along the way and the repetition helps to build up muscle memory.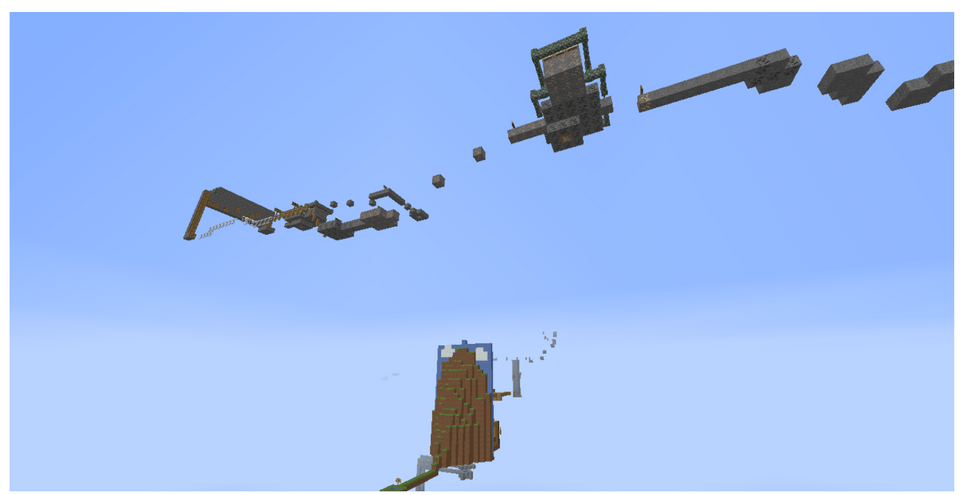 This parkour map is one of the best parkour challenges out there. You have to beat many different parkour challenges and there's even a ranking system for re-playability. Try and beat your high score in Parkour Spiral.
Parkour Paradise has 100 levels with a ranging difficulties. This parkour course even went viral on the popular social media app, TikTok. Thousands of people have downloaded this world and thousands continue to download it to this day. Try racing your friends and beating their times.
Pro Parkour Plaza adds new features to the already existing parkour world formula. This world has mini-games, 33 complex levels, and even a shop system. It was in development for 1 ½ years and was made to be extremely difficult. Use the shop to your advantage to make certain levels easier, but be warned it is a lot to handle.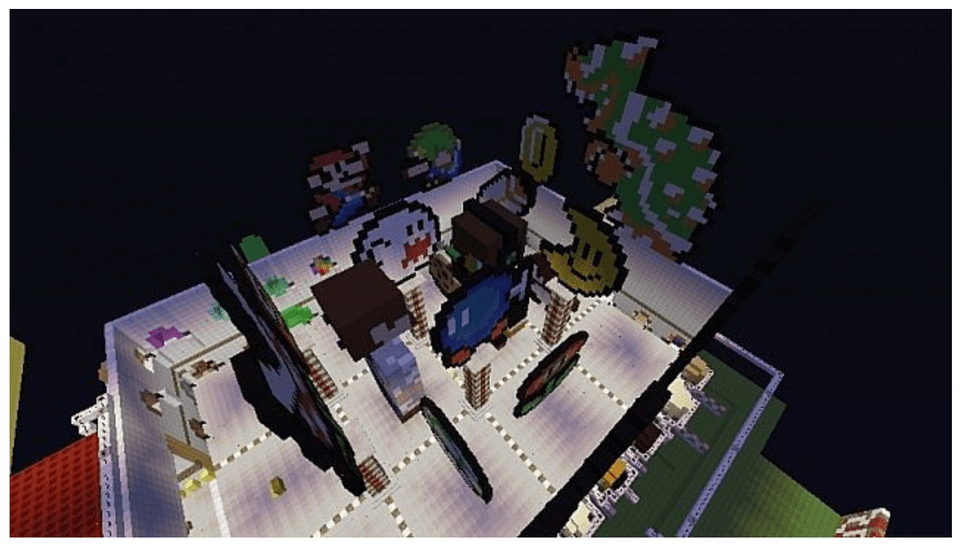 Story and parkour are built into one with this world. This map is specifically designed to test parkour ability while telling an in-depth story! With the world in ruins around you, your only hope is to jump on what is left of the ground and buildings. Can you make it to the other side alive?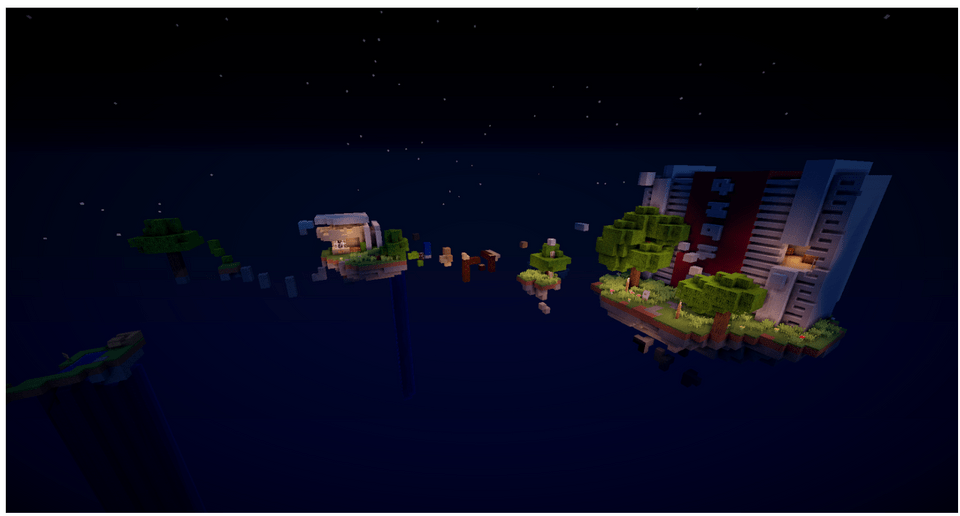 Can you make custom worlds in Minecraft?
Of course, you can make custom worlds in Minecraft! With Minecraft the possibilities are endless, and it does not stop with a custom world.
How to install Minecraft maps
Step 1: Download and extract the world files.
Step 2: Locate your Minecraft saves folder.
Step 3: Place the map files inside the saves folder.
Step 4: Play your NEW Minecraft World!
Refer to this in-depth guide for specific details.
Get started with the best custom Minecraft worlds and maps
Now you know all about the ins and outs of custom Minecraft worlds. Up next, learn about Minecraft shaders.
Dive into more Minecraft creating by joining our award-winning live online classes for kids: Minecraft Modding Quest (Grades 2-4), Minecraft Redstone (Grades 2-5),  Minecraft Code to Mod (Grades 4-7), and our Minecraft Camps - all led by an expert US-based instructor, and designed by professionals from Google, MIT, and Stanford.
Written by Create & Learn instructor Gabrielle Cindric. Gabrielle is a Computer Science student by day and a STEM instructor by night. In her free time, she enjoys playing video games and hanging out with her poodle Bailey and cat Asphalt.