Minecraft is one of the most popular video games on the planet, with more than 200 million copies of the game having been sold since it first released in 2011. If you know someone who is a fan of this popular game and you are looking for gift ideas, we have some fun ideas for you! Our list below has Minecraft-themed gifts and Minecraft toys that are great for any occasion, such as a birthday, Christmas, or any other celebration. Read on to find the perfect Minecraft gifts for kids.
Empower your student to learn how to code their own games in Minecraft Education Edition by enrolling them in an award-winning virtual Minecraft coding class for kids, led live by an expert and designed by professionals from Google, Stanford, and MIT.
Discover fun Minecraft gift ideas for kids
From piggy banks to lamps to LEGO sets and everything in between, our list below contains gifts great for any and all Minecraft fans. And, with gift recommendations ranging from ages 5 to adult, you're sure to find the perfect gift for your friend or loved one!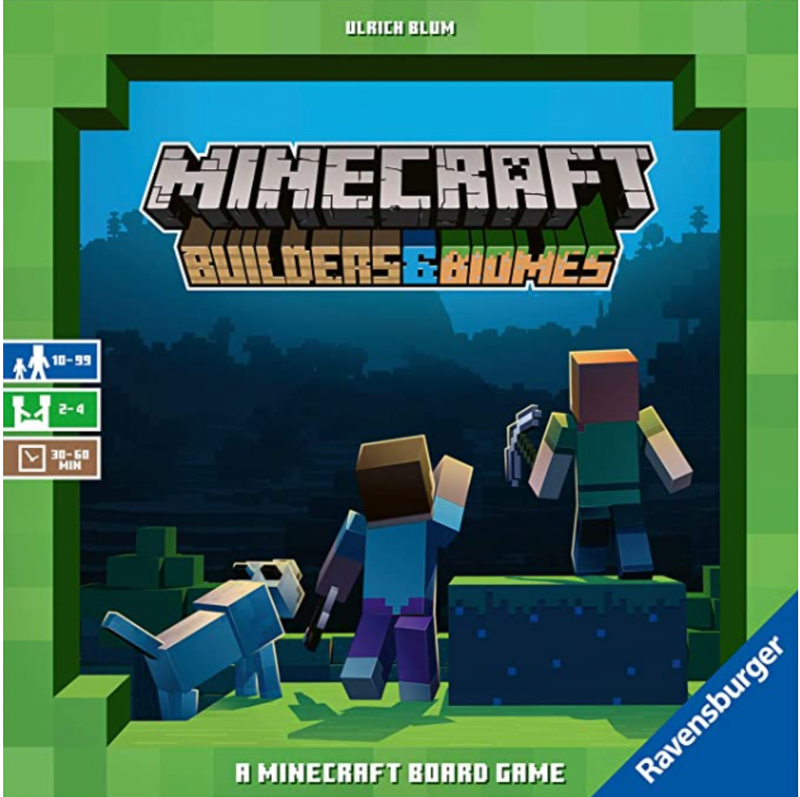 There are few people who don't love a good board game. Minecraft: Builders & Biomes, a Minecraft board game, was created in collaboration with Mojang, the company that built Minecraft, so you know you're getting an authentic experience each time you play! This gift is best for ages 10+ and for anyone that enjoys board games.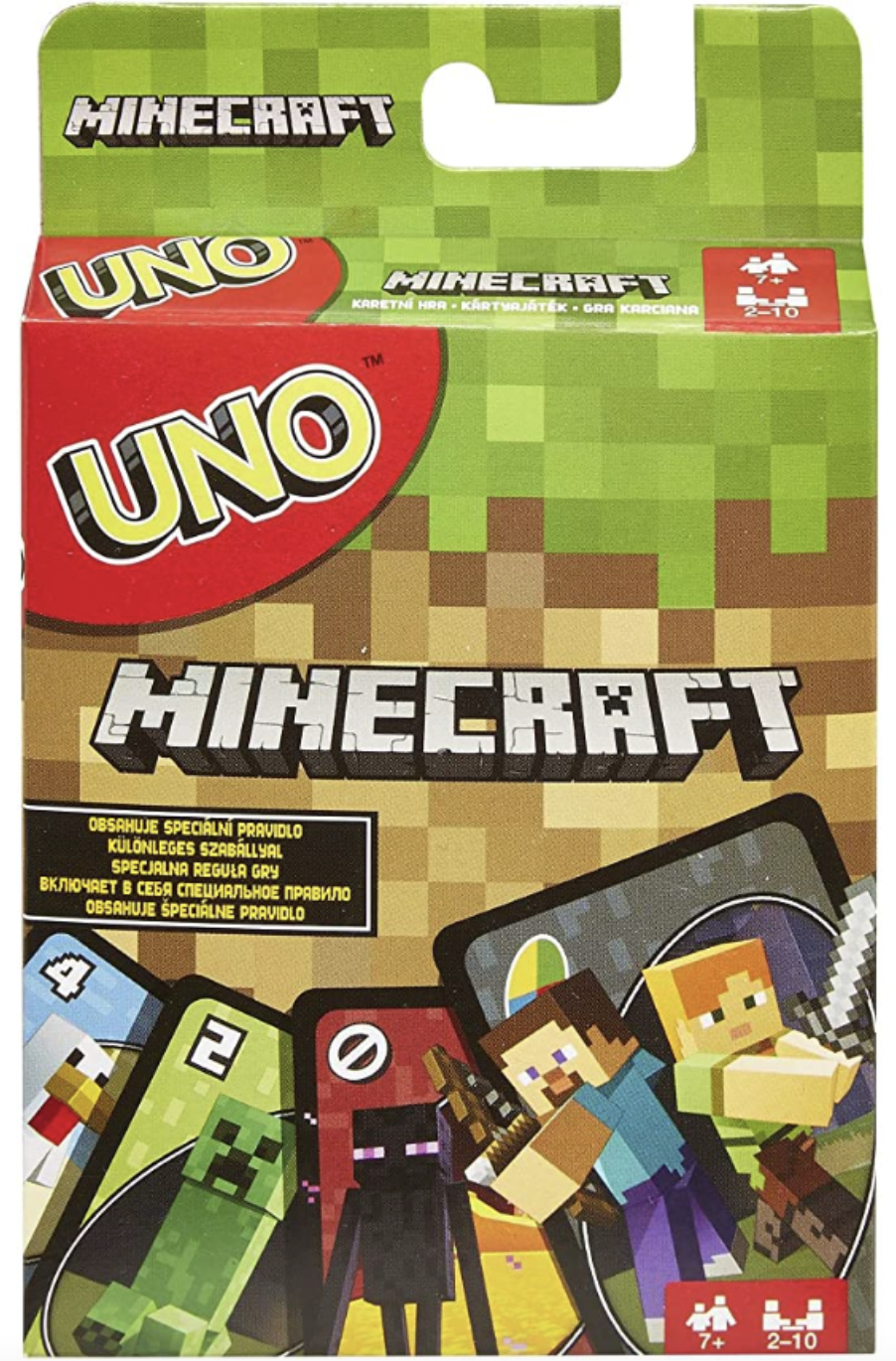 Speaking of tabletop games, one of the most recognizable around is Uno! In this special version of Uno, the cards feature Minecraft mobs and characters. The game also features a unique creeper card that forces all other players to draw three cards. This game is recommended for ages 7+ and for anyone that loves tabletop games.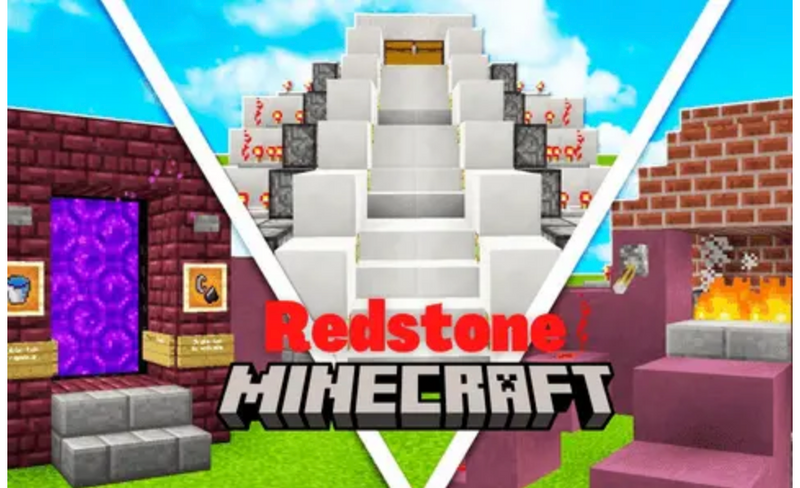 Give the gift of learning with this fun live online Minecraft Redstone Engineering course. In this engaging course, students will learn how to build engineering marvels in Minecraft using redstone, pistons, and observing blocks. What's more, students will learn critical engineering concepts, and how these skills relate to the real world. By gifting a Create & Learn giftcard, you can enable a family member, a, friend, or a loved one to experience high-quality learning. This course is best for kids in grades 2-5. Buy a gift card here!
Sign your student up for the free intro class too, led live by an expert!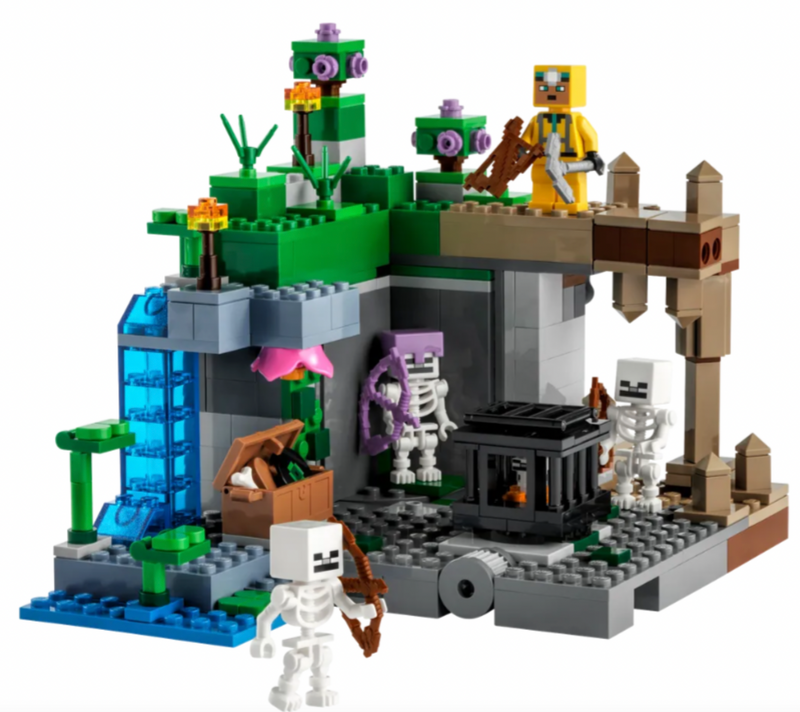 You can find an amazing gift at the intersection of Lego and Minecraft. One of the most exciting parts of Minecraft is discovering dungeons, and now you can make one in real life! And, even cooler, this Lego set features a wheel you can turn to spawn a skeleton, just like in the game. This gift is best for ages 8+ and for anyone who loves building things.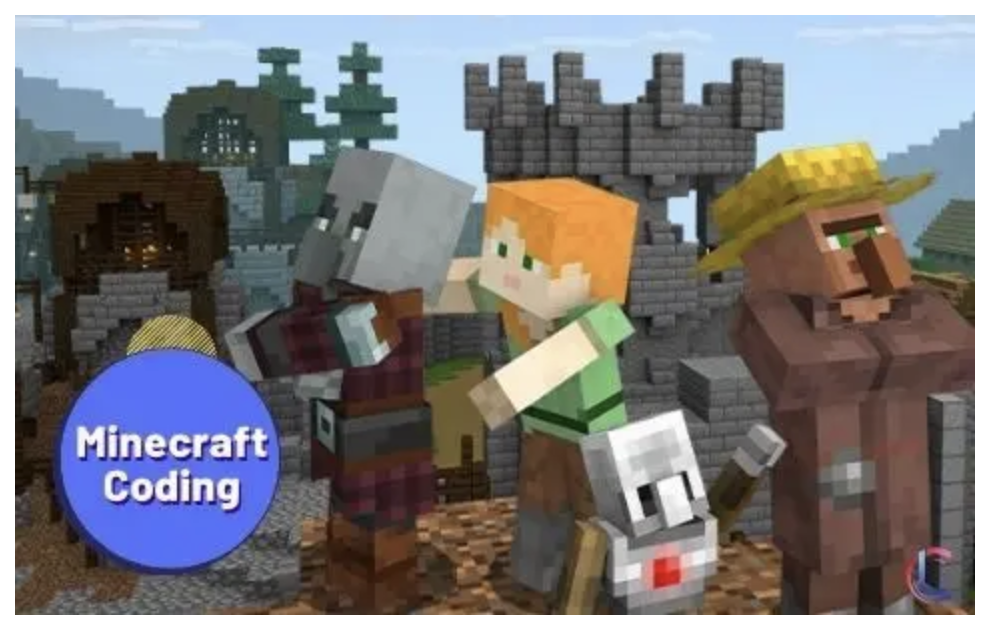 In this award-winning live online course, kids use the free Minecraft Education Edition platform to learn how to code, and how to bring all sorts of creative ideas to life in their Minecraft games including placing and breaking blocks, building structures, spawning animals, developing mini-games, and a lot more. Students will have fun while learning key coding concepts, such as loops, operations, and conditionals. There's no better way to learn computer science than by learning through Minecraft! This course is best for students in grades 4-6. Buy a gift card here!
In this Create & Learn course for older students, kids will learn how to make a Minecraft mod and will develop their proficiencies in fundamental coding concepts. This course is great for anyone with a love for Minecraft and for coding who wants to see their creations come to life inside of Minecraft! Students will learn how to make a Minecraft mod, and how to program games, stories, buildings, and anything else they want to make happen, and see it come alive in the Minecraft game. This course is best for students in grades 4-6. Buy a gift card here!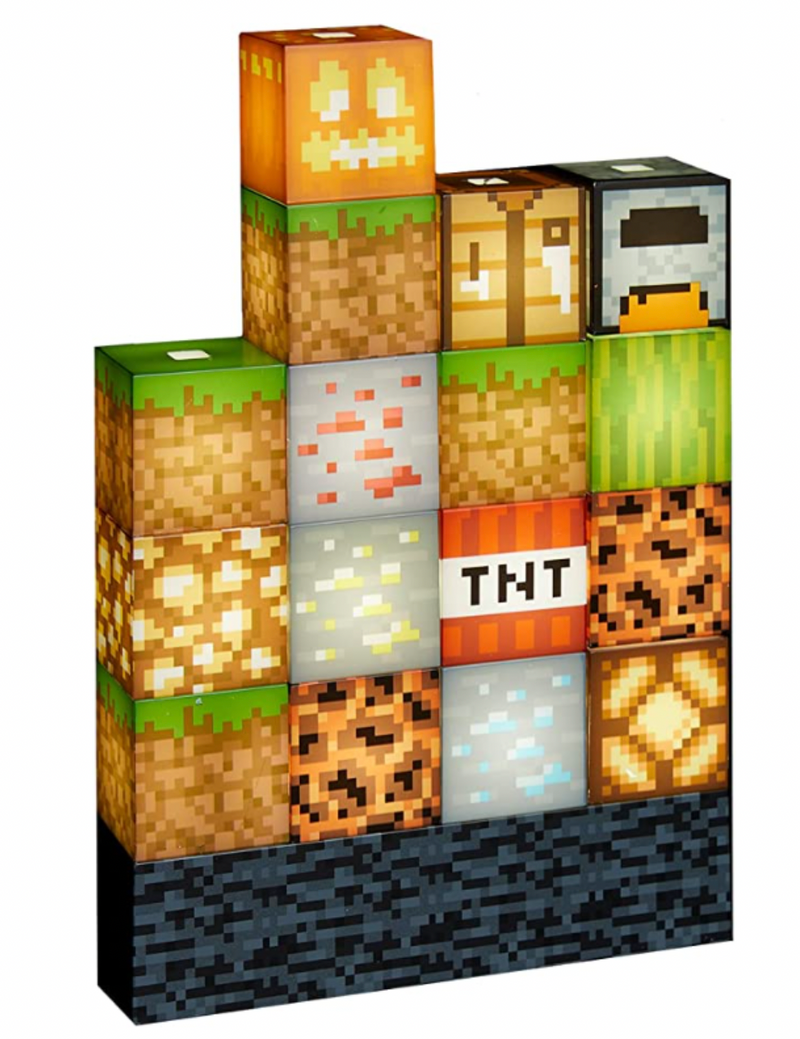 Have you ever seen a lamp that you can change every day? Featuring 16 snap-together pieces, this lamp can be fully customized at any time! With recognizable blocks such as TNT, gold ore, and glowstone, this gift is a must-have for any Minecraft fan. This gift is best for ages 5+.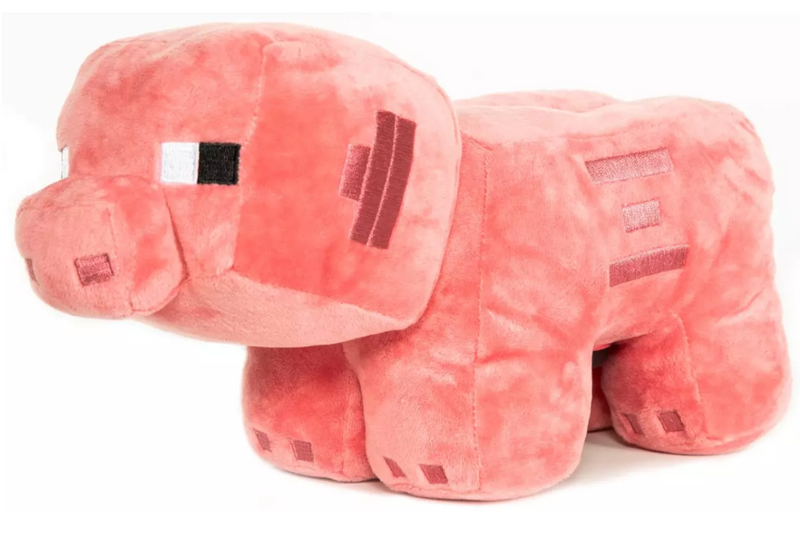 The pig is one of the cutest Minecraft mobs, and now you can own it in real life! This stuffed animal not only looks adorable, but it works as a piggy bank to help whoever receives it save up their money. And, what's even better, it oinks every time you put in a coin! This gift is best for ages 8+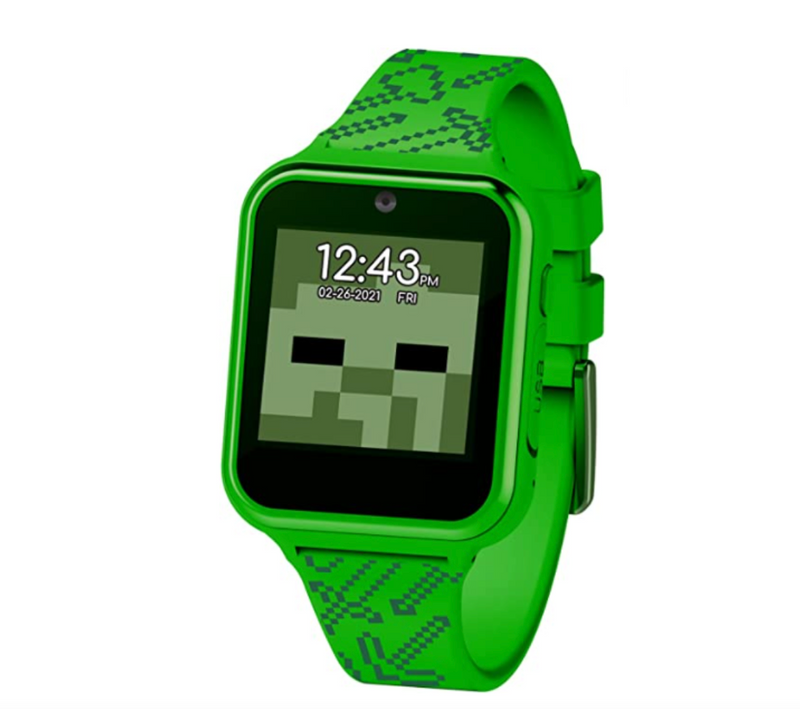 This gift is as cool as it is practical. Not only can it tell the time, but it can also take pictures, record your voice, set alarms, and even play games! On top of all that, it features a cool Minecraft wristband. This gift is best for ages 7+.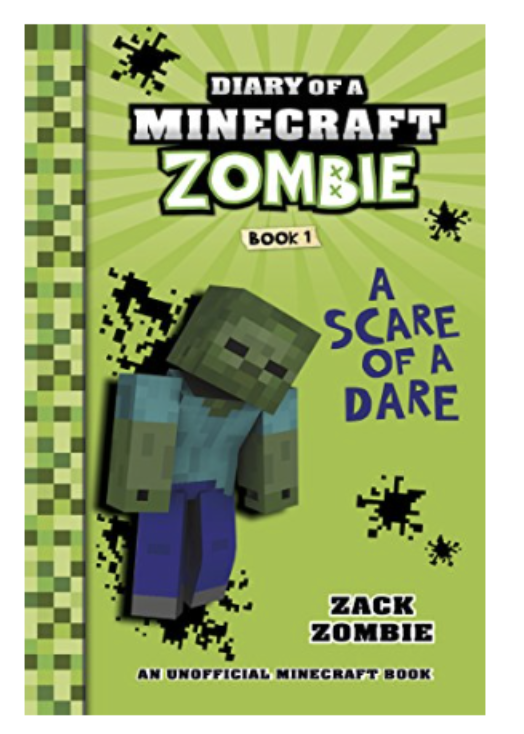 Have you ever wondered what it would be like to be a Minecraft zombie? Now's your chance to find out! In this book, explore the diary of a Minecraft zombie as he explains his everyday life. As the first in a 21-book series, the recipient of this book will have plenty more to read! This book is great for ages 7-10 and for anyone who loves to read.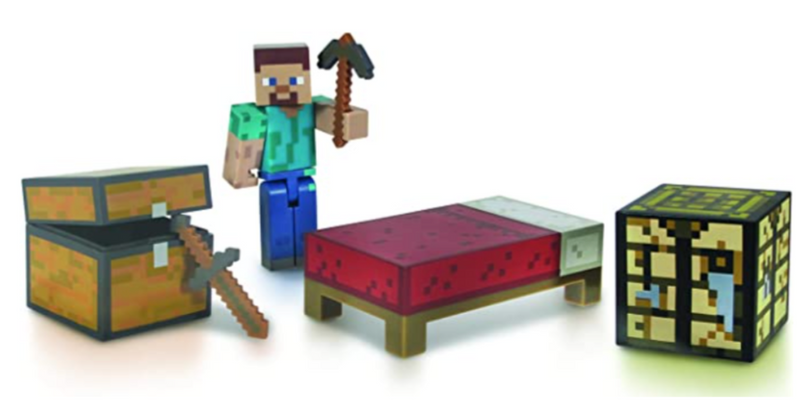 When you spawn into Minecraft, the most important things to make are a wooden sword and pickaxe, a crafting table, a bed to sleep in, and a chest to store your treasures. This action-figure set gives you everything you need to get started on a Minecraft adventure in real life so you can let your imagination run free! This gift is best for ages 6+.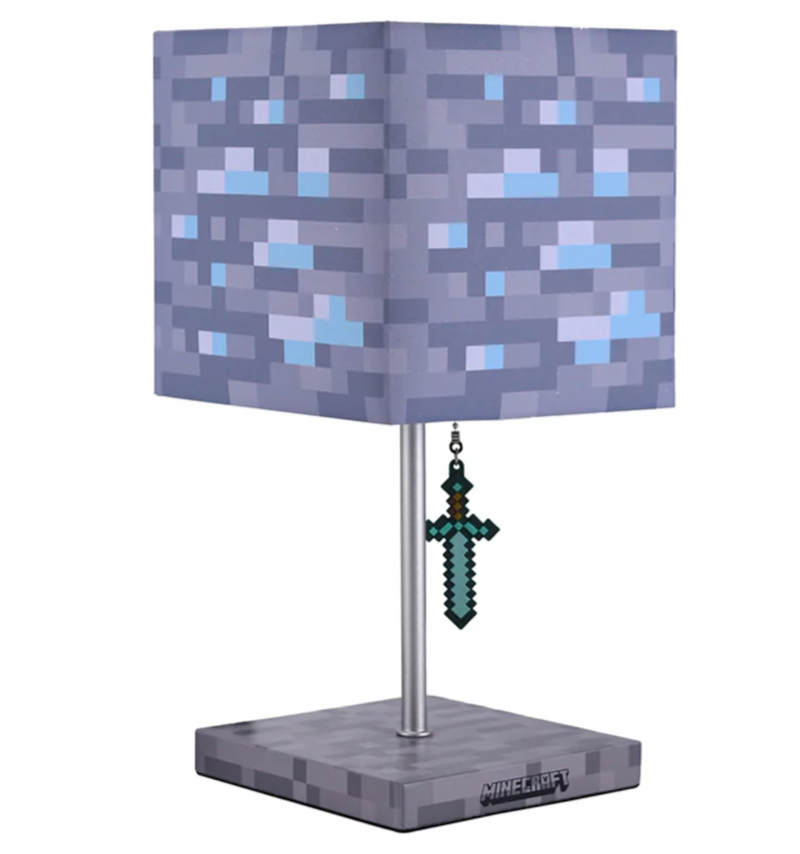 Light up the night with the coolest of lamps! With a removable lamp shade shaped like a diamond ore block and a diamond sword pull-chain, this lamp is a great addition to the bedroom of any Minecraft fan. This gift is great for ages 12+.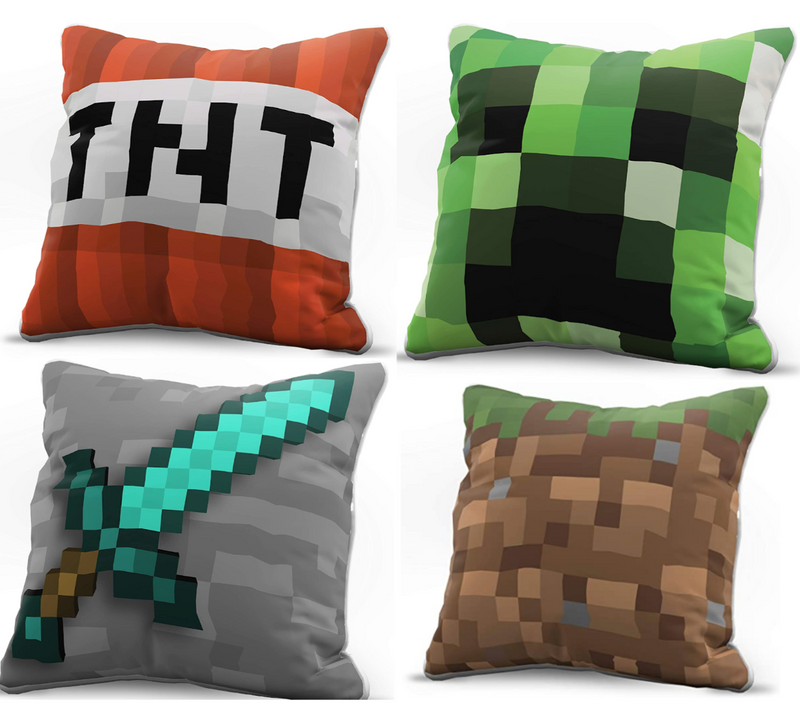 Live, breathe, and sleep all things Minecraft with these incredible Minecraft pillow covers! Coupled with the Minecraft lamp above, these pillow covers can transform a bedroom into a Minecraft oasis. Please note that the product listing is for just the pillow cover, so be sure to buy a pillow as well! This gift is great for all ages.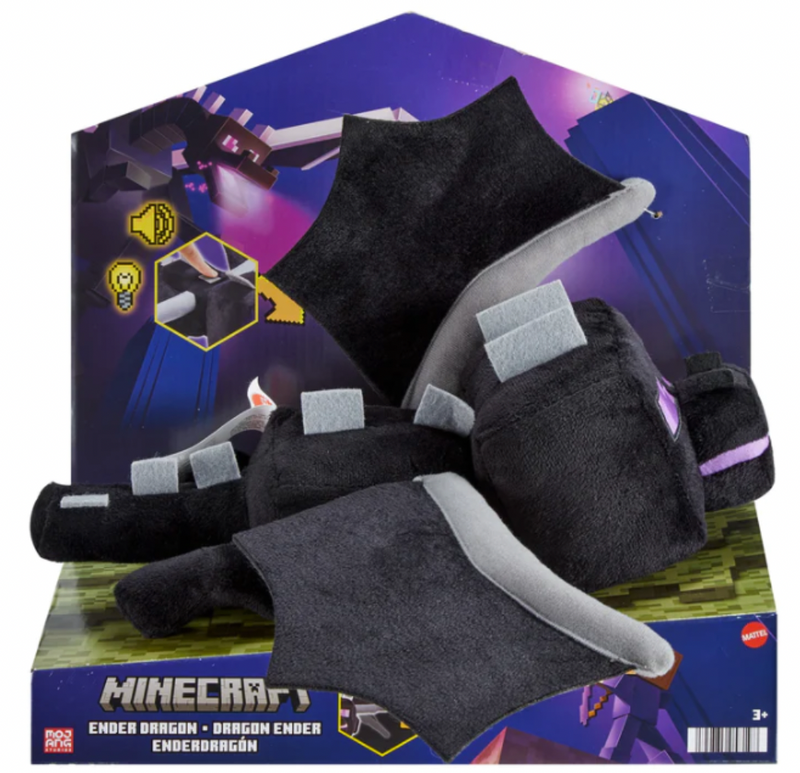 The Ender Dragon is the ultimate boss in Minecraft, and this cute plush makes the ultimate gift! Complete with glowing eyes and sound effects, this dragon plush is sure to excite whoever receives it! This gift is best for ages 3+.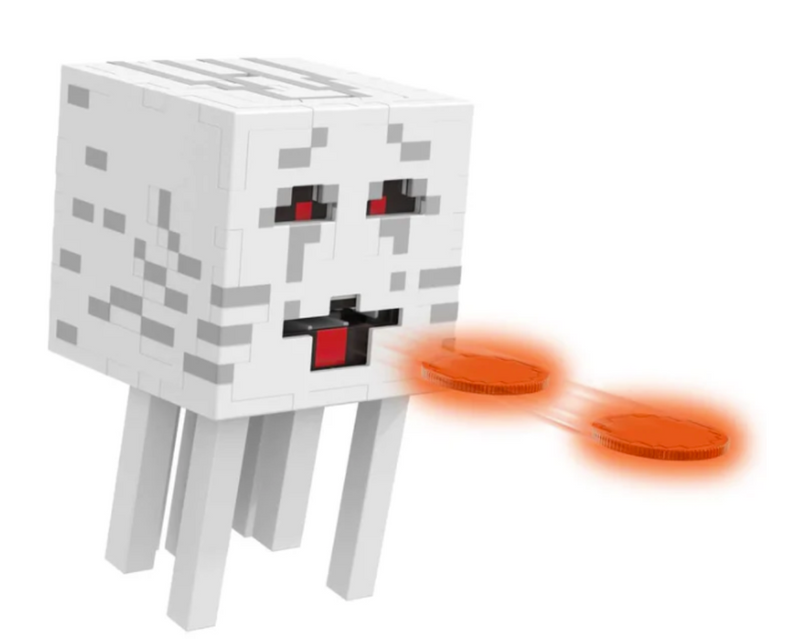 In Minecraft, the ghast is notorious for launching fireballs at anyone who dares to stray too close. This incredible toy brings the ghast to the real world - after loading in the discs, the user presses a button to launch the discs out of the ghast's mouth. Even cooler, the ghast's facial expression changes as the discs are launched! This gift is great for ages 6+.
Enjoy some of the best Minecraft gifts for kids
With the wide range of award-winning and highly reviewed gifts above, we hope you were able to find a gift (or two!) that will be adored by your child, friend, or loved one. As we said before, it's hard to go wrong when you're working with one of the most popular video games of all time!
If you're still in a Minecraft mood, learn all about Minecraft Education Edition. Or check out free coding classes for kids. Thank you for reading, and happy coding!
Written by Matt Schofield, an educator and avid coder. After studying Spanish at the University of Pennsylvania, Matt began teaching English as a second language to elementary students in Baltimore. In addition to his full-time teaching position, Matt enjoys teaching computer science in the evenings and weekends with Create & Learn.